Top 10 Cloud Hosting Providers in India
When computing resources are linked together so that their combined abilities can be allocated to various tasks that are essentially digital, and the resultant system is located on a virtual network not constrained by the physical location of the resources, we get a cloud hosting environment. Simply put, cloud hosting makes use of the internet to carry out the actions and processes that were (and still are) earlier carried out by physical servers, with the option of drawing on more resources as required, and conversely reducing their magnitude when demand drops.

While many companies offer cloud hosting, a few of the stalwarts are recapped below:

The Top Ten

1 CloudOYE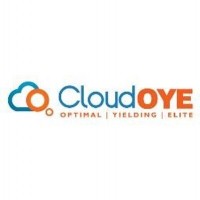 The distinguishing characteristics that make CloudOYE a contender for the top spot in the relatively nascent industry of cloud hosting are its responsive 24 X 7 client support, its growing list of esteemed clients in multiple industries, it's gaining of certifications from auditors in many sectors, its quality of service and its unblemished track record.
2
Hostinger UK
Hostinger offers web hosting, cloud hosting, VPS (Virtual Private Server) hosting, domain name provision & hosting and website builder services (aided by tutorials for self-driven users). Ostensibly accepting BitCoin as a payment method, Hostinger propagates a 100% no risk guarantee program that encourages users to try out their services.
3
Go4Hosting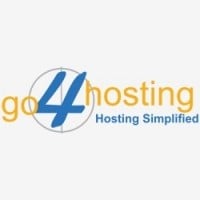 Go4hosting is a leading IT service provider, dealing in dedicated servers, virtual private networks, virtual private servers, platforms, managed email hosting, multi-cloud solutions that pick out the apt features from Amazon, Alibaba, Google Cloud et al, combined with top of the line data centers that add server colocation, data migration & backup and Disaster Recovery as a Service.
4
GoDaddy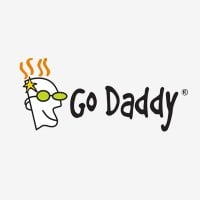 GoDaddy is a publicly traded Internet domain registrar and web hosting company. As of January 2016, GoDaddy was said to have had more than 61 million domain names under management, making it the world's largest ICANN-accredited registrar. As of December 2021, GoDaddy had more than 21 million customers and over 6,600 employees.
Primarily a domain registrar for the internet and provider of web hosting, GoDaddy consistently reaps the rewards of its often viral marketing campaigns, which rely on shock value and humor to drive new customers into its fold as well as attract its competitors' clients. The United States based company is one of the oldest in the business.
5
BigRock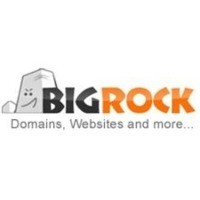 Mumbai is home to the not even decade old company, BigRock. It is a hub for domain registration and hosting services, offering 2 free email accounts for clients purchasing its domains. Additionally, Uniform Resource Locator (URL) masking and privacy protection plans are part of its service menu. It is quite active in offering discounts and coupons.
6
ComputeHost
With a longstanding history of providing impeccable services to clients from all sections of the economy, ComputeHost continues to deliver on its promises for dedicated servers, cloud hosting and virtual private networks, as well as all the technical services that relate to these domains of technology, drawing on its vast experience.
7
DataBagg
Available in a variety of forms, DataBagg is a data storage service that runs on multiple systems and operating platforms without losing synchronicity. Backing up data in multiple formats and having access to it through any device with an internet connection is the mainstay of the data services offered by DataBagg.
8
Dreamhost
A privately held company based out of Los Angeles, DreamHost is also a domain name registrar and web hosting provider. By having a good first mover advantage (having been founded in 1996 near the beginning of the internet revolution), it has built up a sizeable list of clients and is always looking to add more consumers with new offers like Green Hosting.
9
DialWebHosting
DialWebHosting is located in Houston, Texas, as a full-fledged partner of Go4hosting. Cloud hosting, VPS (Virtual Private Server) hosting, dedicated hosting and web hosting are its primary services, with a data center and server colocation facilities in India recently being added to its expansive service offerings. It ensures excellent customer support by all accounts.
10
HostGator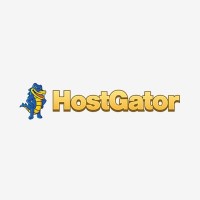 HostGator is a Houston-based provider of shared, reseller, virtual private server, and dedicated web hosting with an additional presence in Austin, Texas.
This company is also based in Texas, present in Houston as well as Austin. It focuses on shared hosting, reseller hosting, VPS hosting and dedicated web hosting. Over the years, it has given huge discounts on occasions when the tech industry is expected to, like 50% off for VPS and reseller hosting plans on Black Friday.