Top 10 Modern Rock Songs that Prove Rock Music Isn't Dead
It's annoying that people consider Rock music to be dead. It's not dead and here's a few modern Rock songs that prove that Rock music isn't dead. Also modern being from 2000s and onwards. Like always if I missed one feel free to add it.
The Top Ten
1
Count Me Out - Seether
Yes this song does rock, but it rocks in more of a nu-metal kind of way so it counts about as much as some harder indie music you could find out there. Still good though.
Rock may not be dead, but classic rock is.
2
Break a Guitar - Ty Segall
3
In the End - Linkin Park
"Modern" - IronSabbathPriest
4
My Name is Human - Highly Suspect

5
Jenny - Nothing More

6
Boulevard of Broken Dreams - Green Day

7
Out of the Black - Royal Blood

8
The Less I Know the Better - Tame Impala

If you like Psyche stuff, this is a band for you - cjWriter1997
9
The Diary of Jane - Breaking Benjamin

10
Guilty All the Same - Linkin Park

I cannot vote two songs at same time - prasadkumawat
The Contenders
11
Psychosocial - Slipknot

12
The Sky is a Neighborhood - Foo Fighters

13
Bleeding in the Blur - Code Orange

14
Down from the Sky - Trivium

15
Custer - Slipknot

Heavy
16
Black is the Soul - Korn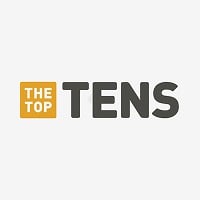 17
Run - Foo Fighters

18
Drunk Drivers / Killer Whales - Car Seat Headrest

Some good modern indie rock - cjWriter1997
19
That's What You Get - Paramore

20
Red Cold River - Breaking Benjamin

Best Breaking Benjamin song.
21
Bang Bang - Green Day

A lot of Green Day songs could be on this list.
22
I Miss You - Blink 182

23
Song #3 - Stone Sour

24
The Promise - Chris Cornell

Duh - DCfnaf
25
The Day that Never Comes - Metallica

26
My Curse - Killswitch Engage

27
Stoke the Fire - Seether

28
Jekyll and Hyde - Five Finger Death Punch

No way, this song is terrible. This whole album was
Oreo!
There's a demon inside!
Oreo!
Just like jekyll and hyde! - Skullkid755
29
Feed the Wolf - Breaking Benjamin

30
The Stage - Avenged Sevenfold

One of my favorite a7x songs - Skullkid755
31
Rebellion - Linkin Park

32
Krieger - Eisbrecher

33
Square Hammer - Ghost

34
Feed the Machine - Nickelback

I'm not a huge Nickelback fan, but this song is better than pretty much all of their songs. The lyrics are just a bunch of conspiracy theory BS, but the instrumentation is delightfully heavy for Nickelback.
How is this a conspiracy theory they're just saying the government is too powerful. I think. - Skullkid755
35
Was Ist Hier Los - Eisbrecher

36 The Glorious Land - PJ Harvey
37
Chop Suey! - System of a Down

38
Coin for the Ferryman - Nickelback

39
Savages - Theory of a Deadman

40
Betray and Degrade - Seether

41
Let You Down - Seether

42
Castle of Glass - Linkin Park

43
Lost in the Echo - Linkin Park

44
Until It's Gone - Linkin Park

45
Wastelands - Linkin Park

46
Final Masquerade - Linkin Park

Are we just taking albums and putting all the songs on it on the list? - EliHbk
47
Victimized - Linkin Park

48
Let Down - Dead by Sunrise

49
I Apologize - Five Finger Death Punch

50
Wash It All Away - Five Finger Death Punch

PSearch List