Most Underrated Rock Bands
copkiller
The Contenders: Page 2
21
Scorpions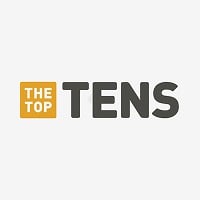 Scorpions are a German rock band formed in 1965 in Hanover by Rudolf Schenker. Since the band's inception, its musical style has ranged from hard rock to heavy metal.
Certainly one of the most underrated rock bands; with the impressive combination of tremendously popular songs produced by this German European group, ranking should be at least "Top Ten;" but as time flies by, along with all of us, they will also fade into the wind of change...
23? That's crazy. These guys never seem to get mentioned when people spout off great rock bands. Honestly, other than their 2 biggest hits, I never hear anything else from them on the radio and they deserve so much more airplay. Songs like "The Zoo" and "China White" are just as deserving as "Someone Like You".
The most underrated band indeed. They are one of the best bands of all time. Many rock bands 2day have been inspired by dem
Seriously? 19? You gotta be kidding me! The Who aren't underrated at all! & Breaking benjamin?! Really?! I mean I like their music but Scorpions Are WAY MORE UNDERRATED
V 7 Comments
22
Annihilator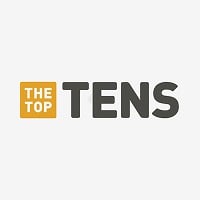 Annihilator is a Canadian thrash metal band founded in 1984 by vocalist, guitarist, bassist, songwriter, engineer, producer, mixer and mastering engineer Jeff Waters and former vocalist John Bates.
Better Than Metallica,No One Cares Again.And Kreator,Destruction,Sadus The Real Big Four Thrash Bands.
23
Big Star
More of a "power pop" band, but nonetheless very talented, very underrated, and very influential. My dad introduced me to their music about eight years ago. He, my mom, and some of their friends have had some great memories with this band and now they have passed on to me. I'm only 17 years old and I can tell you that this is a real quality band right here
Check them out - they're from the 70's. Never got famous because of poor management and decisions made. Big influence on groups like REM and Placebo
When I was living in Chicago, I polished up on the history of popular music. Guitarist Chris Bell is an honorable mention for the 27 club.
I love their beautiful songs like "thirteen" and "September gurls" - ChatonNoir
V 3 Comments
24
Focus
Breaking Benjamin are not underrated. -_-
25
The Yardbirds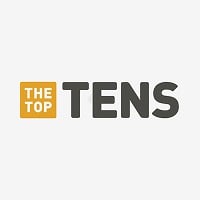 The Yardbirds are an English rock band formed in London in 1963 that had a string of hits during the mid-1960s, including "For Your Love", "Heart Full of Soul" and "Over Under Sideways Down".
Oh come on! No one gives these guys credit! Jimmy Page and Eric Clapton both began their careers in this band! - TheAwesomeBrosVotes
26
Red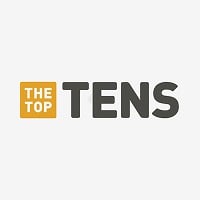 Red is an American rock band from Nashville, Tennessee, formed in 2002. The band's lineup consists of singer Michael Barnes, guitarist Anthony Armstrong, and bassist Randy Armstrong.
I cannot believe that most people don't know this band! All the media ever focuses on these days are people with no talent, but with pretty faces (If you call Justin Beiber, Lady Gaga and Nikki Minaj pretty, that is). A great band who writes more than meaningful lyrics... They're simply amazing!
red is a very underrated band

people with a tiny amount of talent like justin bieber get all the attention

but theres bands out there like red who can actualy write meaningful songs and actualy can make music!
It's really weird that this band doesn't get any attention. Unique music, meaningful lyrics, and very AMAZING vocals... So touching and emotional.
Red is a rlly cool band.And Christian too...
V 8 Comments
27
Queen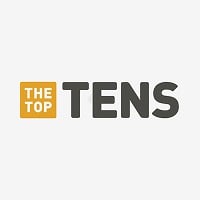 Queen are a British rock group formed in 1970. Members were Freddie Mercury (Vocals and Piano), Brian May (Guitar, Vocals), Roger Taylor (Drums, Vocals), and John Deacon (Bass Guitar, Vocals). Before forming into Queen, Brian May and Roger Taylor had played together in a band named Smile. Freddie Mercury ...read more.
Queen are NOT underrated. How can a band be underrated who have sold over 100 million records? Don't you dare say "people like them for the wrong reasons, they are underrated because people like them the wrong way" or any of that, Queen by fact are popular. UFO, Blue Oyster Cult, and to a lesser extent Deep Purple and Rainbow are way more underrated compared to Queen. Your favourite band does not mean underrated! Everyone knows at least one Queen song.
Queen is the best not because of Brian May's incomparable guitar work, Freddie Mercury's astounding 8-octave range, John Deacon's underrated bass work, or even their ability to put on the greatest live show in the history of time. No, it was their ability to nail many genres without sounding like hack imitators (Almost every male pop star after Michael Jackson comes to mind). They could tackle opera, hard rock, synth-pop, cheesy love songs, epic movie soundtrack songs, old- fashioned Elvis-style rock. Hell, they practically invented thrash metal with stone cold crazy. And before all you metal-heads get mad, Metallica, probably the greatest thrash metal if you consider their career over after 1992, covered this song. No other band can or will ever do this because no other singer can or will ever have the vocal genre range of Freddie Mercury. I'm not talking about the 8 octaves I mentioned earlier, though that is impressive, I'm talking about his ability to crunch out vocals on WWRY, ...more
QUEEN is very underrated b/c they're so under-exposed and so very under-appreciated. Other than their very popular hits, most people really don't know Queen's incredible depth, huge range, and many diff genres (42! ). Their brilliance is so extraordinary, their skill unmatched, their genius unimaginable! Their hidden gems are like a treasure trove of sheer ecstasy! From the frenetic Stone Cold Crazy and Dead On Time to the lovely Love Of My Life and Save Me to the phenomenal Fairy Feller's Master Stroke and The March Of The Black Queen... There's something for everyone.
Unlike other bands whose every scribble was overplayed and overexposed ad nauseum, Queen's magnificent talent and depth were only explored by the avid Queen fan, since their true treasures never received proper airplay. Such a shame! What a waste!
QUEEN = ALL 4 GENIUSES!
FREDDIE MERCURY = GENIUS EXTRAORDINAIRE!
Ask everyone you know if they've heard of Queen, then ask them if they've heard of the Replacements
V 18 Comments
28 Automatic Loveletter
29
Galactic Cowboys
Excellent band. I don't understand why nobody knows them!...
30 Violent Femmes
31
Rage Against The Machine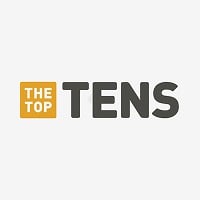 Rage Against the Machine is a Nu-Metal band formed in Los Angeles, California. The band consists of vocalist Zack de la Rocha, bassist Tim Commerford, guitarist Tom Morello and drummer Brad Wilk.
Their impact on music hasn't been highlighted enough - ellster2005
If I had to pick a favorite band of all time this would be at the top of my list. Not sure if number 1 but top 5 for sure - Jonerman
V 1 Comment
32
Soundgarden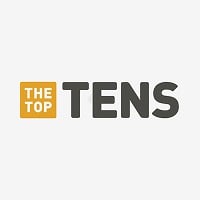 Soundgarden is an American rock band formed in Seattle, Washington, in 1984 by singer and rhythm guitarist Chris Cornell, lead guitarist Kim Thayil, and bassist Hiro Yamamoto.
The best band of the grunge era. Cornell's voice was unstoppable. Thayil's guitar playing style is wholly unique and creative. Matt Cameron is one of the most underrated drummers as well. Every album by them is different from the last. They never stagnated when it came to their sound. They will probably get more recognition with Cornell's passing, but they deserved it before.
Best band from the Seattle Scene-singer, guitarist (s), drums and bass are all amazing. And the complexity of their music is great-it's prog without being nerdy-alt tunings and time signatures. These guys make me feel high without even being under the influence.
Dude, these guys started the grunge scene and the only thing I hear when I mention them is " oh, don't they sing Black Hole Sun? "
Best of the grunge bands but the least popular
V 2 Comments
33 The Animal In Me
34
Lynyrd Skynyrd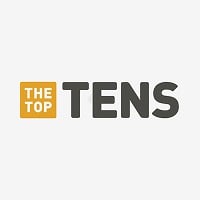 Lynyrd Skynyrd is an American rock band best known for popularizing the Southern rock genre during the 1970s They are known for songs like "Free Bird", "Sweet Home Alabama" and "Tuesdays Gone" .
free bird, sweet home alabama, simple man, and much more but so little credit - thefrozenlemon
One of their songs has become an anthem. Free bird is a genius song, and they have others that are excellent. They are so underrated and very talented.
They are known for "Free Bird", and "Sweet Home Alabama" but that's it. - hype
Tuesday's Gone is one of my favorite songs of all time. Sadly, Ronnie isn't here anymore to sing it :'c. Hope I was born on the 50s to see it
V 3 Comments
35
Supertramp
I always ask people what are your favorite rock bands and I've never heard anyone say Supertramp, which is crazy because The Logical Song is one of the best songs of all time. Definitely in my top 10. - NvGNick
Normally the only song I ever hear by them on the radio is "Give a Little Bit". Yeah, it's a great song, but they have so many other classics as well. They aren't normally recognized as having as much depth as they do. - Knucklewood
No-one I know has heard of Supertramp and I can't understand why. I can't stop listening to them, love the use of saxophone, very rare in a lot of music. They are just overall awesome.
Music with the most layers. Never heard that good music before.
V 4 Comments
36
Sparks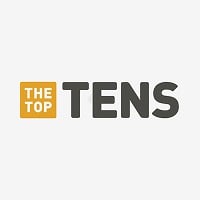 I heard about them in a book. - Pony
Just brilliant
37
ABBA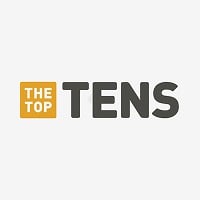 ABBA were a Swedish pop group formed in Stockholm in 1972 by members Agnetha Fältskog, Björn Ulvaeus, Benny Andersson, and Anni-Frid Lyngstad.
One of the best bands out there! People should really listen to them more.
V 2 Comments
38
Incubus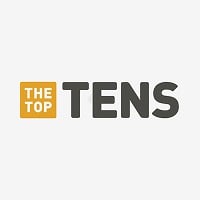 Incubus is an American rock band from Calabasas, California. The band was formed in 1991 by vocalist Brandon Boyd, lead guitarist Mike Einziger, and drummer Jose Pasillas while enrolled in Calabasas High School and later expanded to include bassist Alex "Dirk Lance" Katunich, and Gavin "DJ Lyfe" Koppell; ...read more.
This band has some of the most jovial and haunting melodies. As stated before all the members are great at what they do and their music can really sends a message. All their albums are great but I really enjoyed, Morning View and A Crow Left of the Murder. They have many different sounds and styles, and their music can be very atmospheric. A lot of people will say their newer stuff is poppy, but after listening to If Not Now, When? Finally I fell in love. Still making music that's makes you think and feel. Probably my favorite band. Want to see them live soon watched their concerts many times via YouTube. AMAZING.
Dude this band is so underratted; they are never on the top 100 anything. All the members rock at what they do, are one of the only bands that can pull off having a dj, and have a vast array of styles. They put on a hell of a performance and every song is a new "favorite song".
Incubus is one of a kind. Matching rock with funk metal and alternative metal they created a unique music style that defined them in the early 00s.. They deserve more credit since they made awesome songs.
Incubus Is Horrific,I Thought It Only Me
V 2 Comments
39
Iron Maiden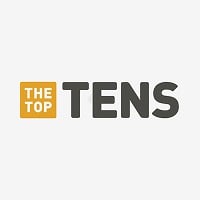 Iron Maiden are an English heavy metal band formed in Leyton, East London, in 1975 by bassist and primary songwriter Steve Harris. They were known for some big hits such as The Trooper, and The Number of the Beast, and have released 16 studio albums . The New Wave of British Heavy Metal Pioneers would ...read more.
They're not underrated. They are the single greatest band of all time with an insane catalogue full of sick riffs and great overall songs, but they get all the recognition they deserve. They're no 2 on the metal bands list, and need I remind that metal is the most popular genre on the site? - Songsta41
they are so underrated, they should have one or two of metallica or slipknot's grammys. I love metallica but maiden is just..better. a7x is also underrated too. - sammoth
In what way is Maiden underrated?
They are recognized for being great, but they aren't recognized for just how great they are. Therefore for not being properly recognized that makes them underrated - Killad2
Only underrated albums are x factor and virtual XI.
V 10 Comments
40
Jimmy Eat World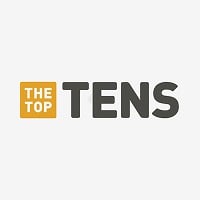 Jimmy Eat World is an American rock band from Mesa, Arizona, that formed in 1993. The band is composed of lead vocalist and guitarist Jim Adkins, guitarist and backing vocalist Tom Linton, bassist Rick Burch and drummer Zach Lind.
In my opinion, Jim Adkins is one of the best vocalists of all time. On top of that, he is a very accomplished guitar player as well, playing lead. The band as a whole never seemed to really gain traction. It's just a shame that more people haven't been able to experience their music because of this.
Probably the only band that hasn't been ruined by MTV. That might the reason they're unheard of.
PSearch List
Recommended Lists
Related Lists

Most Underrated Rock Bands of the 21st Century

Most Underrated Christian Rock Bands

Top Ten Most Underrated Progressive Rock/Metal Bands

Top 10 Most Underrated Classic Rock Bands
List StatsUpdated 25 Jun 2017
4,000 votes
674 listings
9 years, 19 days old

Top Remixes (41)

1. The Animals
2. The Yardbirds
3. Electric Light Orchestra
TheAwesomeBrosVotes

1. Adema
2. Seether
3. Dry Cell
htoutlaws2012

1. Camel
2. The Kinks
3. Rise Against
zxm
View All 41
Posts
talk about music: deep purple
gemcloben
Error Reporting
See a factual error in these listings? Report it
here
.