Top Ten Nickelodeon TV Shows With the Worst Theme Songs
Minecraftcrazy530
There are pretty bad shows on this network, with pretty awful theme songs. Here are some of the worst theme songs from the shows on Nick. I give credit to the user Disney1994 for giving me the idea to make this list.
The Top Ten
1
Marvin Marvin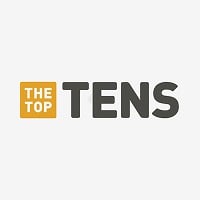 Marvin Marvin is an American science fiction slapstick comedy television series that aired from November 24, 2012 to April 27, 2013. The series stars Lucas Cruikshank as the title character Marvin Marvin, an alien teenage boy adjusting to human life.
DEAR. LORD. At least the others on this list TRIED. This is cheesy, off-pitch, and the autotune is among the worst I've heard. - Garythesnail
My ears are bleeding.
It doesn't explain a lot
They didn't even try! It's horribly off pitch and the T.V. show sucks too.
2
Dora the Explorer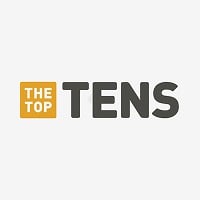 Dora the Explorer (2000 - 2015) is an American educational animated TV series created by Chris Gifford, Valerie Walsh, and Eric Weiner in which Dora goes on adventures with her friend, a monkey named Boots.
Dora the explorer! Ugh when I was a little kid I got up a 5am to watch this crap
Wrist show ever! Didn't even try!
It is annoying
Hate this show
V 1 Comment
3
Breadwinners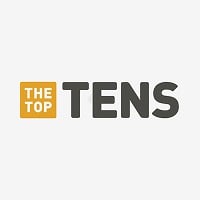 Breadwinners is a 2014 animated comedy television series produced by Nickelodeon. It is about the adventures of SwaySway and Buhdeuce, two ducks who drive in a rocket van delivering bread to their customers.
God no! This theme song is annoying a boy in 4th grade songs it all the dang time! I hate this show and it's theme.
The show itself is bad. - EpicJake
The theme song isn't that bad in my opinion, there are worst theme songs. (Please don't hate me) - nintendofan126
Only Peppy can say do a barrel roll NOT THESE GUYS!
V 2 Comments
4
Sanjay and Craig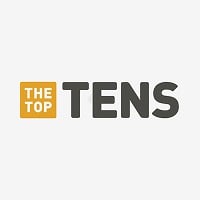 Sanjay and Craig is an American animated television series produced by Nickelodeon. The show is about a 12-year-old boy named Sanjay Patel who owns a talking pet snake named Craig. It ran from May 25th, 2013 to July 29th, 2016.
Worst cartoon, with a crappy theme song. The guy can't sing and I hate the lyrics. - ToptenPizza
Stupidest show ever! It's just dumb
Awful show, but I just love the theme song. - 445956
You should see Sanjay's Nose. Ugggh. - lizard302
5
Henry Danger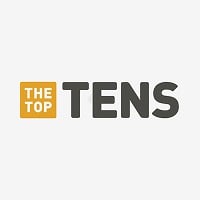 Henry Danger is an American superhero sitcom television series airing on Nickelodeon. The series was created by Dan Schneider and Dana Olsen. The series revolves around a 13-year-old boy who becomes the sidekick of a local superhero. On March 2, 2017, Nickelodeon announced that a new animated series, ...read more.
It isn't even a song
What a great Dan Schneider DISASTER
I hate everything bout this crap
6
Team Umizoomi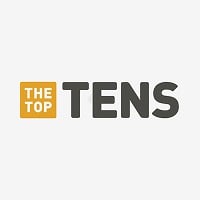 Team Umizoomi is an American computer-animated musical children's television series with an emphasis on preschool mathematical concepts, such as counting, sequences, shapes, patterns, measurements, and comparisons.
Who thought of this junk? When team umizoomi screem "AND YOU! " at the end it just makes me cringe.
Also when a man sings in the theme song people are like "WOAH! Is that supposed to be Bot!? His voice is way too high pitched for how he speaks."
7
Fanboy & Chum Chum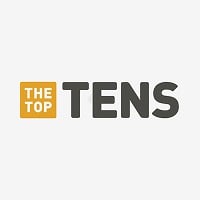 Fanboy & Chum Chum is an American 3D CGI animated television series created by Eric Robles for Nickelodeon. It is based on Fanboy, an animated short created by Robles for Nicktoons and Frederator Studios, which was broadcast August 14, 2009 to July 12, 2014 on Random! Cartoons. The series was first ...read more.
Ass-crap!
Literally half of the song is just "HU-BU-BA-BA-BU-BA-SHA-BAH! " - Garythesnail
How is this not Number 1? Half the song is "Bla Bla Bla Bla Bla..." and the voices are so obnoxious! Not to mention the show is one of the worst things to ever exist on television.
Here's a memo of the lyrics: "BAH BAH BAH BAH BAH BAH" and "*deafening screeches*" - Catacorn
V 1 Comment
8
Nicky, Ricky, Dicky, and Dawn
Wait, what? Dicky? I'm sorry, but HOW CAN NICK LOOK PAST THAT. WHAT KIND OF PARENT NAMES THEIR KID "Dicky"? - Catacorn
Nice style! Don't hate me!
9
The Thundermans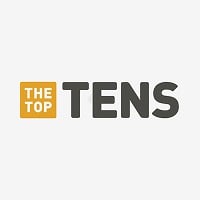 The Thundermans is an American tween sitcom created by Jed Springarn. The show first aired in 2013. This show is about a family of superheroes who have adjusted to living a normal suburban life. On July 27, 2017, Nickelodeon released a statement to J-14, stating that the series has wrapped production ...read more.
Stupid, cheesy rip-off of the Incredibles. - Catacorn
10
The Mighty B!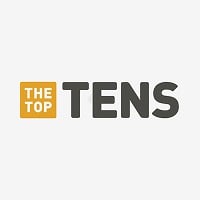 The Mighty B is an American animated television series co-created by Amy Poehler, Cynthia True and Erik Wiese for Nickelodeon. The series centers on Bessie Higgenbottom, an ambitious Honeybee girl scout who believes she will become The Mighty B (a superhero) if she collects every Honeybee badge.
Not bad... - DynastiNoble
The Contenders
11
Planet Sheen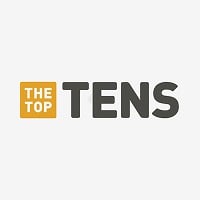 Planet Sheen is an American CGI animated television series. It is a spinoff series in the Jimmy Neutron franchise, focusing on the show's comic relief, Sheen Estevez, as he gets stranded on another planet. The show was hated by critics and fans for not using any of the original cast (besides the obvious), ...read more.
12
Oggy and the Cockroaches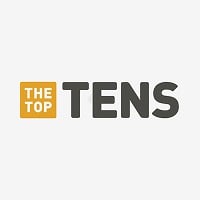 Oggy and the Cockroaches is a French animated comedy series produced by Xilam and Gaumont Film Company.
OGGY AND The cockoraches has BAD sound because it's a horribloly old show and its stupid
OATC isn't even a nick show!
This has to be 👑 1! The theme song is horrible and I have to turn the volume to mute, or fast-forward it! It's just a bunch of meowing and terrible mental man talking in it! It's weak and horrible!
13
SpongeBob SquarePants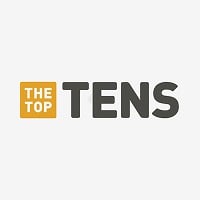 SpongeBob SquarePants is an American animated television series created by marine biologist and animator the late Stephen Hillenburg for Nickelodeon. SpongeBob is currently the most popular show on Nickelodeon, as well as the longest running show, running for 19 years, and is beginning its 11th season. ...read more.
The theme song isn't the best, nor the worst. Although, The other show's theme songs are absolutely horrid! The lyrics just show normal things, like where SpongeBob lives, how weird and crazy the show is, and that his nose can substitute a flute in some cases. So it should not be on this list, since there are way worse, but, yes, the theme cannot be in the best themes either, even though it is a little fun.
Who doesn't like the theme song! It's a classic! You can also hear it one CD called Now that's what I call Nickelodeon! - lizard302
How is this #15? This is a GREAT song. For those who haven't listened to it, watch it on YouTube - lizard302
I grew up with this - SoloPotato
V 9 Comments
14
The Brothers Flub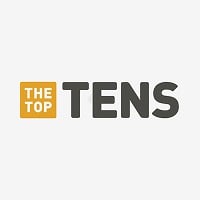 Seriously look it up. You got to check it out for yourself to see how truly horrible it is. It at LEAST deserves a spot in the Top 10 of this list!
This theme song is so obnoxious, even Satan would be covering his ears right now.
This theme is even worse than the nutshack!
15
The Loud House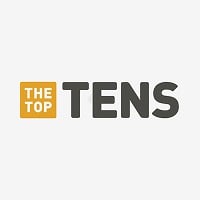 The Loud House is an American animated television series created by Chris Savino for Nickelodeon. The series revolves around the chaotic suburban everyday life of a boy named Lincoln Loud and his ten sisters, to which he survives as the middle child and only son in a large family of eleven children. ...read more.
What are you talking about? This theme song is so AWESOME!
The Loud house has a good theme song. It tells what the show is about while being upbeat and catchy.
A bad ass tune that only 1 year olds like.
This has got to be one of the worst opening theme songs of all time. Chris Savino has NEVER improved.
16
iCarly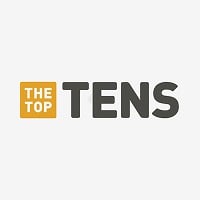 iCarly is an American teen sitcom that ran on Nickelodeon from September 8, 2007 until November 23, 2012. The series, created by Dan Schneider, focuses on teenager Carly Shay, who creates her own web show called iCarly with her best friends Sam Puckett and Freddie Benson.
I hate the show as well - EpicJake
I like this show - DoraTheSpongeAndCosmo
Don't hate on me, I loved this show. - Catacorn
Best show ever
V 1 Comment
17
Winx Club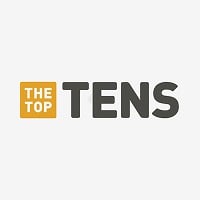 Winx Club is an Italian animated television series directed, created and produced by Iginio Straffi and his company Rainbow S.r.l.
It changes every time glob I hate this show
THIS SHOULD BE FIRST
18
The Haunted Hathaways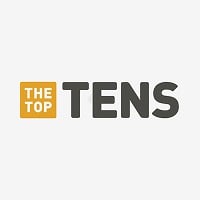 The Haunted Hathaways is a Nickelodeon sitcom television series that began airing on July 13, 2013 and ended on March 5, 2015. It tells the story of a single mother and her two daughters who move into a home occupied by three ghosts, a single father and his two sons.
19
Hey Arnold
Hey! I love the theme song! The music in the show is great!
No one likes it
20
Alvinnn!! and the Chipmunks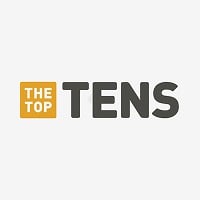 Horrible idea for a cartoon, movies sucked after the first one and the lyrics can be compared to nails on a chalkboard, horrible
21
Sam & Cat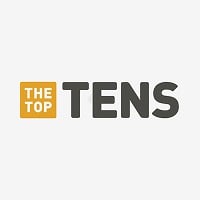 Sam & Cat is an American teen sitcom that originally aired from June 8, 2013, to July 17, 2014, on Nickelodeon. It is a crossover spin-off/sequel of both iCarly and Victorious.
I love this show - DoraTheSpongeAndCosmo
22
Pig Goat Banana Cricket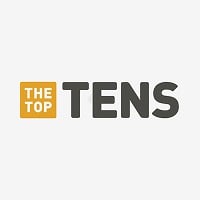 Pig Goat Banana Cricket is an American animated television series created by Dave Cooper and Johnny Ryan for Nickelodeon.
I hate the theme song, but I don't mind the show. BUT one thing I really hate about the show itself is it's animation
I am cartoon I met pig and I saw his...
23
Zoey 101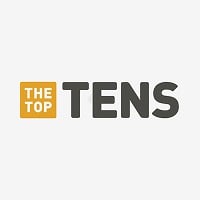 Zoey 101 is an American teen drama television series which originally aired on Nickelodeon from January 9, 2005 until May 2, 2008. It focuses on the lives of teenager Zoey Brooks (Jamie Lynn Spears), her brother (Paul Butcher), and her friends as they attend Pacific Coast Academy (PCA), a fictional ...read more.
Awful
24
Teletubbies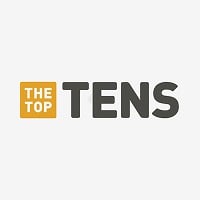 Teletubbies is a British pre-school children's television series created by Ragdoll Productions' Anne Wood CBE and Andrew Davenport, who wrote each of the show's 365 episodes .
25
Rabbids Invasion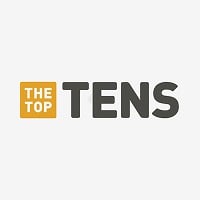 Rabbids Invasion (French: Les Lapins Crétins : Invasion) is a French/American animated television series which premiered on August 3, 2013, on Nickelodeon. The series began airing on Nicktoons during its second season in late 2015. On June 23, 2017, the series finale ended during its third season. ...read more.
I personally don't care for this show, but I dislike the theme song. - EpicJake
I love this theme song. - lizard302
26
Kung Fu Panda: Legends of Awesomeness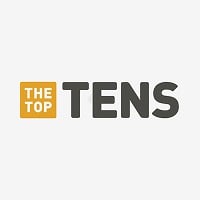 Kung Fu Panda: Legends of Awesomeness is an American computer-animated television series spun off from the Kung Fu Panda films.
It sounds like they're just making up the lyrics as they go along
27
Tak and the Power of Juju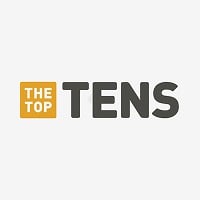 28
Go Diego Go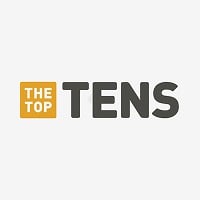 Go, Diego, Go! is an American animated educational interactive children's television program that originally aired on the Nickelodeon children's cable network in the United States and produced by Nickelodeon Animation Studio .
The theme song is pretty stupid and shows stupid things about Diego the show is more like Stop Diego Stop
BAdd New Item
Related Lists

Best Disney and Nickelodeon Show Theme Songs

Top Ten Nickelodeon TV Shows with the Best Theme Songs

Top 10 Best Songs from Nickelodeon TV Shows

Best Songs to Play In a Nickelodeon or Disney Show

TV Shows With the Most Annoying Theme Songs
List Stats
28 listings
3 years, 229 days old

Top Remixes (5)

1. Marvin Marvin
2. Dora the Explorer
3. Planet Sheen

lizard302

1. Sanjay and Craig
2. Breadwinners
3. Marvin Marvin

EpicJake

1. Breadwinners
2. Marvin Marvin
3. Dora the Explorer

cosmo
View All 5
Error Reporting
See a factual error in these listings? Report it
here
.