Best Non-Melodic Death Metal Bands
Flav
This is just a personal opinion, but I think Melodic Death Metal diverged from Death Metal more and more and now sounds like an very own steady genre and not like a subgenre of Death Metal (in most cases).
So here is a list of bands, who play "genuine" Death Metal, strongly rooted in the old Death Metal sound and keeping its brutality.
NOT ALLOWED:
> Melodic Death Metal
> everything else not Death Metal related
Also: Be careful with Progressive Death Metal bands. Many are labeled this way, but are actually "Progressive Melodic Death Metal" (the "Melodic" is often just left out, because the name is very long).
So bands like Opeth (who are obviously very melodic) are NOT allowed in this list, while bands like Horrendous (playing in the vein of late-era-Death) are.
ALLOWED:
> Old-School Death Metal
> Brutal Death Metal (incl. Slam)
> Technical Death Metal
> Deathgrind/Goregrind
> Death/Thrash Metal
> Blackened Death Metal
> Death/Doom Metal
Also: Some bands like Dismember are playing Old-School Death Metal with some occasional melodic parts in it, while still being a pure Death Metal band. This is of course allowed.
The Top Ten
1
Death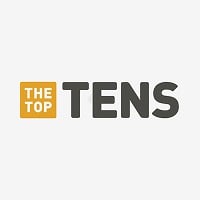 Death was an American death metal band formed in 1983 by Chuck Schuldiner. Death is considered to be one of the most influential bands in heavy metal and a pioneering force in death metal. Its debut album, Scream Bloody Gore, has been widely regarded as the first death metal record, while the band's ...read more.
True legends of Death Metal! First they pioneered the Old-School Death Metal style with 3 amazing albums and then pioneering the Progressive Death Metal style with another 4 incredible albums. Every record from them is a classic masterpiece.
Uh their last album was melodic death - GreenDayFan21
All hail the masters of Death Metal! Must be number one!
Hails to Lord Chuck Schuldiner! May Your Legacy Live Forever Chuck!
2
Morbid Angel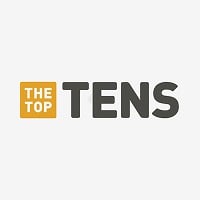 Morbid Angel is an American death metal band based in Tampa, Florida. UK music magazine Terrorizer ranked Morbid Angel's 1989 debut Altars of Madness first in its list "Top 40 greatest death metal albums".
They need to be at the top along with Death! This is one of the pioneers and most influential bands of death metal!
These are the kings of Death Metal!
Altars Of Madness, Blessed are the sick and Covenant remain true classics for all time! - Juli
3
Cattle Decapitation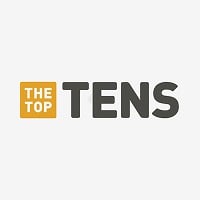 Cattle Decapitation is an American Deathgrind band from San Diego, California formed in 1996. Cattle Decapitation's songs protest the mistreatment and consumption of animals, the abuse of the environment and touch subjects such as misanthropy and genocide of the human race. Much of their music is based ...read more.
My all time favorite death metal band. Travis Ryan does it all, from a great pure death growl, deep slam growls, gutturals, and melodic vocals. Add that the intensity of the bands music and great lyrics, just an awesome band. - ryanrimmel
Great band but they don't fit the death metal sound. More of a goregrind/deathgrind band. - Oliwally
They are not bad, but I think they aren't top 10 material. live they were pretty cool, but their Albums were somehow dull... the production and drum sounds are oftenly overcooked to an unpleasant extreme and fast drum beats and unprepared guitar pieces are thrown together into blur
4
Nile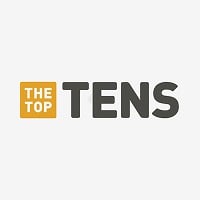 Nile is an American technical death metal band from Greenville, South Carolina, United States, formed in 1993. Their music and lyrics are inspired by Ancient Egyptian/Near Eastern mysticism, history, religion, and ancient art, as well as the works of H.P. Lovecraft.
Nile is a Brutal Technical Death Metal band, who play Egyptian melodies in a incredibly brutal manner. I'm not a huge fan of Brutal Death but Nile somehow became one of my favorite bands. They display great musicianship and overwhelming skill combined with creativity and technicity.
They are definitely one of the best Death Metal bands ever!
Incredibly technical and extremely brutal! What else do you Need?
I'm wasn't that into Brutal Death, but then I found Nile! They are good
Nile is the Epitome of brutality! awesome and technical brutality!
5
Cannibal Corpse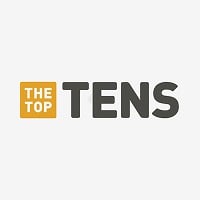 Cannibal Corpse is a American death metal band from Buffalo, New York, formed in 1988. The band is known for their graphic album covers, explicitly violent lyrics and song titles like "I C** Blood" The group got into mainstream after performing the song "Hammer Smashed Face" in the 1994 film Ace Ventura: ...read more.
They are good, but kind of overrated in my opinion
6
Carcass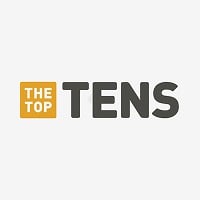 Carcass are a British extreme metal band from Liverpool, who formed in 1985 and disbanded in 1995. A reformation was enacted in 2007 without one of its original members, drummer Ken Owen, due to health reasons.
Since Heartwork they are Melodic Death, but the previous releases are excellent Deathgrind. The best in my opinion.
"Necroticism..." and "Symphonies Of Sickness" slay really really hard. - Juli
7
Necrophagist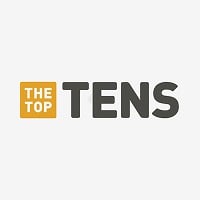 Necrophagist is a German technical death metal band, founded and fronted by guitarist and vocalist Muhammed Suiçmez.
Technical Death Metal at its best! They only have 2 albums, but they both rule! - Lemoon
High Quality Death Metal with extreme technicity and one of the few Tech Death bands, who are insane on their instruments AND Sound good. I think many Tech Death bands just end in a furious wankery...
Necrophagist is definitely Top 10 worthy!
8
Deicide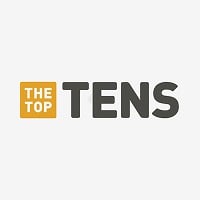 Deicide is an American death metal band formed in 1987 by bassist and vocalist Glen Benton and drummer Steve Asheim. They are known for their blasphemous and satanic lyrics which have resulted in bans, lawsuits and criticisms from religious groups and the public. Frontman Glen Benton is also known for ...read more.
Awesome! They are the founders of satanic death metal
The first 4 full-length albums and Stench Of Redemption are a really cool listen. The other 6 LPs up to date are very boring in my opinion.
9
Bloodbath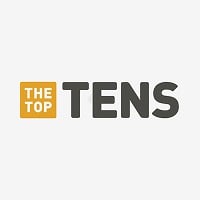 Bloodbath is a Swedish death metal supergroup from Stockholm, formed in 1998. The band has released four full-length albums, two EPs and two DVDs depicting their performances at Wacken Open Air and Bloodstock Open Air.
One of the best modern death metal bands today. Nightmares Made Flesh is an incredible album and one of the best records of all-time in my opinion
What happens when legendary musicians team up for a godlike project? Bloodbath!
10
Obituary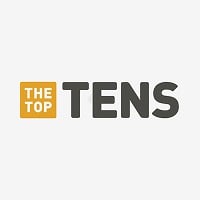 Obituary is an American death metal band formed in October 1984 in Tampa, Florida, United States, under the name Executioner, then changed the name's spelling to Xecutioner before eventually changing their name to Obituary in 1988. The band comprises vocalist John Tardy, drummer Donald Tardy, guitarist ...read more.
One of those pioneering bands in death metal, who then influenced many other bands. They should be in Top 20 along with Death, Morbid Angel and Possessed!
The Contenders
11
Napalm Death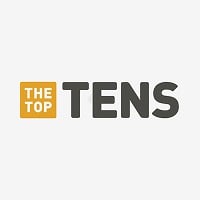 Napalm Death are a British grindcore/death metal band formed in Meriden, West Midlands, England, in 1981. While none of its original members remain in the group, the lineup of vocalist Mark "Barney" Greenway, bassist Shane Embury, guitarist Mitch Harris and drummer Danny Herrera has remained consistent ...read more.
They are good, but not top ten in my opinion.
12
Possessed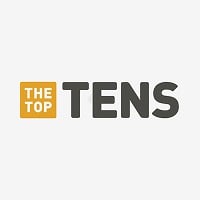 Possessed is an American thrash/death metal band, originally formed in 1983 in the San Francisco Bay Area. Noted for their fast style of playing and Jeff Becerra's guttural vocals, they are routinely called the first band in the death metal genre. Possessed is the sometimes credited with being the first ...read more.
The fathers of this great thing
The origin of all this...
13
Bolt Thrower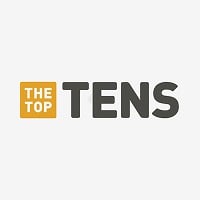 Bolt Thrower are a British death metal band from Coventry, England. They formed in 1986 and released their first album with Vinyl Solution in 1988. The band then shifted to a new record label, Earache Records, soon becoming one of the best selling bands on that label.
One of the best death metal bands out there. Far better than most of the bands in the current top ten!
#26 seems a bit low for this great band. Top 10 should be sure!
Realm of Chaos among other DM releases back in '89 made them all lack intensity, power, heaviness and even class. 26 years latter they unleashed whta would be their last release (Those Once Loyal) wich actualy is one of their bests (if not the best) and leave us a stainless legacy in the genre. Who else can claim these achievements?
14
Brain Drill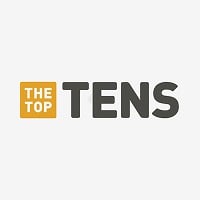 Brain Drill is an American technical death metal band formed in 2005 from Ben Lomond, California. They are signed to Metal Blade Records and released their full-length debut album entitled Apocalyptic Feasting on February 5, 2008. In support of their debut, disagreements were engaged and members began ...read more.
15
Opeth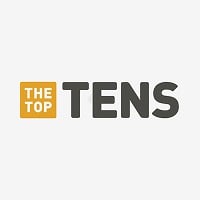 Opeth is a Swedish progressive death metal band from Stockholm, formed in 1990 by David Isberg, who invited Mikael Akerfeldt into the band as a bassist. Isberg ended up leaving the band, which lead to Mikael becoming the band's vocalist, guitarist, principal songwriter, and driving force. Along with ...read more.
Opeth are Melodic Death Metal...
(Progressive Melodic Death Metal to be exact)
They do not belong on this list!
Opeth are extremely melodic... why are they even on this list?
Opeth and non-melodic? Are you kidding me?
Opeth is one of the best progressive MELODIC death metal bands
they are awesome but shouldn't be on this list
16
Immolation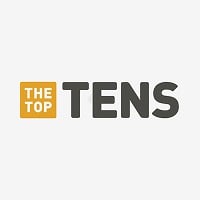 Immolation definitely deserves top ten. They are one of the earliest and most creative bands out there. I really like their brutal dissonant and pummeling riffing.
Close to a world below is a true metal classic
17
Dying Fetus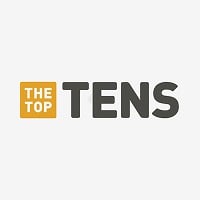 Dying Fetus is an American death metal band originally from Upper Marlboro, Maryland. Formed in 1991, the group is known for their consistently hook-laden song structures, characterized by blast beats, complex riffing, slam riffs and heavy breakdowns.
Very cool brutal death + grindcore band from the US. I really like their album Destroy The Opposition. The rest is not that great, but still good.
18
Intestine Baalism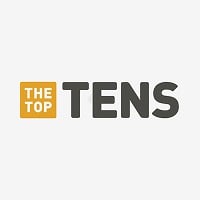 Intestine Baalism is a death metal band hailing from Tokio/Kanto, Japan. The band was formed in 1991 as "Euthanasia" and changed 1992 their name to "Intestine Baalism", which is a term for the Sumerian god of the harvest. ...read more.
Never heard of this band. Listening to this band just in this moment and I'm astonished and highly impressed. These guys definitely know how to make superb death metal!
Unique Japanese Death Metal band, who implement occasionally melodic parts between their brutal riffs! Reminds of Dismember or Fleshcrawl
Awesome band! I'm not sure if its Top 10, but Top 25 should be realistic!
19
Decapitated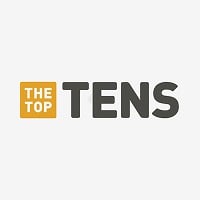 Decapitated is a Polish technical death metal band formed in Krosno in 1996. The group comprises guitarist, founder and composer Wacław "Vogg" Kiełtyka, vocalist Rafał Piotrowski, bassist Paweł Pasek, and drummer Michał Łysejko.
Winds Of Creation and Nihility are one of my all time favorite albums. Really really good stuff
20
Mortification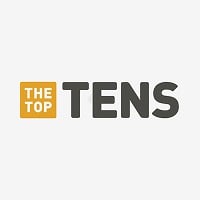 Mortification is an Australian Christian extreme metal band which was formed in 1987 as a heavy metal group, Lightforce, by mainstay Steve Rowe on bass guitar and vocals.
The best Christian death metal band
Scrolls of the Megilloth is a hell of an album. Their seld-titled and Post Momentary Affliction are also pretty good.
After that they became boring in my opinion.. what a pity!
21
Asphyx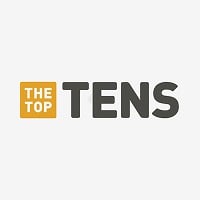 My favorite death metal band.
22
Behemoth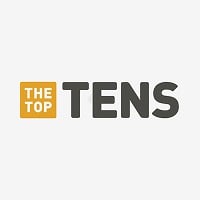 Behemoth is a Polish blackened death metal band from Gdańsk, formed in 1991. They are considered to have played an important role in establishing the Polish extreme metal underground.
23
Vader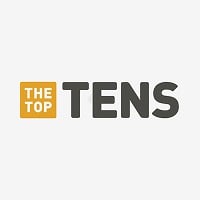 Vader is a Polish death metal band from Olsztyn. Formed in 1983, the group was founded by then-bassist Piotr "Peter" Wiwczarek and guitarist Zbigniew "Vika" Wróblewski. Starting as a heavy metal group, Vader eventually went to thrash, speed, and then in the late 1980s became a death metal band. The ...read more.
Very brutal and awesome band from Poland, playing some Kind of Death-Thrash metal. I'm excited to see them on a concert soon!
Best Death/Thrash band period
Along with Decapitated one of the best Polish death metal bands! De Profundis, Tibi Et Igni and Welcome To The Morbid Reich are my favorite albums
24
Incantation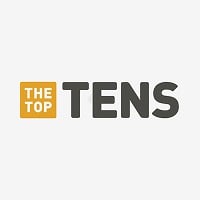 Incantation is an American death metal band that was formed by John McEntee and Paul Ledney in 1989. They are one of the leaders in the New York City death metal scene along with fellow bands Suffocation, Mortician and Immolation, even though the band is currently located in Johnstown, Pennsylvania.
Autopsy and Incantation are the pinnacle of death/doom. Fast riffing and soloing with slower parts in between make their records brutal and evil, but also well balanced!
25
Autopsy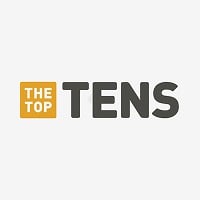 Autopsy is a death metal band, founded in 1987 in the United States by Chris Reifert and Eric Cutler. They disbanded in 1995, but reunited in 2009.
Excellent Death Metal with slight Doom-influences. They would be definitely in my Top 5!
26
Dismember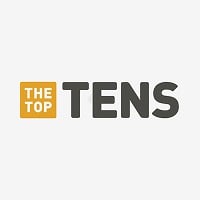 Very cool OSDM band. Their overall sound is very sick and brutal, while beeing occaionally melodic in their soloing.
Definitely check "Like An Everflowing Stream", if you haven't yet! - Flav
27
Gotsu Totsu Kotsu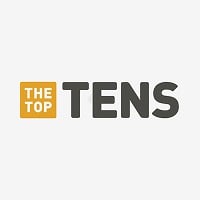 Gotsu Totsu Kotsu is a Death Metal band from Tokyo/Kantō, Japan. Formed in 2000, they released 3 full-length albums so far, which all had success in the underground scene, but are still very little known in the metal community. Their band name comes from the name of an ancient samurai, which they also ...read more.
Samurai Death Metal with Slap Bass, what else do you need? Truly unique band, definitely get this!
28
Fleshgod Apocalypse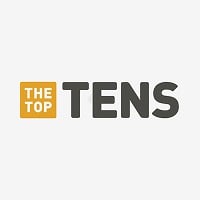 Fleshgod Apocalypse is an Italian death metal band. Formed in 2007, the group resides in Perugia and are currently signed to Willowtip Records and Nuclear Blast. The band is known for their fusion of metal with technical death metal.
Extremely fast and brutal! Love these guys. They make Death Metal how it should be done and mix it with symphonic sound
29
Unleashed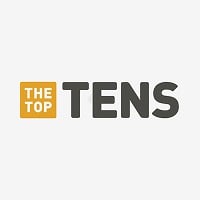 Unleashed is a Swedish death metal band that was formed in 1989 by Johnny Hedlund in Stockholm. Common lyrical themes found in the band's music include Viking culture, recollection of a pre-Christian world, and Norse folklore.
30
Vital Remains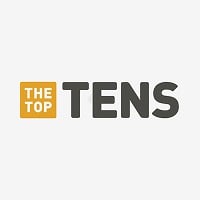 They put out incredibly good albums, but their masterpiece "Dechristianize" is exceptional. It's probably the best modern death metal album in old-schoolish style.
Definitely check "Dechristianize" out! - Flav
31
Cryptopsy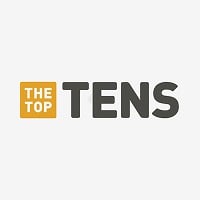 Cryptopsy is a Canadian technical death metal band from Montreal, Quebec, formed in 1988. The band has sold over 300,000 records.
My top bands are Nile and Necrophagist but I voted for Cryptopsy because they look too underrated at #19. - Metal_Treasure
32
Blood Red Throne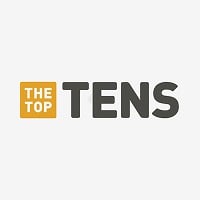 Blood Red Throne is a death metal band from Kristiansand, Norway. They released their fourth full-length album, Come Death, on 27 August 2007. The band features guitarist Tchort, primarily of Emperor fame, and Død, guitarist of the progressive metal band Scariot.
They are great, but nothing special. If you like modern death metal, you'll like them.
33
Suffocation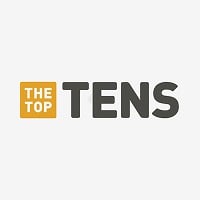 Suffocation is an American technical death metal band that was formed in 1988 in Centereach, Long Island, New York, United States.
Awesome brutal and technical death metal from the US. Pierced from Within and Effigy of the forgotten are true masterpieces!
Suffocation pretty much invented brutal death metal. They shouldn't be missing on a top ten list!
30?! suffocation invented brutal tech death and made one quality album after another. they need to be way higher!
34
Desecravity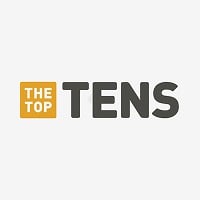 Desecravity is a technical brutal death metal band from Tokio/Kanto, Japan, which was formed in 2007 and is currently signed to Willowtip Records. They released 2 full-length albums so far, which are both very little known among metal fans. ...read more.
High quality brutal technical death metal from Japan, they are extremely fast and brutal
This is a superb band. Incredibly technical, super fast and awesomely brutal!
even recommended by InfidelAmsterdam!
35
Horrendous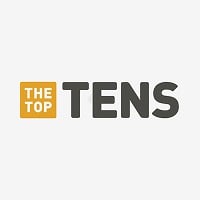 36
Martyr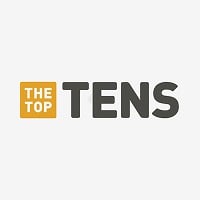 Martyr is a Canadian death metal band from Trois-Rivières, Québec, founded in 1994 by brothers Daniel and François Mongrain.
Awesome technical death metal. CDs are not that easy to get though.
37
Ulcerate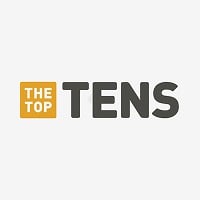 Ulcerate is a New Zealand-based technical death metal band formed by guitarist Michael Hoggard and drummer Jamie Saint Merat in 2000. Over the course of the band's career, Ulcerate has become more focused on generating darkness and atmosphere than on sheer technicality.
Along with Gorguts one of the best Technical Death Metal bands with an atmospheric touch.
38
Hate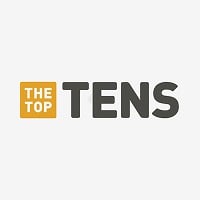 Hate is a Polish death metal band from Warsaw, Poland, formed in 1990. Their most recent album, Crusade:Zero, was released in January 2015, under Napalm Records.
These guys from Poland simply know how to make decent Death Metal. "Awakening The Liar" is a pretty sweet release. - Juli
39
Kronos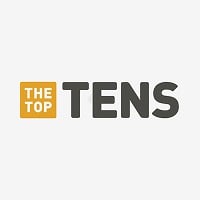 Kronos is a brutal death metal band from France. Their name is a reference to the titan Cronus, the father of Zeus in greek mythology.
40
Demigod
Slumber of sullen eyes is a true metal classic; just for this demigod deserves top 20
And besides that it's one of the best death metal albums in the genre
41
Sulphur Aeon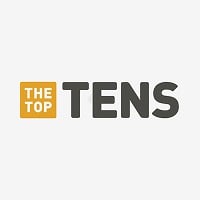 Great band! Gateway To Antisphere and Swallowed By The Ocean's Tide are extremely brutal and evil death metal albums. just love it!
42
Vomitory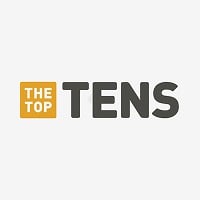 Vomitory was a Swedish death metal band formed in 1989 by guitarist Urban Gustafsson and bassist Ronnie Olson.
43
Deadly Spawn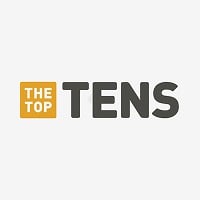 Deadly Spawn is a Death Metal band from Tokyo, Japan, which was formed in 1997. One of the members was a former guitarist in Japanese Death Metal band Intestine Baalism, which explains the somehow similar sound. ...read more.
44
Spawn of Possession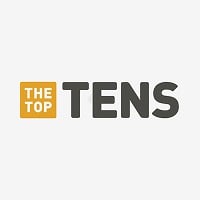 Spawn of Possession was a technical death metal band from Kalmar, Sweden, founded in 1997. In 2017, the band announced their split up via their Facebook page.
45
God Dethroned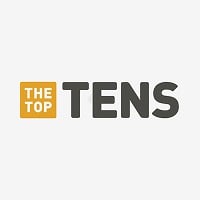 46
Illdisposed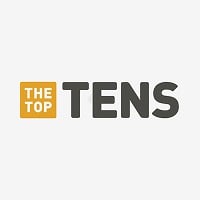 Illdisposed is a death metal band from Aarhus, Denmark that was formed in 1991 by vocalist Bo Summer. As of 2013, the band consists of vocalist Bo Summer, guitarist Jakob "Batten" Hansen, guitarist Ken Holst and bassist "Kussen".
47
Devourment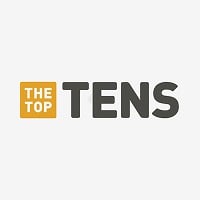 Devourment is an American brutal/slam death metal band from Dallas, Texas. Formed in 1995, the band has split up and reformed three times and Brad Fincher is the only original member.
Slam slam slam slam slam slam slam slam
If you want to feel like ripped apart and your ear drums mutilated by a rusty chainsaw, this is your choice. INCREDIBLY BRUTAL!
48
Gorguts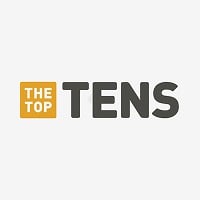 Gorguts is a Canadian technical death metal band from Sherbrooke, Quebec. The band was formed in 1989; its only constant member has been Luc Lemay.
They are along with Ulcerate one of the best more atmospheric styled Tech-Death bands out there!
Greatest Tech-Death band ever. They started as an excellent pure death metal band and turned into the best avantgarde technical death metal I've ever heard!
49
Repugnant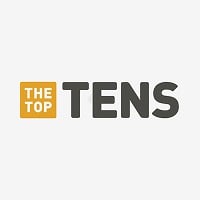 Repugnant are a Swedish death metal band from Stockholm formed in 1998. According to Swedish Death Metal author Daniel Ekeroth, "Their amazingly old school-sounding death metal is something you must hear to believe." The band has been pointed out as one of the first revivalists of the Swedish death ...read more.
"Epitome of Darkness" is a true masterpiece in the first wave Death Metal style. Sadly their only album so far. - Juli
50
Necrophobic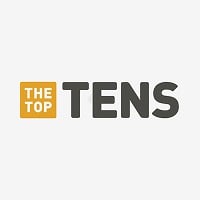 Necrophobic is a Swedish death metal band formed in 1989 by drummer Joakim Sterner and now-deceased guitarist David Parland.
PSearch List
Related Lists

Top Non-Melodic Death Metal Bands from the Nordic Countries

Non-Melodic Death Metal Bands that Still Contain Some Melody in a Few of Their Songs

Best Non-Melodic Death Metal Albums

Best Non-Melodic Death Metal Songs

Best Melodic Death Metal Bands
List Stats
400 votes
276 listings
3 years, 108 days old

Top Remixes (7)

1. Nile
2. Necrophagist
3. Morbid Angel

Lemoon

1. Bloodbath
2. Decapitated
3. Dismember

Isaax

1. Morbid Angel
2. Deicide
3. Obituary

Juli
View All 7
Error Reporting
See a factual error in these listings? Report it
here
.