Top 10 Most Overrated Disney Movies
WaltDisneytoptens1937
The Contenders: Page 2
21
Treasure Planet

A kid can still know who Jim Hawkins is without seeing this movie that deserves to rot in obscurity and people need to stop abusing the term "underrated" towards. Disney did make a more direct (live action) Treasure Island movie, also there's the Muppets version. Or, you know, THE ACTUAL ORIGINAL BOOK.
It's not underrated at all, quite the opposite. It's boring and pointless.
Yes, this movie is far from underrated. And stop pairing Jim with Ariel!
It Isn't Overrated, I Don't Hear Anyone Talk About It Anymore - VideoGamefan5
V 14 Comments
22
Lady and the Tramp

This is my favorite Disney movie
That stupid spaghetti scene is everyones favourite thing in the world
V 3 Comments
23
Brave

I don't understand why people hate this film. It's a visually stunning film, which is different for Pixar (though for Cars they did well with landscapes too). I love the history and culture behind the piece. People didn't like the plot story with the mother turning into a bear, but if you read ANY sort of fairy tale from ANY culture, there are a lot of stories of similar things. This isn't a "new" idea that made Pixar to be a bad storyteller. For a story taking place in ancient Scotland, it was a powerful story about "mending the bond torn by pride" between a mother and daughter. I liked Frozen for doing something similar, but with sisters. But why does Pixar get hate and Frozen doesn't? Seriously people, I don't understand you! The only negative thing about the film is the abundance of boob jokes about Mottie (or whatever the maid's name is). That's pretty much it. I place it up with Incredibles and Finding Nemo.
Brave should be number two next to frozen. Wreck - it - Ralph is not overrated at all. It is underrated. Tangled is underrated too. But brave us too overrated
The female brother bear
Why Do So Many People Hate This Movie? - VideoGamefan5
V 3 Comments
24
Tarzan

Why is this on this list, Tarzan is so underrated not overrated, the story is nice and a bit sad. The sound track it one of the most beautiful I've ever heard in a Disney movie, it may actually be my favourite. I liked the characters a lot to. Why is this on this list?
Why Is This Here, Sure The Songs Suck, But The film itself is Very fun And Exciting - VideoGamefan5
25
101 Dalmatians

Hello, shouldn't this belong in the "Underrated" section.
It's kinda Underrated - VideoGamefan5
This isn't overrated at all, it's a great movie and amazing.

I'm not sure how it's underrated also, it's been a successful franchise and critics gave it a 98% on Rotten Tomatoes, and the majority of people I've seen online and in real life love it. - SailorSedna
26
Atlantis: The Lost Empire

While it's not the best Disney movie I really don't think people even know what overrated actually means
Lol this isn't even overrated its underrated if anything god this website sucks at choices
It's Not Overrated, I Barely Hear Anyone Talk About It - VideoGamefan5
Another cheap ripoff of Treasure Island - Hypercube
V 1 Comment
27
Alice In Wonderland (2010)

The original 1951 version is way better (yeah, I just said that). This needs to be in the top 5s. The character design is just boring.
I prefer this over the original actually, funny how their both next to each other. - htoutlaws2012
I Have No Clue - VideoGamefan5
28
Rogue One: A Star Wars Story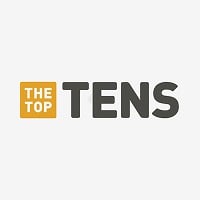 Oh my god it's really overrated. It's boring, bland, and unnecessary. - DCfnaf
Does this even count as a Disney movie? Well, LucasFilms are under the Walt Disney company so I guess a sub-Disney movie. - Gabriola
Fanboys can't Stop Defending This - VideoGamefan5
Hey Fanboys, Am I Funny Yet? , Quit Hating On TFA And Praising This Film, It's Really Hypersensitive! - VideoGamefan5
V 1 Comment
29
The Incredibles

The Movie Is Awesome, But The Fans Need To Calm Down About Cars Getting A Sequel First, HELL, Has Anyone Even HEARD That Toy Story 4 and the Incredibles 2 Switched Release Dates? - VideoGamefan5
I love this and so happy there making a incredibles 2
Why the ruck is this here I love this movie and the SECOUND movie has jack jack as a bad boy I think
Ugh... no! no! A thousand times no. Watch it once, and it will change your mind of how great it really is. - htoutlaws2012
V 1 Comment
30
Dumbo

What? This is an unerrated Disney movie!
31
Cars

This is not the most underrated Pixar movie. Cars is slow. It may have some of the greatest Pixar scenes such as Doc Races and California Race, but it is mainly the weakest Pixar movie. Even the sequel to this film (and I am a Cars liker, one major reason why is its character design seems inspired by Sonic the Hedgehog) is a better Pixar movie. Also, some of this movie's fans on some lists of TheTopTens get too angry when they see Cars on lists of worst movies. I give Cars a worthwhile rating of 6/10 (a 7 for the animation, a 9 for the sound, a 5 for the story and a 5 for the characters).
I'd rather watch this then Cars 2, or heavens why an upcoming Cars 3. - htoutlaws2012
This is actually the most underrated Pixar movie!
I love this movie. Why is it on here?!
32
Bambi

Care to explain, this is the best movie of all time, in fact it is underrated. - Kitkat42
I loved Bambi when I was three! I remember I would always tell my parents to put it on.
My old account made this list and who put Bambi on here? It's my favorite Disney movie and its not loved or talked about AT ALL ANYMORE! THE TRUE OVERRATED ONES ARE THE ONES AFTER AND BEFORE THE DISNEY RENAISSANCE! GOD NOBODY GIVES WAKT RESPECT FOR HIS CLASSIC MOVIES ANYMORE! - LpsDisneyTmntFreak
33
Snow White and the Seven Dwarfs

Oh no. DO NOT VOTE FOR THIS. I will come through your computer screen and slap you if you vote that this is overrated. Disney would not exist without this precious movie. This was the first full-length animated feature film ever made. That is a monumental achievement. - BKAllmighty
While this isn't necessarily a bad movie (not one of my favorites, but it's not bad), it feels like a lot of people often say this is the best animated film ever simply because it came first. Like I said, it made it's mark in history and deserves to be recognized for that, but there are so many better animated movies that have come out since this treasure.
Snow whites voice is so high and the dwarfs just say hi ho for like 5 minutes I hate these drawings they call a movie
This is so dumb I hate it. It's undeserving to be the first animated movie
V 1 Comment
34
Camp Rock

Oh Look!, Another Teen Disney Channel Film! - VideoGamefan5
35
Toy Story

How the hell is this on the list?
The first movie is heartbreaking but amazing!
Nope not overrated at all deserves all the praise it gets
It is brilliant
V 6 Comments
36
Bolt

Miley Cyrus was in it. Need I say more?
As a dog lover it's hard for me to hate any movie about an owner and their dog. But this movie just isn't that good
Never liked this film. I liked the idea of it, but I guess I hated the side characters and the overall storyline that I never once saw it in a positive light.

P.S... The dog wouldn't ever think he could actually bark sonic waves because that would be done in post production of whatever T.V. show he was on. Either this dog is stupid or just drugged all the time.
V 1 Comment
37
Teen Beach Movie

Another Teen Filled Film - VideoGamefan5
38
Alice Through the Looking Glass

39
Inside Out

Absolute torture for me to see Disney carbon copy every single movie they make and re-texture it. When I saw it, it was boring, stupid, filled with cliches, and was mind-numbing. Move this up into the top 5. This never deserved the recognition it got. This was the reason why I didn't see Zootopia. I knew they would carbon copy it again. And when did see it a month after it hit the films, It was. Same for Inside Out and Frozen.
The whole thing is just pretty boring. Little people get sucked up and lost somewhere in a random kid's brain and try to get back the the control panel
Overrated? Yep. Bad soundtrack (no classical songs; it is meant for an older audience after all), unfunny humor, and it just seems like Sadness could have attempted suicide.
What is this? The teletubbies?
V 6 Comments
40
Inspector Gadget

PSearch List
Recommended Lists
Related Lists

Top 10 Most Overrated Disney Animated Movies

Top 10 Disney Movies that are Good but Overrated

Best Disney Animated Movies

Top 10 Best Disney Movies

Best Disney Channel Original Movies
List StatsUpdated 27 Jul 2017
1,000 votes
158 listings
3 years, 138 days old

Top Remixes (34)

1. Frozen
2. Alice in Wonderland
3. Cinderella

htoutlaws2012

1. Mulan
2. Lilo & Stitch
3. Toy Story 3

traveling_elusive_prncss85295

1. Frozen
2. Toy Story 3
3. Tangled

LordofGeek
View All 34
Posts
Error Reporting
See a factual error in these listings? Report it
here
.