B.o.B.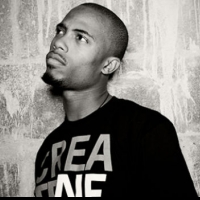 Found on watchloud.com
Info
Bobby Ray Simmons, Jr., better known by his stage name B.o.B, is an American recording artist and music producer from Decatur, Georgia.
Comments
Top
Popular
Newest
B.O. B is obviously better than mostly all these rappers above. There is no way that Lil Wayne is number 5 considering none of his lyrics make sense and you can't understand what he's saying half the time.B.O. B kills his raps and they make sense he doesn't just take random words that aren't even words and make them into a song, he uses real good lyrics and raps and performs like no other. Have you heard strange clouds? Me personally think B.O. B is the best new rapper currently and strange clouds should be album of the year and he should be artist of the year not Lil Wayne. He is the most underrated rapper ever but the best out of these people. Except for Tupac and B.I. G
B.O. B is THE MOST under rated rapper of all time! Everyone seems to hate on him, just because he has a different style than all the other rappers. Anybody heard his new album strange clouds yet? ALBUM OF THE YEAR! He has a skill where he can just tear it up at the mic, wether he is singing, or rapping his heart out. He can also take in anyone wether it be Taylor swift (both of us) hayley Williams (airplanes) or even T. I (arena & bet I) and Lil Wayne (strange clouds). He just seems to make it work. Top 20 in my opinion.
B.O.B, in my opinion, can't be labeled as just a rapper, because he does so many other things in the music world that can blow you away. He's a jack of all trades. He's such a versatile artist, anything he wants to do, he can. Again, he isn't just a rapper, but he should at least be top 10 or top 5, if you ask me. I feel he sometimes gets overlooked in the rap world for some reason. He really shouldn't. I would take B.O.B over almost everyone else on this list. His beats are amazing, his voice is unreal, and his songs always just sound so good the way they're produced and composed. Even when he collaborates with some artists that I might not like, I still listen to some of his songs because he's so dang good.
B.O. B's flow is amazing he can just keep going and going without stopping. He also sings the choruses is some of his songs and his voice is quite good. My favourite rapper. I especially like 'So Good'
He is way to underrated and at 36 is ridiculous. It is ludicrous that B.O. B is 1 spot above Ludacris. It is crazy how low he is. He has great beats. Really catchy. Talks about some of the happier parts with low amounts of censored language. Instead of just cursing and talking about cocaine, women, and killing people in every single song. He just speaks the truth. - ASchweizer31
B.O. B should be higher on the list because he doesn't just record a bunch of random words that rhyme and calls it a song like most rappers today, he raps about who he is, what his life is like, how he grew up, etc. In my opinion B.O. B is a lyrical genius.
B.O.B. pretty new, but he already has so many good songs. He is one of my favorite rappers and definitely should b one of everybody's favorite rappers. I really don't see why anybody wouldn't like him
How is this so low? B.O.B. is one of the most popular rappers! Most of his raps have a moral or a meaning to them (Bombs Away, Both of Us) and the ones that don't have a meaning have a sick rap (Strange Clouds). For me- the list should go- 1) Eminem 2) B.O.B. 3) Macklemore...
I saw B.O. B in concert and I loved his rap! He has a good meaning ion his rap. Far from Lil Wayne rap.B.O. B nicki Tyga t-pain and a few other were at the concert and he was one of my favorites!
His lyrics and songs are for all ages. And he also has the style of Rapping not like others who just say anything and just end their video with a censored language. He is the Best rapper in the whole Universe.
He is a rapper that raps well and intelligent stuff. Plus he is a great musician and has a nice fashion sense. He can sing too, at a mere age of 24 he is just the complete package
If you ask me B.O.B. and Eminem rule hip hop I reaally don't understand why he is 0n 37 and not in top 10his songs airplane, don't let me fall, and many others are awesome songs from his new album strange clouds are also great both of us, so hard to breath etc.
Bobby is legendary! His Meaningful soul-opening tracks like John Doe and Airplanes really makes one think. His Mainstream tracks like Strange Clouds and HeadBand are also incredible
If you think bob is to pop you don't know anything. Try listening to no genre he goes ham and even though he can rap fast well he is also the best singer of any rapper
B.O.B. we I love you, I love all your songs the way you dress, most especially in pricetag and I want you to always forget about the pricetag as you said
B.O.b doesn't get the recognition he deserves, he is AMAZING, he deserves to be in the top 5 along with Eminem and Tupac, listen to bombs away, then try to argue
Bobby Ray is a lyrical master he has great flow and his songs are awesome him and hopsin should be higher in the list people only like yup act cause he's dead and immortalized
Why is bob is so damn underrated he should be in at least top 15 he is way better than other rappers his songs r just awesome common someone vote for him he should be at least top 15 bobs songs are so creative and understanding his songs never disappoints me I keep listening to his songs I never get bored of please vote for him
B.O. B has sick flow that not many rappers have. He's always stayed true to who he is and doesn't rap about the same old rubbish that Lil Wayne often does
BOB is the best rapper he can kill the mike and his music is very catchy and true to himself.. He isn't like some rappers who cares for his little people... Awesome dude
Wow! At number 40! That is highly underrated for him. He should be in the top 25 at least. Will smith and many others over B.O. B shouldn't be there.
Great rapper keeps it real and lyrically kills it
B.O. B really inspires me. He doesn't rap about things that are too crazy, I love Airplanes, and his rap in Price Tag. - swrs1234
I've recently started getting into his music, and I am actually heavily impressed. This guy has good flow. - Mcgillacuddy
Dude can rap like nobody else. I only think Eminem is better. Him and TI are pretty close in talent, but he beats out Drake, Wayne, Jay Z, and every other mainstream rapper. I don't know too much about the other older rappers (so I'll leave them be). But B.O. B is the best of the South, if not all!