Best Rappers of All Time
The Contenders: Page 9
161
Siavash Sijal
He is on of the best!
Perfect...
He is one of the best ZAKHARS.
Best of all time
V 26 Comments
162
Ke$ha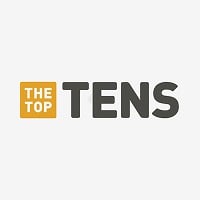 Kesha was born in L.A and is American. She is best known for her hits like Timber, Tik Tok, and We R Who We R. Kesha is an animal rights activist and she works for H.S.I. (Humane Society International). Kesha also stands up for L.G.B.T. rights in America
Rap no, pop yes
So bad singer booo
163
Kirko Bangz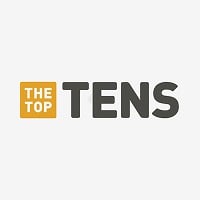 Listened to his music before he started getting recognized and haven't stopped since. By far favorite rapper
164
Xpert
Azerbaijan Best Rapper
Type: Hip-Hop / Hardcore Rap / Old School / New School
Started: 2009
165
Lil Durk
He is a very good drill rapper, and he is young but has a lot of talent, and deserves to be in top 20
Lil dur k is the best drill rapper there is he relay did start from the bottom an he still stays true to the hood even scines he got famouse
V 1 Comment
166
Canon
Canon is one of the best underground rappers of all time. The dude survived a 35 foot fall, then after he recovered he started rapping again. He's a true inspiration
Great Christian rapper should be at least top 50!
This guy can rap faster than busta rhymes! it's a shame how underrated he is just because he's a Christian rapper...
167 Mansour Sedghi
168 Lil Ugly Mane
169
Afroman
He must be at the top 20 or something this is ridiculous...
I can't believe how low down on the list he is strugglin'n'strivin' is 1 of the best raps I ever heard
V 3 Comments
170
Jedi Mind Tricks
JMT is the greatest CREW of rappers evr, that includes Wu-Tang, NWA and B, T and Harmony.

period.

dont take my word for it - google "violent by design" RIGHT NOW, listen to that and tell me I'm wrong...
Definitely Top musicians how the hell ain't they higher then this?
This group should be way higher on the list, they have some of the most amazing lyrics in rap.
Are you kidding me 115. they should be top 40
V 10 Comments
171
Tha Joker
Joker is a boss he should be way higher. He goes out and just straight up kills it. I'll never stop listening to the joker. Who ever made this obviously never heard him because he is top 10 all day
Duh the joker number 1 all second min hour day of the year that we live in!
This website is dumb there are so manny garbage rappers above and the joker is in the top 10 even ace hood should be up there
He's the smartest rapper alive
V 1 Comment
172
Aesop Rock
In all honesty Aesop Rock being this low is just sad. He is the greatest lyricist on the planet from any genre, has a pretty amazing flow (see None Shall Pass) and his beat selection (props mostly to Blockhead) is top notch. You know hip hop is in a sad state when someone like him is outside of the top 100 (along with Ali, Cage, Slug, Del and a tonne of other great rappers). Though I wouldn't be surprised with people reasoning on here, Nikki Minaj obviously deserving of such a high place on the list because of her number of twitter followers - since when has mainstream popularity ever even hinted at greatness? She's pop. Plain simple. I won't even bother getting started with some of the other just idiotic reasoning behind the other acts, but if you're looking for a good laugh make sure to check out some of the entries for Lil Wayne, Drake and 50 Cent (smart business man, what? He hires people to do the business for him. )

Lastly I just can't help but wonder if people actually ...more
Aesop not being in the top five is unbelievable! Its an insult to lyricism. He tears rappers heads off word for word. I mean sure Eminem is insanely popular (and a spectacular rapper) but he's never made anything nearly as astounding as No Regrets, Basic Cable and Mystery Fish. I actually think Aesop makes Shakespeare look illiterate. He's not just (in my opinion) the greatest rapper of all time he's one of the greatest poets to ever put pen to paper. A true inspiration for anyone who loves wordplay and storytelling.
How is Aes this low?! His rhymes and raps are insane. He is one of the smartest rappers, and he will reference everything. Best songs: Daylight, Big Bang. Other rappers on this list that are WAY too low: Slug, Del the Funkee Homosapien, Raekwon, Chuck D...
350? this is a disgrace
V 14 Comments
173
Diddy
This is the biggest disgrace of a list I've ever seen. Diddy, the richest rapper alive with hits like "I need a girl" "Missing you" "Ass on the floor" and "Coming home" plus his role in the bad boys? He should be pushing top ten like actually.
He is not top 50 at all things are too hot! He made madd money off one hit mans! But he probably is better tah 206 HA HA I wont give him my vote though!
I don't know the reason why if this not fake ranking, b/c P.Diddy should at least in the top 20 lists otherwise I decide this is a fake ranking
I think his an idiot
V 3 Comments
174
Missy Elliott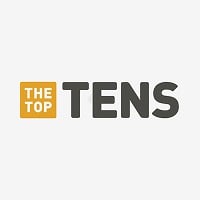 Melissa Arnette Elliott, is an American musician, hip hop recording artist, dancer and record producer.
She is the ultimate female mc in the game. No one can touch her crazy sick flow and I dear a female mc to try.
We Run This and Get your Freak On r definitely classics on my list
168? Best Female Rapper, only one that even gets close to her is Lauryn Hill, I mean look at Work It and Get your Freak On, yes she fell off but she is still one of the best. - chocodilesforlife
Missy Elliot and Ms. Lauryn Hill is the best female rappers ever
V 13 Comments
175
Jay Park
Jay Park is a rising star in the rap game. Now that he's gone solo, he has been able to showcase his talent and skill to rap and write his own rap lyrics. His 6'7 cover of Lil Wayne was one of the best raps he's ever done. His album Take A Deeper Look showcased his rap skills in Touch The Sky which has a jazz funk flow. His first full album New Breed showed his improved skills in a lot of his tracks. Enjoy the Show is straight up rap and it's really good. Level 1000 is another one which has simple beats but showcased his rap better. Clap is also a great rap song - a collaboration with TigerJK and Tasha.

Why do I think he's one of the best? I've followed his career since his debut and I can say confidently that I haven't seen or followed anyone who improved so much in rapping the way Jay Park did. His passion for music is what drives him to excel and is an inspiration to a lot of us.

He also released a free mix tape in English. William Hung is a track with straight up ...more
Jay Park's style of raps is always refreshing and interesting. He may not be the top in the industry but he's unique on his own. People need to check him out!
I followed this guy so closely since he debuted and till now I can't understand how he came so far despite everything and in a so short period of time. He keeps showing us the best sides he's got and he touches with his passion for music. He is like a bridge connecting two different cultures which enhances the variety in his music and colors. His raps spit the most interesting lines... So brilliant.
Guys jay park is the best, if u didn't listen to him, go now and listen, promise you will love him
V 28 Comments
176
Alireza JJ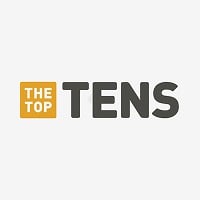 Alireza Jazayeri, better known by his stage name Alireza JJ, is an Iranian rapper, producer, and film director.
We love you alireza and zedbazi
Very very good voice and so lovely
He really understand art in rap
Best Persian rapper
V 49 Comments
177
Chief Keef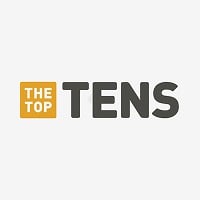 Keith Cozart, better known by his stage name Chief Keef, is an American rapper and record producer from Chicago, Illinois.
He the best man best rapper better then 2pac and all other rappers in all of humanity to ever exist
He is basically the hook man and that is it - roadrage
The lyrically WORST rapper of all time!
I love him. he hella good.
V 12 Comments
178
Lil Dicky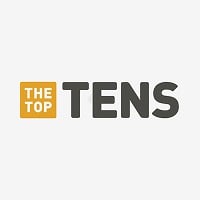 Very good. Lil Dicky is very comical, and that's what makes him different from the others. He can make it to top 10 very soon. Classic Male Pregame and Professional rapper are my favorites.
Lil dicky is great and the future of rap. With having the capability of dissing and and making you laugh and making you cry he is one of the best today and will only get better
This guy is one of the funniest rappers I've ever heard. Could become great if he made nor serious songs but I love him!
Lil Dicky is the best rapper of all time - venomouskillingmachine
V 6 Comments
179
Del tha Funkee Homosapien
For Del to be this far down the list is a joke. (But then again Slick Rick is somewhere in the 160's I think while drake is near the top so I'm not surprised). Del is EASILY one of the best MC's to ever do it he's just been criminally under exposed since he went indie and left the major labels in the 90's. As far as flow he is undeniably one of the best to do it. In fact I'll say he's the best to do it, and definitely on the same level as a Rakim or Eminem. But when it comes to the 'technical' part of putting bars together I'll give those two the slight nod. But nobody can ride a beat like del when he's feel in it.

Del's imagery is amazing and he's my favorite to listen to when he's on good production. Also founded one of the best rap groups to ever do it in Hieroglyphics. He and Hieroglyphics single-handedly defined a new West Coast underground sound that had not existed before them. They essentially created a new sub-genre within rap.

Del also has the best voice I've ...more
Hip Hop ain't dead. It's just burried alive, and Del is the reason for underground hip-hop to be living!
Del and mf doom are the best rappers around in my opinion. Del is the reason I even got into rap in the first place, after I heard "Clint Eastwood" and "Rock the House" on the gorillaz's first album. And his side project, Deltron 3030, is one of the coolest things I've ever heard, and I can't wait for Deltron Event II!
3030 is one of the best albums ever made.
V 10 Comments
180
Crooked I
From the group slaughter house. Has a hectic flow and amazing lyrics. Disagree, well listen to this song:

Take My City (feat. B. O. B, Crooked I) - DJ Drama
Crooked I is one of the greatest in the west now a days. Slaughterhouse is nasty, his solo carrear is nasty, and he's also the CEO of C.O.B... With great rappers like one-2, horseshoe gang, and iceman. Without crooked I we wouldn't have these great underground rappers too. Very underrated. Should be amoung the top 30
Once was a lyrically killing bulldog for Suge Knight's Death Row back in the hay days of the classic west coast label. As of now, he is apart of Shady Records' super hip hop group called Slaughterhouse. Basically, this dude has insane flow.
Best albums: Hood Star, DysFunktional Family Soundtrack, Planet C.O.B. , Hip Hop Weekly Mixtape Series (Free on Datpiff)
V 3 Comments
PSearch List
Recommended Lists
Related Lists

Best Persian Rappers of All Time

Most Overrated Rappers of All Time

Most Lyrical Rappers of All Time

Top 10 Most Inspirational Rappers of All Time

Top Ten Trap Rappers of All Time
List StatsUpdated 28 May 2017
392,000 votes
1,622 listings
10 years, 156 days old

Top Remixes (1764)

1. Eminem
2. Tupac
3. Notorious B.I.G.

ikkemads

1. Tupac
2. Eminem
3. Immortal Technique

InhaleDeep

1. Tupac
2. Eminem
3. Notorious B.I.G.

Revenant24
View All 1764
Posts
tupac4life
Top ten best rappers alive, the best by true lyrical critique and punchlines that you can feel
LyricalGenious
Tupac, Eminem, Biggie
visitor
Tupac is the best rapper of All time,there will not be another".
milla
Error Reporting
See a factual error in these listings? Report it
here
.