Top 10 Realest Rappers
The Top Ten
1
Tupac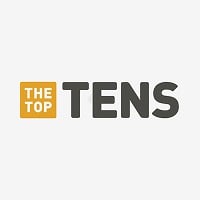 Tupac Amaru Shakur, also known as 2Pac, was an American rapper and actor born on June 16, 1971 in East Harlem, New York. Tupac sold over 75 million records worldwide and has been referred to in multiple major publications such as Rolling Stone as one of the greatest music artists of all time. 2Pac was ...read more.
Legend all biggie, 50 cent, snoop, ice cube too
True
True legend
Do I really have to say anything?! He is still the best and has been gone, but definitely not forgotten, for almost 14 years! He was a 'Bad Boy' in more ways than one! He was so much loved, like Elvis, that no one wants him to be gone! I sure wish he was here! But his music will live forever!
2
Eminem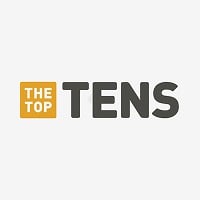 Eminem, born Marshall Bruce Mathers III, is an American rapper, actor and music producer born on October 17, 1972 in St. Joseph, Missouri. Eminem has sold over 300 million records making him the bestselling hip-hop artist of all time. In addition to his solo career, he is a member of D12 and (with Royce ...read more.
He always talks about his own real-life problem. Hard for some people to admit, but compared to most rappers, he is real in the sense that he doesn't exaggerate about "bitches" that he has and all the money that he makes even though he has more than most rappers. He always raps about what he wants and not what anyone wants him to. Also hard to argue with the fact that he's sold the most albums of any other rapper.
Smart move on his part too about not bragging about money because he's the original white rapper and people could've taken that the wrong way really fast
FIRE
The Best Rapper Ever
Deserve to be at no. 1
3
J. Cole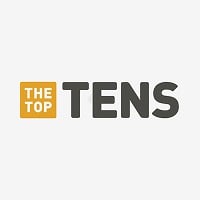 Jermaine Lamarr Cole, better known by his stage name J. Cole, is an American hip hop recording artist and record producer.
He does his stuff and raps about expierence and real problems in society
He doesn't rap about how much money he has or how many cars or how expensive his stuff are he raps pure facts.
J Cole has a point to prove and he's not shy about it. He is so, so personal and deep and shows such beautiful emotions in his songs which give you chills down your spine, I love it!. He comes better and better with each track. His lyrical play is as sharp as needlepoint. Its an art form! He addresses real life problems especially with black people and their struggles. He is the best rapper alive and he ain't tryin' to be be everything like some rappers nowadays.
One of the realest rappers out here.
4
Hopsin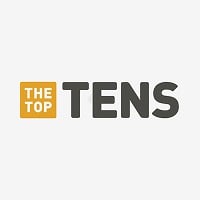 Marcus Jamal Hopson, better known by his stage name Hopsin, is an American rapper, record producer, director and actor from Los Angeles, California. Hopsin was born on July 18, 1985. His first album was called Emurge but he's best known for his album titled Raw.
Real of real
One of the realest rapper alive. He raps about the society and stuff that happens in daily life and he's fight against his record label.
Should be number 1. He's been getting a lot bigger for the last 3 years and he deserves to gain more attention. He is the realist rapper there is. He speaks his mind and calls out all the fake rappers. He acknowledges his mistakes, and the whole music industries mistakes. He changes lives through his lyrics. He spits raw.
Hopsin talks about heavy topics and gets deep with his lyrics, has crazy wordplays and isn't always talking about getting money, smoking weed, and having sex with billions of women. He stays humble and does his own thing.
5
NAS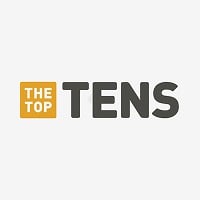 Nasir bin Olu Dara Jones, better known by his stage name Nas, is an American rapper and entrepreneur born on September 14, 1973 in New York City. His album, Illmatic, is considered to be one of the best rap albums of all time. He is also considered to be one of the best rappers of all time.
Nas & 2pac & Prodigy & Big are the realists to be honest
Very real
Nas is the realest, on his day he would destroy Pac and any other rapper. You can't get realer then NAS. Listen to his very first LP Illmatic which is probably the best LP ever all the way to his most recent album life is good. His lyrics have always stayed real even though the game is changing direction. HIP HOP IS DEAD
Nas>Pac
6
Kid Cudi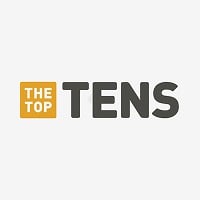 Scott Ramon Seguro Mescudi, better known by his stage name Kid Cudi, is an American recording artist and actor from Cleveland, Ohio.
He keeps it real, doesn't blow himself up above what he is
Realest rapper
One of the realist of all time should be at least top 10
Few rapper admit his emotions like this dude. Definitely needs a higher listing
7
Kendrick Lamar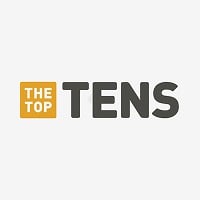 Kendrick Lamar Duckworth (born June 17, 1987) is an American rapper and songwriter. Raised in Compton, California, Lamar embarked on his musical career as a teenager under the stage name K-Dot, releasing a mixtape that garnered local attention and led to his signing with indie record label Top Dawg ...read more.
To Pimp A Butterfly is pretty real or I've been wrong about everything since I was born. - JoLeKosovo
Goat
He is hands down realist rapper of this generation. Him and J. Cole he deserves higher than 15 on the list.
He will forever be the best better than Eni men as rather than constantly writing about himself he write philosophies and writes about common problems and music isn't just about the beat but the stories the lyrics tell and if you really listen to his music you will understand why he's the best and always will be his lyrics are the best out there
8
Immortal Technique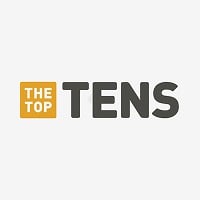 Felipe Andres Coronel, better known by the stage name Immortal Technique, is an American rapper and urban activist from Lima, Peru. He was born on February 19, 1978
Dance With The Devil goes hard. One on the realest rappers of all time, should be higher up on the list.
He addresses real issues all the time, the only reason he isn't mainstream is because he won't become a sellout puppet, he is the GOAT of underground rap, he could probably beat most mainstream rappers, except maybe Eminem and Tupac.
Should definitely be higher than Hop and Eminem. Hop is good where he is, But Tech should be way farther than Eminem.
This dude gets real about politics, social issues and just goes off blatantly about how he feels. He don't sugar coat. Plus he intelligent as hell, poverty of philosophy, dance with the devil, caught in a hustle, the martyr, the 3rd world, the 4th branch, any of his interviews. It goes on and on
9
DMX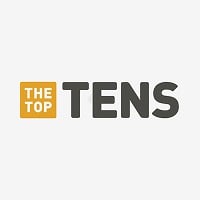 Earl Simmons, known professionally as DMX and Dark Man X, is an American rapper and actor. He was born on December 18, 1970.
He's the real G.O.A.T DMX FOR LIFE, His Word His Voice His Life His Messages EVERYTHING HE SAYS IS REAL, DOGZ FOR LIFE, RUF RYDERZZ
My opinion, should be #1 or 2 MAX. Maybe behind Nas. He lets it all out on the mic and his music is way more relatable. Pure emotion, raw passion, and true toughness that no other mc has. Drugs sorta messed him up but he uses all his struggles, anger, and experiences as inspiration for his music. His debut album was the greatest in my opinion. Only album that can give it competition is Nas' Illmatic. Definitely a true Hip Hop poet. Genius on the mic
EASY... dmx been through more than any other rapper and still keeps it real, he isn't a fake trying to act gangster, he's a gangster trying to stay true to god, as real as it gets, I'm SLIPPIN, I'm FALLIN, I can't GET UP!
After listnen to one of x's songs I want to mess someone up. this gets you pumped up man. my favorites-lord give me a sign, ruff ryders anthem, party up, shot down and many more - southie187
10
Biggie
How can your favorite songs be warning dead wrong and the 10 crack commandments, those are some of his mediocre songs, you gotta put like gimme the loot, grab my gun, everyday struggle and bleed as pretty much like everyone's favorite biggie songs
BROOKLYN this guy was ill. favorite songs-10 crack commandments, warning and dead wrong - southie187
How is this fat in the top 5 he talk trash when pax died never responded to disses lol
Biggie has had a vary hard life I mean he was literally selling drugs at the age of 12.
The Contenders
11
50 Cent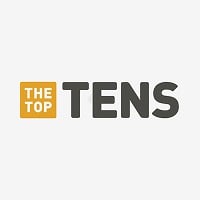 Curtis James Jackson III, better known by his stage name 50 Cent, is an American rapper, actor, entrepreneur, investor, record, film, and television producer.
I'm talkin bout his old stuff. the power of the dollar album was amazin. and get rich or die tryin was good 2. my favorites- lifes on the line, ghetto quoran, you ain't gangsta, peace god and the corner bodega - southie187
If you mean his older stuff, then he gets my vote
If you mean his newer stuff, he does not get my vote, even if his new stuff is still good. - AliciaMae
I love his old music. Now, he is a little too pop. But his old stuff like Power of the dollar, guess whose back, GRODT, and the massacre were all really good. His songs on all of those were unreal because he had an amazing flow to his songs which I don't think he has anymore.
Lyrically wack, and, for the last few years, just gains attention through talking trash about others. But nonetheless, he had great songs, his (workout)book formula 50 is great and inspiring, and you just can't doubt that he wasn't a real hustler!
12
Game
Game Is definitely one of the realest rappers alive, grew up in Compton with his dad being a nutty drug addict gang banging blood like the rest of his family, all he seen from birth was drug, guns, his parents going out to do drive by's, Was then put into a foster care at a young age to when he got older moved back in with his mother and attended Compton high school, when the majority of students were part crip and his fam was huge into the bloods. Watch his family and friends die after getting shot at, got a scholarship to college which then he lost due to drugs, got back into gang banging hard after that, selling drive by's etc to where he was home alone one night and shot 5 times.
He should be no.2 because he is the best and realest Rapper after Tupac he was is and will be the best rapper there is no One to replace him NO ONE 2PAC 4LIFE
He reminds me of girls beefing over Facebook and then reuniting, posting pics of their bff and all the white girls . Sorry, he ain't that bad lyrically, but too much attention seeking from his side. His raps would've been much shorter if he'd let out all the names he's dropping. He looks like a gangsta, but if he opens his mouth, he's just a little white teen girl with a 'obey' cap
Very real, his lyrics are not just about killing, they mean something. Hence he is now bigger than 50.
13
Chance the Rapper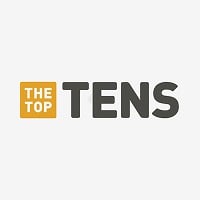 Chancelor Jonathan Bennett, known professionally as Chance the Rapper, is an American rapper, singer, songwriter, and record producer from the West Chatham neighborhood of Chicago, Illinois.
Why is he even here? - DaWyteNight
Everything chance puts out is goat
Realest rapper ever
14
Snoop Dogg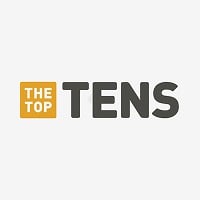 Cordozar Calvin Broadus Jr., (born, October 20, 1971) known professionally as Snoop Dogg, is an American rapper, actor, record producer, and television personality from Long Beach, California.
I don't even understand how in the world he is below lil Wayne on here should be at least in the top 10
How is he not no 2
I think 18 is to low for snoop. A true inspiration
You can't doubt his words. Word
15
Ice Cube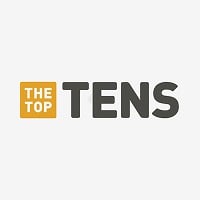 O'Shea Jackson, born June 15, 1969 in Baldwin Hills, CA, known by his stage name Ice Cube, is an American rapper, record producer, actor, and filmmaker. He began his career as a member of the hip-hop group C.I.A and later joined the seminal gangster rap group N.W.A. After leaving N.W.A in December 1989, ...read more.
I like ice cube
Sorry, but Cube was just a great actor. Eazy-E was the only gangsta in the group, Ice Cube never did the things he rapped about. He just put on a fabricated image because that's what he was told to do. - DaWyteNight
He's the grand wizard of gangsta rap and the westcoast war lord! He never switched to pop or mainstream music! He's still rocking Chucks & Dickies like back in the day.
Real Rappers don't wear skinny jeans nor they do pop music!
Real Hip Hop Ain't Dead!
Ice cube has gotta be higher he has always stayed true to himself,never changed and great story teller with some of the best messages
16
Lupe Fiasco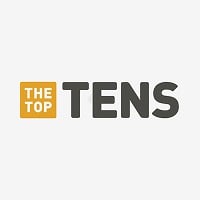 Wasalu Muhammad Jaco (born February 16, 1982), better known by his stage name Lupe Fiasco, is an American rapper, record producer, and entrepreneur. He rose to fame in 2006 following the success of his debut album, Lupe Fiasco's Food & Liquor. He also performs as the frontman of rock band Japanese Cartoon ...read more.
Doesn't need to talk about money drugs women or anything negative in his music. Always had a positive message that people need to hear. He should be higher on the list. People should give him more credit then he has.
Genuine artistry with his work. His content stems from such heart, dedication, and real-life issues. Doesn't rap about menial and materialistic. Using his platform to spread messages and education. Doesn't get credit because the general consensus isn't intelligent enough to understand his music.
Everything he says is real and about the real world. He is political and is not afraid to speak the truth. He raps about the struggles of the streets of Chicago and even raps about the crime struggles of America. His song Battle Scars is unbelievable and powerful than most rap songs about depression. In my opinion he is one of the top 3 most genuine artists ever. I don't understand how artists like Hopsin, J cole, and Lil Boozie got ahead of him
Should be in the top 15 for sure. Always speaks the truth about things that matter
17
Bizzle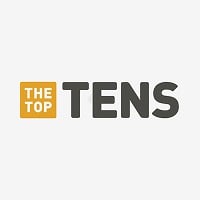 18
Mysonne
This dude spits facts and try to education the slang game. People need education
19
Tech N9ne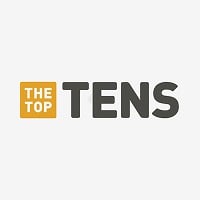 Aaron Dontez Yates, born November 8, 1971, better known by his stage name Tech N9ne, is an American rapper. In 1999, Yates and business partner Travis O'Guin founded the record label Strange Music. He has sold over two million albums and has had his music featured in film, television, and video games. ...read more.
Fastest rapper of all time. Realist too, unlike other at the top of the list.
Best of all time
He should be at #4
20
Z-ro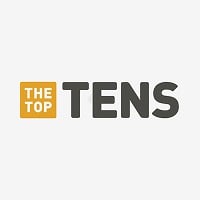 Joseph Wayne McVey IV, better known by his stage names Z-Ro and The Mo City Don, is an American rapper from Houston, Texas.
Z-ro should be number 1 on this list. He constantly calls out the music industry for being fake and how everybody selling their soul for fame. He talks on how he's been warned and had death threats but he don't give a f cause he's too real. Listen to the lyrics of devil in me.
Totally slept on rapper. Everybody in Texas knows him but you got people on this list voting for hopsin over z-ro? Jesus Christ.

Go ahead and try and find me one rap fan in Texas who can't sing along with Mo City Don. You won't be able to.

Any other rappers have real footage from prison in a video?
Z-Ro shouldn't even be double digits on this list, he should be around 5 or 6.
Z-ro should be much higher on this list...
21
KRS-One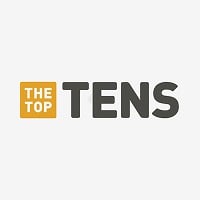 Lawrence "Kris" Parker, better known by his stage names KRS-One, and Teacha, is an American rapper and occasional producer from The Bronx, New York City, New York.
KRS-One one of the realest rappers of all time.
22
Lil Boosie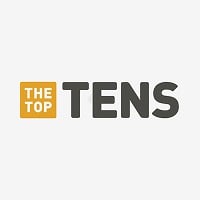 Torrence Hatch, born November 14, 1982, is an American rapper from Baton Rouge, Louisiana. He released his first independent album 'Youngest of the Camp' in 2000, followed by "For My Thugs" in 2002. He released two collaboration albums with Webbie, Ghetto Stories in 2003 and Gangsta Musik in 2004. In ...read more.
Boosie keep it real in ALL his songs and he's bout that life.
Lil boosie was almost charged for 5 murder cases, had two kids at a very young age, is in jail, how the hell is lil wayne in front
Every song by this artist expresses what he goes through and how he feels and he admits he's wrong and than give reasons of how his life was and why crap happens! Very real!
Lil Boosie does what he say's so how Eminem get in front off him...
23
Big L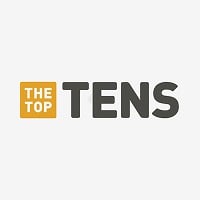 Lamont Coleman (May 30, 1974 – February 15, 1999), best known by his stage name Big L, was an American hip hop recording artist, born and raised in Harlem, New York City, New York. Coleman embarked on his career in rapping, with the hip hop trio, Three the Hard Way. His first notable appearance came ...read more.
Why is everybody talking about how he can spit and could destroy any rapper? That might be true, but this is about real, not about who spits the best. - DaWyteNight
I got a rep to make police sweat - awesomeguy101
Clever flow, mastered punchline rap, started his own label, could spit fast, didn't have beef with anyone in the industry, although his murder limited his rap career to only 7 years. He is still one of the most talented rappers of all time. In my opinion L in his prime could have ruined anyone on the mic.
Should really be number 1, lyrically tops Pac to me at least the way he broke down words was genius his rhymes were unheard of, the kid was truly ahead of his time
24
Jay-Z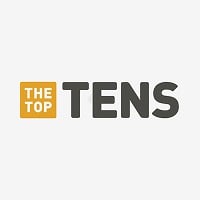 Shawn Corey Carter, known by his stage name JAY-Z, is an American rapper, record producer, entrepreneur and investor born on December 4, 1969 in Brooklyn, New York. He is best known for his albums Reasonable Doubt, The Blueprint, and The Black Album. He is considered to be one of the best rappers of ...read more.
One of the favorite puppets of the puppeteers...
He was real before you sold out. - Lasvegasxavier
one of the best most of his songs are good I like his old stuff better though. - southie187
#1 Guy. Why the hell is he here!?
25
Haystak
My favorite and I don't really like rap
Hard to believe but em and stak go toe to toe bar for bar line fur line period
26
NF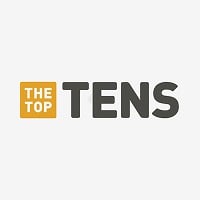 Nathan "Nate" John Feuerstein, whose stage name is NF, is an American Christian hip hop rapper, singer and musician from Gladwin, Michigan.
NF should at least be in the top five. First, he is always speaking his mind in his lyrics, he is talking about his thought and what is going on inside of his head. Now I know that a lot of other rappers do this, like Eminem, or Biggie. But the thing is, NF NEVER brags. He is always humble, and he never swears in his lyrics. He has saved many people (including myself) from bad thoughts. He is an amazing rapper and he really should be in the top 5.
First off... not a Christian Rapper... lol he's said it himself. Just because he doesn't swear.
Should be in top 20!
Should be in Top 10. He makes sentences turn into the realest rap.
Of course he should be in top 10
27
Phonte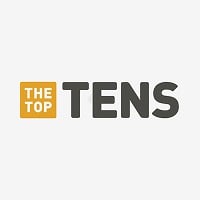 Phonte Lyshod Coleman, better known as Phonte, is an American rapper. He is known as one of the most technically gifted lyricists from the south, and is one third of the North Carolina hip hop trio Little Brother, as well as one-half of the duo The Foreign Exchange. In addition to his contributions ...read more.
28
Logic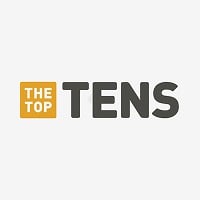 Born on January 22, 1990, in Gaithersburg, Maryland. Sir Robert Bryson Hall II, better known as Logic, is one of the most influential artists in the rap game today, with amazing lyricism and flow. Logic first gained major fame through making 2013's edition of the XXL Top-10 Freshmen List, and has easily ...read more.
Hasnt sold his soul for fame and money
This man is the best rapper if all time!
Logic is my favorite rapper. very real and I think he should be in a higher place than this
Logic obviously deserves a higher rank than some of the other rappers listed, not simply because of his story, but effectively raps somewhat like Eminem, real, no obsession over women or money. He sincerely loves the fans. Waiting for 5/5/17!
29
Meek Mill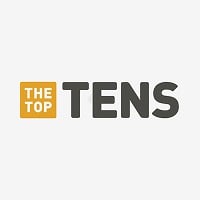 Robert Rihmeek Williams, better known by his stage name, Meek Mill, is an American hip hop recording artist.
Meek is one of the realist street rappers. When he raps I can actually visualize the picture he is creating with his lyrics.
Realist street rapper alive you funny you must ain't heard lil boosie albums ain't even close sorry
I love Meek's music.
The reallest street rapper alive.
30
Common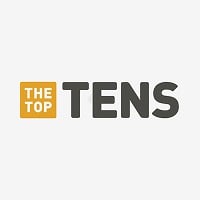 Lonnie Rashid Lynn, Jr., better known by his stage name Common, is an American hip hop recording artist, actor, film producer and poet from Chicago, Illinois.
I haven't listened to his music but I know beforehand some of his songs are related to racism (Like Water for Chocolate) which imply we need to treat each other the same. A very good logic and skill for a rapper. I don't know why he is even at 91. He should be even higher.
He has great and very soulful music.
Best Album: Like Water 4 Chocolate
31
Pimp C
Pimp c is one of the best rapper/producers he helped make music the way it is now by adding guitars, piano, trumpets, organs, etc. His music will always be remembered in the south. And don't forget bun B.
REST IN PEACE UNDERGROUND KING OF THE SOUTH!
You are FOOLS it goes like this Scar Face Pimp C, that crazy ass white boy M,Biggie,Tupac, 50 and DRAKE and WEzzY, G-ALI deal with get outta here with Joe Budden and, Big Pun studio punks ha



jay-Z is aight but you guys put punks on this list lamo retard as rappers
32
Scarface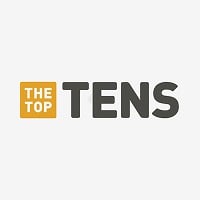 Brad Terrence Jordan, better known by his stage name Scarface, is an American rapper, music producer, and author.
part of the geto boys. a sick rapper. hardcore - southie187
Scarface hands down is the realest rapper out there, Tupac said it himself and so did Bean Seigal
ya buddy
One of the realest and also played a part in reinforcing my "moral fiber"! "Sick" wouldn't be a worthy description of his words/lyrics 2 myself thus we all have our opinions. He's just 100℅ MARVIN
33
Ace Hood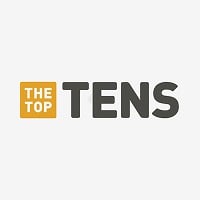 Antoine McColister, better known by his stage name Ace Hood, is an American rapper. He was born in Port St. Lucie, Florida and raised in Deerfield Beach, Florida.
He talks about the pain him and his mother went through the years and how he had to hustle to get the money for put food on the table for him and his mother!
He will be one of the greatest!
I don't see how he ain't top 10 yall boyz ain't listn to my man he preachin to yall
34 Scooby MiKE
35
Kanye West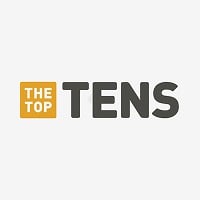 Kanye Omari West is an American rapper, songwriter, and fashion designer. He was born on June 8, 1977 in Atlanta, Georgia. After West's parents divorced, him and his single mother moved to Chicago, Illinois. At the age of 10, West temporarily moved to Nanjing, China, because his mother was teaching ...read more.
In fact, he was never real. Even when he was "good" he didn't write his own lyrics, so he's always been a fake and the stuff he was rapping wasn't even him. - DaWyteNight
He is one of the realest person out there nobody could replace him. If you want to hear about how things are in this life look up to him and you'll find it, uncover your eyes and look at the real world without a filter that what he does and that's the message he sends to the world.
He's not realest now, but his old songs, since College Dropout till the Graduation album, the songs are realest. - Whosme2011
I agree he ain't real anymore
36
Eazy E
He should also be in the top 10! This list is inaccurate! - codfan901
When you Talk about Realist your talking about Eazy E. Stayed true to the game and was a legend. Rip Eazy E 1963 - 1995
This guy actually rapped about real life problems unlike all these fake mumble rappers these days.
I can't cal him the greatest rapper because he never wrote his own lyrics, but I guess you can say he performed it well!
37
Dr. Dre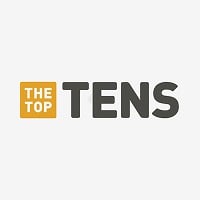 Andre Romelle Young, better known by his stage name Dr. Dre, is an American rapper, record producer, and entrepreneur born on February 18, 1965 in Compton, CA. He is the founder and current CEO of Aftermath Entertainment and Beats Electronics.
Now this makes no sense hows logic up there when logic is a nerd who mainly white people like and dr dre is at number 50 this mf should be at least top 10
Nah how the hell is he below kanye west
It's Dr Dre
He deserves to be in the top 10! Why is he misplaced right here!? - codfan901
38
T.I.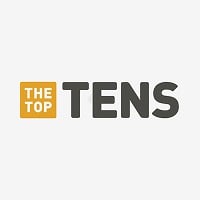 Clifford Joseph Harris, Jr., better known by his stage names T.I. and Tip, is an American hip hop recording artist and actor born on September 25, 1980 in Atlanta, GA.
Nah son y'all tripping
TI is one of the realest out there. He was hood and always will be despite becoming rich. He's the king of the south. Favorite rapper ever
Tip is one of the realest rappers out there. He raps about real things like close friends passing away and his life. He should be #3
T. I deserves more than this he is top 5 at least. Compared to the todays rappers he is the best/realest
39
Young Jeezy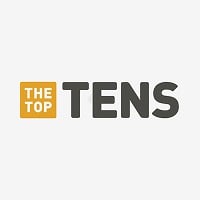 Young Jeezy is a hip hop artist from Atlanta, Georgia. He is most known for his album "Let's Get It: Thug Motivation 101", his loud, distinctive rap voice, his song "Put On", his longtime beef with rapper Gucci Mane, and for his tough talk and street lyrics.
Terrible rapper, but I guess he's real... - DaWyteNight
This should definitely be in the top 5. And why the hell is Lil Wayne even on this list? He's been famous since 14?
He wasn't in the top 5 this list is NOT legit whatsoever
Jeezy and boosie the realest
40
Joe Budden
Joe Budden is the greatest of all time. He combines elements from all rappers and people that had inspired him greatly. He has the passion and conviction of Tupac, the hardcore lyricism and imagery of Nas, and the punchlines and at times the talent of the Notorious Big. Unfortunately, Joe is like none of these he is his own rapper and has the ability to drop a gem on a track and make it look effortless. Some of his best works to date vary but if you ask me... His most passionate and lyrical song is "Pray for Me" in which he pulls a DMX and has a heart-to-heart with God. One of Joe's most lyrically punishing verses come from his diss track directed to Saigon called "Pain in His Life". Give Joe a listen, he is the greatest to ever do it and you don't hear that often especially from someone who has listened to so much rap over the years and I know a lot about the art.
The most versatile, complete, lyrical, and pasisonate rapper to every grace a microphone. If you like rappers from slaughterhouse or rappers with a ton of passion (think tupac), look no further than joe budden. I have listened to rap for years and I knwo everything about the art. Joe Budden is the best rapper of all time. No doubt. He's got more passion than tupac, more lyrical skill that Nas, more wordplay than Jay-Z, more shock value than Eminem (even though I hate em) and definitely makes it all work effortlessly. I've never been more right about saying that someone that nobody knows.. Is the Greatest Rapper of All time.
Why is he on this list?
ALWAYS SPEAKS THE TRUTH AND IS VERY EASY TO RELATE TO. GOT THAT DARK STYLE WITH A POSITIVE UPLIFT VIBE TO IT.
41
Joey Badass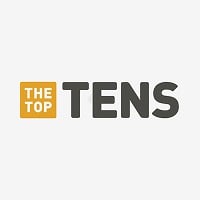 Jo-Vaughn Virginie Scott, better known by his stage name Joey Badass, is an American hip hop recording artist and actor.
Gonna be first someday
Now he is definitely slept on like seriously his songs are so lyrical and influential. I hope one day he gets the fame eminem gets because he truely deserves it
One of the best and only rappers in 2k17
He just came outa nowhere and has risen to popularity without even releasing an album. Talks real about spirituality, politics and etc. the whole beast coast needa be here.
42
Kevin Gates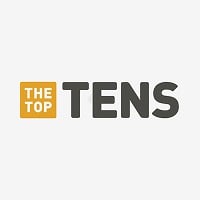 Kevin Jerome Gilyard, better known by his stage name Kevin Gates, is an American rapper, singer, and entrepreneur from Baton Rouge, Louisiana.
Kevin gates admits when he's unsure in any situation, he is the definition of real, never pretending to know if he really doesn't
The realist I've seen since Pac!
Dude juss real with everything he says and does. intelligent and lived that life, not phased by the "norm" either, all in all dude juss a real ass dude with good ass music
He's got no shame and does him at all times. If you can't feel the emotion, you don't understand what real is.
43
K-Rino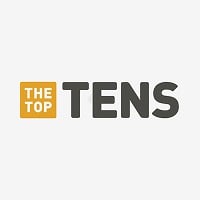 Eric Kaiser (born 9 September 1970), better known by his stage name K-Rino, is an American rapper and record producer from Houston, Texas. He is a pioneer of the Southern hip hop scene, and has been rapping since 1983. K-Rino's first release was the single "rocking It" with his group Real Chill in 1986, ...read more.
Just listen to "I'm Not" and you'll know. - DaWyteNight
44
Childish Gambino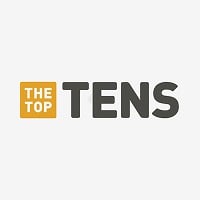 Donald McKinley Glover Jr. is an American actor, comedian, writer, director, rapper, singer, songwriter, producer and DJ. He performs music under the stage name Childish Gambino and as a DJ under the name mcDJ. ...read more.
He spits about the truth not like other rappers.
Real life all the time
45
The Notorious B.I.G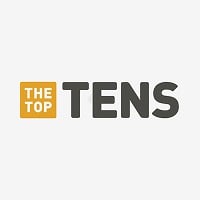 Christopher George Latore Wallace, born May 21, 1972, better known by his stage name The Notorious B.I.G (sometimes Biggie Smalls or just simply Biggie), is an American rapper from Brooklyn, New York. On March 9, 1997, he was murdered in a drive by shooting in Los Angeles, California at the age of only ...read more.
46
Machine Gun Kelly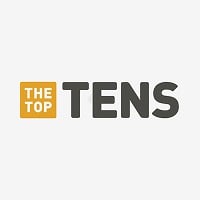 Colson Baker, better known by his stage names MGK and Machine Gun Kelly, is an American rapper and actor, from Cleveland, Ohio.
Music to draw you in and listen when he wants too get heard, awesome individual artist
44 doesn't suit Kelly's, 27 would be a better number. His ability to connect and relate to his audience (myself) was what got me through the hardest point of my life. Twice
MGK only talks about his past and he wants to change the world.

He's an inspiration to the kids who don't have anything.

MGK changed the world with some words.
Definitely a top 3 Real rapper. His movement and his lyrics are just amazing. The face that people like Kanye. And 2 Chaniz is ahead of him. Is just plain not Logical
47
Drake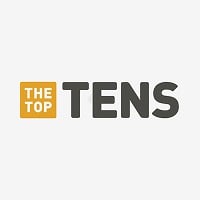 Aubrey Drake Graham, known professionally as Drake, is a Canadian rapper, singer, songwriter, record producer and actor, born on October 24, 1986 in Toronto, Canada. He started his career on Canadian reality show "Degrassi: The Next Generation".
Realest rapper right now in the game he is one of the games single leaders. Always making hits no misses he should be top 10
Drake the fake? Real? - DaWyteNight
I met drake once
Good rapper. Not real rapper.
48
South Park Mexican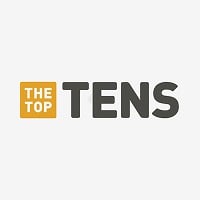 He's the best rapper! Why is Lil Wayne even on this list!
HE IS THE KING OF RAP! HIS LYRICS ARE LIKE.. And I'm black and this is the only rapper I listen to
Spm is the best rapper ever and I'm black
Viva la raza cabrones purros gallos soy el Mexican king
49
Lecrae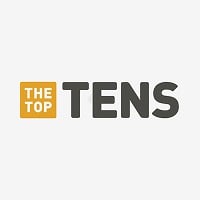 Lecrae Devaughn Moore, mononymously known as Lecrae, is an American Christian hip hop artist, songwriter, record producer and actor. He is also the co-founder of reach records.
This dude might be christian, but his story of sex, faith, money is what he talks about. His fatherless life and spawned a hunger to fill in that void. He didn't let his fame go to his head. He made a lot of mistakes and his life sucked. He tells it through his songs and his book(read it, it's great).
He should be at least in the top 20 because he is being real about his faith and isn't holding anything back.
50
Uncle Murda
only real hip hop fanz kno bout uncle murda. this cat got shot in the head and checked out the hospital 24 hours later wit the bullet still in his head then made a song bout it called " hard to kil" listen to it. - southie187
No competition. Nobody comes even close. Uncle Murda the hardest, the realest!
He actually lived his lyrics and diddent just portray the environment and other people actions
That's real
PSearch List