Top 10 Best Lyricists in Rock
The Top Ten
1
John Lennon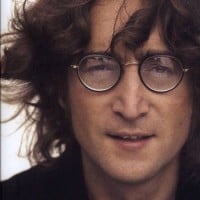 John Winston Ono Lennon, MBE (9 October 1940 - 8 December 1980) was an English singer and songwriter who rose to worldwide fame as a co-founder of the Beatles, the most commercially successful band in the history of popular music. He was assassinated by Mark David Chapman on December 8, 1980 at age 40. Lennon was characterised by the rebellious nature and acerbic wit in his music, writing and drawings,... read more
Brilliant is every way. Across the Universe is other worldly and is beyond words. Nowhere Man is an anthem for all of us who struggle at some point. His Christmas song has a poignancy and a proactive message that tops all others and Imagine is beyond brilliant in terms of it's effective way of capturing and identifying what drives people apart...religion and a fierce and childlike nationalistic pride.
John Lennon was the best at everything. He was an amazing lyricist and had more heart, soul, unflinching honesty and creativity than any other writer!
Inspired, other worldly, cutting edge poetry from this amazing man, never anything less.. He was the best! 1
2
Roger Waters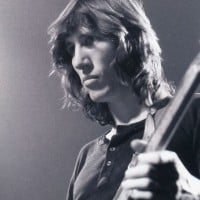 George Roger Waters is an English singer, songwriter, multi-instrumentalist, and composer. He is mostly known for being the secondary lead vocalist and bassist of Pink Floyd.
While Gilmour was the soul, Roger was the brain behind one the most magical bands ever.. Pink Floyd.
Makes you wonder that is it possible to convey so much with just a few words...

And if the cloud bursts, thunder in your ear
You shout and no one seems to hear.
And if the band you're in starts playing different tunes
I'll see you on the dark side of the moon. ---Brain Damage

How I wish, how I wish you were here.
We're just two lost souls
Swimming in a fish bowl,
Year after year,
Running over the same old ground.
What have we found?
The same old fears.
- Wish You were here

Bleating and babbling I fell on his neck with a scream.
Wave upon wave of demented avengers
March cheerfully out of obscurity into the dream. ----- Sheep
His lyrics like to deal with the hard topics, evident in some of his best work. Like, for example. Dark Side of The Moon. there, it deals with mortality, insanity, greed, and the fact that we can either waste our lives and leave a bad mark, or make a positive effect, no matter how small it may be.
3
Maynard James Keenan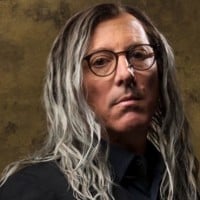 Maynard James Keenan, often referred to by his initials MJK, is an American musician, record producer, winemaker, and actor, best known as the vocalist for Grammy Award-winning progressive metal band Tool. He also is the singer of A Perfect Circle and Puscifer bands that vary in style.
I put Keenan right up there with Dylan. Completely different styles and it comes down to preference. As far as the hard rock/metal genre goes, he's at the top of the food chain. I love the variety of MJK's writing. His catalog hits all levels of human emotion as well as tackling traits and obstacles that keep us from growing. While I feel his best work is with Tool, his writing with APC and Puscifer is also strong. Tool is definitely an acquired taste that takes several listens to fully appreciate. Those who find the time and patience will be rewarded!
Lyrical genius. Never would have expected to have seen him at #1, and I think I'm more pleased with this list for that reason than any other list on the top tens. No wonder it takes 5 years to make their albums! It's music you can really connect with, and have fantastic meanings. He is also a magnificent singer as well. This list shows that it's maker at least knows what he/she is talking about.
4
Jerry Cantrell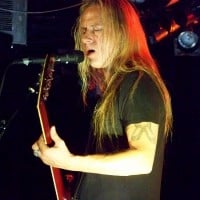 Jerry Fulton Cantrell Jr. is an American musician, singer-songwriter and guitarist best known as the founder, lead guitarist, co-lead vocalist and main songwriter of the rock band Alice in Chains.
One of the best songwriters and composers of ALL TIME, he is a music prodigy and a genius. His guitar riffs and songs are so unique and complex. Jerry deserves so much more recognition.
You my friend
I will defend
And if we change, well I
Love you anyway

I love alice in chains lyrics.. they're so emotional! I think I'm gonna cry...
"I live for you but I'm not alive... "
5
Bob Dylan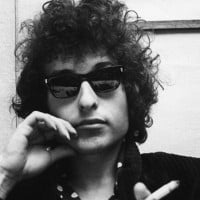 Bob Dylan is an American singer-songwriter, author, and artist who has been an influential figure in popular music and culture for more than five decades.
The most inspirational and metaphorical lyricist that has ever graced this earth.

Darkness at the break of noon
Shadows even the silver spoon
The hand made blade, the child's balloon
Eclipses both the sun and moon
To understand you know too soon
There's no sense in trying.

Come on.

Then morrison, cobain, Maynard, waters.
Bob Dylan at number 4? This is preposterous. Bob Dylan is the best lyricist of all time hands down and without question. He was more than the voice of the generation, he was one of the best poets of all time. If you could ask any of the 3 writers listed above him, they would all say Bob Dylan is the GOAT.
He is the best. Half of the songs that made some other bands famous were written by Bob Dylan he just wasn't a great singer.
6
Peter Lennodo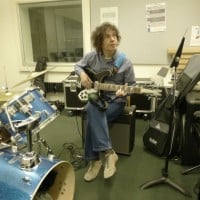 Peter Lennodo is a British musician. He is also a composer, songwriter and multi-instrumentalist. He is best known as the vocalist, lead guitarist and main songwriter of the rock band The Arcana.
Just pick any song at random...Rain Down Drifter, Lemon Freddy, If I Find Myself, Flying High...
The lyrics in any song by The Arcana are great.
7
Pete Townshend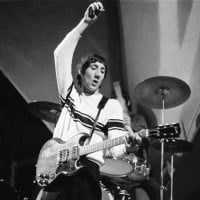 Peter Dennis Blandford "Pete" Townshend is an English musician, singer, songwriter, and multi-instrumentalist, best known as the lead guitarist and songwriter for the rock band The Who.
I love Pete Townshend's lyrics and how they weave through his music. I am happy to see him high on this list. Some other list had him way down or not at all! Probably should be one or two behind Dylan, although I think his music is more listenable than Dylan's. Paul Simon and Elvis Costello after them.
Pete is the best writer of his generation when tackling the issues of teenage angst.
Best lyricist...probably only behind Bob Dylan. Listen to his compositions like Behind Blue Eyes,We Won't Get Fooled Again,My Generation,etc;. Also he was the main guy with the idea of "rock operas" like Tommy and Quadrophenia
8
Kurt Cobain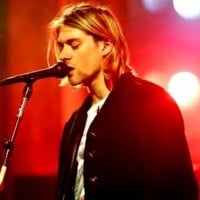 Kurt Cobain was born February 20, 1967, in Aberdeen, Washington. In 1987, he started the grunge band Nirvana, which became one of the most successful bands ever. He was a talented yet troubled grunge performer. Kurt Cobain became a rock legend in the 1990s with his band. He committed suicide at his ...read more.
Kurt should be at first. Some people find his lyrics non sense. But if listen him and try to under understand his words you will find that he is the best... And in his songs he takes out all his feelings...
9
James Hetfield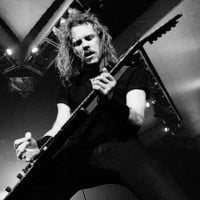 James Alan Hetfield was born on August 3, 1963. He is an American musician, singer and songwriter known for being the co-founder, lead vocalist, rhythm guitarist and main songwriter for the American heavy metal band Metallica.
He kicks any of the top ten writers' asses. Maynard is an acid tripped dumbass. Jerry is good but not that good. Bob Dylan is way overrated. Trent is just okay. Kurt was a little heroin junkie who couldn't make sense to save his life. (He proved it) Eddie Vedder couldn't even comprehend a rhyme or consecutive lines that aren't their own little sentences. John Lennon was good but way overrated considering it was just the acid talking, but his acid talks better than Maynard's.
His lyrics are a lot more complicated than people seem to notice. After the first 2 albums, metallica songs had very deep meanings. Although even lyrics to early songs like jump in the fire consist of fun yet complex lyrics
If you didn't vote for James, you better have never listened to Metallica.

If not look up a lyric video of One or The Unforgiven
10
Jim Morrison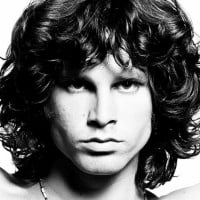 James Douglas "Jim" Morrison was an American singer, songwriter, and poet best remembered as the lead singer of the Doors.
Jim morrison should be 2nd after dylan. Possibly the most intelligent and poetic rockstar ever.
Break on through to the other side. Enough said.
The End, Celebration of the Lizard to name a few.
The Contenders
11
Layne Staley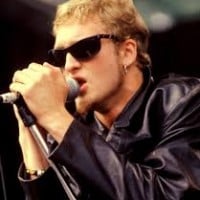 Layne Thomas Staley was an American musician who served as the lead singer and co-songwriter of the rock band Alice in Chains, which he founded with guitarist Jerry Cantrell in Seattle, Washington in 1987. Alice in Chains rose to international fame as part of the grunge movement of the early 1990s. In 2002, Staley was found dead in his home of a drug overdose.
Genius songwriter:
"Tears that soak a callous heart"

"I still love you, but, I still burn"

"If I can't be my own I'd feel better dead"

"My pain is self-chosen. At least so the prophet says"

"I'm a riddle so strong, you can't break me"

"I messed around as a little boy, I grew up, made the blade my new toy"
I'm pretty sure that Alice in Chains is the only band on here with 2 members in here (I mean, who else would you nominate? David Gilmour of Pink Floyd maybe? That's the only other one I would want on here at the top of my head) and both of them are in the top 10. Like I said with Cantrell, Layne (as well as everyone else in Alice in Chains) was a musical genius. RIP.
One of the most honest song writers of my generation. He bared his soul and then delivered it to us with the most beautiful melodies. The songs he wrote with Jerry Cantrell and his work on Mad Season is the best.
12
Paul Simon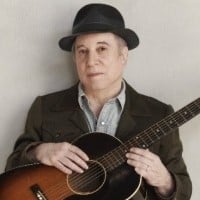 Paul Frederic Simon is an American musician, singer-songwriter and actor. Simon's fame, influence, and commercial success began as part of the duo Simon & Garfunkel, formed in 1964 with musical partner Art Garfunkel.
13
Tuomas Holopainen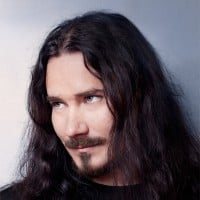 Tuomas Lauri Johannes Holopainen (born 25 December 1976) is a Finnish songwriter, multi-instrumentalist musician (but mainly keyboardist) and record producer, best known as the founder, leader, keyboardist and songwriter of symphonic metal band Nightwish. He also studied jazz and classical styles.
14
Bono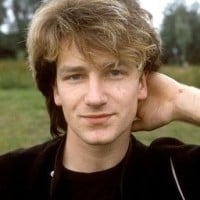 Paul David Hewson, known by his stage name Bono, is an Irish singer-songwriter, musician, venture capitalist, businessman, and philanthropist. His original nickname was Bono Vox which means "big voice".
15
Paul McCartney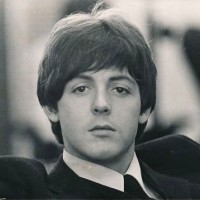 Sir James Paul McCartney (born 18 June 1942) is an English singer-songwriter, multi-instrumentalist, and composer. With John Lennon, George Harrison, and Ringo Starr, he gained worldwide fame with the rock band the Beatles, one of the most popular and influential groups in the history of pop and rock music.One of the most successful composers and performers of all time, he is known for his melodic approach to bass-playing, his versatile and wide tenor vocal range and his musical eclecticism, exploring styles ranging from pre-rock 'n' roll pop to classical and electronica. His songwriting partnership with John Lennon remains the most successful in history
Only 12? I mean he's worse lyricst than Lennon, but he was one of the first songwriters to write more mature songs like For No One, She's Leaving Home, Eleanor Rigby, Yesterday.
16
Amy Lee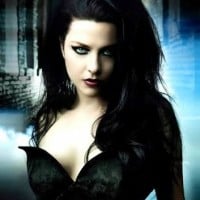 Amy Lynn Hartzler, known professionally as Amy Lee, is an American singer-songwriter, classically trained pianist and composer. She is also the lead singer to the Arkansas band Evanescence.
17
Mikael Akerfeldt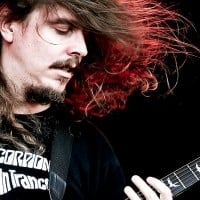 Lars Mikael Åkerfeldt is a Swedish musician, prominently known as the lead vocalist, guitarist, and primary songwriter of progressive death metal band Opeth, as well as being the former vocalist of death metal supergroup Bloodbath for three albums up until 2012. ...read more.
18
Michael Stipe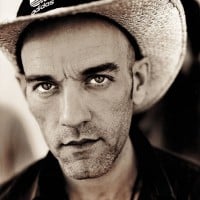 John Michael Stipe is an American singer, songwriter, film producer, music video director, and visual artist.
19
Axl Rose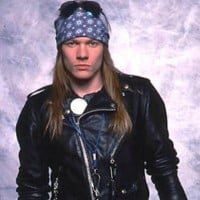 William Bruce Rose Jr., better known as 'Axl Rose', is an American singer born on February 6, 1962, in Lafayette, Indiana. He Is the founder and lead singer of the hard rock band Guns N' Roses. He is a celebrated but controversial figure in the world of rock.
Axl is one of the most underrated lyricists in rock. Coma, November Rain, You Could Be Mine and Civil War is some of his best work lyrically
How Axl isn't at least in the top three is beyond me. Definitely the most underrated lyricists of all time. Simply outstanding
20
Serj Tankian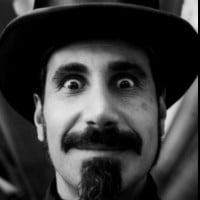 Serj Tankian is a Lebanese-born Armenian-American singer-songwriter, composer, multi-instrumentalist, record producer, poet, and political activist. He's best known for being the lead singer of the Armenian/American rock band System of a Down. After System of a Down's hiatus in 2006 he began to release solo material. Some of his solo songs include: The Sky is Over, Lie Lie Lie, Harakiri, Baby, Empty Walls, and more. His solo albums and EPS include: Elect The Dead (2007), Imperfect Harmonise (2010), Harakiri (2012), Jazz-iz Christ (2013), Fuktronic (2020), and Elasticity (2021) on top of that he has gone on to perform soundtracks for films in recent years.
Serj is a fantastic lyricist, catering to his audience. While my opinion was split between Serj and Maynard from Tool/APC, Maynard always gets excessive attention due to the fantasticity of his band. The depth of his lyrics would mean little if not for his bandmates (e.g., Danny Carey - what fantastic time signatures!). Besides, I have it from inside sources that Tool is and always has been Danny's band.

Meanwhile, Serj has left SOAD and proven himself great both behind and in front of the mic, writing and performing his album in its entirety.

My other favorites are:
- Layne Staley, who is a god and is above such lists...
- Mike Patton, who is a great vocalist if not a lyricist... same for Phil Anselmo (my personal favorite vocalist).

And who put Gene Hoglan on here? He's a drummer?!?!?
Expected to see him in the top ten!
21
Bernie Taupin
To have Bernie Taupin at 15 is total disrespect to one of the greatest lyricists of all time.
He should definitely be in the top 5, if not the top 3 lyricists of all time.
Has to be in the top 5.
Complex and innovative when most hits were written for three chords
22
Freddie Mercury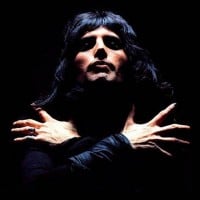 Freddie Mercury (born Farrokh Bulsara, 5th September 1946 - 24th November 1991) was a Zanzibari-born British singer of Indian descent, songwriter and record producer, known as the lead vocalist and songwriter of the British rock band Queen. He also became known for his flamboyant stage persona and four-octave vocal range. Before he became a singer he has been in 3 other bands (Ibex, Sour Milk Sea, and The Hectics). He died on November 24, 1991 from bronchopneumonia as a result from HIV/AIDS
He should definitely be higher, he did make one of the best songs in history and that is even stated.
23
Neil Peart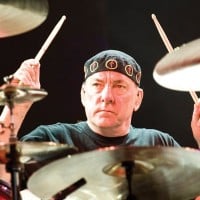 Neil Ellwood Peart, (September 12, 1952 - January 7, 2020) was a Canadian musician and writer best known as the drummer and primary lyricist of the rock band Rush. Peart received numerous awards for his musical performances, including an induction into the Modern Drummer Hall of Fame in 1983, making him the youngest person ever so honoured. His drumming was renowned for its technical proficiency,... read more
Thoughtful and explicit, Neil is able to tackle both philosophical and personal topics with beauty and precision. His writing was never tired or cliche. It is inspirational, descriptive and thought-provoking.
Listen to songs such as limelight, the pass and prime mover etc and the lyrics will blow your face inside out.
Heavily influenced by the Greeks and Shakespeare, but unique on his own as well...
24
Chester Bennington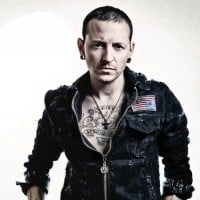 Chester Charles Bennington (March 20th, 1976 - July 20th, 2017) was an American musician, singer, songwriter and actor, best known for being the lead singer of Linkin Park. Before he was known for Linkin Park, Bennington was the lead singer of post-grunge act Grey Daze who was heavily inspired by Stone Temple Pilots they released two albums with Chester before his death. Wake Me and No Sun Today, a third album called Amends would be released in 2020 consisting of voice samples from Bennington. After Grey Daze dissolved, Bennington would join Linkin Parkin in 1999 formerly called Hybrid Theory, replacing former vocalist Mark Wakefield, who would go on to become Taproot's producer. Even with Bennington's ...read more.
His songs helped every other teenager..He gave everyone support.. No. 37 is very low for him.. He is at least better than Alex Turner, Kurt Cobain, and others even though I like them too.. All his songs have great meanings...
25
Alex Turner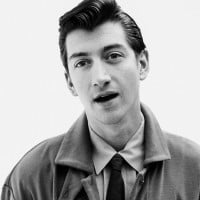 Alexander David "Alex" Turner is an English musician. He is the lead vocalist, guitarist, and principal songwriter of the English rock band Arctic Monkeys.
This man has made and continues to make some of the most profound and moving pieces of literature through his amazing storytelling capabilities in his music. He should be way higher
Don't get me wrong, I am a huge fan of some of the people listed above but Alex's lyrics are so creative and beautiful, how can you list him this low
He might be on 17, but unlike the others in the list he is contemporaneous. the album humbug is a lyrical masterpiece and he deserves a higher place in my opinion.
PSearch List