Top 10 Social Media Platforms with the Most Toxic User Base
The Top Ten
1
Twitter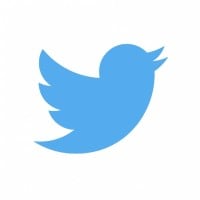 Twitter is an online news and social networking service where users post and interact with messages, also known as "tweets", restricted to 280 characters.
I used to have an account and I can confirm that it's toxic as hell and not a good place to be. you can get harassed for the stupidest things (one example is if you don't unfollow someone who's getting cancelled in time). many of the people there are overly obsessive to an unhealthy point over musicians/characters/bands/celebs, etc, there's an unsettling amount of Communists, and there's also whole communities of pedophiles, serial killer fans, and other messed up individuals. it's really just a massive cesspool of the biggest degenerates that you can find on the internet
I'll admit the app/site is okay. But the user base is so toxic, it's like someone new is getting cancelled everyday.
It supports communism, pedophilia, and even cancel culture. Need I say more?
It actively promotes communism and pedophilia.
2
Reddit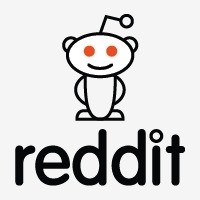 Reddit (stylized in all lowercase as reddit) is an American social news aggregation, content rating, and discussion website. Registered users (commonly referred to as "Redditors") submit content to the site such as links, text posts, images, and videos, which are then voted up or down by other members. Posts are organized by subject into user-created boards called "communities" or "subreddits". Submissions with more upvotes appear towards the top of their subreddit and, if they receive enough upvotes, ultimately on the site's front page. Reddit administrators moderate the communities. Moderation is also conducted by community-specific moderators, who are not Reddit employees.
I don't hate Reddit, but I can definitely say that it can be quite toxic.
3
4chan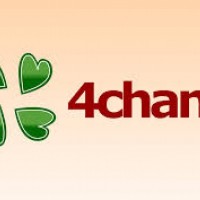 4chan is an anonymous English-language imageboard website. Launched by Christopher "moot" Poole in October 2003, the site hosts boards dedicated to a wide variety of topics, from anime and manga to video games, cooking, weapons, television, music, literature, history, fitness, politics, and sports, among others. Registration is not available and users typically post anonymously. As of 2022, 4chan receives more than 22 million unique monthly visitors, of which approximately half are from the United States.
4
TikTok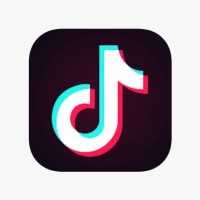 TikTok, known in China as Douyin, is a short-form video hosting service owned by Chinese company ByteDance. It hosts a variety of short-form user videos, from genres like pranks, stunts, tricks, jokes, dance, and entertainment with durations from 15 seconds to ten minutes.
It's always been terrible and embarrassing, but it gets progressively worse by every month. The autism challenge was bad enough, now there encouraging kids to steal toilets from their school's bathrooms. Only time can tell what the next idiotic, offensive and dangerous "challenge" these morons come up with.
Now being someone that likes TikTok I have to agree for obvious reasons, life risking challenges, TikTok has double-standards, and ruined what the app was trying to be.There are some funny TikTokers, but most to me aren't funny.
I'm autistic, and it's not a joke.
5
Facebook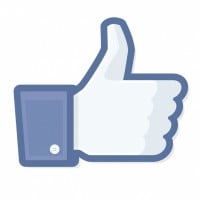 Facebook is a corporation and an online social networking service headquartered in Menlo Park, California, in the United States.
6
Tumblr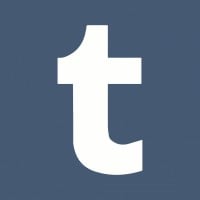 Tumblr is a microblogging and social networking website founded by David Karp in 2007, and owned by Oath Inc.
7
TheTopTens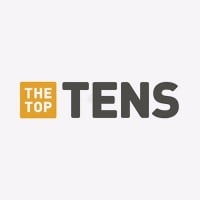 TheTopTens is a countdown-based website founded and created in 2005 which consists of user-generated content. Visitors can vote, comment, like other comments, and view user-created remixes. Registered users can use the additional features of the site - such as creating lists, remixes, posts, messaging, and following users to have content in the personal feed. It has over 200,000 lists as of 2022.
8 StoryFire
9
Snapchat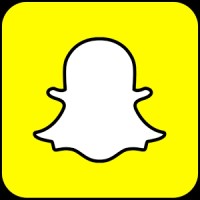 Snapchat is an American multimedia instant messaging app and service developed by Snap Inc., originally Snapchat Inc. One of the principal features of Snapchat is that pictures and messages are usually only available for a short time before they become inaccessible to their recipients. The app has evolved ...read more.
10 Instagram
The Contenders
11
YouTube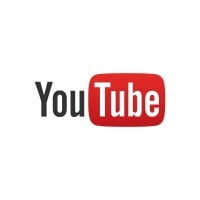 YouTube is a global video-sharing website headquartered in San Bruno, California, United States. The service was created by three former PayPal employees on February 14th, 2005. In November 2006, it was bought by Google for US$1.65 billion. YouTube is ranked among one of the most visited websites, placing in 2nd place - only topped by Google Search. As of 2022, the current CEO of YouTube is Susan Wojcicki.

The very first video on the website was "Me at the zoo", uploaded on April 23rd, 2005, uploaded by Jawed Karim. ...read more.
12 OnlyFans
13
Discord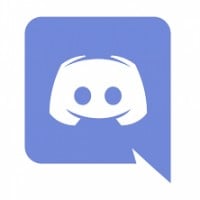 14
deviantART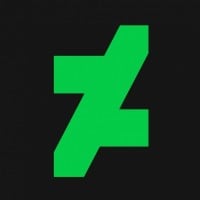 DeviantArt is an online artwork, videography and photography community. The website was launched on August 7, 2000, by Angelo Sotira, Scott Jarkoff, Matthew Stephens, and others.
BAdd New Item