Top 10 Cities in the Philippines
hatcher234
The Top Ten
1
Iloilo City
City of Love... Home of the sweetest Filipinos!... I can walk through its streets and wave my phone as no one would try to steal it... Talking with the Ilonggos is the sweetest thing. Most ilonggos are educated and rich! Now that it has an international airport, there's no stopping in growth and development!
The QUEEN CITY OF THE SOUTH, Premiere City of the Philippines and one of the most liveable and business friendly cities of the country today. Internationally known Cuisine, World Famous Landmarks and Festivals and now dubbed as city of firsts and pioneer city of the Philippines, this city will never run out of surprises. I Love ILOILO because I am an ILONGGO!
"City of Many Firsts".. "City of love".. The sweetest people on earth are the Ilonggos!

ILOILO CITY IS THE FIRST CITY OUTSIDE MANILA TO HAVE ESTABLISHED
AND ENJOYED MODERN CONVENIENCES
Electricity, telephone, telegraph, railway, ice plant, automobiles were all introduced in Iloilo in 1902.

ILOILO CITY BECAME A CITY THRICE:
One through a royal decree & two through a legal declaration.

ILOILO became a city through a royal decree:
By virtue of a royal decree of Maria Cristina,
Queen Regent of Spain in 1889

ILOILO became a city twice through a legal declaration:

By the virtue of Bacura Law ratifying the royal decree in 1890
By the virtue of Commonwealth Act No. 158 in 1937

To become or to be called a city, it is not enough that a settlement be established in fact a certain settlement must posses all the elements required to become a city. It is only through a decree, an ordinance or lawful declaration that a certain settlement is declared a city.

By Philippine history, no other city in the Philippines was legally ...more
V 754 Comments
2
Metro Cebu
I voted Cebu because it has a lot to offer, the most pickets crowd in the Philippines if you want to start any event or shows do it first in Cebu once mag " CLICK " it will be ok to the rest of the country. Cebu has a lot to offer international hotel brands are present in Cebu, big mall operators in Manila are also operating in Cebu by the coming years Cebu will be the Shopping Mecca is Southeast Asia the rivals of giant malls went underway. SRP will soon be the land mark address so to speak where the SM Seaside City is located the FLI projects are on going. Soon Cebu will have its BRT to ease traffic in the metropolis and to address the rapid developments. Cebu is blessed for having its rich culture, fun loving people, low crime rates etc. I happen to talk to a lot of people who visited for the very first time in Cebu all said they feel in love with Cebu City. It has a different Charisma, Cebus beauty radiates that they don't want to leave or keeping coming back. Last ...more
Queen City of the South has progressive economy and rich in people, culture, traditions, foods and histories! Someday it will be like "Land of the Rising Sun! " because of its rapid growth of economy and good governance! A small paradise that Jesus has given to us!
No one can ever beat this city because of its rapid development. I THINK this is the best city in this country, instead of its progress, it is the no. 1 tourist destination of the Philippines
"In Cebu, QUALITY Life Is Here! " The Top 10 "and Pinaka" Livable Cities in the Philippines:
1. CEBU CITY
2. Makati City
3. Quezon City
4. Puerto Princesa City
5. Tagaytay City
6. Davao City
7. Baguio City
8. Iloilo City
9. Bacolod City
10. Manila City
(Courtesy: Kapuso Mo, Jessica Soho)

And soon the SM Seaside City Cebu will be the Largest mall in the Philippines and 4th largest Worldwide.With all the beaches and the great singers of the Philippines. Cebu will grow and known to its economy and industry. Tourism is very important in Cebu. We have tourists like Koreans, Chinese, Americans and French People.The "QUEEN CITY OF THE SOUTH"
V 347 Comments
3
Davao City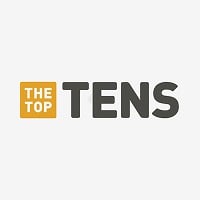 Davao City, officially the City of Davao, is a 1st class highly urbanized city in the island of Mindanao, Philippines.
Davao has a low crime rate about less than 1%. Current revenue statistics show Davao City to be the fifth-richest city in the Philippines in terms of local income and IRA - the only city outside greater Manila in the top five. The city government also maintains a 24-hour emergency response system patterned after the 9-1-1 system used in the United States. A curfew on minors is also observed in the city. All business establishments, in particular bars and discos, are mandated by a city ordinance to refrain from selling alcoholic drinks beyond 2:00 am. Also, motorcycle drivers with no helmets and motorists with defective lights are not allowed to enter or drive in the city. Regular checkpoints in key parts of Davao City and at the city boundaries are conducted 24 hours to ensure the strict implementation of traffic rules.
The use of fireworks and other similar pyrotechnics, as well as smoking, is strictly prohibited in most of the city. Even outdoors, if you are under a roof of any ...more
Davao is not as developed as Cebu or Manila. It doesn't have as many tall buildings nor as grandiose highway systems. But what makes Davao the best city is its collection of world-class social services and its offering of modern cosmopolitan living to all. For one, Davao TAP water is considered only second best to Switzerland's. Its 911 rescue system, the 3rd of such in the world, is free. Its traffic signalization program uses the same technology as the one in Los Angeles. Its environment is well taken care of, and a number of garden and forest resorts are must-see tourist attractions. Its people are peace-loving people, raking for the city the lowest recorded crime rates in the country. Its people are also law-abiding, making the city smoke-free for 10 years. Its culture traces back to the original tribes of the land and continues to thrive in modern times as showcased in extravagant festivities as the Kadayawan. It's also a stone throw away to Samal's pristine white sand beaches ...more
No doubt the best city in the philippines and still a young city with a lot of potential of becoming an economic power in the country. If not for mindanao issues this city should have been more progressive.
Yes I vote for Davao as one of the safest city in the Philippines. The crime rate is low.
Taxi drivers are well monitored by the local government. I noticed when I was in Davao and hired a taxi from Davao International Airport, one of the man handed me a paper to write on regarding the behaviour of the taxi driver and the fare he asked. Of course on that piece of paper, information where to send is included. It is really amazing. The taxi drivers could not charge as what they want.

Whereas when I was in Cebu City and hired a taxi to Cebu International Airport, I could not imagine the taxi driver asked me three hundred pesos. I didn't pay that much when I arrived. I was so frustrated but I have no other choice but to pay.

I noticed the streets in Davao City are clean.
I am hoping the local government maintains Davao City. I am really looking forward to my next visit on Sept 2014.
Yes the surrounding places of Davao City say not really safe but its up to the ...more
V 263 Comments
4
Batangas City
This is true. Even landed as finalist to the worlds mist liveable cities. The strong leadership and commitment to do right by their mayor put batangas city in the list and no question for being the Philippines Green City
One of the best LGU's 2011 in the country
a very safe place
many attractive places like beaches, mountains, and also the people are very attractive
so Eto Batangenio Disiplinado!
Industrialized and Very Competitive City. Disciplined citizens. The Philippines' Green City,
Classical city, religious, loving people...
V 4 Comments
5
Roxas City
Sea foods capital of the Philippines and now fast growing city in the visayas the next business of of visayas. Roxas City is very liveable city and accessible city

It increased its local revenues and not totally dependent to its internal revenue allotment anymore.
ROXAS CITY IS HALL OF FAMER IN THE RED ORCHID AWARD OF THE DEPARTMENT OF HEALTH, THE GREENEST AND CLEANEST CITY IN WESTERN VISAYAS. NOW ROXAS CITY IS THE NEXT BOOMING CITY IN TERMS OF ECONOMY AND TOURISM
Roxas City is a place with constant improvements.. It is enchanting in it's own way.. With nearby beach and nature's backdrop, you will always have this homey feeling.. But with nightlife bursting with too much energy..
V 88 Comments
6
Digos City
Yeah, I really love digos city
Especially to their natural way of living.
The emerging city in davao region...
One of the Progressive city in Davao Del Sur, and people are giving their time to farming and minimal industrial and retail activity
Digos city is truly a filipino spot for thos who one to find there happiness... People in digos are jokers, lovable and caring.. Digos is aa city that known as the city of lion, in other words.. Digosenion are warrior.. There not afraid of danger, they only afraid or fear in god...
V 2 Comments
7
Bacolod City
Bacolod is my humble home where you can find the Best Inasal in the World. The charming and sweet smiles of the people never fails to amaze any tourist and locals alike.

Bacolod City is a small city bustling with Bigtime Opportunities. The Economic Hub of Western Visayas, is home to the Country's Top Corporations. A mere provincial capital that can rival even it's Regional Capital in terms of Economic Growth.

Bacolod is a Cosmopolitan City and a Melting Pot of Cultures. Known to many as the Football Capital of the Philippines, Bacolod City boasts of Internationally Accredited Sporting Venues like the Pana-ad Football Stadium. Bacolod City hosted several International Friendlies already and is wowing crowd every time.

Voted as the #1 Best Place to Live in the Philippines by MoneySense Magazine, Bacolod City lives up to it's name as the Most Promising City of the Philippines. Even Tourism Advocate Carlos Celdran said that Bacolod City is the Philippines Best Kept ...more
Bacolod City is a rising city in the Visayas. Other major cities in the Philippines boast of being in the Top 10 Next Wave Cities list. Bacolod is not on that list. Why? Because it is ALREADY one huge step above that status. Bacolod is ALREADY a Center of Excellence in IT-BPM, a testament to its strength as a voice and non-voice outsourcing hub in the country. Consequently, job opportunities abound. They're hiring by the thousands, and that's a fact.

There's no debate about it, Bacolod is the capital of pastries, desserts and everything sweet. Its food culture is also legendary. Piaya, napoleones, half-moon cakes, cheesecakes, tarts, Chicken Inasal, backribs. You don't go anywhere else to taste these.

Bacolod is home to the world-famous MassKara Festival. Attending MassKara is one of the "Things to do in October" in the world by National Geographic.

While other cities appear impressive because of their homegrown jeepney-building industries, Bacolod ...more
The City Of Smiles! The Cleanest and Greenest Highly-Urbanized City of the Philippines Hall of Famer! Most Business Friendly City of the Philippines! Football City!... Home of the MASSKARA FESTIVAL and SUGAR BOWL OF THE Philippines!

Those are just some of the awards and titles this city has received for its 73 years of existence as a chartered city.

A model in public governance, public-private partnership and a hotbed of organic agriculture, eco-tourism and environmental revolution

A city tested by hard times like disasters, economic crisis and insurgency, but never fails to show everyone that hope still shines and resiliency prevails
The BEST PLACE TO LIVE in the PHILIPPINES.
Having an urban living the same time less pollution, less traffic jam and a clean and Green City.
One of the fastest growing city in this part of the country.

V 237 Comments
8
Paranaque City
The best place to buy condo as an investment.
The BEST PLACE TO LIVE in the Philippines.
Having an urban living the same time less pollution, less traffic jam and a clean and Green City.
One of the fastest growing city in this part of the country.
The Fashion Capital of the Philippines, The City of Lights - HARRYTOPHER
Because there is city of dreams and it's a peaceful place to live
V 7 Comments
9 Camalig City
10
Tacloban City
Tacloban is one of the fastest and emerging cities in the VisMin region as well as in the whole Philippines. there is still enough space for expansion especially in the mountainous part of the city which offers picturesque view of the city.
One of the most resilient and best cities out here in the country
TACLOBAN FOR me MADE A BOUNCE BACK after yolanda and a lot of new infras. and businesses. that's why I voted this city
Tacloban is one of the most scenic and picturesque cities in the Philippines. It is a charming, peaceful, and idyllic town, with all the conveniences and amenities of a modern city. There are a lot of good hotels, resorts, malls, and restaurants. There are also several good schools and universities within the city (including U.P. ). This city is ideal for families, retirees, and tourists.
V 53 Comments
The Contenders
11
Taguig City
THERE IS A VAST POTENTIAL FOR GROWTH & DEVELOPMENT IN TAGUIG.
THE NATIONAL & CITY GOVERNMENT, SHOULD HELP & GIVE INCENTIVES TO CONCERNED CITIZENS, PARTIES, FAMILIES, CORPORATIONS & THE LIKE, TO RAISE THE LAND ALSO THE ROADS, IN LOW LYING AREAS, TO REDUCE & EVENTUALLY CONTROL FLOODS & ITS UNDESIRABLE EFFECTS IN THE POPULATION, DAILY LIFE & BUSINESS VENTURES. DREDGING, CARE & MAINTENANCE OF TAGUIG RIVER & ITS TRIBUTARIES NEED BE DONE BEFORE THE RAINY SEASON STARTS. THERE SHOULD BE TRANSPARENCY, FREEDOM OF INFORMATION, SHOW OF ACCOUNTABILITY & BETTER GOVERNANCE. WIDENING OF ROADS & BETTER CITY PLANNING APPEARS IN ORDER.
This should be on top
The Philippines Premier City 2020

A global city (also called world city or sometimes alpha city or world center) is a city generally considered to be an important node in the global economic system.

No wonder, in every country, there can only be one called GLOBAL CITY and that is in the City of Taguig.
Taguig City's programs have been a great assistance to many of the citizens. While the Local Government pushes to improve the physical features of the city, they have provided much programs to help the citizens. They have eliminated the gap that separates people from being aided in their aspirations. Educational, health, employment assistance have been given closely and fairly as a chance for all. Good governance is a great factor in a city's improvement.
V 8 Comments
12
Makati City
Makati is the heart of metro manila it can be the New York of the Philippines because it acts like a cosmopolitian city of the Philippines unlike bangkok, makati it self is clean. And the best part is it is VERY wild in the night, before you sleep in makati look out your window!
Makati City is world-class in that it has a high concentration of talented, ambitious people coming from all over the world (as expatriates, knowledge workers, etc. ) Makati is the home to a large number of foreign embassies, and offices of multinational / global organizations. Makati also provides an unlimited range of cultural venues.
Proud to be a Makati citizen, a lot of benefits for the kids and old people. One of highest in terms of GDP per capita and one of the richest.
My opinion about Makati City is that it is like New York City because it is really popular in the Philippines and there are also many foreigners in this city that is why I vote for this city.
V 28 Comments
13
New Washington Aklan
The future yatch club capital of the Philippines

Hometown of jaime cardinal sin
14
Cagayan de Oro City
Dubbed locally as the "City of Golden Friendship" (Dakbayan sa Bulawanong Panaghigala-ay in Cebuano, as the phrase appears on the city's seal) for the camaraderie and hospitality that are inherent and traditional traits of its people.
Cagayan de Oro is considered as a melting pot in Mindanao. A growing metropolis to be classified as a first-class city. Cagayan de Oro serves as the regional center being the most populous highly-urbanized city in Northern Mindanao (Region noted for its accessibility, business growth and tourism attractions.
Cagayan de Oro is the "Melting Pot of Mindanao" because of its accessibility, business growth, attractions and most of its entire warm and hospitable people. It is also a business hub of Northern Mindanao region, considered as one of the most progressive and competitive cities in the country.
It was recorded to have reached the annual income of 1.345 billion pesos as of the fiscal year 2006. The city's economy is ...more
This city is in boom, in bloom and in blossom... Why? Because it has progressed tremendously as manifested through the building of infrastructures such 3 flyovers, 3 SM Savemores, Laguindingan International Airport, construction of skyscrapers ( Limketkai Hotel, Avida Tower and Paseo del Rio Residences). Unfortunately, the city was under attacked by the recent horrible typhoon Sendong which caused the city to suffer a sudden economic lag. But, in just a matter of one month, the city was able to regain its economic stability.
It is the gateway to the land of promise
Dubbed as one of the most competitive and progressive cities in the Philippines... It is considered as the melting pot of the northern part of mindanao considering its accessibility to different cities in mindanao... With its rich socio-cultural heritage, making Cagayan de oro city as one of the chief cities in the Philippines...
V 126 Comments
15
Puerto Princesa City
A city in the paradise... Were underground river belong, and also one of the 7 wonders nature in the world... A cleanest and greenest city!
Please vote!.. Thanks... One of their famous tourist place is th PUERTO PRINCESA UNDERGROUND RIVER... Yeah!
As a Canadian I have lived in and traveled a large part of the Philippines. When I arrived the first time in Puerto Princesa I decided in the first three hours I wanted to live there when I retire (early I hope)! Purchased a house in the excellent Camella subdivision. Amazing waters, history, nature, wildlife and the kindest locals I have ever had the honor to meet. Geologically it also has no earth quakes, volcanoes or typhoons except the very tip in Coron during the largest one a couple of years ago. I sits on a different tectonic plate then the rest of the Philippines. See You in a couple of weeks!
A beautiful city...only needs more investment to development it's high tourism potential capability
V 20 Comments
16
Legazpi City
I really love the longest boulevard outside manila.. LEGAZPI BOULEVARD!
The best city in Bicol region
Jogging is more fun here because this city offers the vibrant legazpi boulevard. If you're tired along the way, you can enjoy drinking buko juice that will quench your thirst. Come visit this city because this is the adventure city!
Also known as the Queen City of Southern Luzon.. And it also became the most competitive city in the Philippines..
V 141 Comments
17
Baguio City
Baguio City is a multicultural city because It has been a settlement for Americans, Japanese, Chinese and even the Natives of Cordillera. Baguio City is also a great city because it has the CRUISE-SHIP shaped MALL (SM Baguio), the Panagbenga (Flowerfestival; in which we make floats out of natural flowers), One of the Texas Instruments Factories, the Only Philippine Military Academy and We can also make our city look like New York because we have the ABANAO SQUARE, MALCOLM SQUARE, and very own Business street: Session Road.
Probably one of the most diverse cities in the country where both local and international cultures meet in harmony. Coffee lovers and party goers would love this place because hundreds of creative cafes are literally everywhere, and they have this unique alcohol mix called C2GIN which is surprisingly very very cheap. People are also very friendly in the place, I always experience strangers asking how I am doing when they get the chance to spring up a conversation. You'd love it here
Baguio is the center of everything... It is a bulk source of profit. Strong and competitive in terms of tourism, industrial exported products, beautiful views, hotels, and business cites. Rich in cultural activities, less case of accidents, people in Baguio City is hospitable, generous and kind. It was been a center of education. A center of mining industries, well known and socially involve in any issues.
A lot of improvement needed to be done though, If my city can be as strict as Davao City, as hospitable just like Iloilo City, As clean as Palawan City and as cold as Bukidnon then no wonder it will be number 1. I don't find it necessary to build tall buildings or have some structure built everywhere. Though my heart still belongs to Baguio City. I stayed in Makati City for 2 years and I loved it, Marikina City for almost a year and I feel safe. Go Baguio!
V 20 Comments
18 Tabaco City
19
Vigan City
No doubt.
It is one of the cleanest and greenest city in the Philippines and truly a child friendly city. No wonder this beautiful city is bowed by the tourists not only with its remarkable structures but also because of it's good people too.
Love the city, went to a private all boys high school back then on the late 50's. A US citizen come home (Sta. Catalina) every now & then & I am proud of the city as it progress. I applaud the city officials for keeping the city a nice place to live & visit.
It is a World Heritage Site in that it is one of the few Hispanic towns left in the Philippines, and is well known for its cobblestone streets, and a unique architecture that fuses Philippine and Oriental building designs and construction, with colonial European architecture.
V 6 Comments
20
Angeles City
City of angels. I like the way we celebrate 'Fiestang Kuliat' wherin its highlight of the celebration is through 'Tigtigan Terakan keng dalan' or the famous street party. We have our historical places preserved. We have this famous hot-air balloon festival. Most of the people of Angeles City are highly educated, competent, fashionable, confident and friendly. Angeles City has also produced famous celebrities, beauty queens and world class achievers. Some of them are the following:
Paeng Nepomuceno (Bowling)
Efren Bata Reyes (Billiards)
Allan Pineda aka Apl de Ap (Music)
Ed Pamintuan (World Mayor)
Dennis Rodman (Basketball)
Donald David Geisler (Taekwondo)
Baron Geisler (Showbiz)
Donita Rose (MTV Asia/Showbiz)
Jacklyn Jose (Showbiz)
Antonette and Tom Taus (Showbiz)
Melanie Marquez (Pageant)
Jennifer Lopez aka JLO (Hollywood, was born in Clark Air Base)
Vanessa Minillo (Hollywood)
Lea Salonga (Broadway)
Abigail Arenas (Pageant)
Carla ...more
Angeles city the best city in world
-The best City in Pampanga.
-Ranked 1st city in Central Luzon.
-Ranked 6th Nationwide.
Future seat of Government- Clark Green City
V 26 Comments
21
General Santos City
I'm from Quezon City but I have been living and working here in GenSan for a decade now, my son was born here. It is a rapidly progressing city in terms of economic activities and booming population, people from all over the country are attracted by its unique combination of urban life amenities with a rural flavor, exotic multi-cultural mix, it's adventurous history as a settlement and the visionary legacy of its founder and namesake Gen. Santos as seen in its well-planned zones, wide avenues and broad boulevards is testament to its potential as the future gateway of the south as the Philippines southernmost tip city.
The Tuna Capital of the Phils, in Asia, and soon to be the Tuna Capital of the World.
General Santos is just a small city but with great talents. Gensan is very livable with great things to offer. It has wide roads and less traffic. Great resorts and hotels. Healthy cuisines and local delicacies are diverse! Plus, the cost of living here is very cheap! Truly magnificent!
Home of the champs
V 66 Comments
22
Dumaguete City
Dumaguete City is the most livable city in the Philippines. Not only because it's cheap but because it's not over populated and no traffic anywhere unlike some of the big cities.
Dumaguete is surely gonna be one of the best cities in the Philippines in the next 10 years. It offers a lot of beautiful places and luxurious landmarks which would surely make you enjoy and have much fun. The city boasts enchanting views. But if you really want to enjoy, go to the Sidlakang Negros Village or go strolling in the boulevard. And after a tiring trip in the whole city, it's nice to relax in one of the beautiful hotels located within the city.
So what are you waiting for? Visit Dumaguete City, the City of Gentle People!
Dumaguete City is the best, so peaceful, so nice. You're contented to be here. So many malls, it's like a Little Manila.. Haha.. Dumaguete has many call center jobs here, There are so many Gasoline Station Put Up in the city. Hope You Could Visit.
Great university town, has the lowest poverty incidence among cities in the south... It is also very peaceful and business is quite good. Simply the best place in the Philippines. It's the place to be!
V 24 Comments
23
Marikina City
Marikina is noted as one of tourism and cultural hub of Metro Manila and one of the wealthiest local government units in the Philippines. Aside the traditional shoe and leather industry, many places in Marikina are now recognized for its eco-friendly points, balance of industry, people and nature. Among this, the residents satisfies the basic services and balance governance of the city. The city features typically many spacious parks, museums, tree-lined streets, bike-lanes, traffic signs, crossings, walkways, churches, antiquated houses and commercial establishments. Despite the latter, most of the city is classified as residential and industrial. The city also considered as one of the healthiest and livable cities within the Asia-Pacific, awarded Hall of Fame for its cleanest and greenest city, most awarded city in Metro Manila and most competitive city in the Philippines. The people of Marikina are amongst the most disciplined in the Philippines.
Marikina city is one of the richest city in the philippines.Marikenyos motto:disipline,excellence and good taste
Disciplined people. Clean and safe environment. Organized livelihood.
Cleanest city. Most disciplined people in the Philippines. Less Corruption. Friendly and approachable police officers.
V 12 Comments
24
Zamboanga City
Is you want to experience Spain IN Asia, then this is the place to go. It's nicknamed as "Asia's Latin City" because of Chavacano, a Spanish-derive dialect widely spoken in this City. It comprises 70% Spanish words and 30% local dialects. Spanish Architecture can be seen all over the city. It makes you feel as if your in another country. Viva Zamboanga!
One of the highly urbanized cities in Mindanao, the City of Flowers is the third largest city in terms of land area as well as being the sixth most populous city in the Philippines. Known for its unique creole Spanish known as Chavacano and its Hispanic influence, leading the city be named as Asia's Latin City. Despite being a City since 1936, the locals called the city center "pueblo" because of its significance during the American colonial period. The city has its many firsts- the first Catholic diocese in Mindanao, and in the pre-WWII period the center of all Mindanao. The city will soon rise from being lagging behind the the cities in Mindanao towards being one of the most prosperous cities in Mindanao.
ZAMBOANGA CITY is a highly urbanized city only in the region.
If you want to experience Latin in your life, come to Zamboanga and learn our very own dialect 'chavacano' 60% Latin words and 40% native words. The city has many infrastructures and buildings that are designed as Latin. Experience the only PINK BEACH in the country, the Sta Cruz. Island. See the modern musically gyrating fountain. Visit Paseo del Mar, R. T Lim Boulevard, Plaza del Pilar, Metropolitan Cathedral, Pasonanca Park, AND MANY MORE. Zamboanga has 3 universities, Ateneo de Zamboanga University, Universidad de Zamboanga and Western Mindanao State University. The city is also the Sardines Capitalof the Philippines. It has an International Airport and this city is very unique than any other. ADELANTE ZAMBOANGA!
Ciudad Latina de Asia! One of a kind! Most unique amongst Philippine cities.
V 37 Comments
25
Naga City
NAGA: THE QUEEN CITY OF BICOL

The happy place (an maogmang lugar)
The heart of Bicol
The Pilgrim City
The Royal City

1. First Normal school in Southeast Asia: University of Santa Isabel, 1869
2. First printing press in Southern Luzon: Libreria y Imprenta Mariana, 1892
3. The first city in Southern Luzon and the 3rd oldest in the Philippines, 1595
4. Oldest school in Southern Luzon: Holy Rosary Minor Seminary, 1793
5. The first University in Southern Luzon: University of Nueva Caceres
6. 3rd City in the Philippines to be granted a Royal title, 1595
7. First jesuit institution in Bicol, Ateneo de Naga
8. Biggest churchin Bicol: Naga Cathedral
9. The 3rd oldest Archdiocese in the Philippines
10. City with the biggest library in Bicol
11. City with the most number of museums
12. Etc
13. Etc
14. Etc
Bustling with economic activity while maintaining the provincial ambiance. Naga is a beautiful city rich in culture and heritage blending in the cosmopolitan lifestyle, making it a happy place indeed. Plus, it's the center of good governance, making it an example of how development and good practice in the government work side by side to bring progress.
No airport... No seaport... No white sand beaches... Only good people & good leaders makes this city one of the best in the Philippines!
Try to visit naga. A place where you can find a happy and peaceful living
V 49 Comments
26
Manila
Its nice in manila lots of things to do
I think manila to cause it is the main part of Philippines
27
Tagaytay City
Tagaytay is a very best place to live in due to it's geographical location. A cool and clean city with breathtaking scenery. A lot of Condominium is on the rise. Peace and order is good. There are lot of good and first class restaurant and hotel in the city. Going to Batangas, Laguna and Metro Manila is very easy due to it's road network and it's FREE because it's a freeway. ( No Paid Tollway )
Best climate and sceneries.
Not as congested as baguio plus near metro manila
Tagatay has a mild climate, good hospitals, and many good restaurants, hotels, and golf courses. It is only one hour away from an international airport and Manila. The roads and infrastructure in general are well maintained. You can be at large malls in Damarinas and St. Rosa within 30 minutes. The bad: Because it is a tourist destination traffic is bad on the weekends, but during the week it easy to get around. Housing and property are expensive, but less than 15-20 minutes away, lower on the hill, land and home prices are cheaper. It is great place to live.
Not much traffic during weekdays, good climate, ideal for retirees like myself
V 1 Comment
28
Lapu-Lapu City
Cebu City is the queen city of the south, but Lapu-lapu city is city of hero, because Lapu-lapu is the first hero in Philippines who came from this island
It is the only island city in the Philippines and so populous and great
Shangrila is a great place to stay. Affordable and yet worth it. Its one of the best hotels in cebu lapu-lapu. It is an asset of the philippines.
Thank for lapu lapu city I'm live in lapu lapu city is beautiful lapu lapu city more hotel and beaches
V 2 Comments
29
Las Piñas City
No Bamboo organ in the world except in Las Pinas and awarded cleanest city of the Philippines
Las Pinas Because it has the historical and beautiful Bamboo Organ
Las Pinas of course because of its bamboo organ and cleanliness!
It's the cleanest city on the phil
V 3 Comments
30 Mandaue City
31
Cavite City
A place to relax, and stroll down the city streets early in the morning before the sun comes up. Shop at the market place, or buy some fresh bread from the bakery. For major shopping, you have to go to Bacacor city, but it's a short ride by bus or car.
32
Municipality of Bayambang, Pangasinan - Philippines
HOME OF MALANGSI FISH-TIVAL
Bagged The Guinness Record for Longest Barbeque Grill Malangsi Fish. Also, Home of Philippine HIstorical Events for Bayambang before become the place of set of the 5th Republic.. The term Bayambang is came from the most common plants before in the said place called "Balambang". Come and Visit Bayambang and experience its wonderful cultures and generous people. ! ---> Art Christian Vargas Dimla
33 Laak
34
Butuan City
The new investment haven in the Philippines. Located at the Northeastern part of Mindanao, Butuan has many qualities to boost of. It may not be the usual tourist destination, but it is rich with untapped resources. Butuan should be on the top of the mind of any investor owing to its vast track of land conducive to any investment. With the advent of public-private partnership, it is the first city of Japan that was visited first by acedemicians from Toyo University of Japan for P exploration. With the confidence put in by the Japanese investors, surely other investors from other countries would follow suit. Literally and figuratively, one can find a true gold in Butuan City.
Things are moving up in Butuan City. Highways leading to the City (East and West) are now 4 lanes, city roads are getting concreted, rehabilitated, and drainage systems are worked on. Being a pilot project of various Japan-funded Ps expect Butuan City to be among the premiere cities in the Philippines.
Butuan City is a complete mix of everything from exotic... To rustic to modern and euphoric. There is a surge of energy as it will embark on huge Private Public Partnership (P) developments aimed at attracting investments mainly from Japan.
Robinson Place is building a mall now. SM just purchased a property for a mall too. Vista Land and Filinvest are building middle enclaves. There is an ongoing of a Golf / residential estates on the uptown part of the city. And recently Avida land of Ayala has expressed interest in the city.

Everybody is bullish about Butuan.
V 28 Comments
35
Lucena City
Restaurants in every corner, banks every where, oil mills scattered all over the city,..
The only 1st highly urbanized city in CALABARZON region... And the capital city of the QUEZON province... Belongs to the 25 most competitive cities of the Philippines.. According to the 2007 census, it has a population of 236, 390 people in 45, 902 households...
The largest southernmost city of Luzon
Gateway city of the south. Best place in Quezon and very livable too! Nightlife is also awesome
V 8 Comments
36
Metro Manila
It should be firts
Metro Manila is the total urban area that is composed of different cities and the surrounding urban fringe. The proper city Manila is only one of the big cities of this urban agglomeration. Metro Manila, or the 'National Capital Region' as they say in the Philippines.
Metro Manila is the business and cultural center of the Philippines and this is the face of our country as its capital, Manila develops- the whole country develops, too.
In what providence is valenzuela city?
V 10 Comments
37
Cabanatuan City
The Cabanatuan city is one of the fastest developing city in the Philippines, It has many branches of banks, Supermarket, Malls, Universities and school, infrastructure and etc. Take note that Cabanatuan is a small city but It can compete to other cities in region 3 or even outside of region 3, It can almost compete to Naga City. The people live here are so lucky because its one of the most happy, peace, alive and wealth city in the province of Nueva ecija or even though in the Philippines. All of the different businessman have been build their business here, were all satisfied, because they got what they want. It simply means that the city is really competitive, because its gives the very good services from banks, malls and supermarkets, universities and schools, hotels and restaurants and many others. I'm very proud to be Novo ecijano of Cabanatuan!
Cabanatuan City is a small city, but it is one of the progressive city in Region 3.
Cabanatuan City is already reached the qualification of a highly urbanized city (HUC). Seemingly, agriculture industry has a big contribution on this matter yet the city is evidently lack in tourist destination.
Largest city in Nueva Ecija, can almost compete to Naga City and Dagupan City. With two large malls in existence, an SM mall underway, numerous fast food chains, numerous bank branches and properly placed infrastructure - Cabanatuan deserves to be voted as a top livable city in our country
V 26 Comments
38
Santiago City
First city in the region 2
VIBRANT CITY OF SANTIAGO

-RICHEST CITY IN ISABELA
(LGI, IRA AND TOTAL INCOME)
-ONE OF THE FASTEST GROWING CITY IN NORTH LUZON
-INVESTMENT HUB OF THE NORTH
-COMMERCIAL AND INDUSTRIAL CENTER OF CAGAYAN VALLEY
A city standing on its own feet without any help from a province. This is Santiago City in the Philippines, an independent city thriving in economic progress. Queen City of the North.
Home of the Tallest Mural in the Philippines.
V 33 Comments
39
Quezon City
Most of government offices and Networks (channel 2, 5, 7, 9, 13...) found in the city of star specially around the elliptical road (QCMC, the Batasan Complex (for congress, Along East Avenue (Banko Sentral, Heart Center of the Philippines, S Complex, National Kidney Institute, Q.C. city Hall, National Census, LTO Main Office, LTFRB Office, LRA Office, Pag-Ibig Office). Entertainment (Eastwood Libis, Timog Avenue, U.P. techno Hub, Araneta Center Cubao, Q.Avenue). Forestry (La Mesa Dam Ecology Park in Fairview, ). SM Malls, Robinsons Mall, Ayala Mall, Landmark, Fisher Mall, Ali Mall, Gateway Mall, Ever Mall, Shopwise, Puregold and a lot more. Quezon City is a Package City.
Quezon City is the largest and richest city is NCR. It consists the greatest opportunities. I live here since 1982 and will probably to the rest of my life. No matter I used to traveling to anywhere in the Ph or to the rest of the world, Quezon City is always on top of my heart.
Born and bred in a city of class and elegance, even with corruption surrounding it.
With its wide public spaces, tree-lined avenues, and a soon-to-rise central business district, the future is bright for Quezon City. The sprawling UP Diliman campus is an ecological, cultural, artistic and intellectual oasis. I can live here.
V 13 Comments
40
Pasig City
Probably the best managed city in the whole country. Boasting 15 billion pesos budget savings as of 2019!
Small, rich and conservative! Frankly, the best city in the Philippines. I'd say the Houston or LA of the Philippines. Makati already has the NYC title.
Pasig City is one of the most underrated and greenest cities in Metro Manila. It's a good place to live here although it has low lying areas. But the city government is doing flood control projects. It also has lower crime rates compared to other cities in Metro.
Hey! Don't forgot Pasig, the third richest city in the Philippines..
V 13 Comments
41
Tuguegarao City
The next wave cities of the Philippines.
The capital of region 2 and by far, the most progressive to date
The richest city in region 2 and the regional capital of region 2 and capital of the cagayan hottest place in the philippines (too many shopping malls) Trafic in part of malls
University belt of region 2. Where you can find one of the most delicious noodles. Center of culture trade and commerce in region 2.. Friendly people.
V 16 Comments
42
Laoag City
Laoag city is still the best city ever, the cleanest compared to some of the cities in the Philippines I went. Streets plans are well organized. Nothing compares, you better visit laoag city and see it for your self
Laoag city for me is still the best city I travelled a lot of places already but nothing compares to this sparkling gem of ilocandia the sunshine city of laoag. It is clean and the plan of the streets are well organized. It has so much things to offer from beatiful places to visit and good food to taste and the hospitality is awesome. Speak for yourself visit Laoag City now!
Laoag city is the best city for me in the philippines
Cities in region 2 are better especially Cauayan. It's better than Santiago and Tuguegarao too. Cheap
V 12 Comments
43
Lipa City
Dubbed as the "little Rome" of the Philippines.

Lipa City is CALABARZON's 5th richest city with an income of over P850M. While the city experiences dramatic economic development, it still retains its agricultural heritage.

The city also serves as the religious center of the country as numerous churches, monasteries, convents and seminaries are located within the city.

The city also boasts modern educational and medical facilities accommodating not only the Lipeños but also the whole Southern Tagalog region.

The city was also recognized as an ICT hub twice.
There are many jobs for the people, has medical facilities, malls for entertainment, has a booming economy.
Lipa City is situated 1,025 ft above sea level between Mountains which make its temperature cooler than average Philippine temperature. Lipa is known to have religious and family oriented people.
Lipa City is the richest city in Batangas Province it is also rich in cultural heritage and the biggest malls in Batangas can be found in the City for ALL SEASON.
V 13 Comments
44
Calbayog City
Calbayog was then one of the most, known and awesomely visited famous City of the country because then of corrupt officials the City was over pass by many towns, municipalities, cities of the country. But! The City is now and again standing with progress and so much to offer. As of 2012 they're rising FOUR Malls! In just a Year. Recognized by its spectacular natural resources, as called to be the City of Waterfalls, City of Haven and Paradise, and many more. Just a piece of advice visit and explore for you to experience.
It is a beautiful, friendly and clean city. It is where I always visit for it has many attractive and relaxing sights. You will be amazed of this place for there happy and hospitable people living there. We can witness no crimes there for they are really kind and nice. You won't regret going there for this is the best province I've ever visited in my entire life.
It is one of the cleanliest cities in the Philippines. And in top 3 on the most largest cities in the Philippines in terms of land area
Great, friendly and hospitable people from the heart of samar... One of the best cities in Eastern visayas...
V 12 Comments
45
San Jose del Monte City
Balance urban and green planning. Most importantly with an average of 100meters above sea level, flood free city!
San Jose del Monte City awarded as the cleanest city and the richest city of Bulacan. The most promising city because its proximity to metro manila.
Flood free city, less pollution
Soon to be part of Metro Manila
V 16 Comments
46
City of San Fernando Pampanga
"has the best mayor in the Philippines and 4th in the world"
What about being the Christmas capital of the Philippines?
You can really say that San Fernando the most livable city in Philippines!
It is the capital of Pampanga and the regional center of Central Luzon (Region I). Well known for its giant lanterns and is popularly known as the "Christmas Capital of the Philippines." The annual Giant Lantern Festival is held every December.
V 2 Comments
47
Tagbilaran City
When I say tagbilaran, simplicity is the adjective in my mind. Sweet and loving people are just few characters of tagbilaranon. Being the 1st class city, it serves as the center of trade, commerce and industry, education,
Politics and culture in the whole province of Bohol.. It is also the lobby of the grand hospitality and tourism industry of the province. Popularly known as THE CITY OF PEACE AND FRIENDSHIP...

MAJOR DEVELOPMENTS:
GALLERIA LUISA MALL (UNDER CONSTRUCTION)
ROBINSONS PLACE TAGBILARAN (PROPOSED)
PURE GOLD TAGBILARAN (SOON)
Tagbilaran is everything you want your paradise to be. Just and it shall be handed unto you. You want sun, sand, sea, history, right smack in the middle of a city? All checked and available. You want safety, world-class hotels with service second to none and personnel speaking near perfect English? They're all in Tagbilaran You want a clean environment with none of the cacaphony of the city? Tagbilaran has pockets and pockets of those, but, if you want the nightlife, Tagbilaran has those delicious places too. You want or need more than you deserved? Then your go to place is Tagbilaran! Quality so fine and prices so low, it is almost a crime to take your vacation there!
Tagbilaran City is one of the best cities in the Philippines because it has a very low crime rate. The people are friendly and fiestas especially in the month of May is always a reason for Bohokanos living in other places and visitors to have a vacation in this city where shopping malls are just so accessible. Its very easy to work, study and transact business in Tagbilaran City because it is virtually traffic-free! Tagbilaran City is accessible to tourists as it has many ports and an airport. Life is easy and comfortable in Tagbilaran City!
I'm from cebu. , Tagbilaran City, is a highly urbanised city in the province of bohol. The city was very elegant and peaceful. All need you need is in the city. , the one of the most beautiful places in the Philippines. , Awarded by Asian Institute Management (AIM) by most competitive city in the Philippines and most cleanest city. I love the city and the whole province and peoples. , Tagbiran City is the BEST! :) try to come
V 16 Comments
48
San Fernando City, La Union
San Fernando City is the Provincial Capital of La Union and the Regional Center of the Ilocos Region. It is a fast-growing metropolis in the North with an active Trade and Commerce activities.
Center of regional transactions and health development, one of the fastest growing city in the Philippines.
One of the best city in region 1 and in the whole Philippines... Very clean and Very peaceful city!
San Fernando city is number one these people don't know what there thinking
V 3 Comments
49
Olongapo City
I lived here for a significant part of my life and I feel like I'm truly part of the city's vibrant culture. Of course, SBMA is also a heaven for recreational activities and amazing restaurants. - Kwaysar
Yes Olongapo is a great city, It has it's up and down but people are all doing their best to make this city proud and great - Cerverus
You can't find here the city where you wanted to be. it has the most beautiful yet historical and outstanding sceneries and tourist spot in the Philippines.
I will make olongapo city proud, because it is the city of music ( music capital of the Philippines)
V 20 Comments
50
Iligan City
Iligan city is considered to be the best investment site in Northern Mindanao along with Cagayan de Oro City. In terms of Tourist attractions, the city has a lot of potentials that were not totally explored by the visitors. The peace and order situation are one of the best. Come and visit Iligan!
The Industrial City of the South... The home of the Majestic Maria Christina Falls... The City of Water Falls---Many different Beautiful Water Falls, each with their own character---Truly a nice place for everyone to visit!
Know as The City of Majestic Waterfalls in Philippines.
Iligan City is highly urbanized yet it is so underrated compared with smaller cities, why?
V 13 Comments
PSearch List
Related Lists

Top 10 Philippine Rock Bands of All Time

Top 10 Best Actresses In the Philippines

Most Beautiful Actresses In the Philippines
Best Female Volleyball Players In the Philippines
List Stats
16,000 votes
170 listings
11 years, 321 days old

Top Remixes (71)

1. Davao City
2. Kalibo
3. Malay City
gopalawan

1. Davao City
2. Metro Cebu
3. Iloilo City
leonard06

1. Davao City
2. Makati City
3. Metro Cebu
marco080910
View All 71
Error Reporting
See a factual error in these listings? Report it
here
.