Taylor Henderson
Comments
Top
Popular
Newest
Taylor is the most incredible Australian artist I've ever seen! Even though he didn't win X factor he is going to be way more famous then the winner. He has topped the charts receiving gold in sales. His fan base grows by the day. He is a true musician and performer he can captivate a whole room with just him and his guitar. He is a true talent that the whole world is just yet to discover. He's already borrowed the hearts of everyone in Australia. HE IS THE BEST OF THE BEST! Deserves to be at number 1 on this chart just like he is on all the others!
Taylor is my idol. He's been such an inspiration to my music. I've taken up guitar and I use my vocals more often after hearing Taylor. He's all about his fans and loves what he does, the fame still overwhelms him and he has an amazing voice. I've heard him live more times then I can count and every time it's been amazing. He's a true inspiration, he's caring, loving, fun, and crazy talented. He deserves the fame and everything he's been given. He plays music with all his heart and places himself as the artist. It's truly amazing. Taylor, you're a hero.
Taylor has captured the musical imagination of so many so far with his effortless vocals, amazing guitar-playing abilities & cheeky attitude. The world stage is calling for him and he's been following his dreams to get there. I have no doubt he'll make his way into the hearts of millions (Borrowed or not)!
Taylor was by far my favourite contestant of the X-Factor 2013. He contributed an insane amount of talent to the show and always brought a smile and a fun-loving persona to the audience both live and at home. Taylor is such a talented person, and an idol to many viewers to the show. His album is absolute heaven, his voice is like magic and he definitely captures the soul and the heart of the song he's singing. if you haven't picked up this album yet, then I recommend you go buy it as soon as you can.
Taylor is a very talented young lad from Geelong. He is humble, humorous and lively. When he sings you can't help but float in your dream world where everything is beautiful. He sings from his heart with all his heart... That is why he is able to capture one's heart when listening to his songs. I wish he would write more of his own style of music. He covers songs by others beautifully as if his own... Even better than the original. Hope he will go far in the music industry.
Taylor is just amazing. I can't believe he's just number 16. You've got to be kidding me. He will be an international success, I swear. His single Borrow My Heart is absolutely fantastic! Even though he didn't win The X Factor Australia 2013, he will be a huge success, by his music. He came third in Australia's Got Talent and appeared on Prank Patrol on ABC3. He's such a genuinely nice and funny guy. I bet you all, in at least 6 months time, everyone around the world would've heard of the name, Taylor Henderson.
I love Taylor because his singing voice is one of a kind and sounds like an angel that fell from heaven and landed on earth. The songs that he sings are incredible with his vocals. He is a down to earth, funny guy who interacts with his fan in any way he can. He inspires me, and I'm sure many others, to sing and pursue their passions and dreams, even if you've been knocked down a few times.
Taylor has captured hearts all around Australia & overseas. He has a fantastic voice, charisma & looks gorgeous to boot! He can sing any song & make it his own. An acoustic boy at heart, he can sing with or without a guitar. A few to watch would be One Crowded Hour, Choir Girl, Wake Me Up, Horses, and of course Let Her Go, Blowers Daughter & his fabulous new single Borrow My Heart! GO TAYLOR!
Amazing vocalist & guitarist. Exudes warmth & has fans aged from 5 years to 95 years old due to his ability to touch people's souls regardless of their age. Also helps that he's gorgeous and funny. Check out Taylor Henderson's self titled album on I Tunes and you too will be sold on this young Australian shooting star.
The incredible voice of Taylor Henderson has captured our nation and beyond- His husky tones delivered with such ingenuity took his first album " Borrow My Heart " straight to number one on the Aria charts- He's a young talented singer song writer whose destined to go a long way!
Best X Factor contestant ever. You rarely see a combination of looks, personality, voice and instrumentalist any more, and this guy has it all! He draws you in with his talent first and then you notice his beautiful smile and humble appreciation for all his fans. I don't see how he won't become a global icon.
In my opinion Ronan should have let him dance more. Watch him " dancing like an idiot" on YouTube. Tay's got moves!
Taylor Henderson can interpret a song with heart and soul. He also plays a mean guitar. Just check his X-factor performances ~ a natural on stage, oozes charisma, engages the audience (view his Choir Girl and Wake Me Up renditions) is funny, humble and so kind to his growing fan base.
Taylor is a natural performer n talented singer n songwriter. He sings from the heart n that is why his dongs touch your heart. I love most of the covers he made better than the original. He is only 20 years old n has a long long way to go.
Taylor Henderson is amazing! He can belt out an avicii song then perform a smooth ballad. He is such a nice guy and is so funny! He's always happy to meet his fans and there is never a dull moment around him. He grew so much being on X factor, he got his guitar taken off him and at the start was a bit shy but it all soon came out. Go Taylor!
TAYLOR has inspired so many in so many different ways! His voice is incredible and he has such a humble and caring personality for the music industry! Taylor will go along way no matter what, with all his fans right beside him!
Still charting in the top 50 and going strong. A talented singer/songwriter/guitarist with a captivating voice that leaves you eager to hear more. Currently working on his second album, with a new single to be released any day now, this guy is certainly hard working and dedicated. Rapidly becoming one of Australia's biggest stars, Taylor Henderson is THE X Factor contestant to keep your eyes on!
He sings with such meaning and soul. When he sings you instantly fall in love! He has such a great passion for music and his guitar, it's beautiful. You're doing great Taylor. Keep it up!
Taylor is such an insperation to not just us crazy teens but people of all ages. Taylor is amazing and it has taken him a while to uplift his singing career but he did it. He may be a goof ball sometimes... Most of the time but we all love him this way. I personally don't know him but I'm sure he's a sensitive caring guy. He has charmed us all and his voice... WOW I could listen to it all day. GO TAYLOR WE LOVE YOU!
Taylor Henderson is Australia's newest #1 singer. Has taken the county by storm since being runner up on X Factor 2013. Has topped the Aria Charts with his debut single "Borrow my Heart" and debut album also topping the Aria Charts. Watch out world for his new album of originals!
Charisma, Charisma, charisma... He has it in bucketfuls. LOve this new artist, hope he puts out another album really soon!
Gracious and down to earth, Taylor has captivated us all with his lovely voice and guitar playing. He is the people's choice to succeed post X-Factor as is evidenced by how well he continues to do on the charts. His star has just begun to twinkle and will soon become as bright as the sun. Look out world... Taylor Henderson is going to shine!
His tone and his ability to feel the music he makes is amazing. Love his song writing skills and the fact that he is so gutsy as to get up and play with just his guitar in front of thousands. Very refreshing.
Without a doubt one of, if not THE greatest talent to come out of Australia, Taylors voice has a way of taking you to so many different places all at once, very few can do that, for the very first time in my life I have become so passionate about wanting to see an Australian act become successful worldwide (and I have no doubt that he will) and it will my last, for one simple reason... Australia has its shining star
Taylor is just truly amazing. He had made such a huge success in the music industry even though he did not win. Better yet, he can also play the guitar beautifully. This is his life x
Taylor inspires many people with his talent! I love the way he interacts with his fans and the way he always puts us first! His music is superb and it always gets me in the best mood. I can't wait for his music in the future because he is perfect!
Related Lists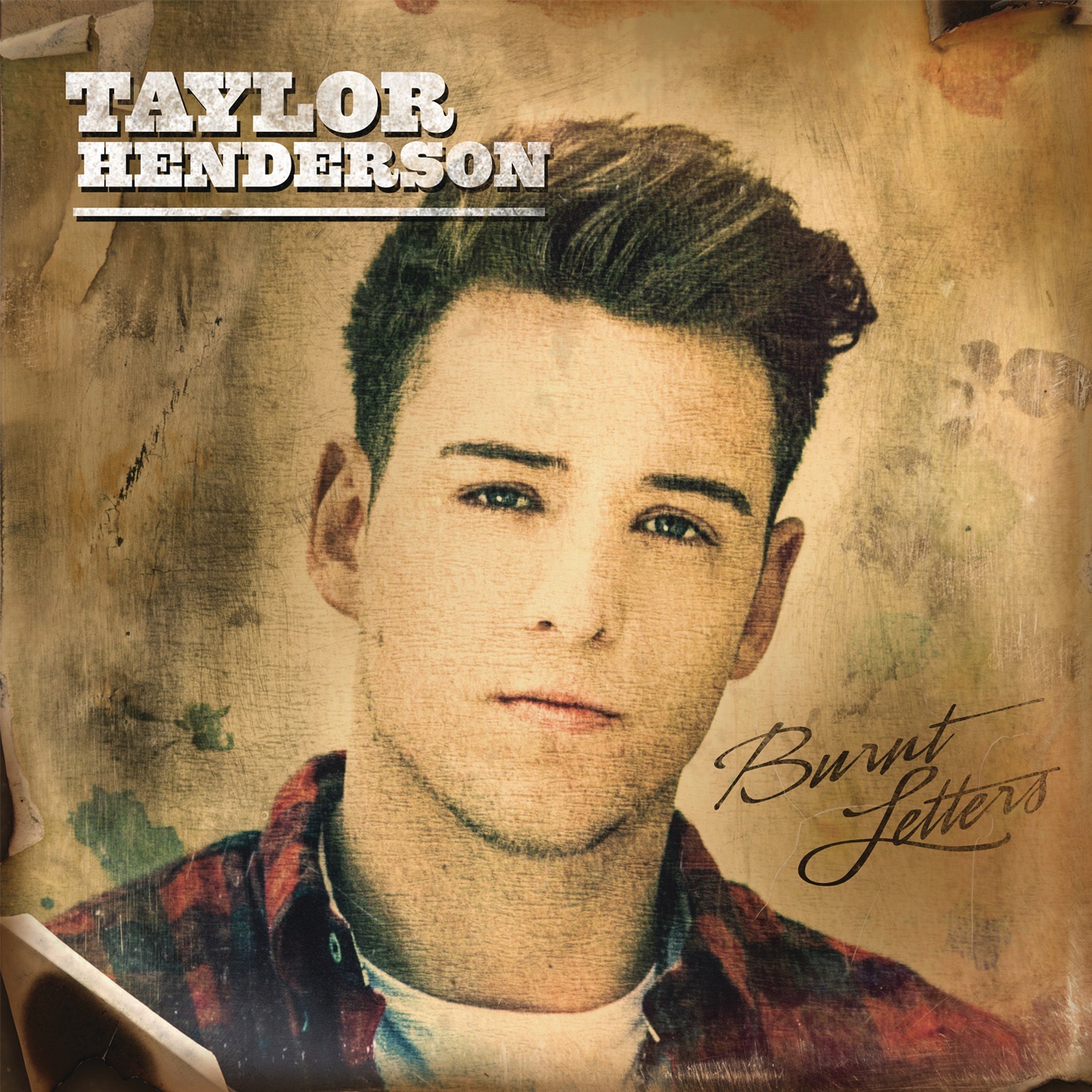 Best Taylor Henderson Songs