Top 10 Best Places to Visit in Seattle
Seattle (or also known as Emerald City) has a lot of attractions, plenty of natural features, and its empathized preference for coffee. Ranging from museums to landmarks and other places including the famous Space Needle, this list provides some recommended places if you're planning to visit Seattle.

The Top Ten

1 Space Needle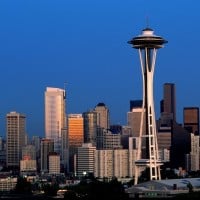 The Space Needle is an observation tower in Seattle, Washington. Completed in 1962 for the World's Fair, it stands 605 feet tall and offers panoramic views of the city and its surrounding areas.
When most people think of Seattle, either the Space Needle or the Pike Place Market springs up to mind. One of the most iconic landmarks in Seattle, and also an icon for having a futuristic design that represents the modern age. The rotating glass floors especially gives a thrilling overview of the city but it's definitely not for people who are afraid of heights. The observation deck gives a panoramic outlook of most of the city, which by far is the most remarkable feature of the tower.
2
Pike Place Market
Ah yes, the Pike Place Market is definitely the go-to-place for high quality and local farmer produce. It's not your typical market but it's one of the oldest running markets in the USA for over a century. Excluding farmer produce, there's a diverse collection of restaurants and shops - ranging from a wide range selection of crafts, records, to comic books. It's no wonder this place remains among one of the most popular places for tourists. Just be aware one of the downsides is that this place can get really really crowded - like sardines, especially on weekends. There's also a good chance you'll encounter street performers around the place. Fall is usually the best time to visit this place due to less waiting on line ups. One of the most popular attractions is the fish market where fishmongers throw fish instead of passing them as a tradition of the market. Asides from that, there's plenty of attractions to explore in the market as these details are only scratching the surface.
3
The Museum of Flight
If you happen to be an aviation enthusiast, you've hit yourself in a lucky ride. Just as the name states, this place features a wide collection of large-scale airplanes and jets - including vintage planes from World War II, the Concorde, the Lockheed SR-71 Blackbird, and the most of the Boeing plane models, but that's just the surface. It doesn't only contain aviation but also spacecrafts as well. The Museum of Flight not only contains collections and the histories behind it, but there's also a simulator which gives you the feel of how it's like to ride a plane. Not to mention, you can also have a chance to go inside one of the plane models. By far one of the most educational museums out there. Just be aware that it's a very large museum so if you're planning your stay, definitely spend several hours if you want to experience the best.
4
Chihuly Garden and Glass
Located just minutes away next to the Space Needle, this is another museum that features intricate designs of glass sculptures, or mostly known as studio glass, made by Dale Chihuly. There's lots to see here outdoors and indoors so even staying within an hour is 100% worth an experience. Not to mention there's also a demonstration describing the process of this kind of glass making. Overall, eye-candy is pretty much an understatement to describe most of these vibrant glass designs. If you have an eye of art, this should probably be your first place to go to in Seattle.
5
Seattle Great Wheel
Here is another iconic building from Seattle located just near the Seattle Aquarium and the Waterfront Park. Standing at a solid 53 meters, the Great Wheel grants you an opportunity to see some wide scenic views while in the ride. Though the price can be a downside but the experience is worth it. Not recommended for acrophobic people although a high recommendation for those who plan to visit Seattle.
Not really a comment on any particular item but my dad who has been to a lot of the US reckons Seattle is the best part. It's also where he and my mother met.
6
Fremont Troll
Stands by one of the iconic sculptures in Seattle. Built under the competition by the Fremont Arts Council, this sculpture was built in order to terrify surrounding homeless people from lolling around the area. While obviously there's not a lot to see around here in this place, the Fremont Troll remains a masterpiece hidden under the bridge. Definitely a cool little piece to see.
7
Museum of Pop Culture
The Museum of Pop Culture features a diverse collection of exhibits - ranging from pop/hip hop artists and rock bands (especially Nirvana and Hendrix), video games, iconic films, fantasy, a wide range of music genres, and pretty much anything for everyone from new to old, with a piece of history behind each artifact. Make sure you spend several hours to get the best experience, as this museum - much like the Museum of Flight, is huge. The architecture itself is also another fantastic feature of the building.
8
Discovery Park
Discovery Park has a lot of trails and greenery. Tell you what, this is one if not the best parks to visit in Seattle, especially for birdwatchers. Most of the surface is flat so it's suitable for beginner hikers. From coastal to forest overviews it's just a decent place to visit under the right weather conditions. Definitely recommend going through the loop trail and visiting the lighthouse heading on the westernmost.
9
Seattle Aquarium
It's not your standard aquarium, but it does stand out. This aquarium is known for having a lot of exhibits, and of course a wide selection of sea life, - including sea lions, otters, sharks, octopuses, and even including some exotic species. Just be aware the place is relatively small compared to other places included in this list, so do expect crowds. But overall it's very family-friendly.
10
Pacific Science Center
Here we have another museum revolving on science, but this museum seems to be more family-oriented. Suitable for all ages, this place is an opportunity to spark you or your children's enthusiasm in science. There's a lot of stuff which you can interact with. Notable features of the place include the IMAX theater, the planetarium, the butterfly place, and finally the laser show.
The Contenders
11 Washington State Ferries
12 Central Public Library
13
Westlake Park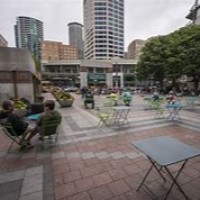 14
Westlake Mall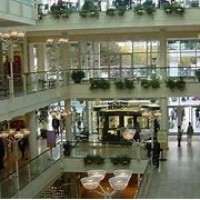 15 Kerry Park
16 T-Mobile Park
BAdd New Item