Top 10 Rides at Epcot
Epcot is one of the most well recognized parks at DisneyWorld in Orlando. It's home of the iconic Epcot Ball or the Giant Golf ball. It's unique that Epcot gives you a taste of different cultures around the world as well with various countries having a section like the UK, Canada, Japan, Mexico, China, and more. Oh, and there's the monorail to get a good view of everything from above. There's truly a lot Epcot has to offer.

Just a disclaimer this list is ONLY including rides. Shows will NOT be included.

The Top Ten

1 Guardians of the Galaxy: Cosmic Rewind

This ride literally just opened May 27 2022, and as far as I'm aware is the newest ride in Walt Disney World, and I have no doubt it'll become one of the fan favorites. I was lucky enough to get on a virtual queue for it but I have no doubt standby lines will be crazy for this thing. Let's just say if you thought Space Mountain was thrilling, this puts that to shame. It makes Space Mountain look like child's play. If you like thrill rides, this is one you gotta try. I'm not spoiling it too much but it's one of the most technologically advanced rides ever at Walt Disney World.

2 Test Track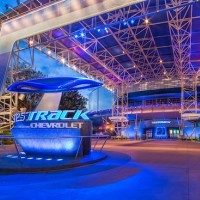 3
Soarin'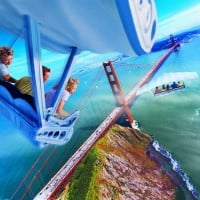 Soarin' is a pretty simple ride, but sometimes simple works and this is definitely the case here. You sit in a seat like a passenger jet then you are taken into the air as you travel through several of the world's most iconic places. It's a short ride but it's well worth it unless you're afraid of heights. Otherwise, get a fast pass and give this one a go.
Loved this ride as a kid
4
Remy's Ratatouille Adventure
This is a new ride to celebrate the 50th anniversary of Disney World. Located in the France section of Epcot in this ride, you're taken through several scenes from the movie like the running through the kitchen scene it's short but a fun one. At this point, lines can get pretty lengthy so I recommend doing it early or using a fast pass.
5
Spaceship Earth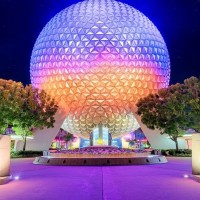 This isn't the best ride, but it's one everyone should experience at least once. You go through human history like a museum on wheels, then you get a glimpse at what the future could look like where you and your partner can create your own future based on answering a few simple questions this is all inside the iconic Epcot Ball. Lines typically move pretty fast too.
6
Living with the Land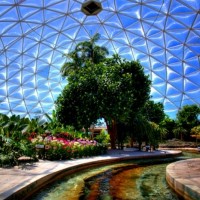 At first glance this ride would appear to suck. The first part is kinda boring but it's cool to see the greenhouses and the behind the scenes of where the food comes from. It's also all indoors so on a hot day this is a great way to sit back and relax.
7
Mission: SPACE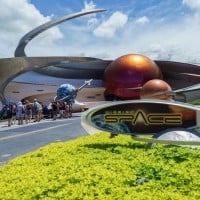 Mission: Space is a centrifugal motion simulator thrill ride at Epcot in Walt Disney World Resort in Orlando, Florida.
This ride is a simulation of what it's like to be an astronaut. You're assigned one of 4 roles each with various tasks you can pick the green or orange mission. The green one is kinda boring but the more family friendly version the orange one on the other hand is not for the weak stomachs and it's one of the toughest things to sit through. I have refused to go on it but I've heard plenty of horror stories about it. If they had a medium option it would be higher.
8
Frozen Ever After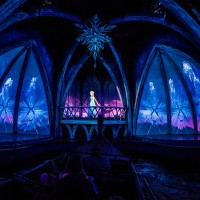 I feel like this ride would be more well liked if it wasn't surrounded by controversy. This replaces the Maelstrom ride which I didn't care that much for but the issue I have is it makes the Norway section the Frozen section now. At least Ratatouille's ride doesn't completely take over the France section. That's doing a ride in the world section right. This ride doesn't do that. I would've rather seen this ride in Magic Kingdom Fantasyland or Disney's Hollywood Studios. The ride itself isn't that bad it's got a great queue and animatronics. It's a lot like Pirates of the Caribbean. Getting wet is likely because there's a drop and a backwards part. I think for being a Frozen ride it's alright but it feels so out of place. It's the same problem I'm afraid Tianas Bayou Adventure will have
9
The Seas with Nemo & Friends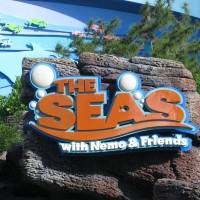 This ride takes you through scenes from the classic Finding Nemo. You'll see Nemo Dory and Marlin throughout the ride and even see a few other characters as well. It's great for kids and the aquarium at the end is a nice bonus. If lines are short why not? However this is one I'm not wasting a fast pass on and I'm not demanding to do it. If I don't get around to it oh well.
10
Gran Fiesta Tour Starring The Three Caballeros
This is a simple boat ride not much to really say about it. They've updated it slightly throughout the years but it's remained pretty much the same. It's been themed after the Three Caballeros for years however I think a Coco re-theme is much needed
The Contenders
11 Journey Into Imagination with Figment
BAdd New Item