Top 10 Best Tourist Destinations in India
There's no denying that India is a treasure trove of attractions and locales that never fail to mesmerize travelers from around the globe. From the majestic Himalayan peaks in the North to the beautiful backwaters in the South, and from the mystical temples in the East to the vibrant deserts in the West - there's just so much to see, so much to experience!

So, what are the places that make the top of your must-visit list in India? Are you a history buff awed by the Mughal architecture in Agra and Delhi? Or perhaps you're enchanted by the serene landscapes of Kerala and the exotic wildlife of Assam? The royal palaces of Rajasthan might be calling out to you, or the sun-soaked beaches of Goa could be tempting you with their siren's song.

This isn't about what travel agencies want to promote or which locations are the most popular on social media. It's about real people, like you, sharing their experiences and preferences. What places have sparked that sense of wonder in you, or where do you dream of visiting when you think of India?

The Top Ten

1 Kerala Kerala, also known as 'God's Own Country,' is famed for its picturesque backwaters, lush landscapes, and aromatic spice gardens. This southern state offers a tranquil retreat with its Ayurvedic resorts, serene beaches, and historical temples. Kerala's rich culture and heritage, displayed through Kathakali performances and Onam celebrations, add to its charm.

Simply because it suits the needs of every type of traveler. Historical places, hill stations, backwaters, exotic beaches, wildlife sanctuaries, boats, landscape, geographical location, 365 days a year greenery, awesome climate. I can go on and on.

Gods own country. Kerala is truly a paradise on earth. It has got all elements that a tourist will enjoy.

Named as one of the ten paradises of the world by National Geographic Traveler.

Peaceful and amazing Cuisine...

2 Goa Goa, famed for its sun-kissed beaches and vibrant nightlife, is a favorite hotspot for both domestic and international tourists. From water sports in Baga to the serene sands of Palolem, Goa's beaches cater to every kind of traveler. Moreover, its Portuguese-influenced architecture and cuisine provide a unique cultural experience.

The place where all the frustration is migration to relaxation...
Lovely place!

Nice to see every corner of Goa.

Goa my favorite...

3 Agra Agra, nestled on the banks of the Yamuna River, is home to the iconic Taj Mahal. This UNESCO World Heritage Site is a testament to undying love and Mughal architectural grandeur. Besides the Taj, Agra also hosts other historical sites like Agra Fort and Fatehpur Sikri.

4 Kanyakumari Kanyakumari, situated at India's southernmost tip, is renowned for its spectacular sunrises and sunsets. It's the confluence of the Arabian Sea, the Bay of Bengal, and the Indian Ocean. The iconic Vivekananda Rock Memorial and the colossal Thiruvalluvar statue are major attractions here.

5 Assam Assam, located in India's northeast, is a realm of natural beauty and diverse wildlife. Known for its sprawling tea gardens, Assam is the place where the robust and flavourful Assam tea originates. It's also home to Kaziranga National Park, a UNESCO World Heritage Site, which houses the world's largest population of the one-horned rhinoceros.

The unexplored and most authentic scenic beauty along with historical monuments which is completely different from other Indian states, various flora & fauna again not found in other parts of India, the one horn rihno, various local birds, the jatinga bird sanctuary, the shakteepeeth Kamakhya.. World's largest river the Brahmaputra.. Assam is a mini India and whole state is a cosmopolitan one with more than 200 ethnic groups along with their vast culture, festivals etc etc.. You can find both India and the whole south east asia in this part of the country.

Its diverse culture and ethnic cuisines will mesmerize you. Its greenery is greener than any other place. There is so much to explore which are still unknown to the outside world.

A place rich in culture, not to mention the natural beauty full of greenery, the famous Maa Kamakhya's temple, the one-horned Rhino nowhere to be found in any part of the world and so more to explore.

When it comes to natural beauty, no other place can match the class of Assam. From the world's largest river island Majuli to the world's smallest river island Umananda.. everything you will get here!

6 Jaipur Jaipur, the 'Pink City,' forms a part of India's famous Golden Triangle tourist circuit. Its palaces and forts, including the Amber Fort and Hawa Mahal, exhibit Rajasthan's royal past. The city's bustling bazaars offer an array of traditional handicrafts and jewelry, showcasing the vibrant Rajasthani culture.

It is a very beautiful city in the world.

This is a beautiful city, with an electic mix of culture, modern life and handicrafts!

A historical place

It's a pink city.

7 Mysore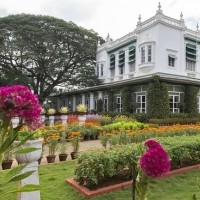 Mysore, the cultural hub of Karnataka, is known for its royal heritage. The magnificent Mysore Palace, with its intricate architecture and grandeur, draws tourists from across the globe. Mysore's rich tradition of silk production and its famous sweet, Mysore Pak, are also worth exploring.
No. 1 cleaned and coolest city of India
Very unique small and pollution free city and mysore palace is best
8 Delhi Delhi, the national capital, is a blend of history and modernity. Its rich history is evident in monuments like the Qutub Minar, Red Fort, and Humayun's Tomb. At the same time, its bustling markets, lip-smacking street food, and contemporary architecture reflect the city's vibrant and cosmopolitan character.
9
Ooty
Ooty, situated in the Nilgiri hills, is fondly known as the 'Queen of Hill Stations.' Its rolling hills, sprawling tea plantations, and the historic Nilgiri Mountain Railway offer a perfect mountain getaway. The serene Ooty Lake and the beautifully manicured Botanical Gardens are must-visits for nature enthusiasts.
This is fantastic. Outstanding. Mind blowing. Place ever in the world
No words to tell about ooty a very good place in all over the world
Queen of hills
10
Darjeeling
Darjeeling, nestled in the Himalayan foothills, is known as the 'Queen of the Hills.' It's globally renowned for its exquisite Darjeeling tea. The breathtaking view of the sunrise over the Kanchenjunga from Tiger Hill, and the heritage Darjeeling Himalayan Railway, also known as the Toy Train, are unforgettable experiences.
If anybody want to go in paradise then he should must go in Darjeeling specially Tiger hill.
Beautiful place to enjoy
A very soulful place!
The Contenders
11
Hyderabad
Hyderabad, the City of Nizams, blends rich history and booming tech culture. Its iconic Charminar, grandiose Golconda Fort, and the serene Hussain Sagar Lake are key attractions. The city's unique cuisine, especially the Hyderabadi biryani, offers a gastronomic delight to visitors.
All wes best place
12
Chennai
Chennai, a coastal city in South India, is steeped in Dravidian history and culture. The city's Marina Beach, Kapaleeshwarar Temple, and Fort St. George are notable attractions. Chennai is also known as the gateway to South India, with its well-preserved traditions and classical Carnatic music.
Chennai is the best city to enjoy the traditions and cultures of India and to get a sneak peak on the country's developing factors.
Marina beach the second largest beach in the world located here
13 North Sentinel Island North Sentinel Island, part of the Andaman and Nicobar Islands, is home to the Sentinelese tribe, considered one of the world's most isolated populations. Due to the tribe's hostile approach towards outsiders, and in an effort to protect their culture and wellbeing, the Indian government has prohibited visitors from approaching the island.
14
Bangalore
Bangalore, or Bengaluru, is India's IT hub, also known as the 'Silicon Valley of India.' It's famed for its pleasant climate, verdant parks like Lal Bagh and Cubbon Park, and bustling shopping districts. The city's thriving pub culture has earned it the tag of 'Pub Capital of India.'
One of the finest city in India and most importantly a famous IT hub of MNC's.
15
G. B. Road, New Delhi
G. B. Road in New Delhi, although not a traditional tourist destination, is a bustling area known for its large wholesale markets. The area provides an insight into the bustle of daily life in a major city. However, it's worth noting that this area might not be suitable for all visitors due to its reputation as a red-light district.
Its to good place
16
Mumbai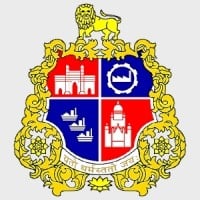 Mumbai, the financial capital of India, is a vibrant metropolis that never sleeps. The iconic Gateway of India, the scenic Marine Drive, and the star-studded Bollywood industry are synonymous with Mumbai. The city's fast-paced life, coupled with its diverse cuisine, fashion, and nightlife, make it a unique urban experience.
Mumbai is a best tourism
Largest city in India
17 Chandigarh Chandigarh, India's first planned city post-independence, is known for its clean and green surroundings. It's the joint capital of Punjab and Haryana. The city's Rock Garden, a creative marvel of waste material art, and the beautifully laid-out Sukhna Lake are popular attractions. Its urban design and architecture are accredited to Swiss-French architect Le Corbusier.
18
Kolkata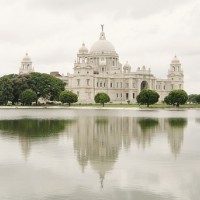 Kolkata, formerly known as Calcutta, is the cultural capital of India. It's known for its intellectual and artistic heritage. The city's iconic Howrah Bridge, Indian Museum, and the stately Victoria Memorial offer glimpses into its historical significance. Kolkata's literature, cinema, and rasgulla sweet are other aspects of its rich cultural identity.
19 Kashmir Kashmir, often referred to as 'Paradise on Earth,' is a realm of pristine beauty. The stunning Dal Lake with its unique houseboats, the vibrant tulip gardens in Srinagar, and the breathtaking vistas of Gulmarg and Pahalgam make it a heaven for nature lovers. However, the region's political unrest might require careful planning for a visit.
20
Mangalore
Mangalore, a port city on the Arabian Sea, is known for its clean beaches and diverse culture. The city's Kadri Manjunatha Temple, Mangaladevi Temple, and Tannirbhavi Beach are major attractions. The influence of multiple cultures, including Tulu, Konkani, Kannada, and Beary, can be seen in the local cuisine and traditions.
Mangalore is a good tourist place in Karnataka.
21
Dehradun
Dehradun, the capital city of Uttarakhand, is a gateway to the popular hill stations of Mussoorie and Nainital. Set against the backdrop of the Doon Valley and Himalayan ranges, Dehradun is famed for its scenic beauty, prestigious boarding schools, and significant institutions like the Indian Military Academy and Forest Research Institute.
Amazing city... Scenic beauty is mind blowing... People are also very humble and helpful... I am not from this city.. I am from Mumbai.. But I love this city... Truly amzaing
22
Udaipur
Udaipur, known as the 'City of Lakes,' is one of Rajasthan's most romantic cities. It's renowned for its beautiful lakes, including Lake Pichola and Fateh Sagar Lake, and magnificent palaces like the City Palace and Lake Palace. Udaipur's vibrant culture and history reflect in its colourful markets and traditional Mewari cuisine.
One of the best city in india.
Best city and to be in top 5.
This is awesome place
23 Nainital Nainital, nestled in the Kumaon region of Uttarakhand, is a charming hill station centred around the emerald-colored Naini Lake. The panoramic view from Naina Peak, boating in the lake, and the bustling Nainital Mall Road offer a delightful mountain retreat for tourists.
24 Cherrapunjee Cherrapunjee, in Meghalaya, holds the record for the wettest place on earth. Its dramatic landscapes include verdant hills, stunning waterfalls like Nohkalikai and Seven Sisters, and the unique living root bridges. The local Khasi culture and traditions add to the allure of this rain-soaked paradise.
25 Andaman and Nicobar Islands Andaman and Nicobar Islands, located in the Bay of Bengal, are known for their pristine beaches, coral reefs, and a fascinating mix of indigenous and colonial history. The Radhanagar Beach, Cellular Jail, and watersport activities in Havelock Island are key attractions. The islands are also a biodiversity hotspot with a diverse range of flora and fauna.
PSearch List