Top Ten Most Underrated Progressive Rock/Metal Bands
1
Gentle Giant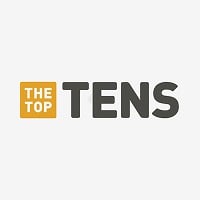 Gentle Giant was a British progressive rock band active between 1970 and 1980. The band was known for the complexity and sophistication of its music and for the varied musical skills of its members.
Opeth and Yes (while both amazing bands) are far from underrated. Gentle Giant is one of the best, albeit unknown prog bands. - Brobusky
Believe it or not, I heard of Gentle Giant before. You can say that PROG in General is underrated. - Pony
Very awesome and unknown, they deserve way more attention. - IronSabbathPriest
The finest of the genre. Unique, innovative. Try Octopus for a true feel for their style. Three Friends works too.
2
Porcupine Tree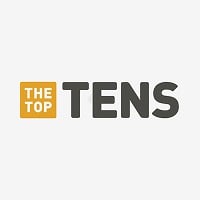 Porcupine Tree were an English rock band formed by musician Steven Wilson in 1987. The band began essentially as a solo project for Wilson, who created all of the band's music.
I know Porcupine Tree are highly regarded within Prog circles, but to the average music listener, Porcupine Tree is just another weird obscurity. What a pity, because I honestly feel that they can hold their own against ANY classic band, prog or otherwise. Steven Wilson is Britain's finest songwriter; capable of writing music that is accessible yet extremely intricate and complex (no small feat! ). His growing success will I hope lead to mainstream media recognition.
I couldn't agree more, definitely had to be porcupine tree. These guys leave more talent sitting around in a dirty sock than all the rest of today's music put together. - Beatlesboy9
Musically and lyrically, PT are amazing. Steven Wilson is a genius, and one of the best songwriters in prog. Along with Mikael Akerfeldt. - IronSabbathPriest
Recently started listening to these guys. They're amazing - LizardKing99
3
Van Der Graaf Generator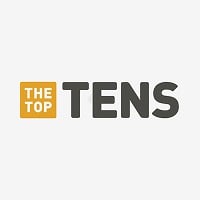 Van der Graaf Generator are an English progressive rock band, formed in 1967 in Manchester by singer-songwriters Peter Hammill and Chris Judge Smith and the first act signed by Charisma Records.
The level of complexity and meaningless in their music is unmatchable. A truly underrated band.
Just a great band.
Pawn. Hearts. enough said
4
Ne Obliviscaris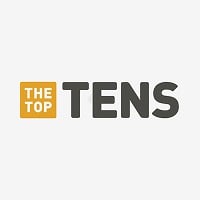 Ne Obliviscaris (Latin for "forget not") are an extreme progressive metal band from Melbourne, Australia, formed in 2003.
If you hear the songs by Ne OBliviscaris, you will regret why you never heard them before. The violin solos are so beautiful and moving, that it transports you to some another dimension. Try 'Forget Not'. Hell, listen to every album they've ever recorded and you will never hear music so beautiful. Totally underrated band.
I like them very much. I would say they are more unnoticed than underrated because they are a new band. They just need more attention. - Metal_Treasure
Really great band, I don't get why they're so underrated. So interesting, with such a diverse sound.
5
Disillusion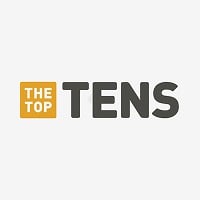 I've discovered this band recently, and it is some of the best prog metal I've ever heard! Listen to Back To The Times of Splendor (album). - IronSabbathPriest
If you listen the sleep of restless hours youll never stop listening to it. underrated band I wish people knew about it. the person who made this list got good taste in music.
6
Anubis Gate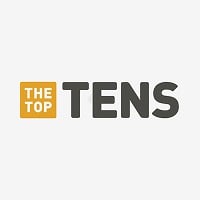 Anubis Gate is a progressive metal band from Denmark. Despite having formed Anubis Gate only in 2003, the members have regularly worked together since 1984. They have released six studio albums and two singles/EP's.
7
The Alan Parsons Project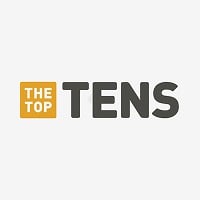 The Alan Parsons Project were a British progressive rock band, active between 1975 and 1990, consisting of Alan Parsons and Eric Woolfson surrounded by a varying number of session musicians and some relatively consistent band members such as guitarist Ian Bairnson, bassist and vocalist David Paton, ...read more.
Best band ever!
Whom ever put this band as underrated unlike the top few,
I Wouldn't Want To Be Like You!
8
Fates Warning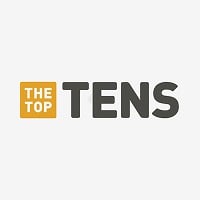 Fates Warning is an American progressive metal band, formed in 1982 by vocalist John Arch, guitarists Jim Matheos and Victor Arduini, bassist Joe DiBiase, and drummer Steve Zimmerman in Hartford, Connecticut.
Awesome band, have a lot of great stuff. - IronSabbathPriest
Everyone knows this group for '' Awaken The Guardian '', but all their albums are excellent!
9
Ambrosia
Their self title may be one of the single best prog albums I've ever heard, highly recommended!
Ambrosia's debut album is Brilliant!
10
Hawkwind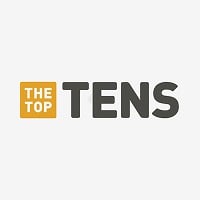 Hawkwind are an English rock band and one of the earliest space rock groups. Formed in November 1969, Hawkwind have gone through many incarnations and they have incorporated different styles into their music, including hard rock, progressive rock and psychedelic rock.
Lemmy was in this band? So what? The band started with Lemmy as member. Before Hawkwind he was in Sam Gopal and his first group was the Rocking vickers.
Can't you believe that Lemmy was in this band? - Pony
The Contenders
11
Camel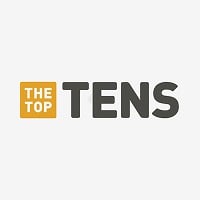 Camel are an English progressive rock band formed in 1971. Led by founding member Andrew Latimer, they have produced fourteen original studio albums, fourteen singles plus numerous live albums and DVDs. Without achieving mass popularity, the band gained a cult following over the years with albums such ...read more.
Mirage and The Snow Goose are eargasmic albums. Any prog-rock, and even rock likers should listen to Camel and get blown away by the incredible talent they have.
Andrew Latimer is a very underrated but prestigious guitarist. Same for Andy Ward on drums and Peter Bardens on keyboards. - MaxPap
Camel deserves to be higher. They released such classics like Mirage and Moonmadness, 2 of the highest-rated progressive rock albums ever.
12
Supertramp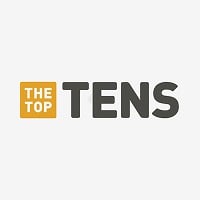 Supertramp is an english progressive rock band that was founded in 1969 in London, United Kingdom with members Roger Hodgson, Frank Farrell, Rick Davies, Kevin Currie, and Dave Winthrop. The band reached their commercial peak with 1979's "Breakfast in America" which sold over 20,000,000 copies worldwide. ...read more.
What are they doing at 15? Should be #1. They have so much talent, yet no one knows about them. - MaxPap
13
Opeth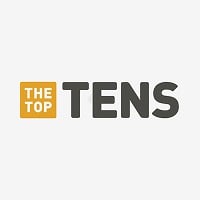 Opeth is a Swedish progressive death metal band from Stockholm, formed in 1990 by David Isberg, who invited Mikael Akerfeldt into the band as a bassist. Isberg ended up leaving the band, which lead to Mikael becoming the band's vocalist, guitarist, principal songwriter, and driving force. Along with ...read more.
They are actually really popular.
One of my all time favourite bands. They are able to mix death metal vocals with prog metal music so well. - IronSabbathPriest
14
King Crimson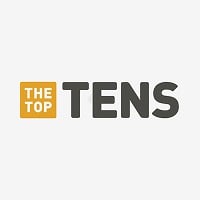 King Crimson is a British progressive rock band that was formed in 1969. While the band has had numerous lineup changes, the head of the band has always been Robert Fripp (guitar). However, the most notable lineup is between 1972-75, consisting of Fripp, John Wetton (bass/vocals), Bill Bruford (drums), ...read more.
They may be underrated in the world of normal music, but in the world of Progressive rock they are not - Rushfan2112
In The Court of The Crimson King is often considered the first progressive rock album. This is a band that is willing to experiment, and almost aways succeeds. - IronSabbathPriest
15
Jethro Tull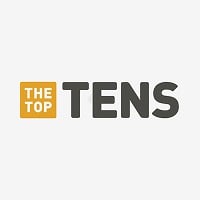 Jethro Tull were a British rock group, formed in Luton, Bedfordshire, in December 1967. Initially playing blues rock, the band soon developed its sound to incorporate elements of British folk music and hard rock to forge a progressive rock signature.
Whoever added this is thick as a brick, they're not underrated. I guess. I now look at how stupid I was when I made this list. - IronSabbathPriest
16
Riverside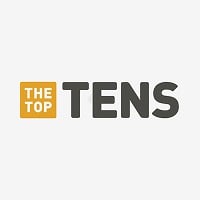 Riverside is a progressive rock/metal band from Warsaw, Poland. It was founded in 2001 by friends Mariusz Duda, Piotr Grudziński, Piotr Kozieradzki and Jacek Melnicki, who shared a love for progressive rock and heavy metal.
Yep, a very good band. - Metal_Treasure
Love this band.
Under the Pillow, the Depth of Self Delusion, Second Life Syndrome, #Addicted, We Got Used to Us. - IronSabbathPriest
17 Earthside
18
Emerson, Lake & Palmer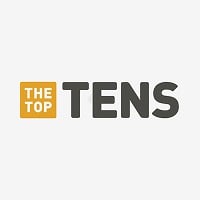 Emerson, Lake & Palmer were an English progressive rock supergroup formed in London in 1970. The band consisted of keyboardist Keith Emerson, singer, bassist, and producer Greg Lake, and drummer and percussionist Carl Palmer.
Great supergroup. Not underrated, however, when it comes to progressive rock. - fractaled45
A progressive rock supergroup. Very good. - IronSabbathPriest
19
Savatage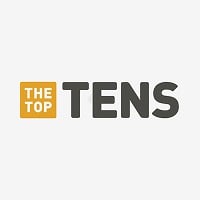 Savatage is an American heavy metal band founded by the brothers Jon and Criss Oliva in 1978 at Astro Skate in Tarpon Springs, Florida.
20 Pagan's Mind
21 Caligula's Horse
22 Deligma
23
Haken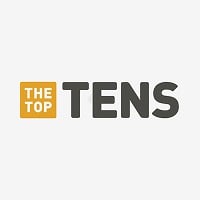 Haken are an English progressive metal band formed in 2007 by multi-instrumentalist Richard Henshall, guitarist Matthew Marshall, and vocalist Ross Jennings.
Love Haken. Absolute genius group.
24
Pain of Salvation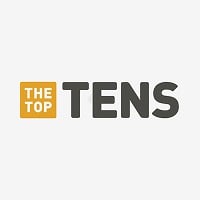 Pain of Salvation is a Swedish progressive rock band led by Daniel Gildenlöw, who is the band's main songwriter, lyricist, guitarist, and vocalist.
The two best songs are Undertow and Iter Impius. - IronSabbathPriest
25 Orphaned Land
26
Yes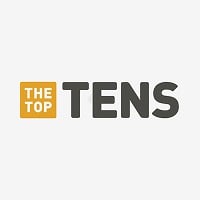 Yes is an English progressive rock band formed in 1968 by bassist Chris Squire and singer Jon Anderson. They first achieved success in the 1970s with a progressive, art and symphonic style of rock music. Their best known song is their 1971 hit "Roundabout" off of their album Fragile.
They helped create progressive rock. - IronSabbathPriest
Great band, not underrated but a lot of people should know about them! - MaxPap
27
Procol Harum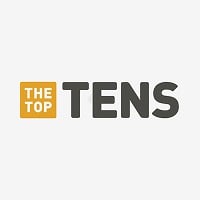 Procol Harum are an English rock band formed in 1967. They contributed to the development of progressive rock, and by extension, symphonic rock.
28
Threshold
One of the best sounding, technically perfect bands I know. Also great live.
29
Marillion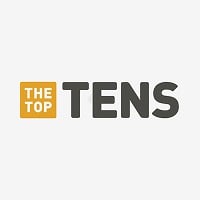 Marillion are a British rock band, formed in Aylesbury, Buckinghamshire, England, in 1979. They emerged from the post-punk music scene in Britain and existed as a bridge between the styles of punk rock and classic progressive rock, becoming the most commercially successful neo-progressive rock band ...read more.
Unfortunately for Marillion being a progressive rock band in the 80's wasn't the same as the first mid 70's, with all the glam rock and punk movement, progressive rock was considered pretentious and didn't share the same light as other simple structured bands. But for us who know Marillion, regardless of Fish or Hogarth, are very fortunate.
30
Obscura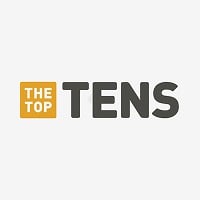 Obscura is a technical/progressive death metal band from Germany, founded in 2002. The band became prominent when members of Necrophagist and Pestilence joined Steffen Kummerer to release the critically acclaimed second full-length album, Cosmogenesis. The band was named after the Gorguts album Obscura. ...read more.
Currently one of my most favorite metal bands. But they are much heavier than the ordinary prog metal. - Metal_Treasure
31
Moody Blues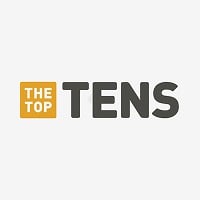 The Moody Blues are an English rock band. They first came to prominence playing rhythm and blues music, but their second album, Days of Future Passed, which was released in 1967, was a fusion of rock with classical music and established them as pioneers in the development of art rock and progressive ...read more.
In search of the lost chord
32
Rishloo
Quite possibly the definition of underrated is Rishloo! They are independent self recording fir the most part and absolutely amazing! Drew Mailloux lryrics are intelligent, artsy and edgy. He definitely has his own unique voice but certainly draws a comparison, to me, what sounds like if Freddy Mercury and Maynard from Tool had a love child. I honestly have not heard am Alvin or song I don't like. They deserve to be more known! Let's help them! Checkout Feathergun...Title song and pretty much whole album...Olso Freaks and Animals, Downhill, Alchemy Alice, Omega and Salutations are just a few of my many favorites. Their music has helped me cope with my depression from my recent divorce after 17 years.
33 Aphrodite's Child
34 The Nice
35
Devin Townsend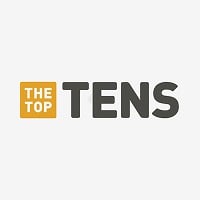 Devin Garret Townsend is a Canadian musician, songwriter and record producer. He was the founder, songwriter, vocalist, and guitarist in extreme metal band Strapping Young Lad from 1994 to 2007 and has an extensive career as a solo artist.
36
Eloy
A great German prog band, one of the most underrated, too. They should definitely be in the top ten but gentle giant should be number 1. I don't think porcupine tree is underrated at all, and if anything, overrated as a prog group
Grande eloy conchetumare
37
Leprous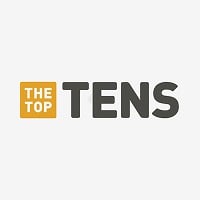 Leprous is a Norwegian progressive metal band formed in 2001 in Notodden, Norway. The band gained prominence as the backing band for former Emperor frontman Ihsahn's live shows.
38 To-Mera
39
Coroner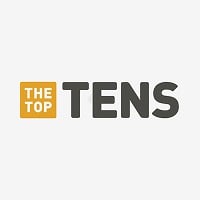 Coroner is a Swiss thrash metal band from Zürich, formed in the early 80s. They have been called "the Rush of thrash metal" for their increasingly complex style of progressive rock-infused thrash. They garnered relatively little attention outside Europe .
40
Renaissance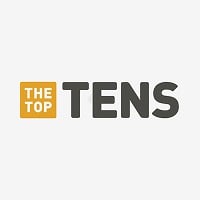 41
Mastodon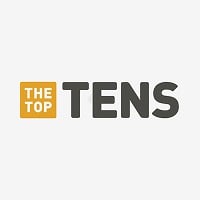 Mastodon is an American heavy metal band from Atlanta, Georgia, formed in early 2000 and composed of bassist Troy Sanders, guitarists Brent Hinds and Bill Kelliher and drummer Brann Dailor.
Some amazing songs and albums. - IronSabbathPriest
Actually Mastodon are overrated.
42
The Pineapple Thief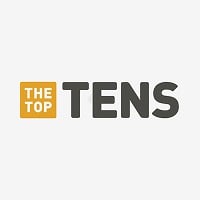 The Pineapple Thief is a progressive rock band, started by Bruce Soord in 1999 in Somerset, England. The band has released eleven studio albums.
Every album is better than the last. That's really saying something. Excellent songs, played by terrific musicians.
43
10cc

44
Tool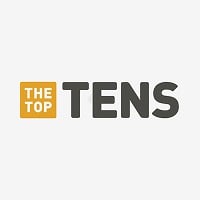 Tool is an American progressive/alternative/post-metal band, that was formed in 1990. ...read more.
45
Genesis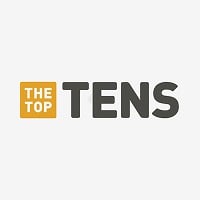 Genesis are an English rock band formed at Charterhouse School, Godalming, Surrey in 1967. The most commercially successful and long-lasting line-up includes keyboardist Tony Banks, bassist/guitarist Mike Rutherford and drummer/singer Phil Collins.
Sure, Genesis may not be very underrated in terms of progressive rock and its fans, but in general, not enough people know about this band. Even it's 80's music (which is FANTASTIC by the way, give it a chance even though it's not as long and complex as the 70's stuff) doesn't have enough followers, even though it may seem like it compared to the more progressive music of early Genesis. Fans of the 80's music should know more about the 70's music with Peter Gabriel and Steve Hackett, and ALL of Genesis's music should be more appreciated! Progressive rock fans may commonly mention Genesis, but for a band this good, not nearly enough people know about and listen to their music.
Genesis is hardly underrated, if at all.
That being said,The Lamb Lies Down on Broadway is definitely worth checking out if you haven't already.
46
Gojira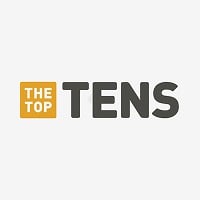 Gojira is a progressive metal band from Bayonne, France. The band was known as Godzilla until 2001. Gojira is composed of Joe Duplantier on vocals and rhythm guitar, his brother Mario Duplantier on drums, Christian Andreu on lead guitar, and Jean-Michel Labadie on bass.
Not anymore, Magma doubled their recognition. - IronSabbathPriest
47
Kansas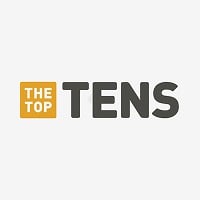 Kansas is an American rock band that became popular in the 1970s initially on album-oriented rock charts and later with hit singles such as "Carry On Wayward Son" and "Dust in the Wind".
48 Pulsar
49 Moon Safari
50 Kaipa
PSearch List