Top Ten Worst Fanbases of All Time
ikerevievs
The Top Ten
1
Five Nights At Freddy's Fans
Oh boy. This fanbase is a piece of garbage. I would rank this as #4.
The game sucks
This fanbase is terrible its just full of terrible fanart and retards who can't take a opinion
The game sucks but it's fan base is the worst.All they do is do really bad fan art and shippings and they get triggered if someone dislikes fnaf.
V 5 Comments
2
Undertale Fanbase
Stupid fangirls always ruin fanbases by there stupid shipping and hating on anyone or doesn't like the fanbase. It's annoying - NightmareIsHere_
Oh hell yes. I love undertale, but the fanbase is the WORST. I heard that even the CREATOR hates it. I had THE WHOLE GAME spoiled for me, except for like, 3 facts.
Please make higher
Powerpuff Girls Fans R The Worst
V 7 Comments
3
Dragon Ball Z Fanboys
They think Goku can defeat anyone and refuse to even LOOK at other anime
They think Goku is so hot and sexy and can beat god. Goku is ugly and died in the first episode. There are better anime like Sailor Moon Crystal and Samurai Champloo.
Yeah Gohan is ugly and those two anime and really nice but how do they think he's hot and sexy that's weird.. - Puppytart
I'm offended by this. - samanime
I got harassed on insta for disagreeing with them
V 5 Comments
4
Minecraft Fans
I like the game, but people are so difficult! I built a house and got some cats, and some random DanTDM lover blew up my house and laughed at me! He was apparently a troll and people called me a big baby because I said I was mad and I started blowing up other people's houses BUT SERIOUSLY? I hate Stupidlonghead and people kill my cats and wolves, set my house on fire and mess up my gardens so I really am starting to hate it - Puppytart
Game is so much fun and such a smart idea. But the fans ruin it. They are pure cancer
I used to be one of them, then I realized the game sucks
I place all the blame on YouTube for the cancer of Minecraft - YourWaifuSucks
V 6 Comments
5
Beliebers
This should be on top 3
oh god
6
Directioners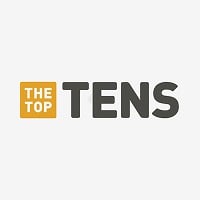 7
Frozen Fans
These guys hate Princess Rosalina from Mario. They are Nintendo haters.
Most overrated disney movie (not most overrated pixar movie. That's toy story.) of all time. It was predictable, boring and sometimes confusing. - GGGofluckyourself
I WISH THAT PERSON WHO TYPES IN ALL CAPS WOULD GET BANNED FROM THE TOP TENS ALREADY! Oops... cap-lock again. - AaronCoolness
This fanbase is filled with slutty 12 year old girls who have a fetish over the "Let it Go" Song.
8
Steven Universe Fans
They literally drove a person who drew fan art for the show to suicide. Yeah. The show and fanbase are both utter garbage.
I just read on the news that they harassed one of the show's writers on Twitter! Gosh, what is it with those inconsiderate jackasses?! - ModernSpongeBobSucks
As amazing and beautiful as this show is, someone was driven to attempt suicide because of a vocal part of the fanbase. As bad as some other things that other fanbases did were, at least someone's life wasn't on the line!
The show is great, yes, but don't even get me started on the fanbase - PeeledBanana
V 4 Comments
9
My Little Pony
This show is a disgrace to the human species. And I am not emphasizing anything when I say that. The men that watch the show have gone from being men to now being little girls who obsess over rainbow haired pink deformed donkeys. That's just disgusting how they enjoy to watch this show And then decide to make pornography of the stupid characters. This show is a down right disgrace. And yeah, I have seen a few episodes of this dumb show and it's nothing special. The art is nothing special, the characters are down right annoying, and the fans are just weird and creepy. I absolutely can't wait for this waist of time show to get off the air so that this fanbase would get off all of our backs about how it's the greatest show in the entire world.
You get GROWN MEN saying 'RD forever! Dash haters deserve to die! '
This show is fairly decent (FOR A YOUNGER AUDIENCE) but the fanbase is just the embodiment of everything bad. - GGGofluckyourself
This is a show to be watched...BUT GODAMN IT EVERYTHING ABOUT THIS SHOW'S FANBASE IS PURE CANCER.don't EVEN GET ME STARTED ON TWIDASH, RAINBOWJACK, RAINBOW PIE, RANBOW FACTORY, CUPCAKES, SOARINTOSH, CELESTIADASH, LUNADASH, TWIPIE, AND TTHHEE TF2 AND MLP VIIDDEOOS GOD HELP ME.
V 5 Comments
10 Call of Duty Fans
The Newcomers
? Tool Fans
? Kavos Fans
The Contenders
11
Anime Fans
Not all of them are bad though. The bad anime fans are called weeaboos. - NiktheWiz
"Thanks guys for helping me with this change of gender. I watched one episode of Cat Noir, so I'm Japanese. The haters can say Cat Noir isn't an anime and is actually made in france. Thanks for the support. I am changing my name to Supana Churu. I like Yandere Simulator even though I have no clue what Yandere means and I've never watched or played it. I have proof that I'm Japanese. I watched Cat Noir and I'm pretty sure that's what Japanese people do and I use chopsticks for noodles. In fact I eat sushi and noodles every day. Thanks guys! " - Puppytart
"I WATCHED 3 EPISODES OF NARUTO SHIPPUDEN, I'M JAPANESE NOW! " - GGGofluckyourself
I love Anime at the same time love Western cartoons.So stop spreading fake rumors that anime fans hate western cartoon.It's just they are kinda introvert.And haters are like bullies.
12
Boku no Pico Files
I hate every Boku no Picophile that worships a disgusting piece of garbage about child porn. Only a mongrel would be stupid enough to say despicable crap like "PICO IS BEST WAIFU 4 ever! ". All I can do is sob that there are actually people who like such gross things in the world. - ModernSpongeBobSucks
I wished we can see other people's comment right away because I just posted a comment without using my account. - lolxdlel
This sucks, the little first of the intro was enough to cause me seizure - lolxdlel
This is bad, don't watch it. Only a little of the intro caused me seizure!
13
The Phandom
Wanting literal human beings to mess without their consent is sick - plaguebringer
V 1 Comment
14
Super Smash Bros. Fans
"Melee sucks! " "You suck for hating Melee! " "Urgh, you play as Kirby? KYS " " yoshi sucks".

The amount of people in this fanbase who cannot seem to understand opinions is staggering. Definitely the worst fanbase of all time. - smileykits
15
Bronies
I think this is even worse, should be number 1 in the worst! Bronies are bad.
Don't even get me started on these people.
So bad it's on the list more than once
This Is Already Here At Number 4
16
Sonic Fanbase
Yes. Easily has the worst fandom of any video game icon. Recolors, ripoffs, flame wars, the list goes on and on... And let's not forget how the Sonic fandom ruins characterization as well. Sonic is not Rainbow Dash's love interest. Tails is not annoying. Knuckles is not dumb. Shadow is not a bloodthirsty murderer/Blood Knight/emo. Rouge is not in love with every cartoon character outside the Sonic series. Cream is not sexy. Cream is not Fox McCloud's love interest, Krystal is! Blaze is not Felix the Cat's love interest. Silver is not on drugs. Big is not a terrible character. Need to go on? And finally, there I said it: There are no canon couples in the Sonic franchise. I wish most Sonic fans would realize that.

Nowadays I only play the games more than anything else and I see the characters and franchise as what it is.
As a Sonic fan, how is this not at the top? The fanbase is the most ungrateful fanbase ever, complaining too much about detail from Classic Sonic's physics or the Boost gameplay. The list goes beyond that.
Should be at least in the top five.
Chris Chan. Enough said...
V 2 Comments
17
The Loud House Fans
Great show but the fan art is most of the time so nope worthy
Hate that fanbase - PeeledBanana
18
Paper Mario Fans
Ehh. Not that bad but like most of Nintendo's fans, they go crazy over new changes
19
PC Master Race
The "PC Master Race" is immensely delusional and entitled. There's nothing wrong with having a console and playing games on it. How does my playing of a PS3 or Wii U effect your playing of a PC? It doesn't. Console gamers don't hate PC gamers, we just think you're entitled, and you guys are. Oh sure, you guys have mods and slightly better graphics. Wow. Good for you. You're so special, ain't ya? In fact, many console players also play PC games. That's why The Sims is popular. The difference is, Sims players aren't trotting around the Internet shoving their arrogant PC fetish in everyone's face, they just play the game and move on with their life once they're done playing. PC Master Race, please grow up. You're playing games, we're playing games. Feeling superior for playing on a PC is a sign of huge insecurity.
Oh, those smartass bastards. They think they're sooo great, when their games are a bunch of terrible games, like "The Sims 3" and "Five Nights at Freddy's 2". The only awesome PC game is Team Fortress 2, and it's a damn good game at that!
This website is actual cancer
I hate people who brag about their PC specs because it is obnoxius. - YourWaifuSucks
V 2 Comments
20
Minion Fans
Minions4Life out!
I want bannana
PSearch List
Recommended Lists
Related Lists

Top Ten Characters With Bad Fanbases

Good Bands/Music Artists with Ridiculous Fanbases
Top Ten Most Annoying Mario Character Fanbases/Haters
Best Idola Cilik Fanbases
List Stats
400 votes
190 listings
2 years, 339 days old

Top Remixes (14)
1. Super Smash Bros. Fans
2. Paper Mario Fans
3. Minion Fans
smileykits
1. The Phandom
2. Undertale Fanbase
3. The Clique
plaguebringer
1. My Little Pony
2. Call of Duty Fans
3. Dragon Ball Z Fanboys
Chaotixhero
View All 14
Posts
Mega Rants - Star vs. the Forces of Evil Fans
MegaSoulhero
Error Reporting
See a factual error in these listings? Report it
here
.