Best Clash of Clans YouTubers
Clash of Clans has some good YouTubers, but who are the best and why? Please vote and comment below.

The Top Ten

1 Camarobro

(Clash With Cam)CamaroBro is in my opinion the best YouTuber. He doesn't gem and he has his own hashtag #camsucksatattacking but all in good fun as he really does not suck at attacking. He provides noob trolling bases, comedy, and high level gameplay. Unlike other YouTubers Cam has 3 accounts. The max th10 CamaroBro (except walls). The almost max th9 VanBro and the almost max th8 Lil'Cam. So he provides th10, th9 and th8 gameplay. Since Lil' Cam started from the bottom you can find some lower level videos. VanBro was used by Cam's brother but then given to cam. He has some great farming videos since he knows the pain of the non-gemmers. His clan BarbariaNParty is also level 7. One of the highest level clans in the game.

Can should be number one! Chief pats videos aren't very good... I love Cams videos I watch and like every single one of them! Can is definitely the best Clash of Clans YouTuber in the world! Make him number one!

Best YouTuber ever. He makes awesome war bases and puts in a lot of effort to make subscribers happy with intros, unlike Chief Pat. He is funny and his videos never fail to entertain me. He deserves number 1

He is always energetic and doesn't buy gems like almost all other YouTubers he shows people who don't have the money to buy gems how to do good in clash of clans.

2 Chief Pat (PlayClashOfClans)

Chief Pat is overrated. Anything you find on Master Ov's Channel or Godson's Channel is the same as whats on this channel. He isn't that great of a clasher because he gems like crazy.

He is the boss, with the most subs, and that's why he is called Chief, cause he rocks champions with anything he likes. his commentating along with king landon and Molt and peter17$ proves to be enjoying

He has been top 200 out of 100 million people. Plus, he did not use much gems by then.

He's awesome and if your looking for some sick raids check him out!

3 MYSTLC7

EVERY YouTuber above and below have more or less stopped playing COC, but MYSTLC7 still posts up. The funniest by far and loyal to his fans. Molt and Chief Pat haven't posted a COC video in ages. Its easy to forget who got you were you are! Subscribe to MYSTLC7 if you want funny honest videos.

Extremely hilarious. I watch every video of his for entertainment and he helps a lot for ground and air raids.

Funny man knows a lot about the game and knows how to explain things very well. All videos are entertaining

Probably the best YouTuber. Almost every video from is entertaining, he is a funny guy.

4 Clash of Clans Comedy

He is very funny and I am 9 I love his videos he is better in every way go clash of clans comedy!

Comedy you swear a lot

Nice and funny

He is the best

5 Godson

He's probably the funniest and most creative out of all the YouTubers, and I love his goblin king and barbarian "PROTECT THE KING! " episodes

I like when Godson predicts. Like when he predicted the Goblin King or you can upgrade builders huts.

This guys is funny! Very entertaining videos from him! I'm always watching his videos.

My favorite YouTuber deserves to be in the number 1 spot.

6 Daddy

Is the most clever one I see. Like the other on the list but love Daddy!

7 General Tony

Really awesome energetic and a skilled player. Uploads videos every single day. Very high levelled and skilled player. King of troll bases. A bit funny. Does not swear. Fun videos weekly. Does super tricky challenges.
You rock GT CT and but

The best I have sone. I am a daily viewer of him. His video of his home tour is the best he have done. Go on rocking general.

You are very good with you're th9 account but maybe max everything out without using gems. I love your videos

I am his biggest fan and he is the best Clash of Clans YouTuber in the world.

8 Molt

The best comentary. Great clasher. doesn't gem. Interesting series! My favourite!

He's videos are awesome

Me and him are friends

He tickles me bum

9 King Landon (NoteworthyGames)

He is very famous for his twitch, if you want ballonion strategy, watch him! Also he made it to champions. he never gives up and that's why he's number2.

I love your balloonion strategy and your "how to get a ton of loot" videos they really helped!

He's awesome no doubt

10 Galadon

Amazing YouTuber with the balance of entertaining and informing. Most YouTubers have gemmed their accounts to town hall 10 but he did it all for real. Galadon got me started with clash of clans

He is by far the most humorous of the bunch. He also has the best base, and teaches you, in my opinion, the most out of anyone else. He is a very nice YouTuber.

The very best in terms of commentary (the voice) ideas, content, frequency, sneaks, and more. Most interesting videos (at least compared to Chief Pat)

His videos were very helpful in terms of tips and tactics. Ordinary players can easily relate to his raids. And that includes myself. - JaMikAmay of Pinoy Outcasts / POC 2

The Contenders

11 Teach Boom Beach

Nickatnyte has lots of collaboration videos and his channel has a variety of funny videos.

He is the only original content posting CoC YouTuber out there after Chief pat.

Nice I am in boom beach.

Nickatnyte (TBB) is also famous for his Overboosted Gunboat and he is hunting for sharks!

12 OneHiveRaids

Should be in top 3 easily. Many of these guys are just comic relief and space filler. When they show real attacks of their own, you see what they are made of. Jake and only a few others seem to actually know 3 star clan war strategy.

If you want to learn anything about clash and not just a ton of jokes and gemming, Jake is your man. He inspired me to make my clan get better at wars and start our own channel to teach people how to raid.

"in depth", that's what maybe describes this wonderful YouTube Channel of Jake the most.
If you really want to be a successful clasher you must subscribe to this channel.
By far the best I've seen yet. Absolutely fascinating what Jake and his clanmates are doing there.

An actual clash of clans YouTuber focused on improving viewers' abilities unlike some others on this list.

13 Beaker's Lab

One of the only YouTubers who uploads with a face cam in every video! Also fun to watch and a great farmer. He's my favorite YouTuber with no dubt!

Unlike these other you tubers... Beak makes videos of clash every week... Unlike the usual only updating because of game updates, 2016

The best farmer in all of clash... Just watch some of his videos then you will know yourself

Beaker's lab is my favourite YouTuber. He is always updating nice videos whiich gives me inspiration in clash

14 Godson Clash of Clans

A different account of Godson where he shows on his special ipad 300 golems and witches exc.

15 The Alvaro 845

He has over 400K subscriber, he is always uploading new videos, almost every day, he is from Spain so all his videos are in Spanish, I'd say he is the best Clash of Clan YouTuber in Spanish

16 Ssundee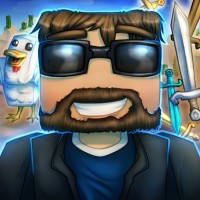 Hey Eian,
I love your videos and I would really like to join your clan. From jack
Ssundee what clan are you in?
Leonard! All I need to say.
He plays Minecraft so...
17
Klaus Gaming
Klaus is the best Clash of Clans YouTuber. He is providing quality content with various video series with regular updates.
Entertaining, positive, knowledgeable, Klaus is one of the fastest growing channels on YouTube!
I have been watching Klauses videos for a long time and he is very entertaining and is a good teacher.Galadon and Godson are also good but Klaus is the best
Best clash of clans channel if you want to see F2P And informative stuff.
18
Powerbang Gaming
This man knows his stuff. Well spoken, highly knowledgable, and very straight to the point. It also helps that he is directly linked with Supercell and has inside knowledge of every strategy as all of his clans are mostly successful. If I ever met him I would say thank you for helping to make me a better more effective clasher and helper. Ty
"Truehelper" of "The Old-New" clan.
Now that Jake from OneHive retired from this game, this guy is the only YouTuber who shows quality clash content. His videos are informative & entertaining as well. He is the best there is right now!
Powerbang ROCKS!... nice teaching of strategies... I've been using for clan wars and it is effective... thanks bro!
19
Eclihpse
I like watching his C.O.C and Clash Royale videos
His farming bases help
20
Clash With Ash
How he's not in the top 15 who knows. Probably one of the best at showing current comps that work well with trophy pushing and war for 9s and 10s. Also breaks down popular bases and gives you clear explanations on how to approach taking them down. A complete channel. If you're a TH10 this is a must sub.
Best strategy that you can actually understand. Well spoken, good energy. Clean content.
Amazing game play videos! Great content always keeps his viewers attention and will never hate on any viewers
Puts a lot of work into videos to maximize learning. Most dense information out of all YouTubers. Also funny
21
ClashOnGan
The first Clash of Clans YouTube Channel I subscribed to. Good for Beginners but as soon as you get to know the game a bit better you can't learn anything more from him. He just doesn't know how to play the game professionally.
Sometimes a 10 minute Video completely consists of self-evident things.
Since I discovered One Hive Raids I unsubscribed to ClashOnGan because I got to know what the Game really is about.
His content is at a very high quality. And I believe overall he is a very good YouTuber and I find his videos very helpfull
22
Peter17$
He is amazing. He won Clash of Clans TWICE! He was the first player to recognize the value of gym boxes and to destroy them in battles. He created the sneaky archers! He is funny and professional. Much better than Gallydon. Peter reaches perfection in all of his attacks. He got banned, but THAT'S NOT ROIGHT!
Is the only Clash of Clans YouTuber that has won Clash of Clans. Is hilarious but sounds serious in the way he does things. Claims to be better than Galadon (which he is).
23
FsuAtl
FsuAtl is a really funny YouTuber and does lots of top 5s and rants a lot it's very good
24
Jrod
Has more than 100k subs along with MOlt and Galadon, but personally doesn't show the greatest gameplay but watch his mass dragons swarm bases!
25
Clash Tutor
With her detailed and concise methods, Heather is easily one of the best Clash of Clans instructors anywhere.
She's amazing and well spoken. I've learned a ton from her.
PSearch List