Best Countries to Visit
The Top TenXW
1
United States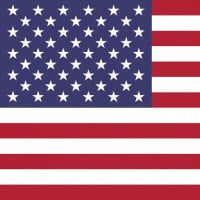 Why? Because it simply is! Well, there are great cities, beaches, museums, hotels, great food. And what I like best is that it's so "various". Westcoast and Eastcoast are completely different sites, and Florida, the Great Plains etc... You'll never get tired of it!
There are so many attractions to visit and the beaches are beautiful!
I am an Indian immigrant and I love living in America. After being on the internet, it seems that a lot of people hate America, but it is a beautiful place.
Been here twice and loved it. People are nice, tourist spots are stunning. This is one country I would recommend to visit anytime of the year.
V7 Comments
2
Canada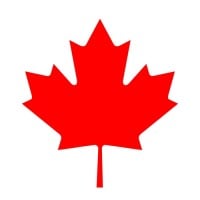 CN Tower, Great white north, Arctic Beauty, Niagara falls, the Canadian Rockies, Ever green wilderness, The lakes, St. Lawrence River.

Polar Bears anyone? The great lushness of the taiga forests bear enough beauty to marvel at.
USA is'nt That Good to Visit There's Nothing That Exotic About It - keegan11
I live in Ontario and love Canada. It's an amazing place to camp in the wilderness. If you don't love animals, you're not Canadian.
I live in toronto and I am happy to be a canadian
V4 Comments
3
Germany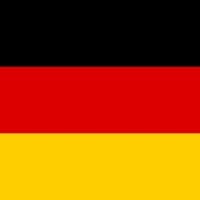 Cool language, nice people. Berlin is the best city.
I've been there and its very exciting Freiburg is romantical and very interesting
YES! Germany on the top tens! :D
It's also very exciting. Best places: Berlin and Zwickau.
V1 Comment
4
Australia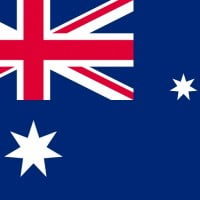 My aunt, her husband and my two cousins lives in Brisbane. When I was two years old, I visited them whit my mother. It was a great time! We stayed there a half year, and now 11 years later I realize that Australia is my favorite country to visit, definitely! And I hope to visit my aunt and my cousins again. - xXImMyOwnHeroXx
great beaches real sunny and awesome weather. -
Nice beaches and tourist spots.
Sydney Opera House! HOORAY!
V2 Comments
5
Italy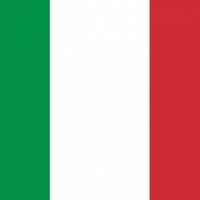 Overpriced. Rude arrogant and thieving. Rampant poverty and crime in cities. Cops=useless Italy would be great if there were no Italians living in it. And your pizza sucks better slice at almost any pizzeria in New York. Overrated.

Italy is kind of disaster, cities and beaches full of rubbish, no accommodations on highway etc...
Road infrastructures look like 60 years ago.
Always same kind of restaurants and food and far to be good.
And Italians are extremely rude and have really bad manners.

Crime, immigration, tourist robbing, over hyped, dirty, corrupt and those are adjectives id use to compliment them.

The best in Italy: When returning back home.
Holy cow it is so amazing I went to all the city's it is amazing
Come in Italy, we will show you a marvellous country
My dad's Italian so I guess I'm lucky. - FennikenFan9
V6 Comments
6
Japan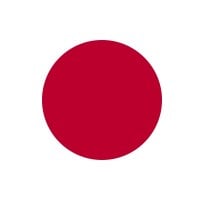 I live in CALIFORNIA and its no match for the mighty Japanese culture! I will admit, San Fran is great (LA is way too smoggy and weird, but if you ever go to Tokyo, Kyoto, Osaka, Yokohama, Hiroshima AND MORE, you will realize the intense beauty and spiritual with a wild nightlife as well. Its just so great!

The people are very polite, the food is AMAZING, the technology they have is simply incredible, the girls are more than special, the anime and manga industry is rapidly growing thanks to Japan, the beauty of Sakura trees, temples and shrines. Lastly, It has everything America has with MORE, like amusement parks, beaches, mountains and snow, and the amazing nightlife of Tokyo!
I am fascinated by Japanese culture and almost everything they do! Their food is delicious, their products are great, their music is awesome! In my opinion, the language is easy to learn, speak, and read. I really want to live there someday when I grow up!
best among the best countries. beautiful and loyal girls, great music, anime, video games and the livelihood is more than average. the leading country in terms of technology - ronluna
This country is good at pretty much everything
V13 Comments
7
India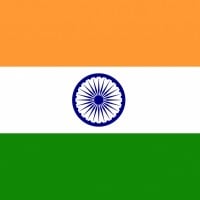 Is a mix of a LOT of different cultures. You'll be surprised by the forts built here. It has a very natural look, unlike some countries who look picture perfect. Has a lot of greenery, too. The food, you should definitely try. It has beaches, it has mountains, it has rivers, it has deserts, everything. Taj Mahal, one of the Seven Wonders is in Agra. Every city is different from the other one in some way and it is a very popular tourist destination. You should definitely try coming here.
I visited most of country but if I gathered all cultures from my visited countries still its less than India.

So Diverse country, Best places to visit. Kerala, Rajshtan, Kashmir.

See the INCREDIBLE India commercial. Then you'll all get an idea of what the country is like. But you have to visit to feel the amazing experience
I love my India. India is a my favorite country. India is a popular sports cricket and hockey. India is the best country.
V12 Comments
8
France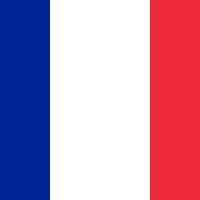 The most visited country in the world!
What do you want more? It's not a hazard...
France has been a center of cultural creation for centuries. Many French artists have been among the most renowned of their time, and France is still recognized in the world for its rich cultural tradition.
France has all you need and more.
80,000,000 visitors per years!
Which country can be equal? Italia - USA - Spain
Paris is said to be the city of love and fashion what more do you want?
I like Paris, I would like to live Paris
V2 Comments
9
New Zealand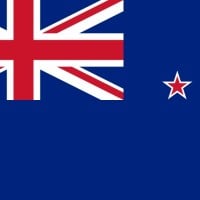 I agree hardly any crime, no racism, fresh air, you don't need to travel for miles to get to the sea, biggest city by land mass in the world, cool culture, kind people, great food, hot girls and any one would love to live in the beautiful country where The Lord Of The Rings was filmed and soon The Hobbit
Fresh air, beautiful places, magnificent sceneries, friendly people.. Who need more? :)
The only problem is it's placed quite far from Europe, but it's absulutely worth going there!

Its awesome best city is new plymouth
10
Philippines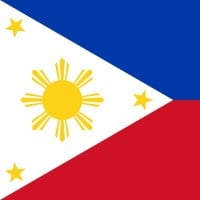 It is certainly more fun in the Philippines! The 7,107 islands is not just a number, each island has its own natural resources, heritage, native people, food, beaches, and that extra-special something it can boast of. =)
The best country to visit, most especially when it's summer, there is hundreds of beautiful beaches, tourist spots like the Puerto Princesa Underground River, diving spots like the Tubbattaha Reef with hospitable people, friendly, helping, and kind, also have delicious foods and delicacies, and it's one of the richest areas of biodiversity in the world.

It's the best country to visit...
It's more fun the Philippines...
Rich in beautiful spots and has the best tourist destinations in the world...
The place is simple so as the people and that makes this country awesome!
V11 Comments
The Contenders
11
United Kingdom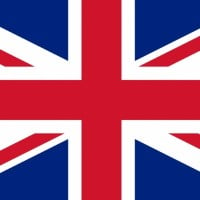 UK is great! It's got everything from Big Ben and the famous London to the countryside and relaxing Wales! In my opinion the best country to visit!
This country is the best, it has various things to visit, Liverpool got capital of culture in 2008 and BRITAINS GOT TALENT, THE X FACTOR, amazing accentshaha, different cultures like scotland wales ireland, and I'm from here laugh out loud
I love this place because its very releasing and its got every thing which I like
I love Big Ben
V4 Comments
12
México
Lovely Weather Beautiful Beaches and Adorable Women. Places like Cancun, Mazatlan, Mexico City are just amazing to visit. - anthonybecerra831
VIva mexico, and his rich culture, delicious food, good music, gorgeous lanscapes, all weathers almost are in this country.
I just love Mexico, s beaches. And the colonial cities like guanajuato, puebla, morelia, and the capital Mexico city lots of museums, lots of clubs and the historical center is just amaizing. Thanks god for beatiful places like Mexico, usa, Brazil, France and Italy. I can not say nothing about other countries just cause I have been there. But if you just want enjoy this beatiful world go any country y discover what wonders you can find.
V2 Comments
13
Cuba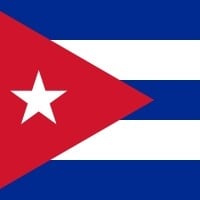 A cute island, small population. #1!
I love this country and can't wait to get back there soon.
14
England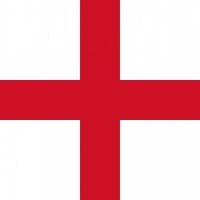 I live in London and all this monuments are amazing! I visit often the countryside and it is brilliant. Nice country. - cristian2002
Anywhere but London is great. London is overpopulated, ruined and expensive, courtesy of 13 years of the last Labour Government (1997-2010).

They have also ruined London by allowing many areas transform into third world societies. This was done by creating too many crowded ugly council housing blocks, imposing Sharia Courts/Law, making schools crap, encouraging kids to act like uneducated, spoilt, scally, sub-human, feral thugs (usually born out of wedlock to single mothers dependent on welfare), allowing drug/knife/gun/gang culture to grow, the rise of race hustlers (Diane Abbott, Lee Jasper, Darcus Howe, David Lammy and many more).
I am ashamed to say that although I am British there are so many places I have not visited here! My favourite places are Cornwall, Devon, Isle of Wight, Wales, The Cotswolds and Salisbury. Also Bath for a day trip is amazing with the Georgian architecture and of course the incredible street music.
V3 Comments
15
Spain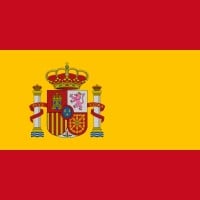 The reason I like Spain is because it is guaranteed sunshine (mostly) and only a short flight away.
Mostly is correct, the north has a similar weather to England and France. - Martinglez
Is the best country to visit. Here we can see beach, mountain, culture, running bulls, museums, good food... And perfect sun
Madrid is just amazing
Most beautiful city ever
Wonderful food
The best nightlife
V2 Comments
16
Iceland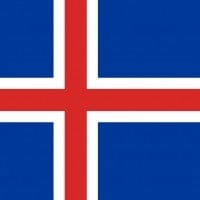 17
Saint Lucia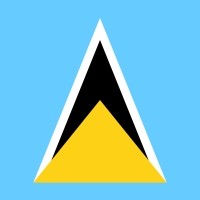 18
Greece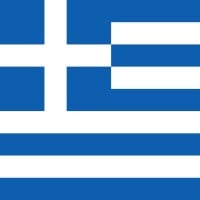 Greece! Duh! The most beautiful islands ever, the best hospitality, delicious food and of course great history and civilisation! Greece got it all!
I LOVE Greece! Greek food, Greek tourist attractions, Greek gods, Greek history, Greek styles, Greek everything! You could say I'm Greek crazy.
The most perfect place for vacation in all ways!
19
Turkey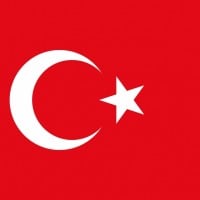 Turkey has Istanbul, one of the most ancient cities in the world. Istanbul has been the capital city for 1600 years, a big city for 3000 years, and a settlement for 300.000 years. Istanbul is priceless, not like any other cities in the world. Besides, Turkey is the bridge between Asia and Europe, has 4 seas, and 3 climates. Turkey is a place for everyone.
I loved Turkey and how friendly, although I am British they did not detect an accent and assumed that I was from Finland or Denmark because I could be understood!
turkey is the best place in the world I've been there over 10 times it is a really great place to visit.
My country, I love Turkey - 05yusuf09
V3 Comments
20
Malaysia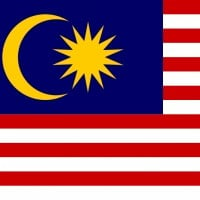 Best fascinated of Malaysia! Just name it Food, beach and scenery its all there the people also very friendly. Fell like my hometown and the kampong style its very nice and amazing scenery. This December I and my family will be there for 5 or 6 month
I live here and I feel lucky to. Indonesia is thumbs down it should NOT be on the list! Malaysia should be No. 1! This place is also one of the most visited.
GO Malaysia! Awesome country amazing island you must visit this country
PSearch List
Related Lists

Top 10 European Countries to Visit

Best Countries to Visit In Asia

Top 10 Most Dangerous Countries to Visit In 2011

Top 10 Unusual Countries You Must Visit

Top Ten Most Dangerous Countries to Visit
List StatsUpdated 13 Feb 2016
1,000 votes
97 listings
8 years, 235 days old

Top Remixes (16)

1. Canada
2. Cuba
3. United States

JohnDpumpkin

1. Germany
2. st lucia
3. Canada

-l-l-

1. Seychelles
2. England
3. Australia

cristian2002
View All 16
Posts
Error Reporting
See a factual error in these listings? Report it
here
.