Top 10 Augmented Reality Development Companies 2018
techtalks
It is quite evident that businesses of all verticals have understood the potential of augmented reality and are promptly integrating this technology into their business and marketing strategies to make most of the first-mover opportunities available. So, I thought it would be interesting to explore the top Augmented reality development companies in 2018.
The Top Ten
1
PixelCrayons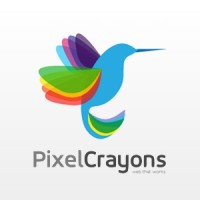 PixelCrayons is one of the best choices for business looking to outsource Augmented reality work to India. It was founded in 2004 and has over 30+ customers in more than 12+ countries for augmented reality mobile app development. They have 4800+ happy customers and 11500+ projects successfully done till now with 450+ full time employees. They have 245+ digital agency partners and 4.5M+ man hours project work done. - techtalks
2
VironIT
VironIT is one of the internationally renowned augment reality development companies. It was founded in the year 2004 as a provider of custom software development services (mobile apps, web-oriented solutions, business software). Their vast experience in Augmented reality application development enables them to provide professional level services, offering development, deployment, and modernization of augmented reality web applications with different complexity. - techtalks
3
Oxagile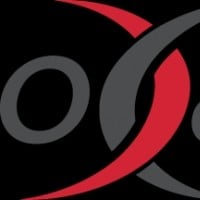 Oxagile LLC is a full-cycle software development company providing services in custom software development across different business domains.
Oxagile is a leading-edge provider of custom augmented reality development services with a focus on multi-platform video streaming and RTC solutions. It has successfully delivered more than 400 projects to companies in various industries. Oxagile has worked with such high-profile clients as Google, Disney, Discovery Communications, MIT, Telecom Argentina, Vodafone, and much more. - techtalks
4
Octal IT Solution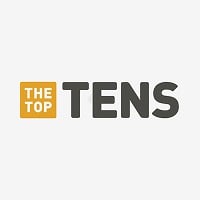 With the ISO 9001:2008 certification and strict discipline towards the prominent quality standards, the company has produced exhaustive enterprise level and utility-based solutions in a wide array of technology like Wordpress, Joomla, Zend, iPhone, Android etc. - techtalks
5
Cleveroad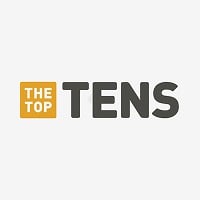 Cleveroad is a software and app development company with 5 years experience on the IT market. We work both with massive projects and startups and provide a wide range of services: ...read more.
Cleveroad is an ambitious augmented reality development company and consists of a team of inspired engineers, developers and designers. Their specialists transform your app development ideas and requirements into project documentation what then results in pure benefit from our cooperation.They provide augment reality app development services connected with the development using Joomla!, Wordpress, and Drupal. - techtalks
6
WillowTree
WillowTree, Inc. is an industry leader in augmented reality development. The technical team at Willow Tree assures speedy development, faster deployment, high performance, cost-effectiveness, collated-teams, user-centric design, robust development, improved ROI, 100% customer satisfaction and conversions. They have created hundreds of Android custom apps, engineered wearable apps, Android T.V. apps and much more. - techtalks
7
Fingent Technologies
Fingent has been in the augmented reality development services industry since 2003 and we are a reliable and affordable mobile development company for enterprise and mid-sized organizations.They are a full-service web and mobile development services provider with two offices in the United States (Boston and New York), India and United Arab Emirates. Their global team of over 230 talented full-time employees has helped hundreds of mid and large size organizations implement software solutions that increase productivity and profits. - techtalks
8
Nous InfoSystems
With extensive experience in executing multiple projects on agile methodologies, Nous InfoSystems offer a tailored approach that recommends the right set of tools and methodologies to meet specific customer needs. Proving innovative Agile Development Solutions, they collaborate with distinctive groups spanning multiple locations to execute vital project functions, thus facilitating group correspondence, issue detection and tracking, project deliverables, continuous improvement and efficient project management. - techtalks
9
Y Media Labs
At Y Media Labs, they provide augment reality mobile app development solutions of varying sizes. This IT consulting firm is in the business of innovation. They have 270 talented employees and 5 offices worldwide. The technology they are working on includes iOS, Android, and IOT. They work alongside elite brands to uncover what we believe to be simple truths: their limitations are nothing but an illusion and they should dream bigger. And most importantly, that they're underestimating how an amazing experience can revolutionize the way they interact with their customers. - techtalks
10
OpenXcell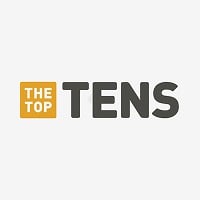 OpenXcell is an industry-leading web, software and mobile app development company known for delivering innovative solutions and engaging apps. OpenXcell is renowned as one of the best app development companies in app space with its outstanding capabilities and world-class team of mobile app designers ...read more.
OpenXcell is an expert in delivering IT consulting services as well as high performance and scalable enterprise augment reality apps in Android and iOS. With over half a decade of experience, they position themselves as the pioneers in the industry and one of the most reliable IT consulting firm today. They hire the most intelligent, proficient and tech-savvy apps developers who have knowledge of major platforms/frameworks used for web/mobile development. They have a team of over 100 dedicated developers, designers, and creative engineers. - techtalks
Related Lists

Top 10 Augmented Reality Application Development Companies

Top Ten Augmented Reality Games of All Time
Top 10 Websites to Experience Augmented and Virtual Reality

Top 10 Virtual Reality Development Companies
Top Ten U.S. Based Mobile App Development Companies 2018
List Stats
10 listings
1 year, 111 days old

Top Remixes
1. PixelCrayons
2. VironIT
3. Oxagile
techtalks