Top 10 Best Cartoons of the 1980s
The Top Ten
1
Transformers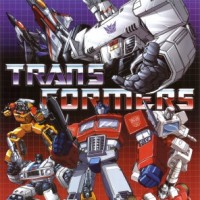 Transformers is my favourite cartoon ever!
I also collected the toys and seen the live action films. I would like to see a crossover between Transformers and Doctor Who!
What this should be number 1 on the list and this has never had a reboot show just reboot movies!
2
Teenage Mutant Ninja Turtles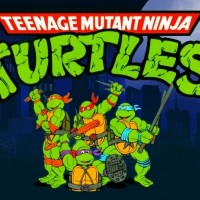 Turtles ninja is Donatello, Rafaello, Michelangelo and Leonardo. The ninja turtles is mutant and fighting grandmaster. His master and frend to old rat, small master. His opponent to ninja turtles is big ninja Oroku Saki, in Japan. Tribute ninja, good purple costeem. Oroku saki have is ninja clan.
3 GI Joe
4
DuckTales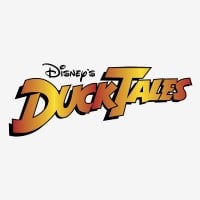 DuckTales is an American animated television series produced by Walt Disney Television Animation. It premiered on September 18, 1987 and ended on November 28, 1990 with a total of four seasons and 100 episodes.
Pretty good if you ask me, should be number 1.
5
Beverly Hills Teens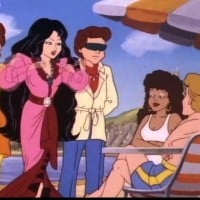 Beverly Hills Teens is an American animated children's television program produced by DIC Animation City.
6
The Smurfs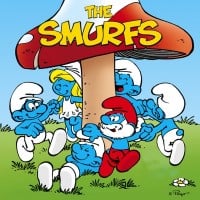 The Smurfs is an American-Belgian animated fantasy-comedy children's television series that aired on NBC from 12 September 1981, to 2 December 1989. Produced by Hanna-Barbera Productions, it is based on the Belgian comic series by the same name, created by Belgian cartoonist Peyo and aired for 256 episodes ...read more.
7
Garfield and Friends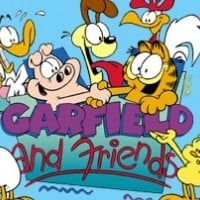 Garfield and Friends is an American animated television series based on the comic strip Garfield by Jim Davis.
8
Thundercats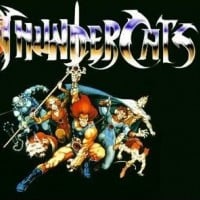 ThunderCats is an American animated series based on a group of cat-like humanoid aliens. The show was created by Tobin "Ted" Wolf and animated by Japanese animation studio Pacific Animation Corporation.
9
Inspector Gadget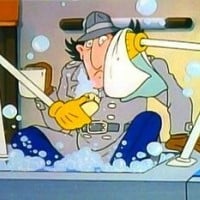 10
He-man and the Masters of the Universe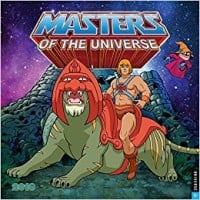 He-Man and the Masters of the Universe is an American animated television series produced by Filmation based on Mattel's toy line Masters of the Universe.
Probably the first popular cartoon to be based off a toy. But hey, This used to be my dad's favorite cartoon during the 80s. but was gone with star wars, transformers, and other action stuff in the 90s where there is silly cartoons featuring animals who are just too goofy and they always get unlucky. (exam. Animaniacs, Ren & Stimpy, Rocko) - roblox connor4808
The Filmation series was the first and, to date, still the best. The fandom (or what's left of it, anyway) SUCKS, though! You'd expect that level of sheer character hate from 15-16-year-olds, not 45-46-year-olds. FFS, people, GROW UP.
It's the first T.V. show based off a toy. I had to take a daily dose of it.
The Contenders
11 Bravestarr
12 The Flintstone Kids
13 David the Gnome
14
Muppet Babies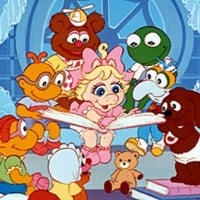 Jim Henson's Muppet Babies, commonly known by the shortened title Muppet Babies, is an American animated television series that aired from September 15, 1984 to November 2, 1991 on CBS.
Great show when I was a kid. I loved the Star Wars, Indiana Jones and other clips.
"Muppet Babies, we make our dreams come true. Muppet Babies, we'll do the same for you."
15 Spider-Man and His Amazing Friends
16 Paw Paws
17
Dungeon & Dragons
Fun fact: one of the kids was Ralph from "Happy Days".
18
The Super Mario Bros. Super Show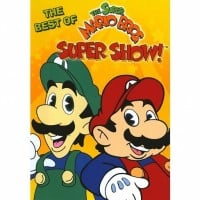 The Super Mario Bros. Super Show! is an American television series, conceived by Andy Heyward, produced by DIC Animation City, and distributed by Viacom Enterprises in association with Nintendo, airing during 1989 from 4 September to 1 December.
Pretty good. I liked Legend of Zelda better though.
My pic. I love Mario a lot!
19 Dennis The Menace
20
The Simpsons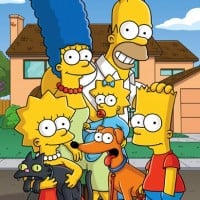 The Simpsons is an American animated sitcom created by Matt Groening that originally started on April 19, 1987 as shorts on The Tracey Ullman Show. It got its own series on December 17, 1989 and is still running as of 2023, making it the longest running animated sitcom. It is about a man named Homer Simpson and his family (wife Marge and children Bart, Lisa and Maggie and pets, Snowball II and Santa's... read more
No one messes with The Simpsons. They rock! They outsold every cartoon as merchandise (video games, board games, DVDs, Blu-ray Discs, a segment on IMAX's CyberWorld 3D movie, a crossover with Family Guy, puzzles, computer games, a arcade game, clothing, compact discs, toys, digital cameras and a virtual community).
More like Ullman shorts and the first episode than the whole series of The Simpsons show everyone watches.
The longest running show of the 80s, it still exists today.
21
Alvin and the Chipmunks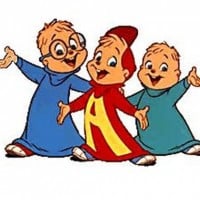 Alvin and the Chipmunks is an American animated television series featuring The Chipmunks, produced by Bagdasarian Productions in association with Ruby-Spears Enterprises from 1983 to 1987, Murakami-Wolf-Swenson in 1988 and DIC Entertainment from 1988 to 1990.It aired from 1983 to 1990 on NBC and is ...read more.
22
She-Ra: Princess of Power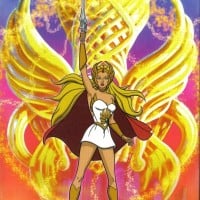 She-Ra is a fictional character in the animated series She-Ra: Princess of Power and its reboot She-Ra and the Princesses of Power.
23
Heathcliff
That theme song slaps!
24 Count Duckula
25
My Little Pony
Hooray! people do like the original. But why isn't The Raggy Dolls on this list? You know Sad Sack, Dotty, Hi-Fi, Lucy, Back-To-Front, Claude, Princess.
PSearch List