Best Anime OVA Specials
I love certain OVA specials. Sometimes they can be more enjoyable than the actual anime itself. But which one's are the best? Here's a few options, the rest is up to you.

The Top Ten

1 Black Lagoon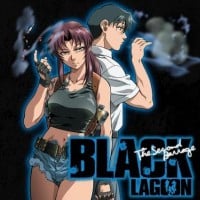 Black Lagoon (stylized in all caps) is a Japanese manga series written and illustrated by Rei Hiroe. It has been published in Shogakukan's seinen manga magazine Monthly Sunday Gene-X since April 2002, with its chapters collected in twelve tankōbon volumes as of August 2021. In North America, the manga ...read more.
Black Lagoon OVA: Roberta's Blood Trail was only five episodes but all five were outstanding to see. This series was already intense but these specials...just wow. First, read the manga and then watch the anime. Then watch the violence and thrill in this special.
2
Fullmetal Alchemist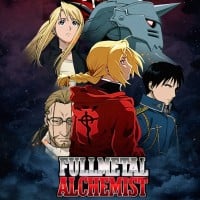 Fullmetal Alchemist is an anime series adapted from the manga of the same name by Hiromu Arakawa. It is about two brothers, Edward Elric and Alphonse Elric, trying to restore their bodies after failing at bringing their mother back to life. It aired in 2003 and was remade as Full Metal Alchemist Brotherhood ...read more.
I love the five OVA specials of this series. I think the ones in FMA Brotherhood are pretty good too. Like the one with Riza and Winry, Izumi's "alchemy" survival training and even Mustang and Hughes befriend an Ishvalan.
3
Another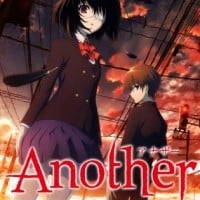 Another is an anime based upon the Novel and Manga of the same name by Yukito Ayatsuji. There also exists a live action movie based on the novel.
The OVA special really made me care about Mei Misaki. Her friendship with Misaki Fujioka made me sympathize with her when the curse hit. Plus it was nice to see she wasn't always the loner type and could actually laugh.
4
Attack on Titan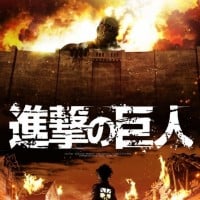 Attack on Titan, also known as Shingeki no Kyojin in Japanese, created by Hajime Isayama, is one of the most popular Japanese anime series to be released. It was first watched in Japan during 2013 and was dubbed in English to be watched in America in 2014. It is best known for its emotional moments, ...read more.
The OVA specials were pretty cool. I loved the Jean special and how over the top insane it was. Plus the intro was hilarious with him replacing Eren or blocking Eren from our viewpoint. That special also made me like Jean more as a character. Then there's one with Hanji as she find Ilse's journal and we truly see her devotion to the Scouts cause. The best though as most expect is No Regrets. The one where we see how Levi got into the Survey Corps and why he acts the way he does. It was great and I'm curious to see how Season 2 plays out.
5
FLCL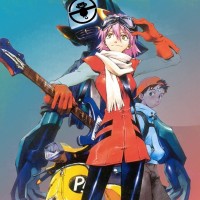 FLCL is an anime original video animation series written by Yōji Enokido, directed by Kazuya Tsurumaki and produced by the FLCL Production Committee, which consisted of Gainax, Production I.G, and King Records.
This anime is pretty split with it's viewership. Like how some people love or hate Clannad or Sword Art Online. However, if you do love FLCL (Fooly Cooly) then I would recommend watching the OVA's too.
FLCL is a very outlandish anime especially with its art direction. But it's DEFINTELY worth a watch... don't get turned off so easily with this one.
6
Hellsing Ultimate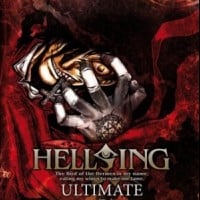 Hellsing is a Japanese manga series written and illustrated by Kouta Hirano. It chronicles the efforts of the mysterious and secret Hellsing Organization, as it combats vampires, ghouls, and other supernatural foes who threaten England.
A great reboot of this series. I know somewhere deep inside, people cringe at the word 'reboot' but I loved this one. I think it's just as good as the original Hellsing with the same elements from the original.
7
One Punch Man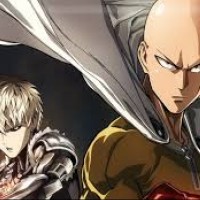 One-Punch Man is an ongoing, online, web comic, which was later adapted into a Manga and Anime series . Created by ONE in 2009, It gained popularity, and soon after, went viral in 2012, surpassing 7 . 9 million views . One-Punch Man (OPM for short) focuses on the protagonist Saitama (Who is named after ...read more.
I was so happy to hear that this anime had OVA specials. The characters I loved came back, the story was interesting and it reminded me of why I loved this series to begin with. That's what an OVA should do.
8
Death Note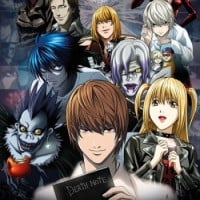 Death Note is a Japanese television drama anime series based on the manga series of the same name by Tsugumi Ohba and Takeshi Obata. The show is centered around Light Yagami - a promising highschooler and aspiring detective with a strong sense of "justice".
This one is did have an OVA sort of. It's more of a director's cut with added scenes, a different point of view and new dialogue. It was pretty enjoyable and might be considered filler but it wasn't the worst filler.
They need to make more OVA's of some of the other manga one shots!
9
Future Diary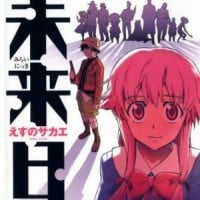 Future Diary is a Japanese manga series written and illustrated by Sakae Esuno. The plot surrounds a battle royale in which each combatant has a diary with entries from the future. The manga was serialized in the Kadokawa Shoten's Shōnen Ace between January 2006 and December 2010.
Yeah, that OVA special sort of saved me some of my complaints for this series. Like that confusing ending with Yuki's phone. It was neat to see what would happen
This OVA helped with the ending of this series...
10
Angel Beats!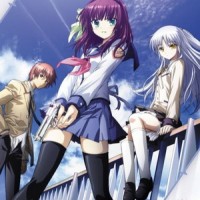 Angel Beats! is a 13-episode Japanese anime television series produced by P.A.Works and Aniplex and directed by Seiji Kishi.
The OVA specials weren't the most groundbreaking but they were great despite that. They were simple and sweet from old characters we loved. Fun fact: I didn't know those were OVA's. My friend who gave me a flash drive of the series put them in chronological order. So I thought they were part of the episodes.
The Contenders
11
Baccano!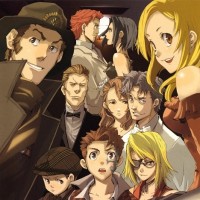 Baccano! (バッカーノ!), which Narita translates as 'stupid commotion', is Italian for 'ruckus'. An ongoing light novel series with over twenty volumes published, it takes place across three eras – the early 1700s, 1930s, and 2000s – and presents its story arcs in anachronistic fashion. Though ...read more.
12
Fairy Tail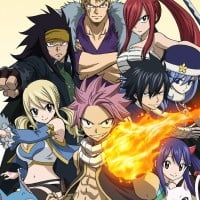 Fairy Tail is a manga franchise created by Hiro Mashima. The manga has been adapted into an anime series produced by A-1 Pictures and Satelight, which began broadcasting in Japan on October 12, 2009. Additionally, A-1 Pictures and Satelight have developed seven original video animations and an animated ...read more.
OVA 6 was pretty good.
13
Darker Than Black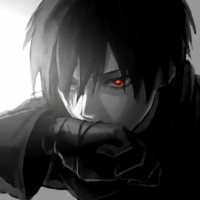 Darker than Black, known in Japan as Darker than Black: The Black Contractor, is an anime television series created, directed and written by Tensai Okamura and animated by Bones. In 2007, the 26 episode anime named Darker Than Black: The Black Contractor aired with a huge commercial success. It was ...read more.
14
One Piece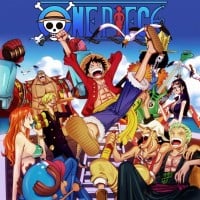 One Piece is a manga franchise created by Eiichiro Oda. The manga has been adapted into an original video animation (OVA) produced by Production I.G in 1998, and an anime series produced by Toei Animation, which began broadcasting in Japan in 1999 and has aired 851 episodes to date.
15 Kite
16 Mezzo Forte
17 Re: Cutie Honey
18 Midnight Panther
19 Words Worth
20 La Blue Girl
21 Night Shift Nurses
22 Body Transfer
23 Samurai XXX
24 Marine a Go Go
25
Bible Black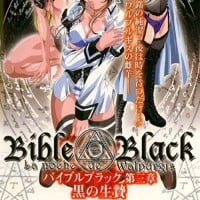 BAdd New Item