Top 10 Greatest Third Basemen of All Time
The Top Ten
1 Mike Schmidt
2 George Brett
3
Chipper Jones
Yes he was crazy, crazy in giving Atlanta a hot bed for great baseball. Here's his 2018 Hall of Fame Plaque: switch-hitting lineup centerpiece during the Braves Dynastic seasons of the 1990s and 2000s. Among players who we're primarily third baseman, retired as the ALL-Time Leader in runs scored and driven in. Batted better than .300 from both sides of the plate during 19-year career, totaling 468 home runs, 1,923 RBIs, and eight ALL-Star Game selections. First overall pick in 1990 draft. fueled Braves to 1995 Championship as dynamic rookie. Hit 45 home runs in 1999 N.L. MVP season and won 2008 Batting Crown with .364 average. Only switch-hitter in history with at least a .300 batting average, .400 on-base percentage and a .500 Slugging Percentage.
Its Joeysworld
4 Wade Boggs
5
Brooks Robinson
Beccuase defensive is half of the game and does not garner half the credit (as hitting): Brooks Robinson was arguably greatest fielder (of any position) of all time and carried a respectable (espc for that era) batting avg... A fair observation to say he may haved saved (w/ his defense) as many runs as the others produced. Thank you for the chance to comment.
6 Eddie Mattews
7 Adrian Beltre
8 Pie Traynor
9 A-rod
10 Ron Santo
The Contenders
11 Scott Rolen
12 Jimmy Collins
13 John Baker
14 David Wright
15
Graig Nettles
The greatest underrated third baseman of all time. This man may not be going to the hall of fame, but what he did to the Yankees during his time there is nothing short of spectacular. For those who witness his spectacular play in Game 3 of the 1978 World Series, know that he was one of the reasons the Yankees made a spectacular second half 1978 season to over take those Boston Red Sox and captured the American League East. Nettles himself once joked "When I was a little boy, I wanted to be a ballplayer and join the circus. With the Yankees I have accomplished both."
Its Joeysworld
16
Miguel Cabrera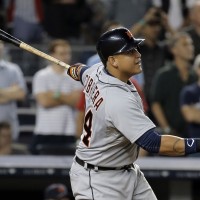 José Miguel Cabrera Torres, commonly known as Miguel Cabrera and nicknamed "Miggy", is a Venezuelan professional baseball first baseman who plays for the Detroit Tigers of Major League Baseball.
17
Pete Rose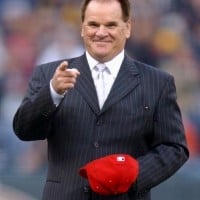 18 Paul Molitor
19
Ray Dandridge
Ray Dandridge, now there's a name from the past and here's his 1987 Hall of Fame Plaque: Flashy but smooth third baseman defensively. A brilliant fielder with powerful arm. Offensively, a spray hitter with outstanding bat control. Played for Detroit Stars, Newark Dodgers, Newark Eagles and New York Cubans in Negro Leagues and for Veracruz and Mexico City in Mexican Leagues. American Association MVP in 1950 with .311, 11 home runs and 80 RBIs playing for Minneapolis Miners.
Its Joeysworld
20 Al Rosen
21 Buddy Bell
22
Nolan Arenado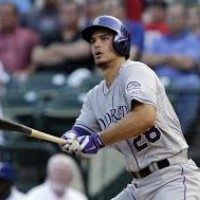 23
Deacon White
The most ignored greatest third baseman of all time. Then in 2013, after over a century, he finally got in to the Hall of Fame, here's his plaque: Consummate gentleman ballplayer and 19th century star who batted .312 in 20 seasons. 12 times hitting .300 or better. Considered one of the premier catchers of his era before making the transition to star third baseman. Led teams to six championships. Renowned for his integrity and character, superior skill and all-around play. two-time batting champion, paced N.L. in nearly every offensive category in 1877. Collected the first hit in professional baseball history in 1871.
Its Joeysworld
BAdd New Item