All Time Greatest Home Run Hitters
Steroid suspicion or not, they gave us some memorable moments.

The Top Ten

1 Babe Ruth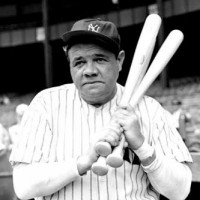 George Herman Ruth Jr., better known as Babe Ruth, was an American professional baseball player whose career in Major League Baseball spanned 22 seasons, from 1914 through 1935.
Look at the stats. He hit more homers in one year than entire teams did. He was so far ahead of anyone in his era, it's not even close. Wonder how he would have done in today's game.
No steroids and he pitched for a few seasons not as many at bats.
Really great baseball player. He was always my idol in baseball.
WHen you look at how far above his peers he was, he is unequalled.
2
Hank Aaron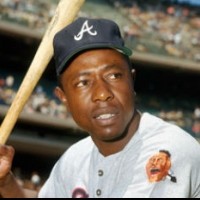 Henry Louis Aaron, nicknamed "Hammer" or "Hammerin' Hank", was a retired American Major League Baseball right fielder who served as the senior vice president of the Atlanta Braves.
Hank Aaron still has the all time home run leader in my book. Using steroids is a way of cheating the game of baseball. And cheating like in everything else gets you disqualified
Excelled during a time when pitchers ruled the league.
Awesome, Would of had the most home runs if Barry Bonds would have not took the steroids
3
Barry Bonds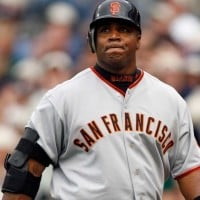 Barry Lamar Bonds is an American former professional baseball left fielder who played 22 seasons in Major League Baseball with the Pittsburgh Pirates and San Francisco Giants.
Never pick up the steroids, and you'd get Hall of Fame votes.
Drop the steroids, and you still got Hall of Fame stats.
Most career home runs
4
Willie Mays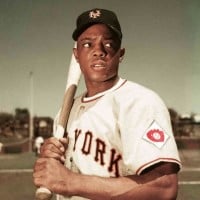 Willie Howard Mays, Jr., nicknamed "The Say Hey Kid", is an American former Major League Baseball center fielder who spent almost all of his 22-season career playing for the New York/San Francisco Giants, before finishing with the New York Mets.
Missed two years in his prime and played at the stick where home runs went to die. Would have otherwise been the first to break Ruth's record.
Willie Mays would have had more homers if he hadn't served in the army for two of his prime years, and if he hadn't played his home games in unusually spacious ballparks.
I would rank him higher than Hank Aaron. If only he played in a hitter friendly ballpark.
5
Ken Griffey Jr.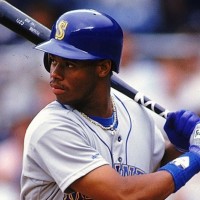 George Kenneth Griffey Jr. nicknamed "Junior" and "The Kid", is an American former professional baseball outfielder who played 22 years in Major League Baseball.
Only player from the steroid era who didn't cheat. Also with all his injuries, he likely could have had the most home runs all time if he was more healthy. Very underrated and unappreciated due to the cheaters like Bonds, Rodriguez, and McGuire.
Most exciting player I've ever seen. He did it all.
Ken had the sweetest swing in baseball.
Best swing ever! So natural
6
Alex Rodriguez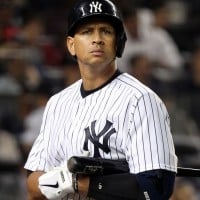 Alexander Emmanuel Rodriguez, nicknamed "A-Rod", is an American former professional baseball shortstop and third baseman. He played 22 seasons in Major League Baseball for the Seattle Mariners, Texas Rangers, and New York Yankees.
Pretty good at cheating. Only got caught and suspended 3 times.
7 Mickey Mantle
8 Chris Davis
9
Reggie Jackson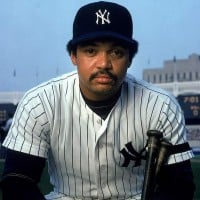 Reginald Martinez Jackson is an American former professional baseball right fielder who played 21 seasons for the Kansas City / Oakland Athletics, Baltimore Orioles, New York Yankees, and California Angels of Major League Baseball.
Tougher and stronger than anyone from the steroids era.
10
Frank Thomas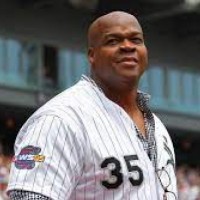 Frank Edward Thomas Jr., nicknamed "the Big Hurt", is an American former professional baseball first baseman and designated hitter.
The Contenders
11
Mark McGwire
Most home runs per at bat = best home run hitter of all time. Period.
12
Ted Williams
The Splendid Splinter and all of his greatest moments is mention here in this 1966 Hall of Fame Plaque: Batted .406 in 1941. Led A.L. in batting 6 times; Slugging percentage 9 times; Total bases 6 times; Runs scored 6 times; Bases on Balls 8 times; Total hits 2,654 Included 521 home runs; Lifetime batting average .344; Lifetime Slugging Average .654 Most Valuable A.L. Player 1946 & 1949. Played in 18 ALL-Star Games; Named Player of the Decade 1951-1960.
Its Joeysworld
Best hitter on this list, period. Not exactly remembered for his home runs, though.
Another great that lost years to the military (WWII and again in Korea)
13
Frank Robinson
Most underrated on this list. Didn't have the hype factor like Mantle or Mays but arguably a better power hitter than both.
14
Jim Thome
One of the greats
15
Josh Gibson
He was known as the black babe Ruth, and rightfully so. He was said as hitting 74 home runs in one season. He was a pure power hitter
16
George Brett
Although not a home run hitter, he is though best remembered for two that went yard. Game 3 of the 1980 American League Championship Series, trailing 2-1 at New York's Yankee Stadium where the crowd was vocal that night, Brett silenced the crowd with a crushing 3-run home run that would send the Royals to the World Series, the Yankees would not be swept again in the post season until 2012. Then of course the Pine Tar Game, a burst of Brett coming out of the dugout, and then of course his home was restored.
Its Joeysworld
17
Roger Maris
Roger had the courage NOT to use steroids to hit 61. Instead, he had the courage to prove he was that good in a city that known for champions.
Its Joeysworld
18 Harmon Killebrew
19
Giancarlo Stanton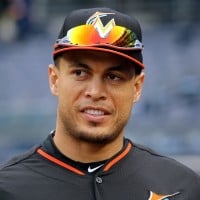 Giancarlo Cruz Michael Stanton is an American professional baseball outfielder and designated hitter for the New York Yankees of Major League Baseball.
20
Albert Pujols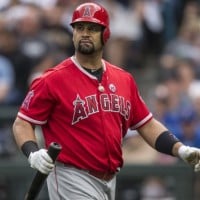 José Alberto Pujols Alcántara is a Dominican American professional baseball first baseman for the Los Angeles Angels of Major League Baseball.
21 Evan Longoria
22
Eddie Murray
I pick Eddie because he hit over 500 home runs in his career (504), that some baseball fans may not known that Eddie had so much power. In his career, he once led the American League in home runs and that happened to be the Strike shortened 1981 season, and once was a World Series Champion (1983) and that happened on a Sunday in Game 5 facing TV competition against The National Football League. Eddie played in 8 All-Star Games and forever played a part in Baltimore Orioles history.
Its Joeysworld
23 Jimmie Foxx
24
David Ortiz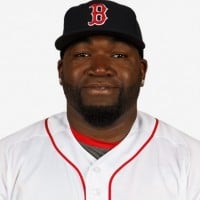 David Américo Ortiz Arias, nicknamed "Big Papi," is a Dominican American former professional baseball designated hitter and occasional first baseman who played 20 Major League Baseball seasons, primarily with the Boston Red Sox, but also with the Minnesota Twins.
25
Mike Schmidt
One of baseball's greatest sluggers ever, here's his 1995 Hall of Fame Plaque: Unprecendented combination of power and defense with unusual mixture of strength, coordination and speed made him one of the game's greatest third basemen. 7th on ALL-Time list with 548 homers. His 8 home run titles (1 tie) bettered only by Babe Ruth. Belted 40 or more on 3 occasions and topped 30 ten other times. 48 home runs in 1980 most ever by third baseman. Hit 4 in one game in 1976. 3-time MVP with 10 Gold Gloves for fielding excellence.
Its Joeysworld
PSearch List