Top 10 Most Surprising Moments and Trends in College Basketball 2019-20
College basketball this season has been wild and unlike anything we've seen. There is no dominant team. Anyone can beat anyone else. There are no set National Championship contenders. There is a higher tier of teams but nobody that isn't flawed. This should make for a really interesting tournament, though.

The Top Ten

1 North Carolina's Season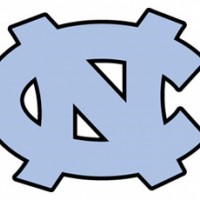 What on earth is going on in Chapel Hill? Okay, sure, injuries have been a problem, but even through that, they are in last place in the ACC? Yes, that's how low they have gone. Cole Anthony has missed time, but even when healthy, the Tar Heels cannot win games. Losing at home to Duke is the perfect recap of their season. They have lost games they normally don't. Clemson, Boston College, Wake Forest, Wofford, etc. There's bad, and then there's this. Just wow, and this is a blue-blood program. Just unbelievable.
2
San Diego State Being Undefeated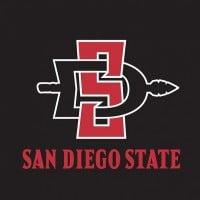 Representing San Diego State University in California, the Aztecs compete in the Mountain West Conference. Notable for their football and men's basketball programs, they have received several accolades. Their colors are red and black.
The Aztecs have come out of nowhere and suddenly look like one of the best teams in basketball. Who saw this coming? They are 25-0 and have clinched the conference regular-season title. They may be a 1-seed caliber team, and who knows what happens in March.
3
Dayton Flyers' Season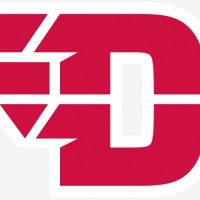 The Flyers are sitting at 21-2 behind the national player of the year front-runner, Obi Toppin. They have won 12 consecutive games, and they also have a dynamic guard in Jalen Crutcher. Nearly all five starters average double figures while ranking second nationally in adjusted offensive efficiency (per KenPom). Of Dayton's two losses, Kansas (in overtime) and Colorado (a two-point decision), they looked like a team that can thrive in the second weekend of the NCAA tournament and still be playing in April. I don't think anyone saw this coming.
4
Duke Losing at Home to Stephen F Austin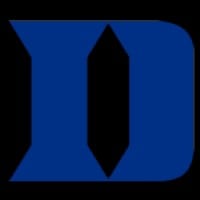 Duke University is a private research university located in Durham, North Carolina, United States. Founded by Methodists and Quakers in the present-day town of Trinity in 1838, the school moved to Durham in 1892. In 1924, tobacco and electric power industrialist James Buchanan Duke established the Duke Endowment, at which time the institution changed its name to honor his deceased father, Washington Duke.
Yes, a rare loss at Cameron Indoor Stadium, the iconic home of prestigious Duke. It's no exaggeration to call it one of the biggest college basketball upsets in decades. Stephen F. Austin beat Duke 85-83 in overtime, and it ended on a coast-to-coast buzzer-beater sure to be replayed for years to come. They have not lost a home non-conference game in 150 games. The last team to do it was St. Johns in 2000. They came into this game 6-0 and 27.5-point favorites.
5
Kentucky Losing at Home to Evansville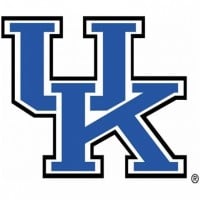 Located in Nashville, Tennessee, the Vanderbilt Commodores are the athletic teams of Vanderbilt University. They compete in the Southeastern Conference (SEC) and are known for their strong baseball and women's tennis programs. The team's mascot is named Mr. Commodore, and their colors are black and gold.
Kentucky was coming fresh off a win over Michigan State in Madison Square Garden. UK was favored by 25 points, yet started off sluggishly, and Evansville took advantage, outplaying Big Blue Nation at Rupp Arena. It was Evansville's first win over a #1 team and in the running for the largest upset in college basketball in the last 15 seasons.
6
Virginia Struggling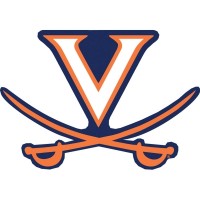 The Virginia Cavaliers football team represents the University of Virginia in the sport of American football. The Cavaliers compete in the Football Bowl Subdivision of the National Collegiate Athletic Association and the Coastal Division of the Atlantic Coast Conference.
The defending national champions have hit a bit of a hangover in the follow-up year. Simply put, they lost a lot of key players on their championship roster; therefore, there's a big talent drop-off. Virginia has a lot of guys who can't hit shots like they did last year, and while defense wins championships, it takes offense to get there. Scoring just barely 50 points isn't exactly National Championship caliber.
7
Baylor Winning at Allen Fieldhouse for the First Time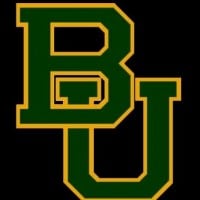 The Baylor Bears are the sports teams of Baylor University. Baylor's men's sports teams are named the Bears, and some women's teams are named the Lady Bears.
Coming into this game, Baylor was winless at Allen Fieldhouse, going 0-16 over that span. Scott Drew himself was also at a point where he had more losses at Allen than Bill Self. All those narratives were put to rest as Baylor controlled this game from the start, and this is where everyone took notice of them. From there, the Bears have seemingly been dominant, going 11-0 in the conference so far.
8
The Instability of the #1 Ranking
Unlike years prior, there has been no dominant #1 team. So far this year, we have had 7 different teams become #1 at some point:

Michigan State: lost to Kentucky and has dropped out of the Top 25.
Kentucky: lost to Evansville and fell as far as #19.
Duke: Lost to Stephen F Austin but has steadily stayed near the top.
Louisville: lost to Texas Tech but has remained in the top 10.
Kansas: lost to Villanova but has remained at #3.
Gonzaga: lost it based on strength of schedule.
Baylor: currently #1 after a win at Kansas.

It's a weird phenomenon when the #1 ranking has been shared by so many teams. Like I've said, nobody is good this year. The #1 spot is wide open as it's ever been. This is truly a bizarre trend.
9
Clemson Beating Duke and North Carolina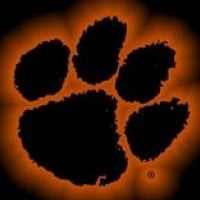 The Clemson Tigers are the athletic teams representing Clemson University. They compete as a member of the National Collegiate Athletic Association Division I level (Football Bowl Subdivision, primarily competing in the Atlantic Coast Conference for all sports since the 1953-54 season.
Clemson has never been much of a basketball school, but that all changed. After losing the National Championship in football to LSU, the Tigers did have something to celebrate with their first win over a top 3 team since 2001. Earlier, the Tigers knocked off North Carolina at Chapel Hill, ending a 0-59 streak. This is the first time the Clemson Tigers have beaten Duke and UNC in the same season since 1995-96.
10
Kansas vs K-State Brawl
A heated rivalry turned ugly near the end of the game. Kansas was up by 20, dribbling the clock out, and the coaches were already shaking hands. All was normal until a K-State player took the ball and tried to dunk at the last second, only to get it rejected. From there, it turned into taunting, and the entire KSU bench then decided to storm the court, resulting in a chaotic brawl. It was ugly and a bad look for both sides, regardless of who started it. Funny enough, it's the most relevant KSU will ever be this year.
The Contenders
11 The tournament was cancelled
BAdd New Item