Most Beautiful Pokemon
Swank
The Contenders: Page 2
21
Arcanine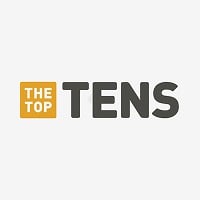 Arcanine is a fictional creature in the Pokemon Franchise. Introduced in Generation 1, it is a fire type Pokemon. It is the evolved form of Growlithe. Legends tell of its fighting alongside a general and conquering a whole country. Arcanine is also known for its high speed, capable of running over 6,200 ...read more.
Not the most beautiful for me, his design, even though beautiful, is way more badass than it is beautiful, for me he has easily the best design of any Pokemon.
Well I don't know if arcanine is the most beautiful Pokemon but it is one of the coolest (to me) I really love arcanine. It is my FAVORITE. Go arcanine. I think the most beautiful Pokemon is sylveon.
This Pokemon is the only one who I can say is both masculine and beautiful. I love it!
Ma boi arcanine
V 5 Comments
22
Mew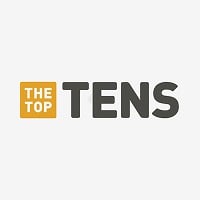 Mew is one of the fictional species of creatures from Nintendo's and Game Freak's Pokémon media franchise created by Satoshi Tajiri.
Mew is cute but not beautiful
I love Mew! She is so outgoing and fun. I think that she should be in the top fives.
Mew is the cutest pokemon
i love it.
V 1 Comment
23
Virizion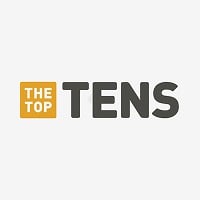 I don't know why. But she's my favorite sword of justice. She should've had a bigger role in the movie. - nintendofan126
She's my favorite member of the Swords of Justice besides Keldeo. - RiverClanRocks
When virizion is shiny, she is the most beautiful Pokemon ever.
I think Cobalion is better - Goatworlds
V 1 Comment
24
Roserade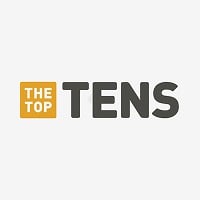 It's sweet aroma, it's beautiful blooms, it's graceful movements, it's EXTREME POWER!
Beautiful and powerful roserade is great but honestly I think roselia is much prettier
25
Lilligant
Lilligant is very beautiful, looking awfully like a regal lady. The flower crown makes for a wonderful addition to her bright green gown, and the pure white skin reminds me of the heavily powdered royals from centuries ago. The swaying motion makes her look like she's always dancing for the ball! Her shiny form is equally as gorgeous, with the blue shade now contrasting the bright pink! She's my favorite of the human-girl-looking Pokemon, more so than Gardevoir, Lopunny and Braixen! I'd love to see a whole bunch of them dance!
People like pokemon either if they are elegant beautiful or powerful or just plain cute... I would like it if they pay attention to bonding
Lilligant definitely deserves more love than any other Pokemon
Come on! Lilligant should AT LEAST be in the top 5!
V 8 Comments
26
Serperior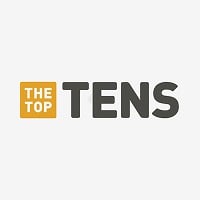 Come on! She's called the Regal Pokemon for a reason!
Don't you see? Her eyes are really calm, her body style is elegant! She is more likely to be at least top 10!
Um wow I think they just got bored and created this legendary version of snivy
Ehhh more badass than beautiful
V 6 Comments
27
Shaymin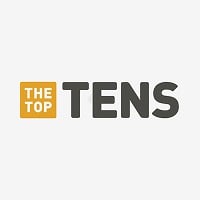 Shaymin NEEDS to be higher up on this list! My second favourite Pokemon and favourite Mythical! She is as sweet as a fly, and I won't go into detail with her appearance, even though this is a 'prettiness,' vote because I went into detail in the 'cutest,' one. Let's just say this little leafy sunshine, the hedgehog whose spikes are as soft as thistle down, is the smiley winner of ANY beauty pageant. Idc what nature she has, you can tell by that face she's a true sweetheart. And by the way, she will DESTROY you in battle. Maybe a bit more in her other form, but she has a lot of epic moves. For starters, Energy Ball. And although I personally don't bother with moves like Sweet Kiss, she can learn that, too. Oh, and forget Chansey as a nurse. With Synthesis, by far the best healing move, she'll cure enough health to make a blooming ocean"
It's so cool it ability is serene grace it has a and it has the most beautiful flower on it
So adorable and pretty with its flower and leaves
Its more cute than pretty
V 1 Comment
28
Bellossom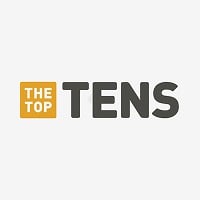 Worth evolving.
So pretty!
29
Mawile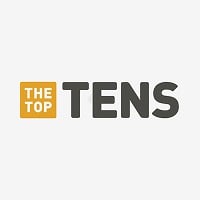 Super cute. Too bad it's deceives people into thinking it's harmless so it can messily devour them.
I like mawile so much the scary bit is her but ignore her scary hair
That sweety Pokemon she is also strong
Not beautiful, But cute! and scary. - LapisBob
30
Florges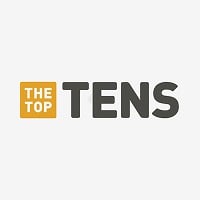 She's like a goddess
Has a large butt I don't like that
What she's like the madam of the forest
BEAUTIFUL!
V 3 Comments
31
Beautifly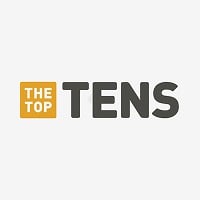 Yes it's so beautiful butterfly! It also attack ferociously when angered!
It has beauty in it's name!
Beautiful! And also has Beauty in it's name! Underrated at 21!
This is the most beautiful
32
Aurorus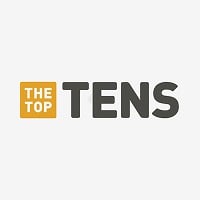 She is an elegant dinosaur with purplish blue with turquoise on her stomach. I love the aurora around her back, head, and neck. Glaceon does not deserve to be on this list. He's just a blue dog with weird bangs. Aurorus is a feminine dinosaur with ice crystals on her back and mystic colors with an aurora on her head that flows all the way down to the back, like an angel in the tundra at night. Her shiny even, purplish blue replaced with white and the turquoise a little more teal that fits PERFECTLY with the tundra. IGNORE GLACEON. VOTE FORE AURORUS. SHE DESERVES TO BE IN THE TOP 10!
Honestly, Aurorus is one of my favorites. Not only is she a rock/ice type, but a fossil Pokemon who looks like an elegant dinosaur. She's got beautiful jewels lined along her back and is colored a magnificent light indigo with teal. I also love the fans/auroras on her neck, it just corresponds to well with those big pretty eyes. I honestly believe Aurorus should be higher up on the list, at least in the lower twenties.
Sorry if I spelled it wrong but it is still very pretty!
I love how elegant she is. It st least SHOULD be in the top tens if not the top fives. Go aurorus!
V 5 Comments
33
Cinccino
Cute and cuddly
Cinccino's furr is so cute
It's so cute and beutiful :D - FionaMarieBoey
34
Pidgeot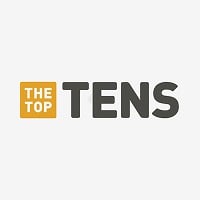 Love mega pidgeot and pidgeot and by the way I don't think my luck could get any better in Pokemon go I got pikachu seaking and pidgeot and I am level 3
It's Bird Jesus, what do you expect from it? - noo7na7
Beautiful flying Pokemon ever
Nice pokemon
35
Diancie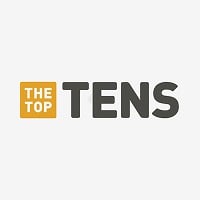 Diancie, number 719 and the Jewel Pokémon is a mythical Pokémon in the game series Pokémon. It features in its own movie in the Pokémon anime series called "Diancie and the Cocoon of Destruction". This Pokémon can also Mega Evolve.
What? Mega Diancie is the most beautiful of them all! Have you seen her? Definitely higher than Lopunny and Mew! Her lilac skin has an aroma of rose gold (my imagination here ) and she looks like she is cloaked in a beautiful wedding outfit. A long, silky white gown and veil with a beautiful rose quartz tiara and matching accessories. Who couldn't fall for that?!
Diancie is 24? Come on its mega evolution is the most beautiful thing to see it should be at least in top 10
Most amazing and the best naturally fairy Pokemon ever
She's one of the best Pokemon out there(well, for my opinion) and her mega form has lots of detail
V 18 Comments
36
Reshiram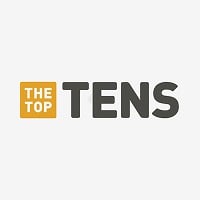 This looks stunning and beautiful; however, she's underrated when it comes to looks and strength.
Underrated! She can blow a Blue Flare that can faint those beautiful pokemon from rank 1 to 20 in one blow and thus they can turn to ashes in its single hit!
Elegant beautiful white dragon. With lovley flowing wings and crystal blue eyes. It can even use the power of deadly but graceful fire.
Reshiram is a beautiful Pokemon that has been placed too low on this list.
Those beautiful white wings and that serious looking face. Just magnificent.
V 11 Comments
37
Delphox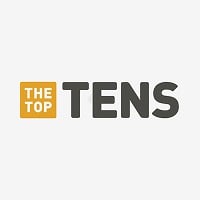 To me delphox is beautiful as a fire and fairy type, delphox has no dark pink in her body
People who say she is ugly suck. I happen to think this pokemon is beautiful
She is beautiful
Stronger and beauty
V 11 Comments
38
Eevee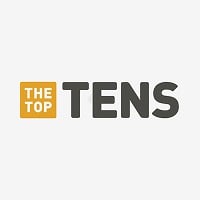 Eevee, known in Japan as Eievui, is a Pokémon species in Nintendo and Game Freak's Pokémon franchise.
Eevee isn't beautiful, more like cute. Of course some of his evolutions are beautiful, like espeon.
The cutest and prettiest Pokemon
Instead of being beautiful why not cute
Cute + Pokemon = Eevee
V 5 Comments
39
Lunala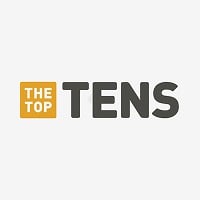 Lunala is a dual-type Psychic/Ghost Legendary Pokémon introduced in Generation VII . It evolves from Cosmoem when leveled up in Pokémon Moon starting at level 53 . It is one of Cosmog's final forms, the other being Solgaleo . ...read more.
Lunala deserves a higher spot in my opinion, this pokemon is a mixture of holo, galaxy and gold, just such a majestic pokemon!
Lunala Should be WAY above Glaceon I mean its beautiful and majestic its deserves at least 4th
It's so pretty!
Cosmic Astronomical beauty! - JuliaRandomly
40
Lugia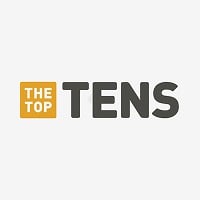 He/She might be cool but definitely strong and elegant. Its song... breathtaking & gives everyone a lesson about unity. It is one of my favorite legendaries ever. Personally, I saw his/her smile is Very Cute!
I even pair her song to the romantic music Etude Op. 10 no. 4 by Frederick Chopin.
I think this is the only legendary pokemon that fits all of the five sectors of pokemon contests: Cool, Cute, Smart, and Tough, and the most imprtant of all: in the BEAUTY contest because she is devastatingly BEAUTIFUL!
Soul Silver that shines like Rhodium. - JuliaRandomly
V 4 Comments
PSearch List
Recommended Lists
Related Lists

Most Beautiful Pokemon That Would Be Great for Contests

Top 10 Strongest Pokemon

Most Beautiful Korean Male Idols

Best Pokemon Games
List Stats
4,000 votes
116 listings
4 years, 253 days old

Top Remixes (18)

1. Xerneas
2. Dawn Wings Necrozma
3. Primarina
JuliaRandomly

1. Absol
2. Ninetales
3. Dragonair
Zorosanji

1. Xerneas
2. Gardevoir
3. Froslass
vocoon911
View All 18
Posts
Error Reporting
See a factual error in these listings? Report it
here
.