Best Adventure Time Episodes
mrpotatoheadchernobylstyle
The Contenders: Page 6
102
The Hard Easy
The mud scamps are just so funny and I love the setting and the ending like Finn straight up kisses a dude right on the lips - Ladysnuggles
Haha the mega frog.
103 The Light Cloud
104
Three Buckets
AT before this episode for me: I love this show sime dark notes but nothing to give me nightmares, and the three buckets where do I begin it has identity theft, humor, and murder. How can those 2 things be funny don't ask me but somehow it was both horrifying and hilarious. (at the appropriate times)
106
Tree Trunks
This is number one hands down. Tree trunks exploding in the end nearly killed me
Tree trunks finn and jake go on a quest to get the special crystal gem apple.
The character and the episode are amazing! And also,how did she come back to life in Evicted?!
V 3 Comments
107
Adventure Time with Fionna and Cake
The worst episode of Adventure Time? Ha, you people make me laugh. This episode spawn one of the greatest characteristics of the show's unbelievable weirdness: how many shows change all of their character's genders in order to have some major character development? The answer: only Adventure Time.
Amazing, then watch the one one with marshall lee who is voiced by childish gambino!
Fionna & Cake is one of the best episodes of adventure time
The characters look more sexy
V 3 Comments
108 Five More Short Graybles
109 Return to the Nightosphere
110 Daddy's Little Monster
111
Finn the Human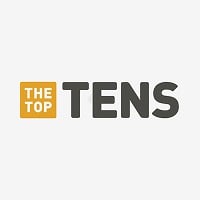 Finn 'the Human' Mertens is a fictional character and the main protagonist of the American animated television series Adventure Time created by Pendleton Ward.
I like this episode.
Yes
112 Too Old
113 The Suitor
114
A Glitch is a Glitch
THERE IS NOT A GLITCH IN THIS EPISODE, IDIOT!

Adventure Time 666% SUCK!
So different to other Adventure Time episodes. And why does the Glitch have to barf at the end? Cause duh, there's no way I'm putting my hair into my mouth like that! Still, awesome episode.
V 1 Comment
115 Still
116 Billy's Bucket List
117
Beautopia
Another abandoned like town in an already post apocalyptic setting of adventure time! Awesome!
118 Something Big
119 Breezy
120 Another Way
PSearch List
Recommended Lists