Panic! At The Disco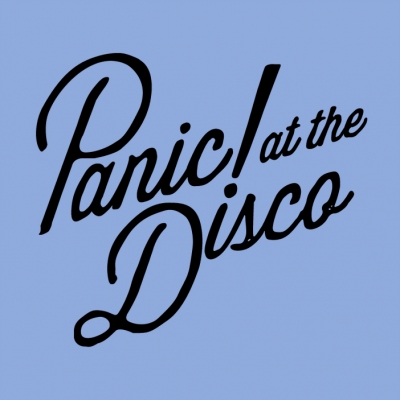 Uploaded by BKAllmighty
Info
Panic! at the Disco is an American pop rock band from Las Vegas, Nevada, formed in 2004 and featuring the current lineup of vocalist Brendon Urie, accompanied on tour by bassist Dallon Weekes, guitarist Kenneth Harris, and drummer Dan Pawlovich.
Comments
Top
Popular
Newest
Panic! At The Disco is a band that has made a lot of creative songs since their first album. I do not get why they are ranked so low. One thing I find good on their albums is that no album sounds the same. The first was unique, combining classical and techno, the 2nd sounding more of the 60's and the third combining both the albums. They are a lot more creative than some of the bands ranked above them like Tokio hotel and Creed. Come on, how come creed is at that number?
Panic! At The Disco is fabulous! I love their lyrics, in the first album especially. Brandon has such a wonderful, rich voice! And he's also sexy! Double win! It sucks Ryan's gone now, but the band is still amazing and totally worth being higher than this!
I am such a huge fan of these guys I also had a friend that introduced me to these guys and the first song I heard by the was LYING IS THE MOST FUN I GIRL CAN HAVE WITHOUT TAKING HER CLOTHES OFF. After that I looked up more of their songs and fell deeply in love with them haha. I Know all the lyrics to every song they have written &. Brandon has such a unique voice, no one can match up to his skills.
Panic! At The Disco is great. Whenever I'm working on my laptop, I just find a YouTube mix of their songs and leave it on. Brendon Urie's voice is so perfect for this genre and it's really worth listening to. Also, their song titles are amazing, "Lying is The Most Fun A Girl Can Have Without Taking Her Clothes Off"? And the next one on that album is "But It's Better If You Do". They're awesome. Check them out!
Honestly, I don't know why Panic! At the Disco is so low down! Their songs are AMAZING! They have some weird lyrics, but only people who actually like the band will make an effort to decipher the lyrics. I think that's something everyone should do. Check out songs like This Is Gospel, New Perspective, and come on! Come on is actually my FAVORITE song of ALL TIME! I think it's really inspirational and heart-warming! It's not on an album, so many people don't know it. It's a collab with Fun. that I think is worth listening to, like all of their songs.
Panic! At The Disco are classy. There are so many more of these bands that I listen to on a daily basis, but P! ATD are the most underrated for their quality. Linkin Park are undeserving of the crown. P! ATD aren't either, but they surely rank above Linkin Park.
I didn't love them at first, but then they grew to be my overall favorite. Each album carries a completely different tone, from a Beatles sound to a more rock filled CD, to a pop punk beat. Honestly, the lyrics are original, every song is completely different then the last, unlike so much pop music today, and the music videos are not al about love and sex but about more deep and interesting, thoughtful topics. And no, as a disclaimer, I am not a 14 year old girl. For that I would refer you to the One Direction posts.
It is not fair for them to be this low. As a true panic fan and a Brendon Urie fan, I must say that Brendon has dedicated his life and host time and has worked too hard for this to be number 38 on the list. You people have no taste. This is all an opinion based website and I am outraged. You wouldn't know good music if it came up to you and said, hello I'm good music.
I'd scream to the top of my lungs 'till I pass out, recover, and do it all over again if Panic! At the Disco came over to perform at my place! If only...
Panic! At the Disco are unique in their own way. Their songs each have a special meaning behind them, things that everyone can relate to yet don't know it. Combine well thought out song names, lyrics, and Brendon Urie and you have Panic! At the Disco
With both lyrically and musically, you can rarely find a band that can prosper with these two essentials. Panic! At The Disco has a unique style, and their mentor is Fall Out Boy. So, thumbs up if you believe that they deserved that crown.
Everything is different! There music is amazing it's so unique and interesting! If you haven't heard of them look them up and check out some of their songs like hurricane or I write sins not tragedies great stuff1
Last year I discovered this band, lets just say that my life changed. They are nothing like the boring crap on the radio, they actually work for their fame and publicity. They are an awesome band. I am so glad that "This is Gospel" played in my class last year, or I would have never known them.
A Fever You Can't Sweat Out is, in my opinion, one of the best albums of the 21st century so far. Ryan Ross' lyrics are astounding for someone to have written at such a young age. Each song on that album could be an extremely successful single.
I am a little surprised they didn't place a little higher because they change their theme with each album, and they lyrics are really creative and use a wide (and rather uncensored) vocabulary, but they still placed pretty well in the end I think.
They're actually really creative about their music. It has a different feeling to it, but it's really good, really stylish! I don't see why this isn't higher up.
Seriously Panic! At The Disco changed my whole life. Their music means so much to me and it's helped me through some tough times. They deserve to be higher than #29. They saved my life and so many others
Yea best band of the decade I don't see how they are not in the top ten I'm totally addicted to their music and you should totally give them a try if you like alternative music. They are awesome check it out!
This band is my all time favorite. I also looked it up out of curiosity one day and I'm so glad I did. It is definitely one of the best bands ever. Their music is pure brilliance.
Panic! Is awesome because their sound keeps changing and I really enjoy (unlike others) the feeling of unexpectedness with each album release.
Always love hearing the new music that comes out, so far I haven't disliked any of their song no matter the genre so I'd say that's an achievement.
Love, just love them a really great band and well FOB too, you know Fall Out Boy, but mainly Panic At The Disco. "Too weird to live, too rare too die."
THEY DESERVE TO AT LEAST BE IN THE TOP 20!
They have amazingly written songs and they preform AMAZING live!
At first, I didn't like this band too much, then I heard a few songs other than I Write Sins, Not Tragedies. This is a really good band.
So, me and my mom share music on the cloud (my dad doesn't get his own music, neither does my lil bro). I was looking for good songs because we were on a six hour road trip and well, what other crap could I do? So I got to The letter N bored as heck, and I saw this song called Nine in the Afternoon. I thought the title was pretty funny. I clicked the title and the first thing I heard was this strong voice singing "Back to the street where we began! ". I was all like "I like this guy! He has actual TALENT. Not like 1D or whatever else my family listens to." Today, I am 10 (surprised at my age? ) and I LOVE P! ATD. My favorite album is Vices and Virtues. Wait, it's A Fever You Can't Sweat Out and Death of a Bachelor. No it's Too Weird to Live, Too Rare to Die or Pretty, Odd. Well I KNOW my favorite songs are Death of a Bachelor and The Ballad of Mona Lisa. I'm afraid that since it's only Urie now, the legacy of P! ATD will be a mere memory like My Chemical Romance (if ya know what I ...more