Best Disney Animated Movies
1
The Lion King

This movie is amazing! I have it at home and completely love it every time I watch it! This is definitely the movie I would recommend to anyone!
This movie is awesome in 4 directions animation, story, music, and sound effects (and it is epic) obvious my favorite Disney movie of all time
This film really blew disney out of the water. I love this movie! I always think of it whenever I see anything related to Africa, and I just was blown away by how amazing it is.
I was a little nervous when I heard that a new lion king was being made, because the first one was truely spectacular! I sat down in the theatre, and quickly ate up my junior mints, and when the movie started, I was already blown away by the amazing animation! Just woah!
The new version was better than I thought, but wasn't even CLOSE to the heart, and spirit of the original. I'm glad they brought back the voice of Mufasa, because that was what made the lion king... well- the lion king!
This hamlet like story is so amazing on so many levels. This is my favorite Disney movie!
There is actually, one disney movie that stands back to back with the lion king, and that movie is the story of a girl who must find herself, who she really is inside. Her reflection. And that movie is called Mulan.
If you have never seen The Lion King, then you don't have a complete childhood. I remember watching this movie for the first time when I was six or seven, and it is still my favorite Disney movie. Why watch it? The animation is top notch, including the amazing CGI "wildebeest" moment, the characters develop in such incredible ways, there are truly memorable lessons, and the movie combines Shakespeare, the Bible, and African folk legends all to create a fun, emotional movie for adults and children. Oh yes, and the music, thanks to John Elton, is the best I've ever heard in an animated film, from the epic Circle of Life sequence to the hilarious Hakuna Matata. This movie is also the highest grossing animated film in history. The Lion King truly shows how important standing up for yourself, friends, and life are.
2
Toy Story

OMG! This movie is the best! My 5 year old friend got me hooked. Now I watch it everyday I can! I even have the little toy peole form Toy Story. This movie is so awesome!
*Did you know the person who plays Ham (the piggy bank) has a part in every 'Disney Pixar Movie'*
I didn't know this list included Pixar, which for me as to be viewed as its own thing. But, nonetheless, I have to say that Toy Story is my favorite Disney animated movie and my favorite animated movie of all time. I love the chemistry between the characters Woody and Buzz and the cast of secondary characters are also very lovable, well-acted and well animated. Tom Hanks and Tim Allen are perfect as Woody and Buzz, respectively and their performance should not be overlooked just because its an animated movie. If in this list we were only talking about Disney animated features and not count the Pixar movies I would have to say that Fantasia was my favorite. - Skuller
Ah Toy story, the movie that made me purposely leave my toys out on the floor thinking they would come to life when I got back home. As with most good disney moves Toy Story promoted belief in the childlike mind of the viewer, expanding their horizon further - Dustbunnie
This has been my favorite movie of all time since I was 1! A kid came to my friend's birthday party, and someone got him bed sheets! Who invited THAT kid?
3
Aladdin

This movie is, by far, the most awesome movie Disney has ever made! It's funny, romantic, adventurous: everything a movie needs!
"wow amazing movie... Hope someday I wish I could have a magic carpet to let me fly all over the world... And a magic lamp with genie inside to grant my wishes.. "
I love Aladdin. I can never pick my fav disney movie but this list has it right to be honest lol. Watching these movies bring me back to when I was little girl yet I am 20 yrs old and watch them all the time
A whole new world is the one of the best Disney song ever, I Love It
4
Beauty and the Beast

Belle is super Hot and I can say she is more than just a pretty face in this movie, she ventures out into the wilderness in search of her dad who is locked away in a castle. Belle goes through the harsh cold weather before reaching the castle, at the time she enters we see two comic reliefs. Lumiere and Cogsworth who kind of guide the girl to the tower, belle unknowingly follows a shining light to the top of some stairs and wonders who was walking here once she sees no one was there. In a split second you hear her dad in a chamber telling her she must go, but she disobeys and stays with her father until The Beast shows. The Beast thrusts her away from the chamber and Belle pleads the beast to let her father go but the horrid creature denies, Belle stands up to the beast and in a soft sweet voice says "take me instead." The Beast lowers his guard and asks her would she really do that, Belle says yes but the Beast says "you must stay here forever," belle replies ...more - Hollis33
I'm 21 and this movie has been my favorite since I first saw it when I was 2
I LOVE BEAUTY AND THE BEST WHO EVER LOVES THIS BE MY GUEST BE MY GUEST THIS MOVIE ROCKS THIS WORLD! GO BEAUTY AND THE BEAST I LOVE IT SO MUCH AND I EVEN LOOK LIKE BEL AND MY MOM CALLS ME BELL I LOVE Disney MOVIES SO MUCH ONE OF THE BEST Disney PRINCESS MOVIES AL I NOW HAVE TO SAY IS awesome AND DOUBLE THUMBS UP!
That movie is great and is my favorite princess movie of all time
And I think it should be number 1
5
Finding Nemo

This movie was well casted, musical score was beautiful and the storyline was never presented so well. I get emotional every time I watch!
Finding Nemo is the greatest animated movie of all time. You must be blind if you can't see that.
this one's best for me. although it shares the same story line as lion king: father and son- story - this one lacks the music and wonderful soundtrack that completes a disney movie. the humor makes up for that loss, IMO.
I've known and watched this movie all my life...THIS SHOULD BE NUMBER 2 AFTER ALICE IN WONDERLAND
6
Mulan

Mulan showed that being a woman does not mean you're incapable of doing things that society used to (and still does some places) consider "men things", suchs as fighting, making important decisions and speaking one minds up.

She is strong (mentally and physically), brave, intelligent and selfless, but still has her own flaws and is human. Perfect role model if you ask me!
I love this film it is best Disney for me of all time! And I am part Chinese so it means a lot to me so well done Disney for making this film
A girl, thrown into a position that not only does everyone believe she doesn't belong in, but she herself thinks she could not bring honor to her family this way. A war, forcing her disabled father whom she loves, to be recruited and fight. This girl loves her father so much, she is willing to risk her life to keep him safe. One problem: girls aren't allowed to enter the war. When I first watched this movie, it made me laugh, cry, and cheer on Mulan as she broke down boundaries that divided men and woman, and basically won a war for her nation that forbade girls to do such things. While there is romance, it isn't "guys sees girl, guy falls for girl". In my opinion, Mulan is the best Disney princess, not because she fell in love with someone important, not because something wonderful happened to her. Its because something horrible happened to her, and she was strong enough to overcome it. And yet, no matter how amazing I try to make her, she's still human, she still has flaws. Also, ...more
I love the soundtrack on this one. I love that they didn't shoe horn a song in every 2 minutes. this movie has only 4 songs and I love them all
7
Up

This is the best animated film that's ever come out. Can't believe it isn't in the top 10. Come on people don't you like adventure, but I think if it would be in 3D than it would be even better because you feel like you could be there.
Seriously... Up isn't on here? Not saying it needs to be first but top ten for sure.
What? Would think this would be in the top, around 8 or 7, that would make me feel nice. Though...17? This is all wrong. I think we should at least be ahead of Treasure Planet. Anyways, Up is my favorite movie from Disney, and one of my favorite ever. It's just amazing- SQUIRREL. - Miniman1676
The animations are wonderful. I couldn't watch the whole thing...I got to emotional. - Pebblepaw
8
Monsters, Inc.

This should be number two. I remeber watching it. It was amazing! I went to Disneyland and I was looking for something to take home. Then I saw Sully the stuffed animal I slept with it for a year. If you have not seen it yet then rent it or wait until Abc family shows it. Anyway it is worth the wait. IT IS AMAZING!
I might have a bit of a bias because this was the first movie I ever saw in a movie theater, however Monster's Inc. Is still probably my favorite Disney movie. It probably tied with Toy Story and Walle, but I think this should be higher up on this list. Sully is such a cute monster that you just want to hug and so his our secondary protagonist, Boo. It feels like your watching Sesame street but in a manner more oriented for both younger and older kids and even teenagers, such as me! Anyways you should definitely give this a shot. - Salsander
This movie was dubbed in Egyptian Arabic and was HILARIOUS... "mared washwshni" boo was the cutest kid ever!
This is one of my favorite movies ever. I can watch it over and over.
9
Toy Story 3

This is something else...
Greatest animated movie of all time... Hard to compete with it...
Very emotional, innovative, a different story line.. And fun story... Everyone's voices... Are awesome... They all created a masterpiece...
=COMPLETE MOVIE... Everyone can loved it... - hani_420
Have you ever realized that there's no such thing as "right" and "wrong"?
This is my favorite movie daisy is my favorite character all world like this movie and woddy and space rock I don,t know the name is my best movie character maybe this movie got 100,000,000,000,000,000 this much money... I like this movie very much...bye...
The best Toy Story ever made, and that means the best animation of all time!
I love this movie I had an urg to watch it for weeks it's been so long since I've last watched this it's amazing best movie ever
10
Tangled

Tangled is wihout doubt one of te SWEETEST movie I have ever watched in my life. I think there should be another series of Tangled, I'm looking foward to seeing Tangled 2! Go Disney! I love Eugene Fitzherbert
technically best movie ever made, and best voice match by mandy moore and zachary levi!
A wonderful movie that anyone at any age or gender can watch, and most definitely enjoy. The animations are beautiful. I really love the story line too. Actually, I love everything about this movie. I've watched it countless times, and it never fails to make me feel light and happy. The movie pulls me into the story so much. I laugh, and the next moment I'm crying. Then I'm melting because it's all so cute and sweet. And the list goes on.

The voice actors were perfectly cast! Mandy Moore and Zachary Levi singing together was amazing. Oh, and have I mentioned Rapunzel and Eugene are so cute?! Every character in the story is unique in its own way. It brings back the original 'Disneyness'; innocent, pure, and sweet. 'Tangled' will definitely stay as my favorite movie for a very long time.
The best princess movie ever made. As a MALE I would watch this movie with my brother (this is his favorite movie) ten days in a row.
The Contenders
11
The Little Mermaid

The most important Disney classic in my collection... It was my favorite from the first time I saw it and still is today!
I LOVE IT! Its my favorite movie of all times and always will be because it tells the life of a mermaid and the adventures she has while under water!
The Little Mermaid has heart, soul, and great traditional hand-painted animation. It single-handedly saved the Walt Disney animation department.

On top of that, it feels like a real movie for adults and children. Not bad for a film made inside a bunch of mobile homes on Flower St.
I LOVE THIS MOVIE IT IS MY CHILDHOOD. She is my favorite princess. Honestly, all the other ones are ugly and Ariel is the most beautiful.
12
Wreck-It Ralph

Should be number one. First time I watched this I felt like I was living in the movie
Because of everyone who went in expecting an hour and a half game of "spot your favorite video game character" and got a movie with an actual plot, that's why this is ranked much lower than it should be.
When people get over the idea that every movie needs to be a cry-fest to be considered "great", when SJWs stop throwing "The Princess and the Frog" and "Mulan" in everyone's faces, yes and when people get over the fact that it wasn't two hours of old-school game cameos, then and only then will this movie be in its deserved spot.
Wreck it Ralph is good because it does not have any romance in the movie
13
Big Hero 6

This movie to be honest made me cry definitely at the end where Baymax had to say good bye to Hiro which made my heart break. In my opinion this movie kind inspired me to choose a path in electronics because of all the tech that was in the movie and the possibilities that could happen in our daily lives. This movie definitely was a movie that had not only good graphics but also the story plot was amazing. I would definitely watch this movie again.
Words can't say how great is that movie, it has the best animation, the best (maybe predictable ) plot and also the characters are also relatable and cute as well (including Baymax). Besides that, the premise is amazingly sympathetic and the cinematography of this movie is one of the best in animation history. Totally one of Disney's best movies
This movies is unique. It is the first Disney movie where not one person has a love interest ( even in brave the parents did) and I thought they did a beautiful job with Hiro's character and I was glad he was the protagonist! It is also the few Disney movies where the main character turns into a villan! It's not as predictable as everyone thinks, because how many people thought Tadashi was Yokai? There was also some cliche's, but in it's defense it is a Disney movie, I think this is the best movie Disney ever created. Totally worthy of the top ten. - AnnaOfArendelle332
I cried when baymax died and that was the first time I ever cried in a movie... :(
14
The Incredibles

This movie is impressive, I can watch it every day and I would love to see a second part of it. I really think that it is appropriate to give to a child to watch, it make its view of the world different!
love it. wish I was violet. watched it a billion times. know every word by heart.
It was absolutely a fantastic movie. Really enjoyed watching it. One of my most favourite movies EVER!
Not as good as number 2, but still. If I didn't like the movie, why would I play the video game?
15
Zootopia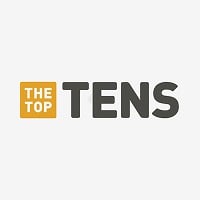 In relation to modern-day issues of panic and prejudice, while learning the values of trust and tolerance, it's a timeless film with morals kids and parents alike can relate to. All supported by a cast of colorful, memorable characters and a memorable score combined a fast pace race to uncover a criminal conspiracy and funny bits of dialogue and humorous scenes along the way.
NO SPOILERS
The Lion King and Zootopia are by far and wide the absolute best animated animal movies of all time. They are tied. While Lion King provides a breathtaking story with great animation by today's standards, Zootopia brought us a view of world politics with a seemingly innocent kids movie about a bunny following her dreams to become a police officer. The main theme is following your dreams while overcoming adversity. Combine the theme with sprinkles of intentional racism, and you get this. I usually wouldn't recommend racism, or any touchy subject, for a movie like this, but Zootopia does it so well, with the predator/prey aspect. The plot is developed really well, with an unexpected twist at the end, the animation is the best Disney CGI has been, dare I say better than Moana, and the characters, OH THE CHARACTERS, are written and voiced beautifully. Not the best Disney movie to get your kids introduced to (probably Frozen), but this is the best one.
I love how this movie shows a PERFECT example of the real world. It deserves to be on the TOP of this list! It's amazing how someone could come up with such a story that best shows how the real world is today. It shows a perfect example of how fear could turn into racism. And I loved the plot too, how it's even a surprise villain! This movie so deserves an award. It's very colorful and entertaining, plus, we all love animals don't we? It also shows the great friendship between a bunny and a fox, and how the real world is like. How people are. How everything is made to be messy. How we can solve that. How we are all ONE. I love this movie, and I rate it 5 stars, 100% Amazing Animation too, and great music. Loved it.
Zootopia has everything a great mystery, a great big friendship, and even a surprise villain. It is a very entertaining movie it should be in at least 2nd.
16
Snow White and the Seven Dwarfs

It is really the best movie because it teaches you a lesson to not talk to stranger when you do not know what they are like from the inside and as well it was the best film made and the first Disney film as well I really like snow white as well it has so many features in it and it uses lots of creative things like the dwarfs and many other thing it is a really nice and imaginative film
It's the first Disney film ever made. How could it not be on the list. - 123klongike
This movie was the FIRST animated Disney feature! Therefore, its overall #1! And yes, being the first makes it the best!
Snow White incorporates most of the things that always admired about Disney. The first is the best in this case and it is hard to place it perhaps behind Beauty and the Beast as animation feature. There is absolutely nothing mismatch in the entire animation. Well done, the changes after are not as bad but serious Beauty and the Beast roasts me well nearly as fine. - iliescu
17
The Hunchback of Notre Dame

My #1 Favorite Disney movie! The music is beautiful, and the story is amazing.
Easily the best Disney film ever. The story, visuals, voices and the music is Disney at it's finest. People think it is inappropriate for children, no it is not. My parents let me watch it and I was two when it came out and my siblings and I loved it, we didn't even pick up on the dark themes as children and children don't notice or understand those elements at a young age, it is visually and musically entertaining and exciting. We did later on as we got older but it made us love the movie even more. The characters are so relatable and realistic, and the voices are perfect. Frollo is the best Disney villain ever and Esmeralda is the first true Disney feminist, she is smarter than Belle and braver than Mulan she is amazing. Disney needs to breathe life back into this movie and start promoting it again at all the theme parks and stores.
Often forgotten by most people who have watched it, but for me this movie stands out as one of the best. Ranked #3 on my favorite Disney movies (other than the Lion King and Fantasia) and Esmeralda is so beautiful, and kind. The Hunched back is sweet, and brave.
This was Disney at it's best! It has one of the greatest stories in any Disney movie and features some of the best music. This should be in the top 5 at least.
18
Wall-E

I don't even like animated movies and this is one of my favorite movies of all time
I love WALLE Best movie everr! Its has so many good morals and ideas. It shows that we have to take care of our planet. All the while, it has a spin on a classic romance with some cute robots
My friend has a poodle who's name is Wall-E...
And truly, this movie was great. :-)
They had shown the realtion between robots and amazing animation...
19
Frozen

Why in the world is this ranked 42?!?! This is seriously one of the best movies ever! (And I'm a teenager) I loved Elsa, I think she was definitely the best character. I loved how she was a good person overall but could be bad at times, like a normal person would. Not to mention that she's gorgeous. One of the prettiest Disney princesses so far. This movie had some amazing songs to. I honestly loved all of them. The cast was amazing and had great voices. It wasn't supur over romantic like a usual Disney movie. I loved how at the end Elsa was the act of true love and not Kristoff, I liked how they showed sisters and familial love. And Elsa's ice magic was was amazing. The animation was beautiful. The movie also has a lot of meaning if you really pay attention. Overall this is one of my all time favorite movies, not just Disney, all time! :$
I usually respect people's opinions, but this movie sucks. Seriously? This is OVERRATED. I don't think there is an age limit for watching animated movies... but Frozen should be censured because it was one of the most boring and childish movie I've ever watched. It sucks, get over it. - psycho-
Why do people hate this movie?! I'm a teen, and I still love it! It has helped me! Sometimes, when I have been angry, I have thrown myself in my room and listened to the song "Let it Go", and the song would REALLY help me. This movie is for more than just 6-year old girls who love princesses, it is for everyone, and I strongly believe that everyone should at least respect what it can do for people. Have you seen the video of the little girl singing "Do You Want to Build a Snowman? " through tears to calm herself when her mom was pulling out her splinter? What about the video of the veterans (grown men), cheering for Elsa when she was singing "Let it Go"? Point is, Frozen deserves better than 16th place. I don't understand why people hate it so much. The characters all have both strengths and flaws, rather than just being Mary Sues and Gary Stues. The story has a great message that is good for us all "Don't be afraid of yourself, love yourself! ", and I feel like this message should be ...more
Maybe its overrated but that doesn't change the fact its one of the most epic disney movies ever. It didn't broke the box office record for no reason
Just because it's overrated, doesn't mean that it is bad
I think it's a really good movie - Margarida
20
The Jungle Book

I love this movie so much! My friends and I definitely have the bear necessities.
Classic on friendship, survival, being strong looking fear in the eye. How family is those who love you and take care of you!
Can't be beat. Its has such a good life lesson in it. Plus baloo is cool
An amazing movie, I love it to bits! Baloo is like my hero. I love the story behind it, it is about friendship, bravery, a boy finding his own identity and FUN! My childhood.
21
Tarzan

A fantastic movie about a man finding out who he is underneath prejudice and loneliness... Plus it has Phil Collins providing the score and Brian Blessed as Clayton, HELL YES
I would have chosen Aladdin for Robin Williams as Genie alone but Tarzan is just beautiful
You can't watch this movie without feeling sincerely touched. Everything is so beautiful - from the plot to the characters to the music, it's al just perfect. It's a real shame that this movie isn't higher up on the list together with movies such as "The Lion King" and "Beauty and the Beast". To all of you out there who wants to be touched and see a awesome movie - WATCH TARZAN, now
I love the music in this movie. Phil Collins is awesome. I have the soundtrack and him and NSYNC are great when they sing together.
Best movie by far, should be number one without a doubt. Do not know why it is in the 20's! The songs make me cry because they are that good!
22
Fantasia

Fantasia is a masterpiece. The animation, as well as the score, is outstanding. This is Disney at its finest. You can tell that there is so much work and so much heart that goes into this film, and the final product is beautiful. Out of all of the amazing films Disney, as well as anyone else, has created, Fantasia is the most creative, awe-inspiring, and imaginative I've ever experienced!
#51? The most ridiculous placing I've ever seen on this lovely and phenomenal piece of art! So much passion put into this feature that it's arguably Walt Disney's greatest film he ever made! Though technically The Lion King is the studio's most inspiring, Fantasia should at least be in the Top 5.
I Loved this when I was younger.
Wish I still had it.
Cars 2 is above this? What a disgrace.
23
The Fox and the Hound

Why is this 23?! THIS IS MY FAVORITE MOVIE EVER! Should be in the Top 10. Put it next to Beauty and the Beast at #4! (Beauty and the Beast should be #3 instead of 4, because it's better than Aladdin). Also put Bambi and Dumbo in the Top 10!
If you are reading these comments, then believe everyone and me that this movie was amazing. I'm 14, and every time I watch it, I cry and cry. There's just something about it that makes it one of my most favorite disney movies. My other favorites are The Little Mermaid, The Lion King, Aladdin, Mulan, and Pocohantas.
My name is Dustin Bible and this movie is my favorite of all time. It still makes me cry when I watch it. I named my dog Copper and my cat Todd. Yeah a guy can own a cat, it doesn't mean he is less of a man. It shows his sensitive side. So all you ladies out there just give me a call. That's Dustin Bible 276 495 1140
I really, really love this movie! It is very heartwarming, and teaches a beautiful moral! It teaches that even natural enemies can be best friends, and the movie is just so beautiful. On a scale of 1-10, I'd give it 109! It's just that good! It should be #4 behind Beauty and the Beast, The Little Mermaid, and The Lion King with Beauty and the Beast at 3, The Little Mermaid at 2, and The Lion King at #1 of course!
24
Pinocchio

I was suprised to see this so far down on the list. Seems like there are mostly young people voting in these polls. It's a very dark movie about morals, the underlaying message being do unto others as you want them to do to you. And I loved those clocks... gosh :p
I will admit I did not vote for Pinocchio, but I still think this is a great Disney film. It will probably never get the recognition it deserves given the popularity of Disney's later movies, but Pinocchio is in my opinion the best animation seen in a Disney film, especially given the time period it was made. The story, although nonsensical at times with how naive Pinocchio was, really gets the morals of the story right in a frighteningly memorable way that really pushes this film into the discussion as one of Disney's best films. I would put it at least in the top 10, if not the top 5.
A classic moral tale which could teach young children of the day a worthwhile lesson
This is the best of the early Disney movies. It's hand-drawn animation is so detailed and beautiful. The opening scenes with all the toys and clocks are just amazing. All the characters are great developed - even the cat Figaro and the fish Cleo. Jiminy Cricket is one of the best side-kicks ever to walk an animated movie. The story is emotional and has some valuable lessons to give. And the songs are great.
It absolutely deserves to be in the top ten!
25
Hercules

Why was this movie not on the list until just now? I love love LOVE this movie! (Despite it differing from the actual ancient Greece mythology, but that's really besides the point. ) Prepare yourselves for a rant Here we go...
First, we have the handsome yet clueless and accident prone Hercules as the hero, and we have a Disney princess (Megara) who actually betrays her "prince" and then saves his life BEFORE dying (and coming back to life. ) Not to mention Hades (James Woods- he totally nailed the voice, ) is probably one of the cleverest, funniest villains I've ever seen.
Hades: How sentimental. You know, I haven't been this choked up since I got a hunk of moussaka caught in my throat.
I can almost guarantee that this is squares favourite Disney film since it appears in almost every Kingdom hearts
This is a Disney Movie that makes me wish we where back in the time zone when Disney made movies like these again! Would watch it every night if I had the time to! 10 out of 10.
Words cannot describe this film... IT IS AWESOME! 'At least out loud, I won't say I'm in love.. ' This movie taught me to love... And to sing
26
Inside Out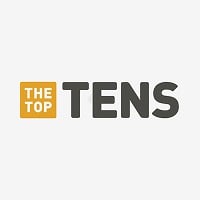 (Warning my comment contains spoilers) I LOVE THIS MOVIE! It made me cry! Anger was by far my favorite character. And it had amazing animations. And her comes the spoiler... I can't believe that Bing Bong Dies! He turns into dust! He sacrifices for Joy! He was so funny and it made me cry when he died! And I turned around in the theater in that Scene and an old lady was balling!
Bing bong was so funny! Greatest Pixar movie ever! (And second saddest)
Why is this movie so low? THIS MOVIE ROCKS!
This movie was a masterpiece. It was so sad! Especially what happens to Bing Bong. The animation in this movie is top notch. I have never seen a movie with such vibrant colors that actually turns out good. The characters are very well-developed. I would of like to see more Disgust but that's alright. I think this movie is actually enjoyable for parents unlike a lot of other Disney movies.
27
Alice in Wonderland

I ADORE this movie for so many reasons
1. I was named after this movie
2. I love how imaginitive and wacky it is
3. Shows how important it is to dream
4. Watching it feels like the best dream ever
5. I love the Mad Hatter's Happy Unbirthday song
6. Perfect for all ages (including teens like me!)
Let's get this to number 1 people!
Alice in Wonderland is a great movie that I could recommend to any family with small children. By the way, it is so cute and the songs are so catchy. Even when Alice said she wants all books to have only pictures, that line always makes me think back to my childhood days.
I Love this movie, it helped the rabbit become my favorite animal!
I just had to vote for this because it's an absolute classic, and I have a fascination with weird, trippy things. Oddly enough I never did drugs but I get my highs off of watching movies like this. Things in it don't make sense, it's very dream-like and surreal. I love it. Plus the Cheshire Cat is one of my favorite Disney characters of all time. I could watch this over and over and never get bored of it!
28
Toy Story 2

I will strangle whoever did this. You are a disgrace to humanity
The more I analyze everything good about this film, the more I think that it may just not only be the best pixar and Disney animated film. But the best animated movie made. I know that's a bold statement but this film has great writing, characters, and storytelling. It's pretty much perfect. Not to mention it's the highest rated film on rotten tomatoes.
Place 56 are you kidding me!? This movie was my all-time favourite in my childhood! It deserves a much better rating.
Such as a good movie was laughing every 5 seconds! Love all the toy story movies but I felt this this personally was better than Toy Story 1!
I know that's your opinion but personally Toy Story 2 is my least favourite of the Toy Stories, though it is still awesome! - sryanbruen
29
Bambi

Can't believe bambi isn't up there in the top ten! It makes me cry, even at 16, and it is truly a disney classic. Love it.
Bambi is a animated classic. I don't think this movie is as viewed as it is respected cause it's old and cute but Bambi is easily one of Disney's best. It has such powerful atmosphere and you just get sucked into the environment. What I also love about this movie is that you can enjoy it more as an adult than a kid and it doesn't have any cliches. It doesn't even have a plot or story and focuses on the character. It's a coming of age story told brilliantly.
Love this movie! I'm 20 and it's one of my all time favorites
Disneywise, this is foundation material. If you leave this out, the house falls down.
30
Cinderella

The story of Cinderella teaches us something. It teaches that doing good for others will always result in good and the good people always suffers with trouble but at last the result comes for them is good. Some people make mistakes in learning the moral of Cinderella and it should be avoided. Come on only few people has the ability to understand the morals of the stories. It is true that Cinderella inspires us to look good things in others. It also gave the known proverb 'Rags to Riches'. Her sister did so bad with her but still Cinderella had helped her to get the man whom she loved. Someone says that cinderella sits and wishes fairy to come and help her but for their information let me tell that cinderella was only wishing for dreams to come true not for fairies to come. Cinderella's story also tells that dreams really do come true if you believe in them and it also teaches to be yourself and follow your heart. Have you all seen cinderella 1,2 and 3 movies you will understand by ...more
Cinderella is not only a gorgeous piece of animation, but it also sends a gorgeous, inspirational message to children everywhere. Because of this movie, kids know that no matter where they are in their life, they can make a difference. That they can achieve a goal, that they can stand up for themselves, that dreams can come true!
Besides, "Bibbidi Bobbidi Boo" is so catchy!
Cinderella exemplifies great morals. She is one of the few Disney protagonists who shows us that humility, resilience, and composure can be attained all at once. Her reactions to people who treated her poorly are incredible. She never once seeks vengeance because she is better than those who treat people poorly. Cinderella also never self-pities herself, but instead holds onto her dreams. Truly a beautiful role model for anyone on this planet. As she once said "Thank you, Thank you so much for everything".
This made me feel great and special like a princess
31
Lilo & Stitch

I love this Movie! I've been watching this movie since I was 2 This movie definitely states the true meaning of Ohania (Family) And I love That Lilo is so Courageous and doesn't let anyone change who she is.


I love this movie I grow up on it and it is just a good kids movie I now when I was a kid I wanted to watch this movie 24/7 and I never got tiered of it but my mom did so I had to watch more movies than just one so I went to peter pan and well fell in love with that one to so my mom just kept buying Disney movies tell I got about nine years old and I wanted horror movies. But I still watch Disney movies every day. They are just adicting.
BEST Disney MOVIE EVER! IT IS FUNNY, had sci-fi action and also very heart warming
This movie is my favorite and I think it is very underrated. Here are some reasons why this movie is SO EPIC!
1. Lilo teaches Stitch that there is more to life than destruction.
2. The movie is about friendships and family.
3. It was funny.
4. The music was great.
5. Action filled suspenseful moments.
6. Stitch and Lilo both have their own flaws making them an awesome pair.
7. I love how Lilo keeps saying that you don't leave Obama behind.
8. Lilo is bullied by her friends making her relatable for some people.
9. They are both unique.
10. Lilo means broken in Hawaiian and Stitch fixes her.
32
Cars

I know, I know. How could I? Before I begin my rant, please listen. I love Disney and Pixar, and did, in fact, enjoy some more of them just as much. The Lion King, Wall-E, UP, and Finding Nemo were beautiful, and Wreck-It-Ralph was stunning. But I have my reasons, so please just hear me out.

Cars has to be my favourite Pixar movie. But please, before you burn me at the stake, hear me out.

Cars is the first movie I remember seeing in the theatre, so, naturally, it will always hold a special place in my heart, right next to Wonderwall and The Land Before Time. Even as a young, naive child, I appreciated the'shiny race cars' and music. (I do, however, love UP and Finding Nemo and Wall-E. A lot. My parents just didn't think I would love them as much. I grew up with dinosaurs and Cars.) Now, time to tackle my latest years.

In my elementary years, I loved Cars just about as much as I did my first time seeing it. Only this time, I could really appreciate the lesson. At ...more - UselessReptile
These are good reasons and the movie is really good I was addicted to cars as a kid and I like it to this day too. - AwesomeJawson
I don't understand how this isn't in the top ten! its the BEST MOVIE EVER!
How come this isn't 1st! It is totally the best movie ever! You people don't know what your missing! - Vampirebite801
Cars, no likable characters. Cars, why are they cars. How does them being cars service the story. What are the car rules. Oh, they lock themselves because they were scared. What are they locking? Can cars open each other and steal things? What do they steal? Do they steal organs? Do they have organs? Why are these bugs cars? Are cars born? Do cars come from a factory? Do they mate this franchise implies they mate. What does a pregnant car look like? Is it an egg sack sort of situation? These are the questions that came up when I watched Cars. I have no answers. Cars have no answers. - WorldPuncher47592834
33
Peter Pan

The animation in PETER PAN is as lively as its energetic hero. The scenes set in Victorian London are beautiful, and the shift in perspective as the children round Big Ben and fly off to Neverland is sublimely vertiginous. Most children see Peter as that wonderful ideal, a child with the power to do whatever he pleases for as long as he pleases.

The story does have moments that are whimsical but also very odd: the nanny is a dog; the crocodile that ate Captain Hook's hand keeps following him for another taste; Peter loses his shadow; the Lost Boys have no parents, and unlike Peter, no special powers, fairy guardian, or unquenchable brio. Some children find this engaging, but a few find it troublesome, or worry about what happened to Peter's parents and whether he will be all right without them. They may also be sad that the story ends with Peter bringing the Darling children home and then going back to Neverland without them.
This movie should at least be in the top 10s. Even if it's not among the top 5, this is just a classic. Captain Hook is my favourite Disney Villain. - Daviddv0601
This movie is a touching movie about a boy who doesn't believe in growing who meets a girl and learns the meaning of it. Wendy who is a girls with many dreams is taken of to never land to learn that there is no growing there and has to decide whether to stay in never land and never grow or go back to her family and continue growing up into a wonderful lady.
Peter Pan is an inspirational film for anyone. The music is beautiful, as is the story and the characters. Disney is all about childhood and Peter Pan shares the message, there will always be a child inside of us. 10/10. A true classic.
34
Sleeping Beauty

Best villain ever. Love ALL the fairies. Best animation, and best music -- from the Tchaikovsky ballet.
While not my favourite, I think of this film as a masterpiece when it comes to the animation. It's so detailed and beautiful, every frame should be framed. Besides the animation, there's much to like about Sleeping Beauty: The fairies do great as comic relief, the music is lovely and Maleficent is one of the most iconic villains of all time, Disney or not. The only problem I really have is the characters; Aurora and Philip. Aurora only gets 18 lines in the whole movie and Philip is rather boring, but at least he has a personality (looking at you, Prince Charming) and there's quite a lot of filler. I recommend watching it if you haven't already
The artwork, the villain, and some humor skillfully laced in there. This should be in the top 5
When I were first watch this amazing movie I just love it and the prince is so handsome and I like Maleficent and Aurora I love how Maleficent movie does but I love sleeping beauty even it's so old it's like a masterpiece of a curse - BellaBeauty
35
Ratatouille

Its one of my favoutite cartoon I am 12 but I still watch it
Incredible movie that is great for adults as well as children. I could listen to Ego's monologue over and over again!
How can this movie be all the way down in 23. It is one of the best Disney movie that I have ever seen. It should be in the top 5 at the very least.
This film is wonderful! I respect everyone's opinions and that they all have different tastes but come on how is this only at eighteen? This maybe one of the only Disney movies ever that my family (and boyfriend) will elect to watch. For that honour it really needs to be further up the list. Definitely on my top ten films
36
Lady and the Tramp

Beside from the Aristocats, this is by far one of the best classic animated movies in my opinion.
Beautiful, beautiful movie! It has music, emotion (one of the only Disney movies to almost make me cry), humor, and the animation quality is superb! I would recommend this movie to anyone yearning for a love story with a happy ending!
Taking dogs and giving them a special human quality that makes us all feel we are along for the ride. See characters that we can relate to as people we know, maybe even see ourselves. This movie is the REAL magic of Disney.
I so love Lady and the Tramp it is one of my favourite movies and I am 10 years old! I love the lion king as well because it is so moving. I love how this film shows that a posh dog can still like a scruffy dog.
37
Pocahontas

This movie bothers me. Sure it was visually stunning, the songs were OKAY, but the STORYLINE. GOD THE STORYLINE. While the movies events did happen, the Tims scale is completely messed up.
This movie has it all: great songs, AMAZING animation, an inspirational message and one of the best female characters ever! Pocahontas teaches peace, co-existence and that girls can be brave, intelligent and make a different. Why is this so low?!?
The only Disney Princess not to get a happy ending. A beautiful message with great songs and wonderful animations. I wish this was higher as it shows little kids you don't always get the man of your dreams and peace is more important than love!
Best message of all the Disney movies! It teaches us that nature is how the world was meant to be! Mother natures intensions are the best intensions and peace and love can solve all problems. Truly insprirational and an absolute classic with breathtaking animations and songs. LOVE
38
The Many Adventures of Winnie the Pooh

I love Winnie the pooh. I have loved him since I was a small child. I am so addicted to Winnie the pooh I had him tattooed on my arm. I also have my 11 month old granddaughter hooked on pooh and whenever someone I know has a baby I alway buy Winnie the pooh gifts. I just love all the characters and I own every Winnie the pooh movie ever made. Needless to say pooh is my favorite and then I would have to say that piglet is next. Oh dear
I love this winnie the poo is one of the most lovable characters at disney he always gives me a craving for honey, and I HATE HONEY!
My second favourite animated Disney film is ALSO hugely underrated on here, it seems. This has got to be one of the most quotable Disney movies out there. And it's just so lovable and sweet that you have to love it. - BKAllmighty
Winnie the Pooh is impossible not to like. I've herd people say they hate Mickey Mouse and despise other characters, but I never heard anyone say they did not like Winnie the Pooh.
39
101 Dalmatians

One of the best animated movies of all time!
I love this movie so much when Disney released it on home video of 1961 I remember when this film came out in 1991 101 Dalmatians 1961 is the best Disney animated film that walt Disney produced in the past Disney did a good job of doing this movie in technicolor I like one hundred and one Dalmatians it is a wonderful amazing Disney classic
The greatest animated movie of all time! - panikkrazy
Probably watched it everyday when I was little even though I'm allergic to dogs!
40
Dumbo

.. The scene where dumbo meets his mother and she sings "baby mine"... Saddest thing I have ever seen in my life!
This movie might be short and simple, plus it tries not to be anything big, but it really works. It has really nice animation, a good Rudolph the red nose reindeer type story, memorable characters, nice songs, and some really tear jerking emotional scenes that work so well. This is the only movie I truly consider perfect, and it's my favorite movie of all time.
Dude when I was 5 that 'baby mine' song was the saddest song in my life. I mean Pokemon heroes was not sad but that song was so sad even sadder than Mighty Jo Young.
This movie always made me cry, I love it so much because of how it tugs your heart
41
The Great Mouse Detective

This is better than any Disney princess film. The characters were believable and their personalities were realistic and could be related to. Basil and Co. Are even a wonderful introduction to the world of Sherlock Holmes given the fact that they are their equivalents. Such a great, but sadly underrated movie.
My favorite Disney movie, a real forgotten gem among animation. - theriskyfixins
I really love this movie. the little detective mouse reminds me of the Sherlock Homes.
Looks like such a good movie, it's on my list. Love the old Disney animation movies.
42
The Emperor's New Groove

This is too funny! One of my favourite Disney movie!
Highly Recommended! You have to watch it!
This is in my opinion the most underrated movie ever. I am so in love with it.
How the hell is this so low?! This isn't just the best Disney movie but one of the best movies, it's just so funny!
This movie is one of the only animated movies that can make me laugh. #1
43
Oliver & Company

Just from the first few minutes, I KNEW this movie was going to be great. Once I heard "Once Upon a Time in New York City", I couldn't get it out of head if I tried, and I WANTED IT there. Then, the next song, "Why Should I Worry? ", is ALSO amazing. Due to this, plus three other songs in the film, this movie WHOLEHEARTED deserves to be considered the Disney movie with the best soundtrack! "Once Upon a Time in New York City" is not only the best Disney song ever, but also quite possibly the best song OF ALL TIME! "Why Should I Worry? " is a close second. VERY CLOSE.

Soundtrack aside, the storyline is excellent as well. There are also great characters and jokes, the dialogue includes some of the best one-liners in Disney history, the score is also a highlight in addition to the songs, the animation is well-done with beautiful colors, and just about every moment is exciting and entertaining. And that's why Oliver & Company is one of the best Disney movies ever!
This, The Lion King, The Fox and the Hound, Bambi, and Dumbo are the best Disney movies EVER! The Lion King is the only movie in the world better than this. This should be #2, Bambi should be #3, The Fox and the Hound should be #4, and Dumbo should be #5. After that, there should also be:

6. The Jungle Book
7. The Rescuers
8. Beauty and the Beast
9. Lady and the Tramp
10. Toy Story
11. Aladdin
12. Tangled
13. The Rescuers Down Under
14. Finding Nemo
15. Finding Dory
16. The Little Mermaid
17. Snow White and the Seven Dwarfs
18. The Aristocats
19. Mulan
20. Toy Story 3
21. Ratatouille
22. Brother Bear
23. The Hunchback of Notre Dame
24. Toy Story 2
25. Tarzan

And there are lots more great Disney movies I know, but I'd be here all day if I had to name them all.
Honestly, this is my favorite Disney movie EVER! I'm watching it right now. Jenny is making breakfast for Oliver. My ranking of these movies is as follows:

1. Oliver & Company
2. Tarzan
3. Tangled
4. Frozen
5. Hercules
6. Meet the Robinsons
7. Mulan
8. Aladdin
9. Peter Pan
10. The Little Mermaid

And in the honorable mentions I'm gonna include:

11. The Lion King
12. Beauty and the Beast
13. The Rescuers
14. Finding Nemo
15. One Hundred and One Dalmatians
16. The Princess and the Frog
17. Wreck-It Ralph
18. The Aristocats
19. The Jungle Book
20. Toy Story
21. Toy Story 2
22. Toy Story 3
23. The Hunchback of Notre Dame
24. The Emperor's New Groove
25. Finding Dory
26. Snow White and the Seven Dwarfs
27. Cinderella
28. Alice in Wonderland
29. Lilo & Stitch
30. Lady and the Tramp
31. Big Hero 6
32. The Sword in the Stone
33. Brother Bear
34. Up
35. The Incredibles
36. ...more
This is the best movie made!

1. It's so heartwarming
The story is extremely heartwarming about how true friends stick together.

2. It's so exciting
The subway chase scene had me on the edge of my seat!

3. Great music
Once Upon a Time in New York City, Why Should I Worry? , Streets of Gold, Perfect Isn't Easy, Good Company. Great songs!

4. The voice acting is awesome
Possibly the first Disney movie to feature an all-star cast.

5. Awesome characters
Especially Dodger and Tito. Dodger is so cool, and Tito is hilarious!
44
The Aristocats

Yet another great Disney movie that can't go unnoticed!
Best disney movie ever!
This movie is my favourite it's really disappointing that it's so far down the list. This film does not get much recognition but I still love it
I love the aristocats! It is so awesome! I watched it when is was 5, and it was one of the best disney movies I ever seen - VIPbunny10
45
The Nightmare Before Christmas

The nightmare before Christmas is one of my Favourite movies of all time and my favourite Christmas movie it should be Higher on this list and teaches us to be how we are and not pretend to be some one else by far I couldn't see Tim Burton make a better animated movie in his style.
WHAT THE MR. KRABS' WALLET!? WHY IS THIS MOVIE SO LOW ON THE LIST?
Seriously people, use common sense. This one of my favorite movies! And the ending is so sweet!
Tim Burton this was different for Disney but it was very dark and edgy and I think one of the best Disney movies.
My moms favorite disney movie ever! To my mom no disney movie out there triumphs over this movie. Please make it higher! To me, best halloween movie ever! Great job, disney, great job!
46
Monsters University

I love this movie! It is awesome!
Not as good as the original one.
Feeling nostalgic about this one
Better than the first. Should be in the top ten
47
Bolt

Great good brilliant. The best animate movie I've seen. Miley Cyrus' work. Love for the reason multiply and just love. Wonderful one. Yeah
Smooth, funny and well thought. The dialogues are the strongest part of this movie in my opinion. A brilliant combination of characters. The Bolt and Mittens expressions and movements are so real that I could only think of someone spending their entire life with dogs and cats to be able to reach such details in animals behavior and animate it.
this movie is so inspiring and funny you haved to see it
I love this movie I actually mean it it is actually one of the best animated movie's I have watched x it is the bestist film anyone could probably watch
48
Robin Hood

One of my all time favorites, the songs are catchy and the dialogue is funny! Great all round!
An inspirational tale to inspire those to work for a greater good and to display good morals.
This movie is charming even though the animation is terrible. I've always loved it!
I really do like this movie, but I understand why it's so low. It was sort of a cheep-y movie for Disney since they reused a lot of stock animation. Plus, the story is noticeably lacking. Of course, my nostalgia beats all of that. - BKAllmighty
49
A Bug's Life

Best of the best... I will never forget this movie
This film is so underrated. It's right up there with Wall-e and The Lion King. I actually think the song Sweet Emotion by Aerosmith would be a good song for the end of the movie when Flik and Atta are holding hands. Put on the end of this movie at the part where Atta gets crowned queen and play Sweet Emotion by Aerosmith along with it. Just a suggestion. I found it pretty cool to do that.
I was disappointed not to see this at #1 or 2 (2 is MonstersInc) much less outside top ten! - eglum84jets
Hopper is cool. Hopper is awesome. Hopper wins everything.
50
A Goofy Movie

What is this film doing down here? It's the best film Disney ever made. It's funny. Has awesome characters and an interesting storyline. Max is a great character and his character development is good as well.
Love the movie, it's so funny and it never gets old still makes your day.
It made me laugh, and I'm in my teens. I love this movie. I'm glad Roxanne forgave him too.
This is the IDEAL Disney film. Although it's only 1 hour and 15 minutes long, I can't even tell because it's SO good!
PSearch List