Best Hockey Player in the NHL from 2000-2008
The Top Ten
1
Sidney Crosby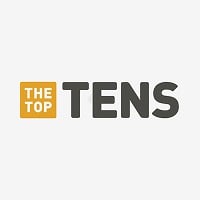 Sidney Patrick Crosby ONS (born August 7, 1987) is a Canadian professional ice hockey player who currently serves as captain of the Pittsburgh Penguins of the National Hockey League.
can't put him down! I don't care if people say he stinks or sucks or anything like that but I love him. you have got to notice he is only a kid! and look what he can do! - 2234
Stanley Cup, Gold Medal, Hart Trophy, Art Ross... He can do it all! - VADERtheIMPALER
A kid? The dude is 30. I would hardly call that a kid. The whole sid the kid thing should have ended 10 years ago. He may have been great in 2008-09 But McDavid is the best now. I hate this dude. He is a Canadian version of Kesler. Kesler is still worse though.
He is not a kid idiot. He is like 28 or 29. Tell me is a guy in his 20's refered as a kid? it is like calling a 30 year old a kid.
2
Alexander Ovechkin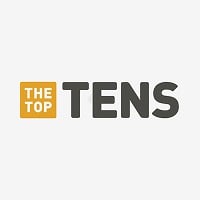 Alexander Mikhailovich "Alex" Ovechkin is a Russian professional ice hockey winger and captain of the Washington Capitals of the National Hockey League.
Crosby is a douchebag! All of his goals are crappy garbage goals, Ovie's goals actually involve skill. Sure Ovechkin has Semin and Backstrom, but Crosby has arguably the 3rd best player in the league on his team, along with a better goalie and defense than Washington. This allows him to play to his maximum offensive ability, where Ovie has to be cautious of give aways and coming back to help out his D-men at times. Crosby can rely of Gonchar, Fleury, and Orpik to handle any of his mis-plays.
Crosby sucks he always gets his ass handed to him self by Ovechkin - KMS0694
Coming from a Flyers Fan: Crosby is way to overrated Ovie is WAY better
3
Jarome Iginla
Classiest guy ever
4
Steve Yzerman
Possibly the greatest sports captain in history - and certainly one of the greatest NHL players ever.
5 Peter Forsberg
6
Joe Sakic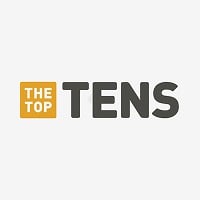 Joseph Steven Sakic (born July 7, 1969) is a Canadian professional ice hockey executive and former player. He played his entire 21-year National Hockey League (NHL) career with the Quebec Nordiques/Colorado Avalanche franchise.
Always the heart and soul of Colorado, sakic had an incredibly consistent career. His entire career was played at a point per game plus pace and he won both the Hart and Conn Smythe trophies, not to mention two Stanley cups and an Olympic gold medal.
7 Alexei Kovalev
8
Kristopher Letang
Good player, yes, but no way does he belong this high on the list, if you're a Quebecer trying to vote for one of your own, make it St-Louis, he definitely belongs on this list and I don't see him anywhere.
3rd best defense man and 90th best player in history


9 Rick Nash
10 Ilya Kovalchuk
The Contenders
11 Jason Spezza
12
Chris Higgins
Chris Higgins, seriously? is he your dad or something? Even if he is, sorry, but he doesn't belong on this list!
13 Dany Heatley
14
Joe Thornton
During the decade of 2000-09, he had more points than anyone else in the NHL as well as the highest point total recorded in a season that decade (125 in 05-06), most people will point to his dissapointing playoff performances to knock him off the list, but in the regular season, he was right up there with anyone.
BAdd New Item