Top 10 Best Muppets
mcarzwashere
The Top Ten
1
Kermit
Kermit is my favorite muppet he should number 1
Kermit is just awesome
I'ts Not Easy Being Green But He's Pretty Good At It
YAY!
V 1 Comment
2
Miss Piggy
I like Miss Piggy. She is a diva, also her beautiful blonde hair, her blue eyes, & her karate chops. & On more thing, she loves Kermit the Frog, he is her true love. She likes to sing, dance, putting on a fashion show & also being in the spotlight.
Yep, that's how I love about Miss Piggy.
3
Swedish Chef
It's amazing. You can't understand what he's saying but he's still so entertaining and hilarious!
Even Though He Can't Cook He's Still The Best Chef The Muppets Got
4
Fozzie Bear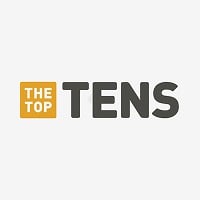 Fozzie Bear is a Muppet character known for his lack of innate and effective comedy skills. Fozzie is an orange-brown bear who often wears a brown pork pie hat and a red and white polka dot necktie.
How is Fozzie not #2? He and Kermit have been through everything together!
He May Be Unbearable But He's Still Pretty Funny
Waka Waka Waka!
5
Cookie Monster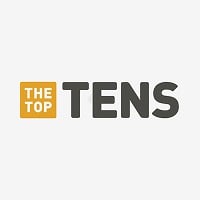 Cookie Monster is a Muppet on the long-running children's television show Sesame Street. He is best known for his voracious appetite and his famous eating phrases, such as "Me want cookie!" "Me eat cookie!" and "Om nom nom nom".
6
Rowlf the Dog
Rowlf was the first muppet ever made after Jimmy Henson died they couldn't find a match up for his voice so he became a back round character AND FOR PETES SAKE SESAME STREET people aren't MUPPETS!
7
Gonzo
He Is The Best Stuntman The Muppets Got And No Muppet can replace him
He is so awesome! He's really goood in muppets treasure! Defiantly my favourite! Get him up from 6 to 1!
V 1 Comment
8
Animal
Animal is in control of one thing only, his awesomeness. He is asking at controlling it, even if he can't control his temper. Rock on, keep doing what you're doing
He Sure Needs Anger Management But Please Animal DON'T CHANGE
Animal's crazy, funny, and a good drumer. And Sesame Street characters aren't Muppets. - bubbles1111
9
Beaker
These Two Are By Far The Best Muppets Bunsen Always Wins And Beaker NEVER Wins
10
Scooter
Always I love Scooter songs Every day, go on Techno Buddy,
Scooter is cute and funny! I love all muppets!
The Contenders
12 Ernie
13
Elmo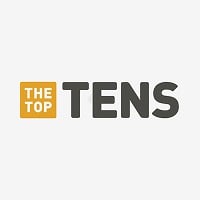 Elmo is a Muppet character on the children's television show Sesame Street. He is a furry red monster with a falsetto voice, who hosts the last full fifteen-minute segment on Sesame Street, "Elmo's World", which is aimed at toddlers.
14
Count von Count
He is so ridiculous. I love him!
15 Grover
16
Rizzo the Rat
He's A Rat All Right
17 Bert
18 Big Bird
19
Statler and Waldorf
These Two Old Men Aren't Like Your Average Elder
20 Snuffy
BAdd New Item
Recommended Lists