Best NFL Wide Receivers of All Time
The Contenders: Page 3
41
Jimmy Smith
My Man, could flat out get it done. Carried Jacksonville for many years. Should be in Hall of Fame within the next couple years. In the top 10 in all major stats for withe outs.
REALLY!? He was the soul of Jacksonville!
Way under rated. Should at the least be in the top ten. Crazy hands. Are you serious?
Um,as a Falcons fan,I gotta admit that he's just a loser.
42
Drew Pearson
Deep threat early in his career and could always make the tough catch in the middle. The original Cowboy #88!
He does not have the numbers the newer guys have, but he is prototype for the modern day clutch receivers.
V 1 Comment
43
Plaxico Burress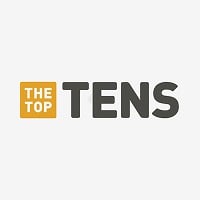 he is a monster. Leading his team to the superbowl this year
44
Anquan Boldin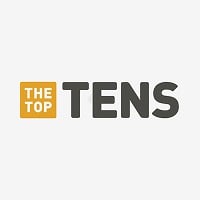 They are going to the Super Bowl! Yes he's the only reason they are there. Without him the team would stink awfully. The ravens should be glad that they had a chance to meet this cool dude!
One of the Toughest WR the the NFL has ever seen. While not the gratest athlete to ever play the game, he would out muscle a CB rather than out run one. He has sure, strong hands, some of the best in the NFL. While he is not as great as the guys in the top ten, this guy deserves higher than 57
V 2 Comments
45
Herman Moore
he caught everything. he just was never blessed with a good team in detroit - keeno68
He is the second best wide receiver on the Detroit lions
V 2 Comments
46
Odell Beckham Jr.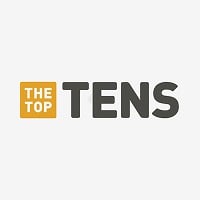 Odell Beckham Jr. is a NFL wide receiver, playing for the New York Giants. He is most-known for making an incredible one-handed catch against the Dallas Cowboys. Beckham was drafted 12th overall to the New York Giants.
Now odell invented something called "the catch" he caught almost and impossible catch with three fingers he doesn't belong here at least put him in the top ten if he got a better team like the eagles he would like be a beast
He's the rookie of the year, and also the three finger catch you have to get him5 higher he's for sure in the top 3
He is an incredible rookie and just for one season he showed that he could be a big threat. Already top 100
He has the best catch in the world
V 50 Comments
47
Andre Rison
In their prime as WR'S I would want Andre on my team him and Fred B. From Oakland.
V 1 Comment
48
Antonio Brown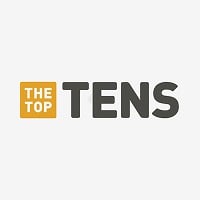 Antonio Brown is an American football wide receiver and punt returner for the Pittsburgh Steelers of the National Football League. He is often regarded as one of the best Wide Receivers in today's game in the NFL. Brown was selected 195th overall to the Pittsburgh Steelers in the sixth round.
Antonio scores a higher percentage (89%) touchdown and catch chance. The only person he is not better than is Jerry Rice. He otherwise should at least rank Top #10 Top #5 and Top #3. Great guy.
I don't understand how this guy is not in the at least top 25. He is if not one of the best Wide receivers in the NFL. He is 2nd in catching and has many years ahead of him
This guy should be in the Top Ten because he is like a machine. Best receiving skills and route running skills ever. He is unstoppable.
My boy just litty
V 52 Comments
49
Donald Driver
One of the toughest to play the position. Only missed one game in his career to injury. At his age and still putting up big numbers. Right up there with Hines Ward in toughness and ability.
Donald Driver has some of the best hands in football history Randy Moss really needs to learn how to respect the game of football, seriously. T.O. needs to know he's not the best ever. Shut your traps moss and owens.
Donald Driver can make big plays and comes back game after game with some of the best moves I've seen, nobody can get close to what this guys done for the green bay packers.
He should be at the top of the list have you seen him play
V 2 Comments
50
Antonio Gates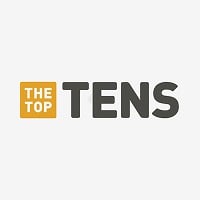 Antonio Ethan Gates, Jr. is an American football tight end for the San Diego Chargers of the National Football League.
He was a tight end
Should be at least in the thirities.
51
Don Maynard
One of the few listed here in the Hall Of Fame...

Nickname was Sunshine, no one ever ran him down for a tackle

His book... "You can't catch Sunshine" can be purchased online.

Joe Namath wrote the three page intro to the book..
V 3 Comments
52
John Jefferson
John was a class act, team player and REALLY was one of the greatest WR of all time. Not like these press/camera grabbing fools of today. - paulbrown1
Possibly the best pair of hands to ever play the game. Every catch was highlight material
Every catch was a world-class catch.
We Witnessed a real WR with great body, hand control and the ability to make impossible catches with DB's all over him. By far the most talented I've ever seen since then, even in today's modern Football era. His Talent alone should get him a nod from the Hall of Fame selection team.
V 2 Comments
53
Cliff Branch
Caught 3 TDs in three Super Bowl victories with the Raiders, on top of that he has better numbers than Lynn Swann so why isn't he in the Hall of Fame again? - alexmendoza
V 1 Comment
54
Marquis Colston
Most underrated receiver of all time. The guy is essesntially famous for being underrated but only gets love from saints fans and sports enthusiasts. In one of the most diva positions in all of sports he is a quiet, humble guy who year in and year out produces.
One. Of the best that the saints. Have!
He should be in the top 5
Should be in the 80's
V 1 Comment
55
Miles Austin
He should not be even mentioned on this list
he is gay
Amazing, absolutely amazing, his concistancy is phenominal and his talent to make something out of nothing, making Tony Romo look even better.
56
Charley Taylor
One of the greatest ever in open space and an extremely talented rout runner, one of the best if not the best of his era
Best ever at running after the catch
Amazing player and teammate. Understood the game and how to run a route to make every yard count. I grew up watching him every week play hard make nearly every catch. He was why I played football.
Thank you Charlie Taylor..
57
Wes Chandler
Remember him? One of most underrated receivers in N.F.L history. When John Jefferson left for Green Bay in free agency, the chargers didn't miss a beat. He was just as good as Jefferson, if not better. That, s why I'm surprised that Jefferson is on the list, and not Chandler.



He helped the Chargers to become one of the most exciting passing teams in pro football history. When the football was in the air, was his. He was poetry in motion.
Best Ever. Its not close. Deep or keep the chains moving in traffic guy, hands like glue. Whole package.
If you did not vote him higher, then you did not watch him play.
V 1 Comment
58
Troy Brown
I would put Troy Brown in the top 10, yes, the top 10. He never dropped the ball, and made every clutch play imaginable. Easily the most underrated player in NFL history. If I started a team, I would take Tom Brady first and Troy Brown second. His punt returning, defensive skills, and leadership make him one the NFL's greatest.
Huge part of all patriots championships
Has been around for a while and is one of the greatest pats ever and nfl wideout
His stats don't tell the story... in fact, if he was at a starting position in all his 15 years, he'd double them.
V 1 Comment
59
Derrick Mason
HE WAS FANTASTIC FOR THE RAVENS HE HAS GREAT HANDS HE IS DEFINITELY GOING TO THE HOF GREAT WR
60
Emmanuel Sanders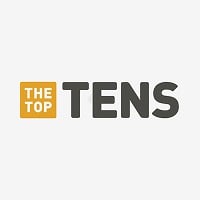 Emmanuel Niamiah Sanders is an American football wide receiver for the Denver Broncos of the National Football League.
Emmanuel sanders I think is a little too high and reggie is way to low
Very quick and great agility if they passed to him this year Broncos would have been at least a little better
Great player for making big plays on the field.
Great player for making those quick and risky plays - lucassass
V 4 Comments
PSearch List
Recommended Lists
Related Lists

Top Ten Best NFL Wide Receivers of the 2015-2016 Season

Best NFL Wide Receivers of the 2016-2017 Season

Best NFL Wide Receivers of 2014

Top Ten NFL Wide Receivers to Watch for In the 2016-17 Season

Best NFL Wide Receivers of 2016
List Stats
12,000 votes
150 listings
11 years, 47 days old

Top Remixes (75)

1. Jerry Rice
2. Don Hutson
3. Terrell Owens

jroche16

1. Randy Moss
2. Jerry Rice
3. Roddy White

RandyMoss

1. Jerry Rice
2. Randy Moss
3. Terrell Owens

beastmode80
View All 75
Posts
Error Reporting
See a factual error in these listings? Report it
here
.