Top Ten Best NFL Head Coaches
The Top Ten
1
Bill Belichick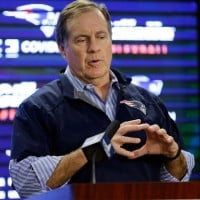 William Stephen Belichick is an American football coach and the long-time head coach of the New England Patriots of the National Football League.
Bill is the epitome of a head coach. He eats,breaths, and sleeps football. He gets the most out of his players and always finds their strengths. He doesn't need super star players to win games and doesn't dwell on games that his team lost he only moves forward. And not to mention he's brought the Patriots to six Super Bowls and won four in 15 years. The man is a genius!
4 Super Bowl wins, 6 Super Bowl appearances, a 16-0 season and a mile ahead of his contemporaries in overall winning percentage.
Lombardi won super bowls 1 and 2, back when football wasn't that big. Belichick has won 36, 38, 39, 49 and 51, in a time when football is a lot more competitive
Let's go Patriots let's go! Let's go Tom let's go! Let's go
Gronk let's go! Let's go Bill lets go! Let's go three time Super Bowl champions let's go!
2
Vince Lombardi
Let's consider that everyone is using the argument that Football was less competitive back in the 60's. That's false, they have been nearly the same over time. While Bill Belichick won 5 Super Bowls in 18 years, Vince Lombardi won 6 championships in just 10 years, and won three in a row. Belichick only had two in a row. Why do you think they named the Lombardi Trophy after Vince? Belichick has had a jacked up team his entire tenure in New England. Lombardi did have a good team, but the positions back then weren't the same as today (2018). Vince Lombardi is the greatest NFL head coach of all time.
-PackFan2005
Do you know what the Super Bowl I called well it's because Vince was the best coach ever in my opinion at least.
They have the Super Bowl Trophy named after him of course he should be the best. He coached the Greenbay packers he is awesome.
He had some of the best teams, a lot of wins, and he help revolutionize the Super Bowl
3
Bill Walsh
The 49ers were the team of the 80s and Bill Walsh was a part of that team. Walsh was also a genius when he picked the best talent in football especially in 1985 when he drafted a wide receiver from Mississippi Valley State who would in time be the greatest wide receiver of all time, Jerry Rice.
He Took a 2-14 team to a super bowl in his 3rd year. He won 3 super bowls, and invented the west coast offense
4
Tom Landry
Innovator, role model, and a leader... BY EXAMPLE. He's still the best representative of the NFL at it's best and of America's greatest generation... When men were men. If Lombardi had a vote, he'd vote for Landry, too... As the second best, at least.
5
Don Shula
Don Shula made every team he touched a championship team. Most wins in nfl history, doesn't that mean anything! The Perfect Season, that didn't just happen, Don Shula worked his magic with his starting QB out for most of the season. Greatest coach ever - no doubt!
Don Shula is the best teacher of the game, and is the best coach to ever step out on a football field. Nobody else led his team to a perfect season.
He led an undefeated season, has 347 wins making him the coach with most wins won 100 games in less than 10 years (it takes longer then you'd think.) he coached such talent as Larry Csonka, Dan Marino and Bob Griese. The man needs to be number 1.
Only one to ever finish a perfect season.
6
Sean Payton
He made a team that had never even been to an NFC Championship game into playoff contenders 3 years in a row and a Superbowl winning team. Number 1 coach of all time!
7
Chuck Noll
Took a team from worst to first just by using the draft... virtually no trades.
4 Super Bowl wins...with no losses in the big game
8
Jim Harbaugh
He is a great coach
9
John Harbaugh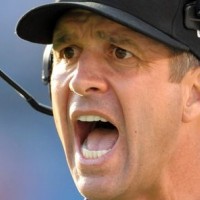 John W. Harbaugh is an American football coach who has been the head coach of the Baltimore Ravens of the National Football League since 2008.
10
Bill Parcells
2 Super Bowl wins, a lot of wins. Not that high because he honorably coached the Cowboys
The Contenders
11
Tom Coughlin
After winning immediately in Jacksonville he has won 2 super bowls in New York
12
Pete Carroll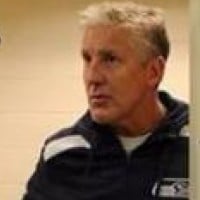 Peter Clay Carroll is an American football coach who is the head coach and executive vice president of the Seattle Seahawks of the National Football League.
He is one of the greatest coaches ever. He is very psychologically saavy and knows how to motivate his players. He places tremendous expectation on his team but is always behind them regardless of outcome. He truly loves his athletes and has great respect for the players. He is careful with them in every way. I love his simple saying "take care of the ball"! Just perfect!
Carroll lead the Seahawks to a Super Bowl victory over the Broncos. He gets along well with the team and he never let Seattle down.
13
John Madden
HEY! Not only am I in an embarassing commercial for Tinactin, I also am Crazy Elephant's favorite NFL coach! I should have never retired from the Raiders! Plus I am a hell of an announcer and have my own NFL video game!

Always will love Madden, although Don Shula and Bill Walsh ran a close second, in my opinion...
He should be 2nd! He is a Boss
14
Mike McCarthy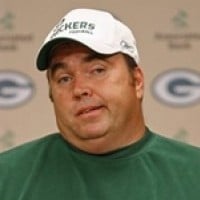 Michael John McCarthy is an American football coach who is the head coach of the Dallas Cowboys of the National Football League. He previously coached the Green Bay Packers from 2006-2018. He led the Packers to a win in Super Bowl XLV against his hometown team, the Pittsburgh Steelers.
15 Joe Gibbs
16
Mike Tomlin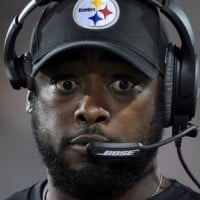 Michael Pettaway Tomlin is an American football coach who is the 16th head coach of the Pittsburgh Steelers of the National Football League.
17 Jimmy Johnson
18
George Halas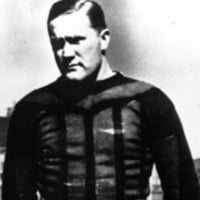 George Stanley Halas Sr., nicknamed "Papa Bear" and "Mr. Everything", was a player, coach, and owner involved with professional American football. He was the founder, owner, and head coach of the National Football League's Chicago Bears.
Without Halas the NFL wouldn't even be here anymore. It was proved because he gave the NFL money to do things
He won 315 games, 6 championships and for couple years was a player on the team too.
19 Mike Shanahan
20
Andy Reid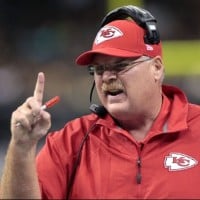 Andrew Walter Reid is an American football coach who is the current head coach of the Kansas City Chiefs of the National Football League. Reid was previously the head coach of the Philadelphia Eagles, a position he held from 1999 to 2012.
Yes he has been a good coach of the chiefs, but come on he will always be remembered for the BIRDS!
Ever since Andy Reid went to the Chiefs he has been the best coach in the world.
21
Tony Dungy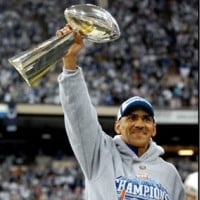 Anthony Kevin "Tony" Dungy is a former professional American football player and coach in the National Football League.
22
Mike Ditka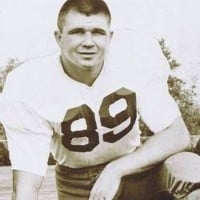 Coached the greatest team ever, and had a lot of wins in his first three years
23 John Fox
24 Dick Vermeil
25 Hank Stram
PSearch List