Best Rock Bassists
The Top Ten
1
Geddy Lee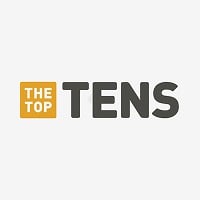 Geddy Lee Weinrib, known professionally as Geddy Lee, is a Canadian musician, singer and songwriter best known as the lead vocalist, bassist, and keyboardist for the Canadian rock group Rush.
Influential, melodic, counter-melodic, snarling but clean; all at the speed of light. But that's just a few of his qualities. #1
It's not just his skill, speed, inventiveness, tunes within tunes, singing, keyboard playing, melodies, range, longevity, oh, it is.
Not only does Rush have an amazing guitarist and the best drummer of all time, but they have the best bassist of all time too. - marmalade_skies
Plays at speed, plays melodic lines, plays very complicated rhythym lines, keeps up with the best drummer in the world, and does it all while singing and playing keyboards.
2
John Entwistle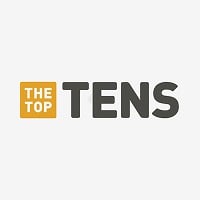 John Alec Entwistle, was an English singer, songwriter, composer, musician, film and music producer. He is mostly known as the lead bassist for the rock band The Who.
John Entwistle has as much influence on bass playing as Fyodor Dostoevsky has on literature.
Now, as for his bass playing skills... I have nothing to say, I just don't know the word to describe this (more than) amazing bass player!
Literally one of the Top 5 best bassists of all time!
Entwistle is on a technical level no one can approach. I don't think anyone can really dispute that, and though I agree poles are generally opinion based, I would say Entwistle is factually the best bass guitar player of all time. There are bassists I like more than him, but if he isn't ranked #1 in a bass pole than it is very clear that the majority of the voters don't understand the instrument
There is an isolated track on YouTube of Ox playing "Won't get fooled again." Watch that then tell me any of the rest of these guys are qualified to carry his case. Entwistle was in a class by himself in terms of style and technique.
I never heard a better solo in my life than my generation. Entwistle has all the qualities of a great bass player
3
John Paul Jones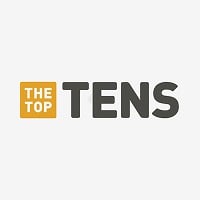 John Baldwin, better known by his stage name John Paul Jones, is an English multi-instrumentalist, songwriter, composer, arranger and record producer. He is best known as the bassist for the English rock band Led Zeppelin. ...read more.
The band with a GOAT singer, GOAT guitarist and GOAT drummer, of course, had a GOAT bassist too. - marmalade_skies
The most in demand bass player in England during the British Invasion...
Unreal string arranger... Played in the most popular rock band of the 70's if not all time... Played with best rock drummer who ever lived... Wrote the riff for Black Dog, RambleOnect... Bass, piano, organ, basspedals, mandolin, sitar, etc...
Led zeppelin Bassist. The Best of course
The secret weapon of Led Zeppelin.
4
Flea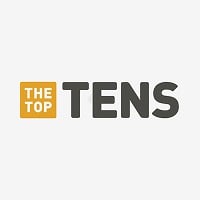 Michael Peter Balzary (born October 16, 1962), better known by his stage name Flea, is an Australian-born American musician, best known as the bassist, a co-founding member, and one of the composers of the rock band Red Hot Chili Peppers with whom he was inducted in 2012 into the Rock and Roll Hall ...read more.
The best Bassist between slap and melodic finger
Red hot chili peppers are the best band the world has ever seen so that makes flea the best bassist the worlds ever seen
Underrated by old people. Overrated by young people. - marmalade_skies
I totally agree with you flea should be at least top 2
5
Chris Squire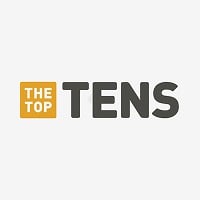 Christopher Russell Edward Squire was an English musician, singer and songwriter. He was best known as the bassist and founding member of the progressive rock band Yes.
Prog catches a lot of flak as an acquired taste but once exposed to prog it's easy to see why proggers are regarded as among the most musically gifted musicians and Squire is at the pinnacle of bassists. A few listens to roundabout and heart of the sunrise should be proof enough. It also helps to be playing with Howe, Bruford and Wakeman.
Absolutely!
Although don't look at Rolling Stone Magazine list. They hate prog!
6 Dickie Peterson
7
Paul McCartney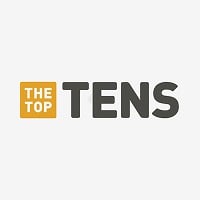 Sir James Paul McCartney is an English singer-songwriter, multi-instrumentalist, and composer . With John Lennon, George Harrison, and Ringo Starr, he gained worldwide fame with the rock band the Beatles, one of the most popular and influential groups in the history of pop and rock music .
Simply the bassist that changed the way bass was played before any of these guys even had a chance, all of these bass players were hugely influenced by Paul. The most underrated bass player of all time. Plus he wrote the songs with this great bass playing most of these other bass players played bass on someone else's song. Much easier if you didn't write the song.all of these guys were good at their instruments but who could even come close to Paul as a writer. No one! He is the most successful songwriter in recorded music history that is not an opinion but it is 100% fact. He will be remembered long after most of these guys are long forgotten. Paul could do it all and was a superb bass player on top of that. I agree with flea!
A direct quote from an interview with Flea, "If you're talking about rock bass players, I'd put Paul McCartney at number one." Musicians know the greatness of Paul McCartney.
Influential does not mean best. He's influential and I respect him, but his bass playing was bland and boring as hell.
Paul is the best Rock bassist period.
8
Cliff Burton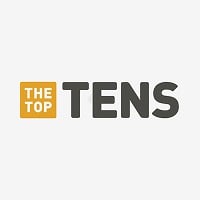 Clifford Lee "Cliff" Burton (February 10th 1962 - September 27th 1986) was an American musician, best known as the second bass guitarist for the American thrash metal band Metallica, recording three studio albums. He died in 1986 after getting crushed by a tour bus in Copenhagen whilst promoting Metallica's ...read more.
Cliff blows all these posers away... The guys from Green Day and A7X above Burton? Wow, way to piss on a dead mans grave.

Lee, McCartney, Trujilo, Jones, Entwistle, and Flea are the only ones anywhere near Cliff's level.
He should be number 1 he is the best listen To kill em all
Cliff Burton on 15! He should be on number 1. He is the best bassist I have seen
9
John Deacon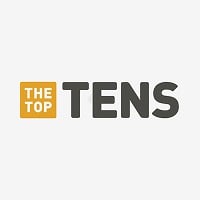 John Richard Deacon (born 19th of August 1951) is a retired English musician, who is best known as the bassist for the rock band Queen.
Under pressure, another one bites the dust prove that Deacon deserved the big 5
Definitely in top 5, he was dead on all the time, very clean and crisp
His bass had a heft and power to it while still having a smoothness and a cleanness to it. Shame he just missed the top 15. - marmalade_skies
Should be in top5! He is amazing
10
Les Claypool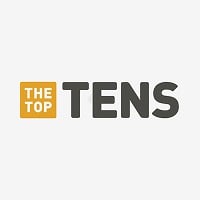 Leslie Edward "Les" Claypool is an American musician, singer, songwriter, composer, author and actor best known as the bassist and lead vocalist of the band Primus.
I laughed when I saw McCartney over Les Claypool. He doesn't even compare to the absolutely original, weird, impossible bass playing of Les Claypool. Seriously, listen to ANY Primus song, and they all have bass lines better than anything McCartney could have written. End of story.
Of course McCartney's above Claypool. As good as Les Claypool is, Paul McCartney was the bassist for the most influential band in rock music. Most people voting on this list would probably know the name 'Paul McCartney' and recognize it as someone important rather than see Les Claypool and recognize who he is - Aweso
Claypool is top 3 without a doubt. Everyone else on this list is mainstream and has the popularity. Les does things with a bass that no one else can. Ridiculous!
And why is Les Claypool not #1. This man does things with a bass that every other bassist on this list wouldn't have ever even thought of...
Paul McCartney is not even that good people say he is good because he played with the beatles
The Contenders
11
Roger Waters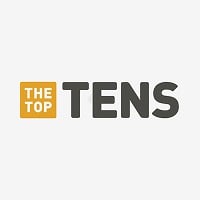 George Roger Waters is an English singer, songwriter, multi-instrumentalist, and composer. He is mostly known for being the secondary lead vocalist and bassist of Pink Floyd.
Great bassist. One of my favorite musicians. I have seen his Us And Them tour, and he plays a great bass, and he writes some of Pink Floyd's greatest hits. His opinions are also very true, such as his recent album, Is This The Life We Really Want, and made his best feelings on Dark Side of Moon, all the way up to The final cut.
I love his atmospheric sound. Especially on "Animals"
He is the best bass player
12
Mike Dirnt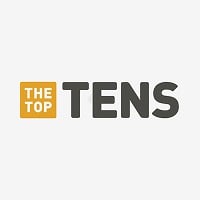 Michael Ryan Pritchard, known professionally as Mike Dirnt, is an American musician best known for being the co-founder, bassist, backing and occasional lead vocalist of the American punk rock band Green Day.
Yup he is a very good Bassist his playing style and he does it so fast and good. With his bass, Billie's sweet voice and Tre's awesome drumming skill makes Green Day the best Rock Band of all time.
This guy should be ranked 50 up there are so many better bassists
Longview bassline. Enough said.
Longview bassline, know one knows bassline, hell, just watch him live and get blown away by this freak of nature that is Mike Dirnt!
13
Geezer Butler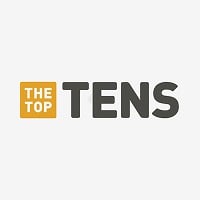 Terence Michael Joseph "Geezer" Butler is an English musician and songwriter. Butler is best known as the bassist and primary lyricist of heavy metal band Black Sabbath.
Awesome bassist that even to this day is the driving force behind Black Sabbath
You can hear every note clearly In every song. This guy is the bass Jesus!
He should be number tow after john paul jones
Just the best endof
14
John Myung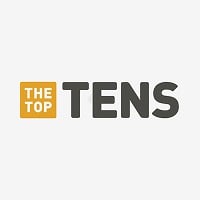 John Ro Myung is an American bassist and a founding member of the progressive metal group Dream Theater.
Best bassist of al time
15
Duff McKagan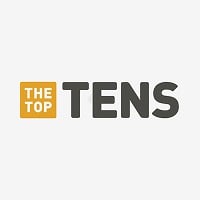 Michael Andrew "Duff" McKagan is an American musician, singer, songwriter and author. He is best known for his twelve-year tenure as the bass guitarist of the hard rock band Guns N' Roses, with whom he achieved worldwide success in the late 1980s and early 1990s. McKagan rejoined the band in 2016, following ...read more.
Just the best bassist ever!
Should at least be in the top 5!
Should be number 1.. Without him guns n roses would never be succsessfull
16
Steve Harris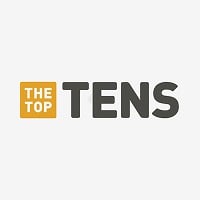 Stephen Percy "Steve" Harris is an English musician and songwriter, known as the bassist, occasional keyboardist, backing vocalist, primary songwriter and founder of the British heavy metal band Iron Maiden.
I am a fan of Iron Maiden and who can be without knowing who this guy is? He is the founder, a spectacular bassist, and a pretty good keyboardist, and he is behind all the lyrics to the band. This guy should be in the top three!
Every one who didn't vote harris should be ashamed of themselves frankly
Awesome bassist, who deserves to be in first5
How on earth is Steve Harris not in the top 10?
17
Jack Bruce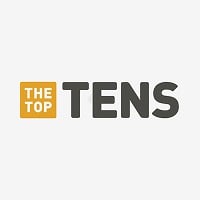 John Symon Asher "Jack" Bruce was a Scottish musician, singer and songwriter known primarily for his contributions to the British supergroup Cream, which also included guitarist-singer Eric Clapton and drummer Ginger Baker.
To me he brought a jazz sensibility to rock. He is a schooled classical musician and can play any style of music he wants. I don't mean to downplay the other choices here, but Jack belongs on any "BEST" list.
A line-up of three... All brilliant musicians
Jack Bruce was a prodigy and an integral part of Cream. Without his music composition, co-writing of songs and extraordinary bass playing Creams candle would of burnt out many years ago.
18
Jason Newsted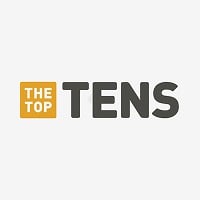 Jason Curtis Newsted is an American metal musician, known for being the third bass guitarist with the band Metallica from November 1986 until his departure in January 2001, he was also a part of Voivod and Flotsam and Jetsam.
Inspiration bass, he is the best bassist
19
Khaled 'Bassbaba' Sumon
Hmm, finally he on the first page. He has always been one of my favorite bassists. Not because he is from Bangladesh. Because he is actually talented. And I learnt about bass solos from his songs. He plays bass solo almost all of his songs. I have made a list "Best Sumon Bass Performances". Anybody who is curious to see his bass solos/riffs can visit the list. - zxm
Talented bassist, but he's a solo artists (even though he has been with Aurthohin for 20 years) or his band is not one of the best artists (you didn't hear any of his song but you could determine whether they're good or bad). - zxm
Bassbaba is awesome, Just listen to Guti the final, you'll see what he is capable of, he can also take teeth solo like Jimmie Hendrix, he is one of the best, that's we call him Bassbaba, means the Father of bass
He is an awesome bass player.. The way he plays his body languages everything.. Specially when places his bass guitar in his shoulder.. It is a moment that I can't 4get.. Respect 4 him...
20 Dave Ellefson
21
Gene Simmons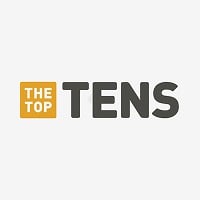 Chaim Witz, known professionally by his stage name Gene Simmons, is an Israeli-American musician, singer, songwriter, record producer, entrepreneur, actor and television personality.
Anyone that Breathes Fire has to be cool. Beavis got it right when he said "This video would be cool if it had some fire in it".
22
Cliff Williams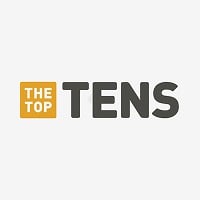 Clifford 'Cliff' Williams is a British musician who has been a member of the Australian hard rock band AC/DC as their bassist and backing vocalist since mid-1977. He had started his professional music career in 1967 and was previously in the British groups Home and Bandit.
23
Roger Glover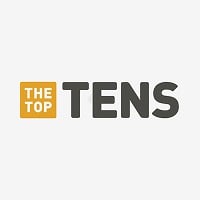 Roger David Glover is a British bassist, songwriter, and record producer. Glover is best known as the bassist for hard rock bands Deep Purple and Rainbow.
Perfect tone, perfect lines, perfect rock bassist! - adfairhurst
24 Tom Hamilton
25
Tom Araya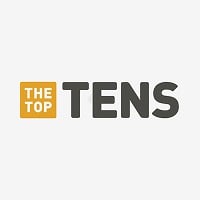 Tomás Enrique "Tom" Araya Díaz is a Chilean American musician, best known as the bassist and vocalist of the American thrash metal band Slayer.
26
Robert Trujillo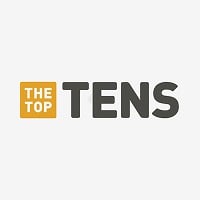 Roberto Agustin Trujillo, better known as Robert Trujillo, is an American musician known for his role as the current bassist of heavy metal band Metallica.
Great player, underrated as heck.
27 Gary Tibbs
28
Johnny Christ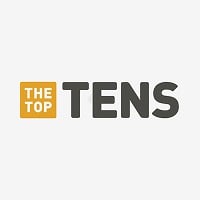 Jonathan Lewis Seward, known as Johnny Christ, is the bassist of the American heavy metal band Avenged Sevenfold. Seward is the fourth bassist to join Avenged Sevenfold in 2003, replacing former member Dameon Ash.
This guy is ahead of Cliff Burton? And Nikki Sixx? And Justin Chancellor? Is their even any bass licks or bass solos in A7X songs? Like literally, you guys just vote for him because of his band? He doesn't belong I. the same sentence as Les Claypool, let alone one spot behind him. I guess when you sell out like A7X, and become overrated, people put real talent aside and just vote with the norm and go with whatever's mainstream. No Tim Commerford? No Fieldy? No Steve Harris? Absolute joke, people who vote thus clown over Burton probably don't even know what a bass guitar is. THIS is a prime example why rock and metal are dying!
I think he is great bassists, he can playing chord and harmony
He Is Good Player Bassist
This guy is ok but not the best like Justin Chamcellor
29
Chris Wolstenholme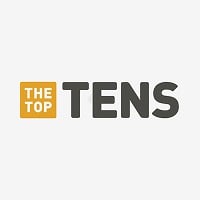 Christopher Tony "Chris" Wolstenholme is an English musician. He is the bassist and backing vocalist for the alternative rock band Muse.
This man created the hysteria bass line, how is he not in the top ten?
Don't know how he's not on the list
How. Is this guy not in the top ten? Every single Muse song has the perfect bassline written to it. Just because he doesn't play incredibly fast (which he can) doesn't mean he's crap!
Time is running Out. Nothing more to say.
30
Lemmy Kilmister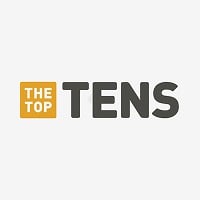 Ian Fraser Kilmister, known as Lemmy, was an English musician, singer and songwriter who founded and fronted the rock band Motörhead. He was a bassist and a singer known for his raspy voice. He died in 2015 from cancer and other health problems.
Lemmy has truly been disgraced on this list. He's one of rock n' roll's greatest survivors, plus he did the bass line for Overkill.
31
Mikey Way
Mikey is fantastic! He obviously doesn't think of himself that way, for he has no self confidence. I don't even know why, I mean he's really great, so he should know that. I love My Chemical Romance!
32
Billy Sheehan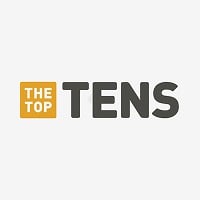 William "Billy" Sheehan is an American bassist known for his work with Talas, Steve Vai, David Lee Roth, Mr. Big, Niacin, and The Winery Dogs.
Should be him the best bassist ever
Listen to him on "addicted to that rush"
He is number one
33
Rex Brown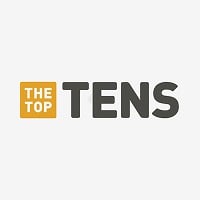 Rex Robert Brown is an American musician and author, who is best known as having been the longtime bassist for the Grammy-nominated, platinum-selling, now defunct band Pantera.
34
Michael Anthony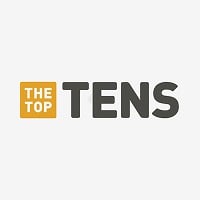 Michael Anthony Sobolewski, known professionally as Michael Anthony, is an American musician who is currently the bass player in the rock supergroup Chickenfoot. Anthony is best known as the former bass player for the hard rock band Van Halen.
Check out his early work with Van Halen, through Diver Down. He was 100% locked in with Alex, and his playing was both rhythmic and aggressive. He pretty much turned into a standard bass during the Van Hagar years, but his early playing is absolutely top notch.
35
Tim Commerford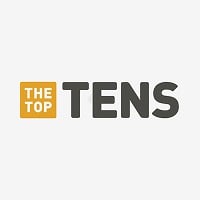 Timothy Robert Commerford is an American musician, best known as the bassist and backing vocalist for the American rap metal band Rage Against the Machine, supergroups Audioslave and Prophets of Rage.
36
Reita
I love you Reita...GazettE
37
Nikki Sixx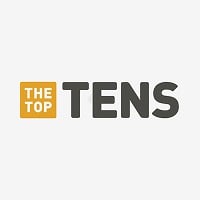 Nikki Sixx is an American musician, songwriter, radio host, and photographer, best known as the co-founder, bassist, and primary songwriter of the band Mötley Crüe.
38
Noel Redding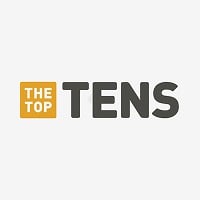 Noel David Redding was an English rock bassist and guitarist best known for his work as bassist with the Jimi Hendrix Experience.
39
Paul Grey
Its spelt Paul grAy
40 Tony Ashwin Kanal
41
Tetsuya Ogawa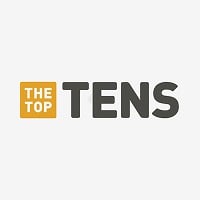 Tetsuya is a Japanese musician, best known as the leader and bassist of the rock band L'Arc-en-Ciel. Formerly known by the stage name tetsu, on December 1, 2009 he started to use his birth name.
... Though he prefers not to be called as a rock bassist ... But according to me he's very great and incredible in every L'Arc's rock song, such as All Dead and White Feathers ...
... He's awesome bassist
Playing bass is not just about speed, or boring technique called "Slap". Creativity of bassline must included, and Tetsu deserve the gold medal.

2nd - Flea
42
Jack Cassidy
Bassist of Hot Tuna and Jefferson Airplane?
Come on.
Listen to The Ballad of you and me and Pooneil, or the whole Blows against the empire - album, and you're convinced.
43
Peter Cetera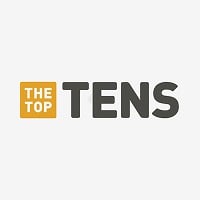 Peter Paul Cetera is an American singer, songwriter, and bassist best known for being an original member of the rock band Chicago, before launching a successful solo career.
44
Peter Hook
Joy division's bass player. Listen to transmission on closer and tell me he should be in the top ten.
45
Hugh McDonald
Such a nice guy and an amazing bassist. He's been behind Jon, Tico, Richie/Phil and David for more than 30 years and still with a smile. BON JOVI FOREVER!
46
Eric Bass
Eric is definitely a master at the bass, as well as all the other instruments he plays. Now that Shinedown has the top four (Barry Kerch on drums, Zach Myers on Guitar, piano, and backing vocals, and Brent Smith on lead vocals, for those of you who don't know). This is definitely going to be one of the best rock bands of all time. And Eric should DEFINITELY be way higher on this list. No doubt about it.
47 Mike Rutherford
48
Colin Greenwood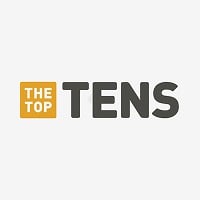 Colin Charles Greenwood, is an English musician best known as the bassist for the alternative rock band Radiohead. He also plays keyboards and synthesisers and works on sampling on the electronic side of Radiohead.
49
Paul Simonon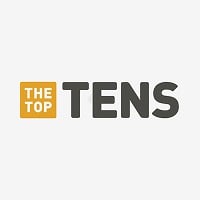 Paul Gustave Simonon is an English musician and artist best known as the bassist for the punk rock band The Clash.
50
Tim Bogert
The One of thousand!
PSearch List