Top 10 Blatantly Obvious Proofs that Certain So-Called Underrated Things are Actually Severely Overrated
xandermartin98
The Top Ten
1 Its fanbase that treats jokes literally on the caliber of "pickle Rick" and "fart planet" as the type of humor that only the absolute highest class of intellectuals can properly grasp the true meanings and implications behind - Rick & Morty
2
Luigi Memes, The Year Of Luigi, and "that one TopTens user we shall never mention the name of again" claiming him to be stronger than Goku, smarter than Solid Snake and more powerful than Samus Aran - Luigi from Super Mario Bros
You completely forgot about "Game Theory: Why Mario is Mental", which is what also makes Luigi extremely overrated.
3 Has a fanbase that STILL considers it to be the greatest rhythm game to ever exist, all while comparatively treating both of its vastly superior sequels as mediocre wannabes - Parappa The Rapper
4 Basically becoming the blindly nostalgia-defended, horribly-dated Ocarina Of Time of indie games - Cave Story
5 Has at least roughly four MILLION views per video on his main Youtube channel and has well over a hundred parody channels made in his likeness - I Hate Everything
6 Lammy has SEVEN solid pages and counting of Rule 34 made about her on Paheal.net, not to mention a 20,000-word-long giantess fanfic in which Parappa erotically slithers his way up her ear canal and literally fornicates with her brain - Um Jammer Lammy
7 There is seriously an entire cult of people out there that unironically finds the film good and praises it as "one of mankind's greatest works of comedic art" - Freddy Got Fingered
8 The Great Mighty Poo is almost literally the only more-than-mildly-funny-for-non-Beavis-and-Butthead-watchers thing in the entire "funniest" game "ever" - Conker's Bad Fur Day
9 Is also treated as yet another one of the game's infamous memetic sex goddesses, was once erotically shipped with the Amalgamates, and even became one of fanfiction's very first brain-fetish victims in Alphys VS Undyne - Alphys from Undertale
10 Vinny and Joel are literally the ONLY reasons that the community is even still in business, and even then, the two of them are both considerably better at creating memes than they are at creating actual Let's Play streams - Vinesauce
The Contenders
11 Fanbase that constantly insults Ren & Stimpy for unjustly overshadowing it and Spongebob Squarepants for being heavily inspired by it - Rocko's Modern Life
12 Overshadowed Rocko's Modern Life, the actually good version OF it - The Ren & Stimpy Show
13 Edward Cullen fangirls - Twilight
14 The memes - Jojo's Bizarre Adventure
15 Anime Elitists treat it like it's the greatest thing since sliced bread - Monster
16 Overshadows PlayerUnknown's Battlegrounds just because it has cartoony graphics, is free-to-play and its Minecraft gimmick - Fortnite
17 Is often considered better than the actual Phoenix Wright and Persona franchises - Danganronpa
18 Gir/Zim fangirls and ZaDR shipping - Invader Zim
19 Is praised for its art style rather than its actual gameplay; meanwhile, everyone hates on Twilight Princess for looking "too edgy" - Legend Of Zelda: The Wind Waker
20 Is often considered the best Mario Kart simply because it's the most broken - Mario Kart Wii
21 People constantly claiming that it has the best storyline and gameplay to ever grace an RPG when Final Fantasy VI already had it vastly outclassed in both areas overall - Chrono Trigger
22
Is considered superior to all of the mainstream RPGs simply because it's overshadowed by them - Earthbound
Nintendo did an appalling job at marketing EarthBound in North America, which is pretty much why it was eclipsed by others, especially Undertale. *cough* "This game stinks" *cough*
23 "SAY WHAT" meme - Clone High
24 Samuel Jackson's role as Jules is one of the only things that anyone really remembers about the film - Pulp Fiction
25 Fanbase that constantly hates on Final Fantasy VII for technically not being as innovative - Final Fantasy VI
26 Samus fanboys - Metroid
27 The memes - Lazy Town
28 Was deliberately intended to be the worst Youtuber ever, yet is treated as the absolute god of Youtubers by most if not arguably all of his fans - Filthy Frank
29 Feminazis - Steven Universe
30 Tumblr Fandom - Gravity Falls
31 "Best Nickelodeon show ever" - Avatar: The Last Airbender
32 Is frequently called "better than The Simpsons" by his fans, which is a statement that apparently also includes classic 1990s-era Simpsons as well - Futurama
33
Wacky Deli - Rocko's Modern Life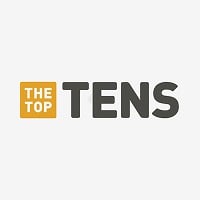 34 Fanbase that likes the games almost literally solely for how cute their main character is - Kirby franchise
35 Fanbase that likes the games almost literally solely for how cute their main characters are - Parappa/Lammy Trilogy
36 The memes - Danganronpa
37 Fanbase that throws tantrums over other people addressing that they personally prefer Call Of Duty and/or Halo games - Battlefield franchise
38 The memes - Fairly Odd Parents
39 The Youtube Poops - Mario/Zelda CD-i games
40 Basically just Conker's Bad Fur Day but rendered in stereotypical anime style - Happy Tree Friends
41 Super Metroid and its ROM hacks, Fusion, Zero Mission, the Metroid 2 remakes and the Prime trilogy are basically the only actually good portions of the entire franchise - Metroid
42 Also has multi-millions of views per video on Youtube - Zero Punctuation from The Escapist
43 Also played an unwelcomely huge part in overshadowing Um Jammer Lammy - HiHi Puffy Amiyumi
44 Hunchback Of Notre Dame defense blog on Tumblr - The Hunchback Of Notre Dame
45 The Waluigi fanbase - Waluigi from Super Mario Bros
46 Between him and Waluigi, he's the one that Nintendo ALWAYS gives all of the exposure in spin-off games - Wario from Super Mario Bros
47 Is often claimed to be better than the actual Metroid series - Axiom Verge
48 Fanbase that won't shut up about how cute the Mimigas are - Cave Story
49 "Dean is love, Mansley is life" - The Iron Giant
50 Just another overrated and incredibly generic Final Fantasy game - Final Fantasy IX
PSearch List
Related Lists

Best My So-Called Life Characters
Best Songs from the Television Series My So-Called Life
Best Songs from Alanis Morissette's So-Called Chaos

Top 10 Most Blatantly "Meme Bait" Fictional Characters to Ever Exist
List Stats
83 listings
1 year, 328 days old

Top Remixes
1. Its fanbase that treats jokes literally on the caliber of "pickle Rick" and "fart planet" as the type of humor that only the absolute highest class of intellectuals can properly grasp the true meanings and implications behind - Rick & Morty
2. Luigi Memes, The Year Of Luigi, and "that one TopTens user we shall never mention the name of again" claiming him to be stronger than Goku, smarter than Solid Snake and more powerful than Samus Aran - Luigi from Super Mario Bros
3. Has a fanbase that STILL considers it to be the greatest rhythm game to ever exist, all while comparatively treating both of its vastly superior sequels as mediocre wannabes - Parappa The Rapper
xandermartin98
Error Reporting
See a factual error in these listings? Report it
here
.