Top Ten Actors Who Could Be the Next Indiana Jones
Lucasfilm announced, in May, 2015, that a fifth Indiana Jones movie is on the horizon (although as of June, 2015 we're not exactly sure how far away that horizon is). And with that, a lot of people are expecting the titular role to be recast for a reboot. But who do we think deserves a shot at the iconic role? This list compiles the best candidates.

The Top Ten

1 Chris Pratt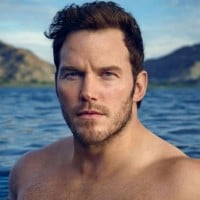 Christopher Michael "Chris" Pratt is an American actor. He came to prominence from his television roles, including Bright Abbott in Everwood and Andy Dwyer in the NBC sitcom Parks and Recreation.
He's the number one choice as far as everyone is concerned and its impossible not to see why. He got Spielberg's attention (result: Jurassic World) and after seeing that film, its even easier to imagine the newly-crowned A-list actor in the role.
He's on the top of everyone's list. He is is Indy.
It's partly that he has the looks but also he really reminds me of Ford in the way he's a total playboy kind of idiot, yet he gets the job done
He'd be perfect
2
Tom Hardy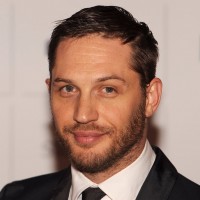 Edward Thomas Hardy, CBE is an English actor and film producer. Originally a model, Hardy made his film debut in Ridley Scott's Black Hawk Down.
Hardy is one of the greatest actors ever to Grace the screen. He's amazing at cracking the jokes with his dry British with and he's a bit of a James Bond guy at times. Definitely fits.
I don't know why, but Tom Hardy just seems to fit like hand in glove for the role. His age is just right, he has a bad ass, sort of toned down, mysterious personality, he just seems to fit the bill of a serious, seasoned adventurer who has seen his share of things, with something dark about his personality yet underlying good.
Remember the bad ass stunts in the original movies. A new Indiana needs to be tough, rugged and a true physical actor that can carry the anti hero role. He can also bring the charm and humor, but all the other suggestion are soft, goofy pretty boys that don't have the chops. Hardy is the clear choice if possible.
With his versatility and good acting chops, Tom Hardy sounds like a fine choice to fill Indy's shoes (to me, at least).
3
Michael Fassbender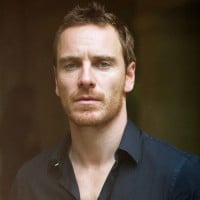 Michael Fassbender is a German-Irish actor of stage and screen whose career includes roles in both independent and blockbuster films, most notably; Hunger, Inglourious Basterds, Shame, X-Men: First Class, Prometheus, 12 Years a Slave, Frank, X-Men: Days of Future Past, and Steve Jobs.
I firmly believe he's the one and only who should inherit that role. I wouldn't say I'm a fan of him, but I've been and will be an Indy fan for my whole life. Unlike with all the others, I can't think of a reason for which he wouldn't be the perfect choice. Furthermore, above other requirements to think of, there's one I always wanted for the next possible Indy, a quality I believe Harrison Ford had, which I'd say is the appropiate balance between looking VERY handsome and having the right mind for it, in spite of it, and together with it. I mean, here's an actor who not only has the right sort of good-looks for the role, and I'd say in a pleasant "standard" or "neutral" sort of way, but also usually shows elegant sparks of intelligence that could revive the role in the direction I wish for, which is that of keeping the character quite interesting because of an educated background. One thing I love and find most necessary about Indy is his professor side, which brings that idealistic ...more
He's got brown hair, blue eyes, and his height is 1.83cm (6ft), almost like Harrison Ford's! His age is also right... Today (2019) he's 42, same as Harrison was in Temple of Doom.
He's done both action and comedy before and he's got the calm-and-cool demeanor he needs to play a role such as this. I say ok!
4
Aaron Eckhart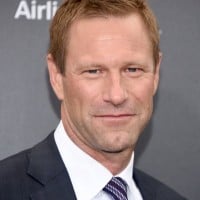 Since all the hype and buzz is surrounding Chris Pratt at the moment, you're probably not going to hear many people mention Aaron Eckhart and Indiana Jones in the same sentence (except for me, of course). The actor's not too busy these days so scheduling wouldn't be a problem, and he's definitely got what it takes to embrace the challenge of playing a character of this size, I think. Maybe I'll
You not only have to be handsome, you have to be cute, you have to be adorable, you have to be funny without trying, you have to be irresistible and any believable slightly nerdy professor, and you still have to be tough and able to do some of the stunts to get good shots. Aaron can totally pull all that off.
The best choice. He's cute, handsome, adorable, and a great actor who can do the action. You also want someone willing to stay with the role for the long haul. I don't think any of the other actors would be willing to stay... and some are just too over exposed. Aaron would be more than a perfect Indiana Jones.
5
Bradley Cooper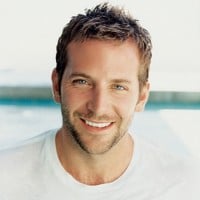 Bradley Charles Cooper is an American actor and producer. He has been nominated for four Academy Awards, three for acting and one for producing, and one Tony Award.
He was considered to be the most likely choice a number of years ago. With Chris Pratt in the picture, his chances aren't looking quite as good, although he could still surprise us and win the role.
6
Ryan Reynolds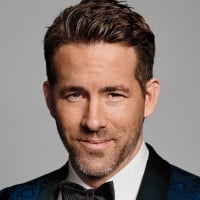 Ryan Rodney Reynolds is a Canadian actor and producer. He portrayed Michael Bergen on the ABC sitcom Two Guys and a Girl, Billy Simpson in the YTV Canadian teen soap opera Hillside, as well as Marvel Comics characters Hannibal King in Blade: Trinity, Wade Wilson / Weapon XI in X-Men Origins: Wolverine, ...read more.
He's a suitable Deadpool, which blends action and comedy well enough together, so why couldn't he be a fitting Indiana Jones? If next year's 'Deadpool' turns into a smash hit (which I figure it will) maybe his name will start spreading across other people's lists.
7
Jeremy Renner
Jeremy Lee Renner is an American actor (born 1971) best known for his role as Clint Barton / Hawkeye in the Marvel Cinematic Universe.
His rough-around-the-edges look seems pretty fitting for the role, doesn't it? I think so. He's tough as well as funny and those two things are essential for playing Jones.
Jeremy Renner would be a great Indiana Jones!
8
Idris Elba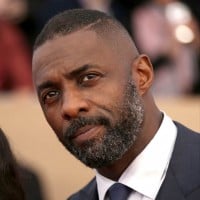 Idrissa Akuna "Idris" Elba OBE is an English actor, producer, musician and DJ known for playing drug trafficker Stringer Bell on the HBO series The Wire, DCI John Luther on the BBC One series Luther and Nelson Mandela in the biographical film Mandela: Long Walk to Freedom.
Why not? They're considering him to be a viable candidate to play a potential future 007. Why not Indiana Jones? Once you move beyond the skin colour debate you have a terrific actor for the role. I'm definitely ok with this idea.
9
Matthew McConaughey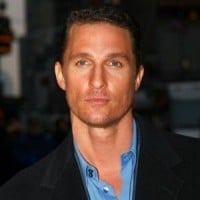 Matthew David McConaughey (born November 4, 1969) is an American actor. He had his breakout role with a supporting performance in the coming-of-age comedy Dazed and Confused (1993). After a number of supporting roles, his first success as a leading man came in the legal drama A Time to Kill (1996). ...read more.
He's a little on the older side to be taking over the role, I think, but that doesn't mean that I can't imagine him playing Indy. He'd need to mask his accent, of course, to pull it off. Probably gain a few pounds, also.
10
Harrison Ford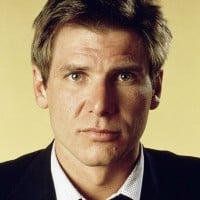 Harrison Ford is an American actor and film producer. He gained worldwide fame for his starring roles as Han Solo in the original Star Wars epic space opera trilogy and the titular character of the Indiana Jones film series.
There's no harm in saying that Harrison Ford could still play the character. He's showing no signs of slowing down anytime soon and if he's still able to wow us playing Han Solo then of course he can still play Indy!
There is only one hero.
The one and only
The Contenders
11
Tom Hiddleston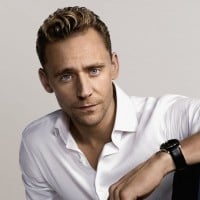 Thomas William Hiddleston is an English actor. He is best known for his role as Loki in the Marvel Cinematic Universe, appearing in Thor, The Avengers, and Thor: The Dark World.
He can play a grizzled action hero, just watch "Kong: Skull Island." Also, he can wear a darn good cowboy hat, just watch "I Saw the Light."
I photoshopped him into an Indiana Jones picture, it is absolutely perfect!
12
Robert Pattinson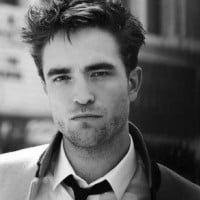 Robert Douglas Thomas Pattinson is an English actor, producer, model, and musician. He started his film career by playing Cedric Diggory in Harry Potter and the Goblet of Fire, a 2005 fantasy film.
I added Robert due to an unconfirmed report released a few years back suggesting that he was being scouted for the role. I'm not sure why Lucasfilm wanted him but if they saw something in him then maybe there's something that I am missing.
13
James Norton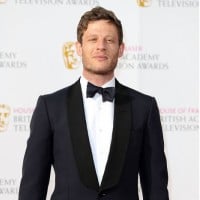 James Geoffrey Ian Norton is an English actor best known for playing Reverend Sydney Chambers in the ITV period crime series Grantchester and Prince Andrei Bolkonsky in the 2016 BBC mini series adaptation of Leo Tolstoy's novel War and Peace.
Certainly more worthy than Chris Pratt!
14
Christian Bale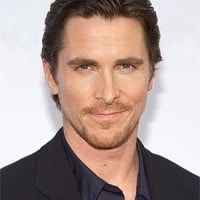 Christian Charles Philip Bale (born 30 January 1974) is an English actor. Known for his versatility and physical transformations for his roles, he has been a leading man in films of several genres. He has received various accolades, including an Academy Award and two Golden Globe Awards. Forbes magazine ...read more.
I guess Christian Bale could pull of the role. Not sure he really has the look for it, but getting the characterization right is the main thing and I'm almost certain he'd be able to do it.
15
Taron Egerton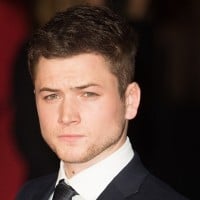 Taron David Egerton is a Welsh actor best known for starring in the 2015 film Kingsman: The Secret Service and the 2016 film Eddie the Eagle.
16
Richard Madden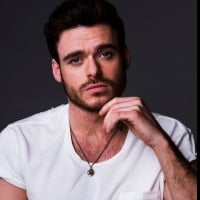 Richard Madden is a Scottish stage, film, and television actor best known for portraying Robb Stark in the HBO series Game of Thrones and Prince Kit in Disney's Cinderella.
17
Jim Carrey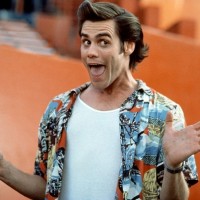 James Eugene "Jim" Carrey is a Canadian American actor, comedian, impressionist, screenwriter, and producer. He is well known for comedic roles in films such as Ace Ventura: Pet Detective, The Mask , Dumb and Dumber, Ace Ventura: When Nature Calls, The Cable Guy, Liar Liar, How the Grinch Stole Christmas, ...read more.
What if they made an Indiana Jones spoof. This would be the number one role
18
Gerard Butler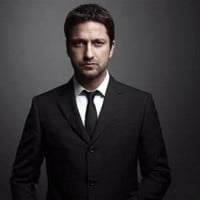 19
Shia LaBeouf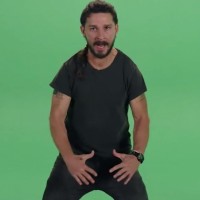 Shia Saide LaBeouf is an American actor, performance artist, and director who became known among younger audiences as Louis Stevens in the Disney Channel series Even Stevens.
Yea, of mutt become the new Indy...
Like that's gonna happen...
He already played son of Indy.
20
George MacKay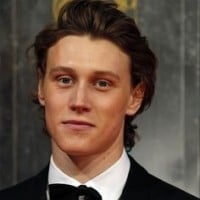 George MacKay is a British actor best known for his role as Davy Henshaw in the 2013 musical film Sunshine on Leith (which featured songs from The Proclaimers)
Sunshine on Leith crooner MacKay is the British version of Chris Pratt.
21 Garrett Hedlund
22 Richard Armitage
23
Nathan Fillion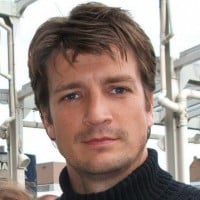 Nathan Fillion is a Canadian actor and voice actor best known for his role as Richard Castle on the ABC series Castle, as well as his earlier portrayal of the lead role of Captain Malcolm Reynolds in the television series Firefly and its feature film continuation, Serenity.
If I could be so bold, watching Nathan's portrayal of Captain Reynolds in Firefly and especially Serenity, all the qualities of a perfect Indiana Jones are expressed in perfect fashion. Intensity, humor, and physicality are true to form. I truly hope he could be considered.
24
John Krasinski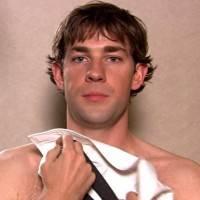 John Burke Krasinski is an American actor, screenwriter, producer, and director. He is the recipient of a number of accolades, including two Primetime Emmy Award nominations and two Screen Actors Guild Awards. Time named him one of the 100 most influential people in the world in 2018.
Indy should be a little nerdy, a little understated sexy, like John.
25 Corbin Bleu
PSearch List