Top 10 Most Overrated Indian Actors
This is a list of overrated (and/or popular) actors. This list tries to distinguish stars from actors. An actor is one who could act naturally. A star is someone who has great number of followers irrespective of his/her quality and style of acting.

The Top Ten

1 Sanaya Irani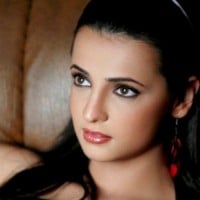 Sanaya Irani is an Indian model-turned-actress. Her first major role was in the Indian youth show Miley Jab Hum Tum.
2
Kathrina Kaif
She is stone-faced, and absolutely CANNOT act. And moreover, she has the God-knows-what airs of being a celebrity, and acts as if she's the most amazing actor of Bollywood. Girl, you seem to be forgetting the fans who made you, and are being overtly rude to them. Even her dance moves are not so smooth.
Confirms that our taste has not improved even after being exposed to some brilliant cinema (thanks to the internet and DTH) during the last two decades...
Its time for her and Sonia Gandhi to learn the language, culture and heritage of the country that made them stinking rich.
Unbelievable that Amir Khan is on this list and above her.
3
Sonam Kapoor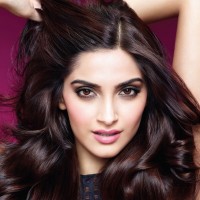 I agree Salman Khan is the most overrated actor, he sucks! Sonam is a little bad actor but I think Madhuri Dixit should be number 2. She is extremely bad and overrated. She just looks really ugly and irritating, her smile is like a monster and she is an ugly fat actress. There is a place for mannequins, and silver screen isn't it, so Madhuri should rather become a model. She over acts and just is unnatural actress, yeah her acting is not timeless and anyone heard that screeching fragile voice and saw that stone faced acting? And people say she is a great dancer?! My foot! She just dances too ordinary, and instead of performing smooth, balanced and expressive steps, she just performs some fast and untidy steps. And Shraddha Kapoor is worse than Madhuri Dixit. She looks ugly and frail like a dead body, just does nonsense and the worst acting and dancing? Meh, the adolescent dance!
Adolescent girl acting
Her acting is not good
She should be number 1 she is not pretty at all and at the same time her acting is terrible
4
Aamir Khan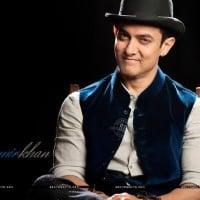 Aamir Khan is an Indian film actor, filmmaker and television talk-show host. Through his thirty-year career in Hindi films, Khan has established himself as one of the most popular and influential actors of Indian cinema.
Yup he is a very overrated actor in the industry.he didn't did any challenging role in his entire career just with the help of his father in the industry and his family friends he is still in the industry otherwise he could have been kicked out of the industry way back.with the help of remakes and rajkumar Irani he gets his career back on track somehow living with such jealousy with other stars he thinks he is the best but no a big no..! playing with people emotions and showing fake patriotic films he is just trying to form a clean image of himself..he overrated and their are too many better actor in the industry specially in new generation
Worst human and he does nothing in movies.. Entire movie is about his friends and other co actors.. I mean taare zameen par was hit because of That kid and music from Shankar.. Ghajini is south Indian story and his fake steroid body.. 3 idiotis we all know it was the beat script and everyone in that movie deserves fame..aamir suks old retard he and his chutiya khan fans lame
Very Overrated. As good of a person he may be, he cannot act. He tries WAAY too hard to act. You should not try to act, you should let the emotions flow when you are acting. Aamir Khan should be easily no. 1
Dude, he is one of the best actors India has ever produced. He portrays a role with utmost dedication. Mr Perfectionist for a reason.
5
Himesh Reshammiya
Why are guys like this born man... ? And there are still stupid people who support such frauds who don't know about music and acting..
Do not try to act... Stick to making loud repetitive music called "popular chart-busters"
Over arrogant. Makes music. He should leave the planet.
From which planet he came?
6
Salman Khan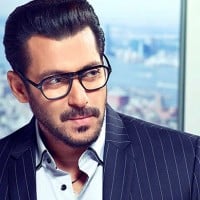 Abdul Rashid Salim Salman Khan, credited as Salman Khan, is an Indian film actor, producer, singer and television personality.
Salman Khan is not at all over rated. The success he is enjoying now he deserved to achieve it long back. Movies like andaz apna apna, tere Naam are just fantastic. Specially tere Naam. No one could have pulled off the role better than him. Also he is the suited for roles like Bajrangi bhaaijan. He is versatile and he shouldn't be there in this list.
Has the worst dialogue delivery and expressions. Monotone and just typical of Indian cinema to have good looking people being the top drawers.

at least Hollywood equivalents can actually act.
Most overrated actor in the history of Indian Cinema...
Having 25 years of experience in movies still he haven't improved his facial expressions...
Bhaitard
He should join politics now. He is old in his 50's with criminal profile perfect recipe for politician.
7
Shah Rukh Khan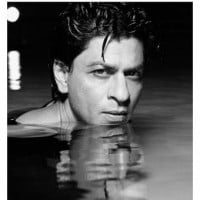 Shah Rukh Khan, also known as SRK, is an Indian film actor, producer, and television personality. Referred to in the media as the "Badshah of Bollywood", "King of Bollywood", "King Khan", he has appeared in more than 80 Bollywood films, and earned numerous accolades, including 14 Filmfare Awards.
The unbelievable adulation he receives isn't substantiated in native talent (much better actors like Naseerudin Shah) or acquired skill. His star quality speaks more to the Indian psyche than any intrinsic characteristic of the the actor.
He made good movie but for real the last good movie he did was Khabhi Alvida naa Kehna. All the movies that came after Om Shanti Om were ridiculous
He acts as if he was a handsome man, wich indeed is false. In his films, he can be charming thanks to the script, but in real life, it's not cool to see the same behavior. That's gives him the appearance of being narcissistic (and I have enough about aBram his younger son, it seems that Shahrukh want people to be obsessed with his ​​child more than himself. )
I 'm not a hater, I use to love srk and say that he was beautiful and all, I have a overdose! But too much Shahrukh Khan KILL Shahrukh Khan!
He used to be a decent actor but nowadays I feel like he overacts too much and chooses his films based in which brings mire money... I used to be a big fan of his (because his films are the only ones that are shown in my country) but after watching other movies with other actors I feel like srk doesn't deserve all this biased special treatment when there are other (even more) talented actors than him
I'm not a fan of romantic films. so In my opinion only worth watching movie of him are Chak de, Swadesh, Veer Jarra. For fun may be Baadsha and rab ne banadi jodi.
but Ra-one, Chennai Express, HNY. I mean Tom and Jerry looks more realistic and logical than those things (sorry, can't cnsider those as movie). used to like him, but the perspective has changed.
8
Alia Bhatt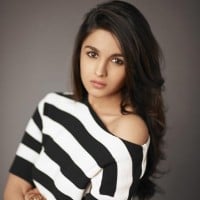 Alia Bhatt is a British film actress and singer who works in Bollywood. Born into the Bhatt family, she is the daughter of filmmaker Mahesh Bhatt and actress Soni Razdan.
Everyone have gone mad I think...She is so much beautiful, cute...Her acting is awesome. She has not done even a single flop film except shaandaar. The one who are saying her ugly they definitely like shraddha but I hate her...
A movie like Highway was good only because of Randeep Hooda. A beautiful movie like 2 States was ruined because of her inability to act. Dear Zindagi had Shahrukh and Udta Punjab had strong stars like Shahid, Diljit Dosanj and Kareena to make them successful. She is only here because of her Godfather Karan Johar
Most overrated. If she does 20% good, media hypes it as 90%. She is winning awards dur to Mr. Johar. She is okay but not great as she is said to be. Too much publicity.
For real though Bollywood actors are big fails. Some are very strong into their characters e.g. shahrukh so I enjoy watching but others are over actors. Basically Bollywood is overacting ki dukaan if you know what I mean
9
Hrithik Roshan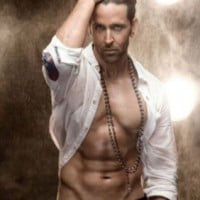 You are here on this list because the director took a bad turn by casting you as Akbar... You are as unconvincing as Shah Rukh (well almost) in Ashoka. Stick to your forte...I.E., looking good, dancing, and stealing a few smooches.
There's something about him that just doesn't work for me. He's okay looking and acting but all he seems to do is dance...maybe he should of become a dancer?
He keeps a straight face in even the most emotional scenes, definitely meant for dancing and looking good, no good for acting.
Not sure of his potential - acting or dancing? If dancing, then please go to the discotheque.
10
Amitabh Bachchan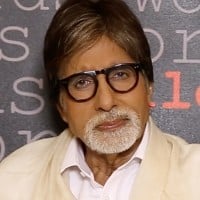 Amitabh Harivansh Bachchan is an Indian film actor. He first gained popularity in the early 1970s for movies like Zanjeer and Deewar, and was dubbed India's first "angry young man" for his on-screen roles in Bollywood.
Kamal Haasan is infinite times better than Amitabh Bachchan saab. Amitabh is good actor, but Kamal Haasan deserves more praise than Amit ji in my opinion. He doesn't care if he's not in the top or what not, he's multi talented too. Yet some fools support him.
This guy is fool. He will sell you his soul for an award. Shameless fellow.
Amitabhji, stop it. Do not ruin your fame that has gone so well into the history of bollywood film.
The Contenders
11
Mammootty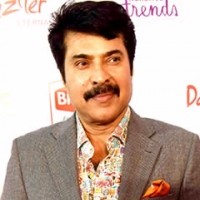 Mammootty is an Indian film actor and producer best known for his work in the Malayalam film industry .
Mammootty. Overrated? Seriously? Mammootty's a great actor. I think he's correctly rated since he deserves that praise
Face of Indian film
12
Varun Dhawan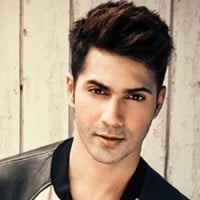 So why exactly is Varun Dhawan in Bollywood? Because of nepotism that's why. To be honest I don't hate any actor without reason. But seriously seeing Varun Dhawani in movies that make tons of money while there are actual talented actors like Rajkumar Rao or Nawaziddin Siddique boils my blood. They deserve the attention we give to Varun but the problem is they don't have daddies or KARAN JOHAR in the industry who will launch you no matter how bad your son's acting skills are.
Acting is NOT abs show, modeling career suites you better.
He is the most over rated actor. He is the supermarket of overacting. He is like anmol kc of india.
He is the best
13
Akshay Kumar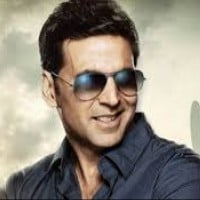 Rajiv Hari Om Bhatia, better known by his stage name 'Akshay Kumar', is a Canadian actor, producer and martial artist who has appeared in over a hundred Hindi films.
He's like the new Shah Rukh Khan...appearing in any and every film possible, acting with women who are half his age. So weird to watch. I feel sorry for people back in India
14
Aiswarya Rai
There's a place for mannequins... And the silver scree is not exactly that place...
Acting is secondary but still she became one of the top actresses. Incredible bollywood indeed.
15
Ranbir Kapoor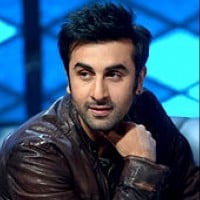 Indian people say this guy can play every character. He is so natural. Seriously. when he acts it seems he's trying to act, trying to be natural which shows. Well that's obvious, How much can you expect from a celebrity kid?
Easily the best actor of his generation, on screen charisma. Barfi was excellent, attitude driven roles also suit him.
A idiot who became actor.
16
Bipasha Basu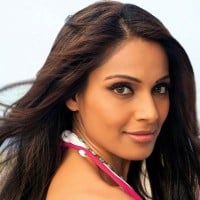 Bipasha Basu, also known by her married name Bipasha Basu Singh Grover, is an Indian film actress and model.
Kitty Softpaws stay out of acting please... Please... You have to "make faces" to be called an actor or can opt for modelling where you can grit your teeth and nobody complains.
She just eye-candy and self-absorbed. She's lucky she's hot, otherwise she wouldn't be in Bollywood with her mediocre acting.
In India, fashion models are so wrongly mixed up with movie actors - she is one example.
I would love to grope her and have sex with her naked in front of an open fireplace.
17
Ranveer Singh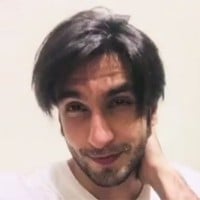 He is really can't act! And please don't even try to be funny! And don't shave your face! Your mustash and bear is your make up
Firstly, He doesn't look like an actor. Secondly, he doesn't act like an actor, he is always jangli. Thirdly, he cannot act
He does overreacting
18
Shahid Kapoor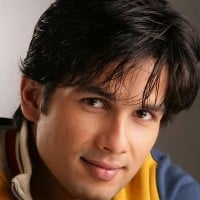 19
Vijay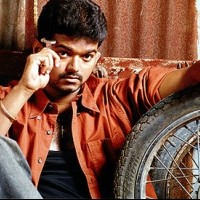 Joseph Vijay, better known mononymously as Vijay, is an Indian film actor and playback singer who works in Tamil cinema and his films dubbed into Telugu, Hindi, Malayalam and Mandarin Chinese. He is one of the highest paid actors in Tamil cinema.
#Thalapathy4ever

He's not the best actor, but he's a great actor and is infinite times better than Chunni Salman Khan. Very best acting in Nanban!
Vijay is 4th class actor. Rajini and Kamal are better than him In my opinion
20
Vikram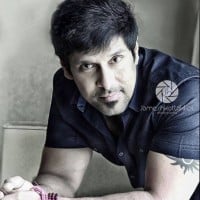 Vikram is an Indian film actor who predominantly appears in Tamil language films and has won six Filmfare Awards as well as one National Film Award and Tamil Nadu State Film Award amongst other recognitions and was awarded an Honorary Doctorate by the People's University of Milan in May 2011.
Highly overrated actor. All he can do is changing looks, some body make over and some over the top characters. He can't portray real life emotions, to cover that weakness he don't do such films. Worst thing is that for his each film unnecessary hype is created which is irritating.And to me Vijay sethupathy and dhanush aresomuch underrated actors in Tamil
One of the South Indian actors who should stop playing people with deformities (or shall we say differently-abled characters)... That's not considered acting anymore than 37 inch bell-bottom trousers as new-age fashion..
Seriously? Vikram's a very great and versatile actor. I mean, if you're talking about overrated put Ajith or Vijay instead of Vikram, since Vikram is great.
21
Kareena Kapoor Khan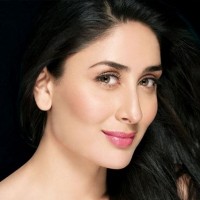 The whole career was full of over acting. Lately she was able to remodel herself in some good films. But earlier career.. thanks to Nepotism
22
Kajol
So much overrated by the Indian media. Bollywood has given her a recognition which she does not even deserve and she is an actress who never even tended to play roles in off beat or independent flms. Her contemporaries such as Juhi, Manisha, Karisma, Raveena have taken risks and proved to be real actresses as well but Kajol still does what she did when she was 20, by playing light hearted roles.
She has done big banner movies and is considered a great actress due to that.. Other actresses would die to do a movie like DDLJ or KKHH who are more talented than her but they lack big banners
The most overrated actress I have seen yet.
23
Madhuri Dixit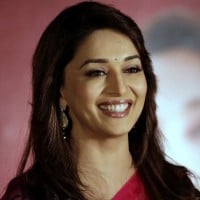 Madhuri Dixit, also known by her married name Madhuri Dixit Nene, is an Indian actress who is known for her work in Hindi cinema.
She is Over rated as actress
However she may be good in reality shows more than in movies. She is also good in dancing. But as far as acting is concerned she is overrated slightly as actress. There at much better actresses than her and also much more talented actress
She does not even know how to act. Always giving those fake over exaggerated expression that annoys me. All she thinks about is dancing! Fed up of her and her repetitive dancing
Dancing is not acting. Someone has to tell Madhuri. In every role she wants to dance
24 Pawan Kalyan
25
Fardeen Khan
Have anyone seen him off late... Well that explains.
Feel sad for him
PSearch List