Top Ten Actors In South India
The Top Ten
1
Vijay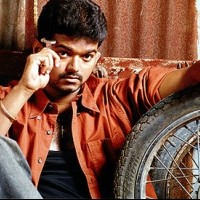 Joseph Vijay, better known mononymously as Vijay, is an Indian film actor and playback singer who works in Tamil cinema and his films dubbed into Telugu, Hindi, Malayalam and Mandarin Chinese. He is one of the highest paid actors in Tamil cinema.
Don't come to near, I am fire our star vijay...!
Vijay is not only the superstar or hero or dancer or singer but he considered to be the part of every family.All handsome heroes can come and be a dream boy for girls and go in a year or 5 years... But Vijay is not in the list because he is not just a dream boy or handsome guy... He is a brother for every girl, a brother who will be there in each girls or the family till the end and that is the difference between Vijay and the other top heros,., Hope this makes clear why VIJAY is number 1...
Vijay has an special attraction (dance, comedy and style) what other young heroes doesn't have in South India which makes him liked by children who are the upcoming youths and he has large fan base in kerala, karnataka and overseas than any other Tamil actor except Rajinikanth. So, his future fan base is guaranty thus making him the king of box office after Rajinikanth... This is the universal truth and we will see our Ilayathalapathy Vijay rule Tamil adu box office for another 10 to 15 years for sure...
When it comes to Mass, Style, Craze, Dance, Action, Comedy we can say only one actor in south with huge fan following and he is one and only Thalapathy Vijay... With his recent hit Thuppaki which rocks at BO with 187 crores.. Damn that's the big deal to all fellow competitors
2
Pawan Kalyan
He is my God, I am a fan of Pawan Kalyan Sir. His down to earth Character inspires me a lot. I love my Father, Mother and My family next in my mind comes is my God Power Star Pawan Kalyan Sir. No Doubt he is number 1 Superstar of Telugu Film Industry with his excellent actor and a Great human in nature
Pawan kalyan does not have any fan following as a hero.. But he has enormous craze and unanimous response from fans because of his behaviour and character which is unique
Power star has a super fan following in India. His style is unique he is the trend setter. Pawanism is another Religion in world...
English language will fall short of words if we start talking about Pawan Kalyan (forget about eulogizing him which may be beyond imagination).. He's not just a multi-talented, versatile, Natural actor who can mesmerize everyone with his Most Addictive histrionics, but also a Gentleman with a Kind heart.. Heart that pours love for others! A True Persona of a Living Legend.. He's beyond the number game! No one dare to reach close to him.. Anyone can be king, emperor blah blah blah, but that is until Pawan enters the Arena because ones he enters the arena, there comes sabka Boss, one and only Gabbar Singh! All STEP Back when relentlessly when they see him in Action out of Awe! That's Pawan for you FOLKS!
3
Mahesh Babu

Mahesh Babu is an Indian actor, producer, media personality, and philanthropist known for his works in Telugu cinema.
He is so cute... He can compare any Hollywood actor. So powerful so smart and a real superstar
Mahesh Babu. Mahesh Babu is one of the superstar actors in the South industry and is famous for his work in Tollywood. He owns a production house and is also the top performer who has won several awards for his contribution to cinema field from his childhood days.
Looks like a telugu speaking Hollywood Hero! Incomparable Acting skills. Undoubtedly the next big brand in South India after Rajnikanth
Mahesh Babu is the best Tollywood actor. He is the number 1 hero of TFI.
His movie pokiri All India Top2 record in 2006.
If Mahesh Babu is appearing in any film means that is going to collect 100cr .
He is only Hero from Tollywood to have 6 100cr gross movies.
He has Day1 records, 1st weekend records, 1st week records too.
He received almost 30 awards for his acting skills.
Only Hero to have awards and records from TFI.
He is most handsome hero of India.
He is also called Greek god.
4
Ajith Kumar

Ajith Kumar (born 1 May 1971) is an Indian film actor best known for his work in Tamil cinema. He is one of the most successful actor in Tamil Cinema. In addition to his acting, Ajith Kumar in a sabbatical, participated in the 2004 British Formula 3 season as a Formula Two racing driver and was ranked ...read more.
An Actor known for his discipline, straight forward, trust towards his fans, with a huge mass of fans hub in south india and Tamil Nadu.
His movies have a great mass opening even greater than rajinikanth and beyond expectations. Hence, he is named as THALA of tamilnadu.
He have a great bunch of followers that includes actors a lot.
Till he uniquely... Known for his expressions, acting and stylish, the only actor in india who can play a hollywood role without any doubt.
There is a saying by the Buddha that to win everything you need to lose everything. Here is a man who says no to Fan associations and Fans storm in Millions, He says no to politics and politicians wonder whether he would share a word of support.

He says no to publicity and yet he gets all the attention.

He is respected today more than Rajini, Kamal and Vijay because he expects nothing from the public and is grateful for whatever he has received in his life,Undoubtedly my most favourite.

He proved that the Best Human being is the true Super star and thus earned the title of Thala,The Boss.
His humbleness and never say die attitude attracts me. He never uses his huge fan following for his publicity or future benefits. Ajith never hide his original appearance (White hair). He's the trendsetter. Still now (43 yrs. ) he's the most charming & stylist men in the cinema industry. Fans like me just watch his movie many times for his grand opening and screen presence for many years.
Isn't Rajinikanth but is the king of mass and style
Isn't Vikram but can act
Isn't Dale Earnhardt Jr. but is a great racer
Isn't Amelia Earhart but is a certified pilot and aero modeler
Isn't M.G.R. But is a kingmaker
Isn't Amrish Puri but is a great villain

HBD Thala Ajith, the next KINGMAKER of Kollywood.
5
Rajnikanth
His style and his ease of action makes him.. A great actor to be watched. Moreover his simplicity is his one and only article he uses for publicity. At present he's one of the finest actors in India. But it's a shock for me that he has got less number of awards... Which always says don't run after success but for excellence.. Because even people care only that!
SuperStar Rajinikanth - The One And Only Mass Hero who had Rocks the Tamil Movies Since 1980s Till Now. At the age in early 60s, the Fans still wants him to Act and of course to be the Main Hero. King Of Style!
But in real life, he's very humble and simple person. None of the above actors can be humble and simple as him. Hats Off SuperStar
If I were to describe him in a word, it would be "legend! " No matter how rich and popular he may be, he is always humble and down to earth. He is a wonderful person and an awesome actor that can never be replaced. He is the one and only SUPER STAR of Indian cinema.
Who else.. Indian superstar! Proved what he is even in overseas market..
6
Allu Arjun

Allu Arjun is an Indian film actor who primarily works in Telugu cinema. After playing as a child artist in Vijetha and as a dancer in Daddy, Arjun made his adult debut in Gangotri. Arjun then appeared in Sukumar's debut film Arya.
He knows what kind of movies youngsters want.
Bunny... Number 1 top south Indian star than vijay...
Allu Arjun has the best dance moves. I think he's the next Chiranjeevi or even the indian Michael Jackson! Young, talented dancer ( of course, being the nephew of chiranjeevi), great actor, good looking... What else can you ask for?
No one can match him. He is only actor to be called as hero in south and highest fan base all over India his dubbed movies are awaited in Hindi dominant states. His movies are unique while other actors have the same stories and action.
7
Jr. NTR
Jr. Ntr is the best dancer as well as best actor
Ntr is a great dancer. No one can delivery dialogues like him. He is a great actor and don't have any limits in acting. He is the only hero who can do any types of roles.
In recent times he is the king of the South India.. He is the excellent dancer and actor..
Jr. Ntr is the best dancer as well as best actor

In recent times he is the king of the South India.. He is the excellent dancer and actor..

Ntr is a great dancer. No one can delivery dialogues like him. He is a great actor and don't have any limits in acting. He is the only hero who can do any types of roles

NTR is greatest actor for India
8
Surya
He is only good actor. And physical fit. Any character suit him. Handsome in Tamil cinema industry. Very cute expression guy acting sense is very high very brilliant boy
I surya very much because he is so handsome. I love you surya. Surya is my dream boy. In our family we are all the fans of singam surya. We all are the big... Fans of surya. I like surya's six pack
No doubt that after the legend Kamal Hassan its Suriya.. But I wouldn't say that.. Instead Suriya Sir has already set his bench mark high. He made a place for himself in the Cinema industry. This star not just being a mass hero of Tamil Nadu but also has become the heart throbe of entire South India. And in recent times has gained love and fame even in the hearts of the North India. I've never seen actors as hardworking as Vikram and Suriya Sir. The Kind of movies that Suriya Sir picks is really appreciated everywhere.. There's so much of through process, and so responsible on making the ryt films for the current generation. The kind of roles he plays are such an Inspiration to most if the younger generation actors. I love Suriya Sir not only for his acting, the amount of care and responsiblity he shows towards the audience and public in by the movies he makes is equally done in real life too. The amount of good work he does is speechless, I think its very important for actors to know ...more
He can suits any role either its college student or policemen etc.. He is a nice person with much humanity in real life, he helps illiterate to educate and offers basic needs for orphanages
9
Chiranjeevi

He is one of the greatest actors the county has ever seen. He can play any role with ease. With his dances he can simply mesmerize audience. When chiru dances none looks at the lady dancer and the total concentration will be on chiru and chiru alone. Such an impact he created on audience. People would throng theatres to watch chiranjeevi in action let whatever the movie it be, a success or failure. Without an iota of doubt chiru is the top ranked actor from south.
The highest paid hero in india in 1990's, when he took 1.5 crore for a film at that time. and also highest tax payer in india at that time. Came on National Magazine front page as "Bigger Than Bachan".

The Great actor Mega star Chiranjeevi is the one who can perform dance, seriousness, comedy, fights, style which any other superstar from south india cannot do all with their acting. Even Rajinikanth the superstar of south lacks in dance and comedy when compared to chiranjeevi.

Ruled Telugu Industry for over 30 years as the number 1 star. with his appearance which any other star from south india cannot do that.

After 9 years from quitting movies, No other superstar had got a same welcome back like chiranjeevi had got. He proved that he is still the maga star of Cinema with kaidhi No 150 by breaking all non-bahubali records in telugu industry even with a remake film.
Chiranjeevi is the best from south India. None comes close to him. He is the one adorned by both class and mass. With his dances he can make audience spellbound.
The Best actor India has ever witnessed in commercial cinema.. One who received 1cr remuneration much before Amitabh bachchan and Rajinikanth did.. Has Highest no of 100days films than any other star in India.. Has 8 Industry Hits most for an Indian Actor.. Also driven fans into blood donation and organ donation..
10
Mohanlal

Mohanlal Viswanathan Nair, better known as Mohanlal, is an Indian actor, producer and occasional singer best known for his work in Malayalam films .
Just look at the top comment for Vijay - "Don't come to near, I am fire our star vijay...! "
What the hell is that supposed to mean? You clearly see the difference - why do people become fans of Vijay and why do people become fans of Mohanlal.
Vijay for his "mass" (or whatever).
Mohanlal effused more "mass" as Aadu Thoma in Spadikam alone than Vijay (or any other Tamil superstar, for that matter) has had in all of his movies combined.
But people weren't originally (and still aren't) fans of his Mohanlal for his "mass".
They are fans of his acting prowess. He is an acting legend.

Compare him with Kamal Haasan all you want, but please do not insult him by placing him below Vijay, Pawan Kalyan, Ajith, Chiranjeevi or Mahesh Babu.
Most natural and flexible actor of India. The one and only Real Superstar of Malayalam. He can act any role - be it a family man, don, singer, soldier, doctor, lawyer, villain, politician, police officer, village man, romantic hero, rowdy, government employee, driver and many more... all are safe in the hands of Mohanlal.
When it comes to acting and expressions, Mohanlal is the best actor in India. I think actors like Mohanlal, Kamal Hassan and Vikram should be on top of this list instead of actors like Pawan Kalyan who are not at all good actors.
Mohanlal sir is known as the complete actor. It's very true. He can act in any roles. Truly a legend He ranks 3rd in India's all time great actor. He has got the largest no. of fans in Kerala.
. Also 10th in world's greatest actors. Very sad about this list because he comes 8th. He should be 3rd. He is the most respected by all.
The Contenders
11
Prabhas

Prabhas is the complete package- be it in the looks, acting, emotions, spontaneity, action, dance etc. No one in the South can do justice to action as he does. He is the most handsome Telugu actor and also very down to earth and grounded. He can looked rugged, macho and also cute and charming. His versatility is amazing. He has the potential to be the number 1 in Tollywood after Chiranjeevi and PK.
Well he is an expressive actor and good at heart. Perfect Hero on and off screen.
He is very hard worker & looking so stylish, he was the benchmark for action genre films especially his acting was marvelous, he will do perfect for any type of situations either action, comedy, sentiment, emotional etc.
He is my God, I am a fan of PRABHAS.His down to earth Character inspires me a lot. I love my Father, Mother and My family next in my mind comes is my young rebel star prabhas Sir. No Doubt he is number 1 Superstar of Telugu Film Industry with his excellent actor and a Great human in nature
12
Vikram

Vikram is an Indian film actor who predominantly appears in Tamil language films and has won six Filmfare Awards as well as one National Film Award and Tamil Nadu State Film Award amongst other recognitions and was awarded an Honorary Doctorate by the People's University of Milan in May 2011.
Undoubtedly the best actor who lives in the character given to him.. Deserves place next to kamal in Tamil.
He is the only person in industry to act naturally with any roles, after sivaji sir I admires his acting very much than kamal hassan.
LIVES as a character, we will be able to see only the character and not vikram in his films awesome actor.
World number 1 actor vikram... He is wonderful actor. How dare you 16 the place in vikram ji. Your judgement is wrong... Am very angry
13
Dhanush

Venkatesh Prabhu, better known by his stage name Dhanush, is an Indian film actor, producer, director, writer, lyricist, screenwriter and playback singer who usually works in Tamil cinema. Dhanush's first film was Thulluvadho Ilamai, a 2002 coming-of-age film directed by his father, Kasthuri Raja.
He gave the best performance in Raanjhanaa. Nobody could've pulled it off, if it weren't for him. I just love him and have respect for him.
He is awesome... He acts, plays by heart. He is wonderful..
Best actor in Indian cinema. Pride of south India
No one can act has Dhanush.. man of simple and humble. Dedicated person singer expression king
14
Kamal Hasan
I never seen any actor in India like kamal hasan. In fact he is the real superstar in India even though few of his film not success. Who is only growing the Tamil film industry...
He is legendary actor in India. He has multi talent as the film maker, lyricist, singer, dancer, story and dialogue writer. He dedicate his whole life to Cinema. One of the versatile actor in the world
Kamal hassan is oolaga naayagan! He has been praised by Amithab bhachan, rajinikanth, jackie chan.. Now recently by lord of d rings director... He deserves a OSCAR... Even more than that... An only actor who earned money in industry & spent it for industry! Salute
Anyone can replace any other actor but, no one can replace a legend like him. He inspires not only by his way of acting also by his commitment towards the role he is playing and that's why he is named as "universal hero".

Can you find next rajini?... Find next mamooty?.. Yes... Find next amitab?... Yes... But... Next Kamal?... NO!...
15
N. T. Rama Rao
Ntr legend for acting
Nandamuri Taraka Rama Rao is the still Legendary Hero in the World Wise.
He is the Lord of Krishna, Sri Rama, and Duryodhana.
Nobody can not reach him.
Complete actor in this generation...
Father of the industry
16
Mammootty

Mammootty is an Indian film actor and producer best known for his work in the Malayalam film industry .
Of late people started calling him "The Face of Indian Cinema". The much acclaimed megastar of mollywood is the only person in India if not the world who can rightly hold on to this tag. Apart from the the innumerous awards he has bagged, he has adorned almost all the faces in various strata of a Keralite (Native to the state of Kerala, from where he hails) and has stretched further into Telugu, Tamil, Kannada, English and Hindi movies. He has spoken around 19 different dialects of Malayalam covering the entire state of Kerala, the Indo-Britain English and other foreign languages not with ease, yes, but with effort drawn out of passion. He has leveraged himself to the most to bring out the best in him. With much pride, I can proclaim and vouch for Mammooty as the best actor in India and the best method actor in all over the world.
Megastar Mammootty for a reason. I watched CBI Diary Kurippu Once, and wow, wow , wow, Mammootty just nailed it. I'm a Kamal fan, but Mammootty is a versatile actor. I mean, he can do mass and class.
Complete actor of the world. Mega star of the world. Mega actor. Face of Indian Cinema. These are the titles given to this acting legend. Most versatile actor ever produced.
Greatest actor ever in Indian cinema. His portrayal of Ambedkar speaks volumes about his acting prowess. He should be at number 1 in any list
17
Ram Pothineni
He's the stylish and the most energetic star He is incomparable with other actors in south india. Although he is very young in compare to other actor, he has been able to accomplish
RAM POTHINENI -is an energetic star in South Indian Film Industry. I just l❤ve his movie. He is a chocolate boy. He is so handsome. I think Ram Pothineni sir is the best actor in Tollywood. I love you so much.
Because he is a energetic star Of Tollywood. Please sir change the place
He is a good hero
18
Ram Charan

RAM CHARAN is a great actor, and his smile and fitness makes me vote him best out of so many actors. Many south Indian actors are fat, unfit, too much black, too much moustaches and also does not look good according to international standards(I.e. many south Indians may like them, but not fit for international standards). But, in recent times some actors(especially in Telugu and Tamil cinema) have come up with stylish youngster look, catering to western standards; they are RAM CHARAN, ALLU ARJUN, SURIYA(not Vijay also)- I like all of the mentioned actors...but, RAM CHARAN's SMILE and ACTING and LOOK makes him stand out.
Ultimate youth superstar... Biggest superstar of telugu film industry and will be the future number one and biggest star of south India. Ultimately he will become one of the biggest stars in India...with 9 crore telugu population behind...
Ram charan will be the next super star... Because of persistence in his career... I like him very much...
I am big fan of you because you are my ideal person in life. I don't know but I really like your style fashion or hardworking nature
19
Karthi

Karthik Sivakumar, better known by his stage name Karthi, is an Indian film actor who works primarily in the Tamil film industry.
Super handsome mass hero
Real actor I like
I like very much
20
Puneeth Rajkumar
He is the one of the best fit and perfect dancer/fighter/actor. He give success for all kinds of movies.
He encourage new talented people. He is the very reality and natural acting and dialogue.
He updates each movies that is the best reason for he is the top actor.
Definitely the best hero! Acting, dancing, stunts, fights, anchoring-he's simply the best in everything! What amazing energy he has! He was born star, still grounded in heart...!
No doubt he is a good actor, fighter and brilliant dancer. He acts very naturally and all know that he is the actor who gave his first 10 movies to run 100 days he is the number 1 actor in south india
S he is a great actor like his father legendary actor dr. Rajkumar...
21
Dr. Rajkumar
On what basis Dr. Rajkumar is 21st place. He is the number 1 in Indian Cinema Industry. And please note when he young age its came Colour & good technology in Industry 100% I will tell you nobody compete him in All over the world. After 1973 Colour movies starting time onwards only his 50 movies came. So, you can think how his 50 (Colour movies) movies are challenging other heroes Just imagine his talent.

Who are hate Dr. Rajkumar first see his movies like Babruvahana, Bhaktha Prahlada, Mayura, Sampathige Saval, Jaga Mechida Maga, Bhaktha Kanakadasa, Kasturi Nivasa, etc nobody act like these before & future.
Asper my knowledge He should come to No.2. Because he was made more novel based movies & given good messages to peoples. In India he only told Fans are God. Though he rich man but he lived simply. Very Important in this movies he did not allow drinks & smokes.
Put all actors of whole world in one side of weighing mechine and put rajkumar in another side... No words to describe his performance and his simplicity... It increase it won't get end it's like infinity.
One of the greatest actors in India. He is called as the father of south Indian cinema. He is the first Indian bond. He is well described other actors like rajinikanth, amithabh bachacnn etc...
22
Dr. Vishnuvardan
Hands off to Vishnu Sir, Good helping nature in Kannada industry, and
He is the God gift for Kannada. he is Sentimental I... Performance. because
He is done good family story films. Once his Death loss valuable Part of
Kannada Film Industry. I Miss you Lot... !
All hero's must learn acting from Dada Dr. Vishnuvardhan, he is the one real HERO. Vishnu sir your great...
One of the greatest actor Indian cinema even seen...
He is ultimate star forever.. He is unique and gem of Indian film industry
23
Marudhur Gopalan Ramachandran
MGR is not only a actor but he is a legend and leader. Please don't compare with anybody. He is evergreen leader
No one replace him
24
Darshan
The highest paid actor currently in Kannada film industry. He has the ability to do any genre of movies, historical, class, commercial. But he is most liked for his mass roles. He is the best. Love you Challenging Star, Box Office Sultan Darshan.
He is presently one of the top actors and commercially successfull hero in south india. He has the ability of acting in historical films like Sangolli rayanna also.
He is the only actor in all industry good looking handsome and very helpful we love you BOSS..and he is REAL BOSS.
Super hero of Kannada cinema... Great human being, no ego, down to earth, better actor of this generation
25
Upendra
Upendra is not reel star. He is REAL STAR. He is mad about films. I am sure no director in the world think like Him. If anyone have doubts see his films first, you will not understand and see twice or thrice. After that you will come to know which character you are seeing its not him but you only...
He's a Rocking Real Super star. He's an god of our country. Nobody never can't break he's records by direction. (There is no another taste like salt, And There is no another person like UPENDRA) He's a god, God is great.
No One can imagine his direction in South Indian film industry... Really he is Teacher in My Life I never miss his directional movies till now...

Without salt dish wont taste good...
Without uppi movies wont tast movies...
No one can beat him as Director, his thinking are very high...
Highly talented, Excellant Actor, Good Dailogue Writter.

One man with multiple skills...
PSearch List