Candidates that Should Win the United States Presidential Election of 2020
LunaBlanca
The Top Ten
1
Donald Trump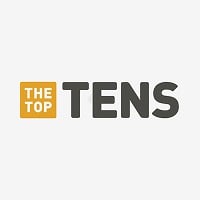 Donald John Trump (born June 14, 1946) is an American businessman, television personality, politician, and the 45th President of the United States. Born and raised in Queens, New York City, Trump received an economics degree from the Wharton School of the University of Pennsylvania in 1968. In 1971, ...read more.
If he wins the presidency again, Americans will be the laughing stock of the world... again.
If trump does win again, then there will be a mass suicide of liberals and SJWs - Weirdest-thing
I don't want any lib to win - Maddox121
Guaranteed winner.
25 Comments
2
Bernie Sanders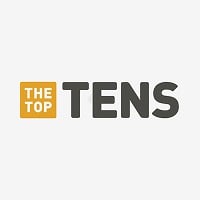 Bernard "Bernie" Sanders is an independent American Senator from Vermont and was a candidate for the Democratic nomination for President of the United States in the 2016 election.
Wake up America, Bernie is the only answer
Integrity showing that he is consistent. Trump worshipers attack him because he is finally a millionaire but his policy hasn't changed. He knows that he and other millionaires should be paying the larger portion of taxes.
Showed how a socialist in a capitalist country can write a book trashing capitalism and become a multi-millioniare. Did release his tax returns, and he paid way less than the normal percentage of tax by taking every single deduction possible. His philosophy is "Do as I say, not as I do".
Ha-Ha, it was just revealed that he is a multi-millionaire. Hypocrite.
11 Comments
3
Joe Biden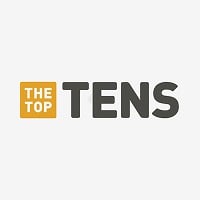 Joseph Robinette "Joe" Biden, Jr. is an American politician who was the 47th Vice President of the United States, jointly elected twice with President Barack Obama, and in office from 2009 to 2017. A member of the Democratic Party, Biden represented Delaware as a United States Senator from 1973 until ...read more.
Was bleeding from the eyes at the most recent televised debate. His health will keep him out.
If I had a Democratic First Term, it's that guy... all others stink more, he's the only decent 2020 Demo. - Maddox121
Nope
A little too touchy feely for today's world
5 Comments
4
Ben Shapiro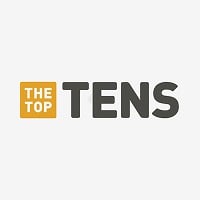 I want Don to run as a conservative... not any other person. - Maddox121
Ben turns 35 by 2020, so he can run. - Not_A_Weeaboo
Your odds of beating this man in a debate are 9.5367e-7
Lol is this guy even old enough to run yet. - B1ueNew
11 Comments
5
Dwayne Johnson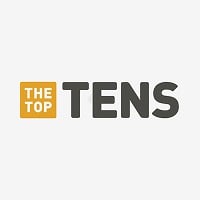 Dwayne Douglas Johnson, also known by his ring name The Rock, is an American and Canadian actor, producer and semi-retired professional wrestler, signed with WWE.
Out of all the celebrities on this list, I would choose him. Although, he should get more experience in the world of politics first. - RogerMcBaloney
No more celebrities!

This is the most important job in the world - you need the highest qualifications and many years of experience. Don't repeat our past mistakes. - Y2K
The Rock for president! - Userguy44
He is one showbiz person who I think should get into politics. He is very charismatic, and would be kind of like the anti-Al Franken.
1 Comment
6
Kanye West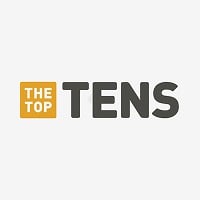 Kanye Omari West is an American rapper, songwriter, and fashion designer. He was born on June 8, 1977 in Atlanta, Georgia. After West's parents divorced, him and his single mother moved to Chicago, Illinois. At the age of 10, West temporarily moved to Nanjing, China, because his mother was teaching ...read more.
If another MORON wins the election, I think I'm moving out of this country. If this fool right here wins, I will try my hardest to stay indoors. For the last four years I've had an orange president, and I don't want to have some bad rapper as president, he probably doesn't even know what he wants to do as president! If Kanye "I'mma let you finish" West wants to change the world, don't run for president, get a divorce and MOVE TO ANTARCTICA!
This guy wouldn't be able to handle the job of President. He's a dumbass and he doesn't know anything about politics. - RogerMcBaloney
Are you frigging serious? What makes him think he's qualified for this? He's a bad rapper. A really bad one at that. He has no political experience whatsoever and his temper is practically nonexistent. He asked Mark Zuckerberg for 1,000,000,000 dollars to "bring wonderful ideas into the world.". Not only does he have no wonderful ideas, he doesn't need a billion dollars! He already makes millions from his rap career, and he's married to a Kardashian! If he were to win, we'd have her as First Lady! Nobody wants a talentless rapper retard as president and no one wants a Kardashian as First Lady.
If he wins I'm moving to Canada. - RoseWeasley
6 Comments
7
Ben Carson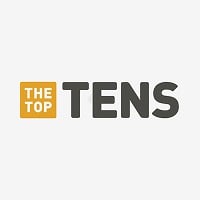 Benjamin Solomon "Ben" Carson, Sr. is a retired American neurosurgeon and former candidate for President of the United States.
This guy's got gifted hands. - ChaelDwyer
8
Melania Trump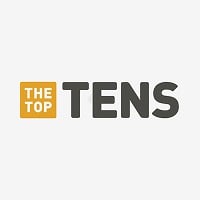 Melania Trump is a Slovenian-American former fashion model, and the current First Lady of the United States, as wife of the 45th U.S. President Donald Trump. She was born in Novo Mesto, and grew up in Sevnica, in the Yugoslav republic of Slovenia.
Melania Trump would make a very good president of the United States, whether she's American or not!
What idiot thinks a foreign-born person would be eligible to be president?
The same people who voted for Ted Cruz and are going to vote for Michael Bennet - NoEntranceHere
She can't. She wasn't born in the US - DoroExploro13
If she becomes a citizen she can, you don't have to be born here to run - TealBoyxx
Comments from people who think she can run prove out education system is in ruins.
3 Comments
9
Kamala Harris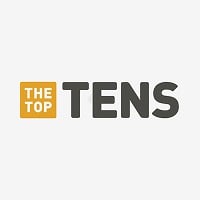 After her antics at the Kavanagh hearing, every single male person in the USA should fear the possibility of Harris having any amount of power over them, much less the ultimate power.
Slept her way to the top of the San Francisco political scene, and jumped from there. Possible she will charge any of her "benefactors" with assault sometime down the line?
Her mentor CA governor Jerry Brown just commuted the Life Sentences of 20 convicted murderers, and set thousands of violent felons loose on the streets with early release programs. Look for even more of the same from her.
Just revealed that when she was DA in San Francisco, she helped in the cover up of pedophile priests by declining to press charges in numerous cases.
1 Comment
10
Mike Pence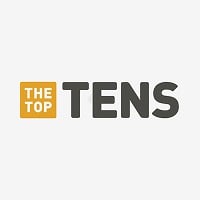 Michael Richard Pence is an American politician and lawyer who serves as the 48th and current Vice President of the United States, in office since January 20, 2017. He previously held the position of Governor of Indiana from 2013 to 2017.
A great Christian Vice President!

My second choice
The Contenders
11
Martin O'Malley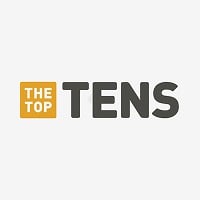 Martin Joseph O'Malley is an American politician who was the 61st Governor of Maryland from 2007 to 2015. Prior to being elected as governor, he served as the Mayor of Baltimore from 1999 to 2007 and was a Baltimore City Councilor from 1991 to 1999.
Legend he is nice he doesn't mud throw he doesn't lie
He seems nice
12
Rocky De La Fuente
Ran in 2016 - a Latino Businessman would be a great answer to Trump. Experience in many campaigns from President, Senate and Most recently NYC Mayor. Go Rocky Go!
13
Pete Buttigieg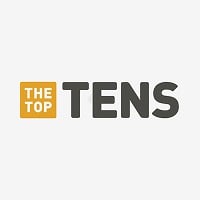 Smartest candidate, with a clear vision, and as authentic and honest as Bernie. - Y2K
14 Chuck Baldwin
15
John Kerry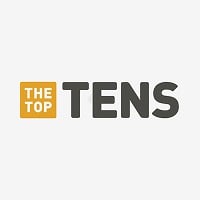 John Forbes Kerry is an American diplomat and Democratic Party politician who is the 68th and current United States Secretary of State.
16
Tulsi Gabbard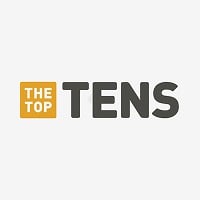 Tulsi Gabbard is an American politician of the Democratic Party serving as the U.S. Representative for Hawaii's 2nd congressional district since 2013.
She's probably the best Democratic nominee out of everyone confirmed. Even as a Republican, I'd vote for her if I was old enough to vote. - Absolite
Sorry but not thanks
Yes she needs to win
Y2k is hating. She understands what she is doing well. There are many reasons to support her ideas even if you do not like them yourself. Her time in congress and ability to get people interested shows that she has potential to be a great president.
1 Comment
17
Elizabeth Warren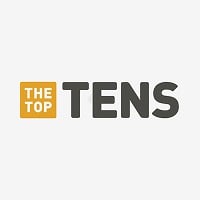 Elizabeth Ann Warren is an American academic and politician. She is a member of the Democratic Party and is the senior United States Senator from Massachusetts.
18
Bill de Blasio
Lunatic.
19
Ted Cruz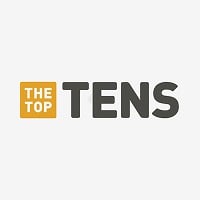 Rafael Edward "Ted" Cruz is an American politician and attorney serving as the junior United States Senator from Texas since 2013. He was a candidate for the Republican nomination for President of the United States in the 2016 election.
20
Ariana Grande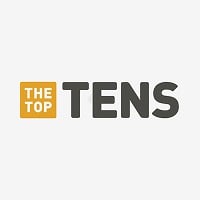 Ariana Grande-Butera, known professionally as Ariana Grande, is an American singer and actress. She was born on June 26th 1993 in Boca Raton, Florida to Joan Grande and Edward Butera. She is best known for her role as Cat Valentine on the Nickelodeon sitcom Victorious and its spin-off show Sam & Cat. ...read more.
I know that Ariana Grande is a singer but she has more common sense than any other people on this list - Bizcut4life
21
John Delaney
He Already Started His Campaign!
22
Michelle Obama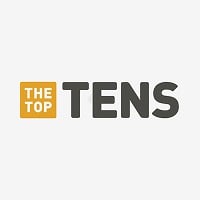 Michelle LaVaughn Robinson Obama is an American lawyer and writer who was the First Lady of the United States from 2009 to 2017. She is married to the 44th President of the United States, Barack Obama, and is the first African-American First Lady of the United States.
Hell No. Barack was bad enough - Randomator
Start from the bottom, Michelle, and run for the House, or for mayor. You're not nearly qualified enough to be president. - Y2K
Oh lord no. - PackFan2005
I can see her doing good in office as a female president. I don't see much to hate about her (that is, unless you hate the Obama family). Plus, she can continue to promote living healthy in the United States. - ModernSpongeBobSucks
1 Comment
23
Condoleezza Rice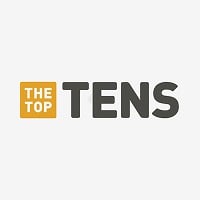 Smart enough to know that she wants no part of politics ever again.
I guess since people don't like Hillary Clinton, Condoleezza Rice is the good version of her. Rice would be a good Republican candidate from what I've heard of her. - ModernSpongeBobSucks
24
Julian Castro
We need somebody who actually cares about their country and everyone in it, not just the elite. - Synchronocity
25 Patrick Little
26 Steve Bullock
27
Roy Cooper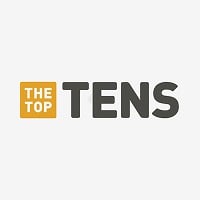 28
Xavier Becerra
Loves raising taxes on everything.
Stanford educated. Was member of house leadership--who helped decide policy for Dems. The Party higher ups already know him well. he's done much more than make speeches. He represented trilingual district of CA for multiple terms. Was previously state rep. Now serving as CA Attorney General Is son of immigrants.
29
Rand Paul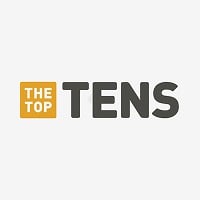 Randal Howard "Rand" Paul is an American politician and physician. Since 2011, Paul has served in the United States Senate as a member of the Republican Party representing Kentucky.
30
Hillary Clinton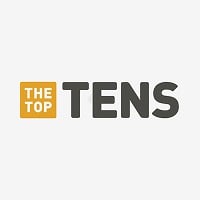 Hillary Diane Rodham Clinton is an American politician who was a Democratic presidential candidate in the 2008 and 2016 elections.
Best ever! We certainly blew it!
Love her. She's the greatest
Hell no. - Randomator
It would be 2016 all over again. - MrCoolC
2 Comments
31 Jay Inslee
32
Kim Kardashian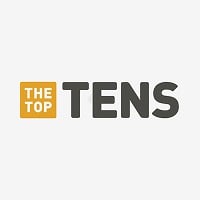 Kimberly Noel "Kim" Kardashian West is an American reality television personality, actress, socialite, businesswoman and model.
Oh god no! She is the least qualified person on this list for the job of being President. How could someone with no talent like her ever be able to keep the United States, it's people and it's economy safe? No chance in hell! - RogerMcBaloney
Imagine if she used that photo for her campaign. I would die laughing. - Mcgillacuddy
No. Just no. - micahisthebest
She'd probably make everyone get fake butts and boobs just like her.
33 Darrell Castle
34
Joe Manchin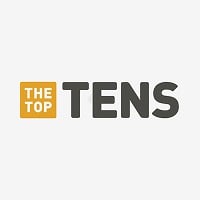 Why? Just why. - jrodz
35
Vermin Supreme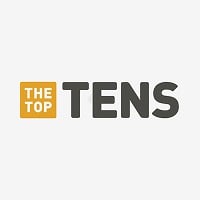 He's the best person in the world. Vote for him or else you won't get a pony. - Cyri
Vote for him. - Cyri
FREE PONIES
36
Al Franken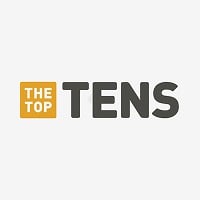 Alan Stuart Franken is an American comedian, politician, media personality, and author who served as a United States Senator from Minnesota from 2009 to 2018. He became well known in the 1970s and 1980s as a staff writer and performer on the television comedy show Saturday Night Live.
Brilliant and funny!
37
Jason Kander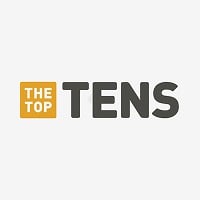 38
John Kasich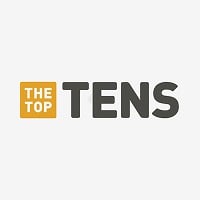 John Richard Kasich is an American politician, the 69th and current Governor of Ohio, first elected in 2010 and re-elected in 2014.
39
Ivanka Trump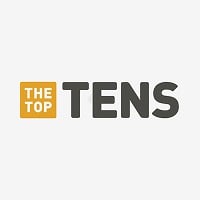 Ivana Marie "Ivanka" Trump is an American businesswoman, fashion designer, author and reality television personality.
The only female president I want! - Maddox121
First Women president in 2024. - StealthRUSH
40
Kirsten Gillibrand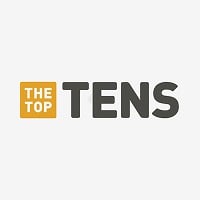 41
Scarlett Johansson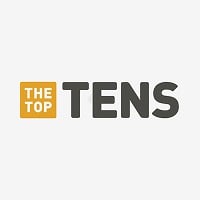 Scarlett Johansson (born November 22, 1984) is an American actress, model, and singer. She made her film debut in North. ...read more.
No problem as long as she is nekkid at all debate and campaign events.
She said she might run!
Definitely Scarlett!
42
Cory Booker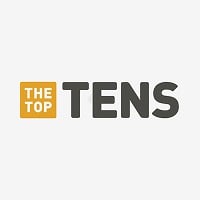 Undefeated middleweight boxing champion in male vs. female matches.
43
Jason Derulo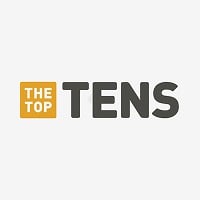 Jason Joel Desrouleaux, better known by his stage name Jason Derulo (an alternate spelling of his surname), is an American singer, songwriter, and dancer. He is best known for his singles such as "Whatcha Say", "Ridin' Solo", "In My Head", "What If", "Wiggle", "Talk Dirty", "Trumpets" and "Want To Want ...read more.
44
Ron Perlman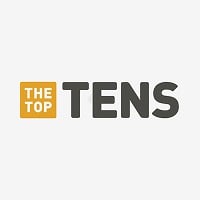 The voice of Slade as our president? Well, then we'd have a VERY intimidating president. - ModernSpongeBobSucks
45
James Hetfield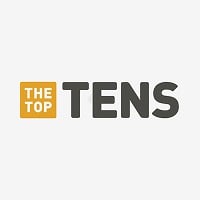 James Alan Hetfield was born on August 3, 1963. He is an American musician, singer and songwriter known for being the co-founder, lead vocalist, rhythm guitarist and main songwriter for the American heavy metal band Metallica.
Yeah! - Userguy44
46
Monica Lewinsky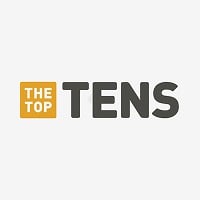 Seems to have some president in her.
47
Jeff Flake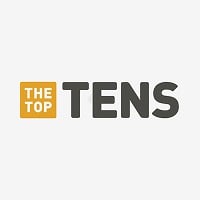 48
Barack Obama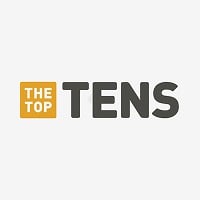 Barack Hussein Obama II served as the 44th president of the United States of America. He was elected in 2008 after serving in the Senate from 2005-08, beating John McCain and becoming the first African-American to be elected President of the United States. He was elected again in 2012, beating Mitt ...read more.
A couple of the other remarks in this item prove the American education system is an abject failure.
Already served two terms, so he's ineligible. - ModernSpongeBobSucks
The law says you can't go two terms in a row, so he can easily rin in 2020 - AnonymousChick
The law actually says that you can't be elected more than twice, so he can't. - allamassal
Nope we've had enough of him. He was in office long enough. Oh and even if he wanted to he cannot run again because he's already served two terms
#NotMyPresident - Randomator
1 Comment
49
Lauren Faust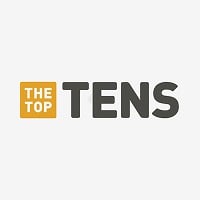 Lauren Johanna Faust is an American animator, screenwriter, director, and producer, best known for developing Hasbro's animated television series My Little Pony: Friendship Is Magic, as well as working frequently with her husband Craig McCracken.
But will MWGG become show if she's elected?
She gets my vote lol - TwilightKitsune
50
Martin Shkreli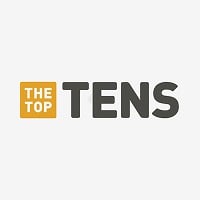 Martin Shkreli is an American entrepreneur and pharmaceutical executive. He is co-founder of the hedge fund MSMB Capital Management, co-founder and former chief executive officer of the biotechnology firm Retrophin, and founder and former CEO of Turing Pharmaceuticals.
PSearch List
Related Lists
Top Ten Reasons why Donald Trump Should Win the 2020 Presidential Election

Best Candidates for the 2024 U.S. Presidential Election

Top Ten Notable Performances by a Third Party Candidate In a US Presidential Election
Top Ten Most Important Issues of the 2020 Presidential Election
List Stats
500 votes
96 listings
2 years, 185 days old

Top Remixes (8)

1. Bernie Sanders
2. Dwayne Johnson
3. Donald Trump
htoutlaws2012

1. Donald Trump
2. Ben Carson
3. Ben Shapiro
ryanrimmel

1. Ben Shapiro
2. Ben Carson
3. Donald Trump
PeterG28
View All 8
Error Reporting
See a factual error in these listings? Report it
here
.