Best The Land of Stories Characters
The Top Ten
1
Alex Bailey
She is a fun and independent character! Her personality is everything I want, smart, witty, kind, and family oriented. She loves her family with all her heart and would sacrifice everything for them. She is overall the best character because of this
She is mostly the best and the most strong person I ever met in my life. She will make a very scary cannot stop without Conner Bailey person. (Or fairy) I love her!
Alex is very brave through the whole series from finding the wishing spell to get home,defeating the enchantress, fighting the Grande Armee, recruiting the literary army...she had to have many courage to do that.
Alex is so smart. She is brave and willful, and so determined. She is also super smart and is an awesome Fairy Godmother!
2
Conner Bailey
Conner is so funny and he is a great writer, which is something I love! He provides a lot of comic relief to the story.
He is so funny! He got tons of joke and even though when he don't want to he mostly do. I like him.
Ha! Conner is hilarious! He makes me laugh heaps.
Conner is so funny and clever. I love him.
3
Froggy
Charlie boy I $ you!
He is really nice!
4
Little Red Riding Hood
Little Red Riding Hood is a very vain person, but that's what makes her so special! She is very pretty, has style, and is unique in every way possible.
I like her but half of me says she's a know-at all. but I found it very amusing in book 4 first chapter when she talk about wedding in a fighting.
A little bit annoying don't you think? She's well mostly she's just talking and bragging. but I need to say the way she kill Morina? Awesome!
Red is soo funny! I loved the bit where Goldie told her that Clawdius was a wolf, not a puppy. Just my favourite character ever.
5
Cinderella
She is a kind person.
6
Jack
Jack is brave and really good at fighting.
7
Goldilocks
I love her! She's so, so strong and not any woman I know in the book or world. She is loyal to her own friend and a scary swordwoman who likes to kill Red but didn't so she's kind
She is my favorite character! She is brave, and kind. She is super strong. Red was so mean to separate her from Jack.
I just love Goldilocks! She is so strong and would do anything to protect her friends.
Goldilocks is not like any women I know. she's strong and not so funny but kind.
8 Sleeping Beauty
9
Bree Campbell
Bree Campbell is cool and calm. She is smart and tech-savvy. No wonder Connor likes her!
I love Bree! I think her relationship with Conner is just soo adorable!
Cool and sweet.
10 Snow White
The Contenders
11
Charlotte Bailey
The twins' mom is an awesome mom. She stayed strong for the twins even after her husband's death.
12
Fairy Godmother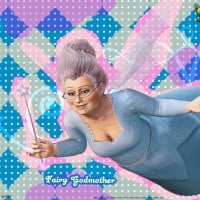 The Fairy Godmother is sweet, kind, and caring for others. She is a role model for Alex and Conner and is awesome.
13 Emmerich
14 Rapunzel
15
Morina
Morina is probably my favourite land of stories villain. She's so smart and so evil. I fee bad for the countless innocent people she killed to make her beauty potions.
She was the most evil (Lower then the enchantress) witch I every saw. She's evil and smart but because she was so angry she forgot that Red is a little bit of well sometime strong when she's very angry
16
Mother Goose
Mother Goose is one of the funniest and most original characters in the book. She has a lively, spunky personality, and I really enjoyed reading her book.
17 Dr. Bob
18 Porridge
19 Rumpelstiltskin
20
The Enchantress
She is strong and I love her. I love her name and she's strong and she's smart (except the part when Alex took her pride in the end).
She was Strong, Awesome and Misunderstood person. I love her!
Such a badass
21
The Evil Queen
She just wanted to have her man back!
22 Emeralda
23 Sir Lampoon
24 Skylene
25
Xanthous
I do not Like him but I just love his power.
PSearch List