Top 10 Best Fast Bowlers in Cricket History
The Top Ten
1
Wasim Akram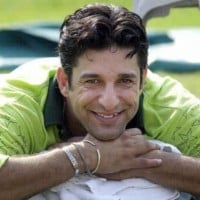 Wasim Akram is a Pakistani cricket commentator, coach and former cricketer, captain of Pakistan national cricket team.
When people ask me who do you think is the best bowler in the history of cricket, the name Wasim Akram comes up in my mind without any further thinking. He is a magician of cricket ball who used to perform at the center of cricket ground surrounded by hundreds of thousands of people showing his ability of swing the ball both sides, in-out swinging deadly yorker, off-leg cutter, bouncer and the deadly reverse swing. Every time when it comes a very contesting match, Wasim ends up striking at the perfect moment! His fast arm bowling action and the way he shapes the swinging delivery certainly give people pleasure.
No doubt that Wasim Akram is the best fast bowler in the World. He could have more wickets but unfortunately he was born where no fast pitches were available & he bowled on slow dead wickets but he proved his ability and became world's greatest fast bowler.
Bowling is just line length & containing scores, wickets come accordingly. Wasim Akram was the only bowler who hold the extreme control over bowling with eye rolling swings, action replays also gets swing when displaying his wicket. No match of Wasim in swing & getting wickets easily.
He was the king of swing. He had the ability to swing the ball both side as well. He is one of the finest bowler in cricket history. He is the best bowler in test and one day match.
2
Dale Steyn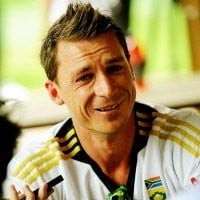 The Steyn gun is something no one would ever want to mess with. With that outrageous speed he generates coupled up with the swing he gets, even a Tendulkar would find the going hard. Born in the era when heavy bats and these muscular batsmen make mockery of a bowler, this destruction machine has made even the greatest of batsman to dance on his sheer pace. There was never a Dale Steyn, and will never be in future! The Best is his synonym! ❤
He is the idol for many to follow. With his fitness, aggression and determination he has been able to achieve a strike rate better than everyone to have played the game. His late swinging deliveries at such a pace is no less than the work of a magician.
Who says that their will no bowler like him. The person who says this word is absolutely wrong.I am the biggest fan of him. I follow him and I will be the bowler like him (sir dale steyn )because he is my idol and coach too, so please who are the biggest fan of him please put sir before his name.
Dale Steyn, the greatest bowler all the time. He is the greatest ever. Nice in swing from both side and have good pace. Without Sachin, no batsman feel well to play against Dale. He is going to be the teacher of all bowlers.
3
Brett Lee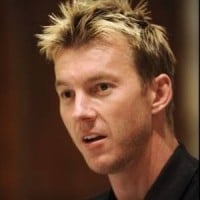 Brett Lee is a former Australian international cricketer and film actor. He is a former Channel Nine Commentator.
I love him very much, he is my idle bowler since I have start playing cricket, I love his aggression and consistent pace and ability to. Bowl above 150 + continuously which makes him different from others
Just because he's been clocked at around 100mph doesn't mean he's the "best fast bowler in cricket history" Vote for who's the best, not because of his "million dollar cute smile"...
Brett lee is the world best fast bowler... I don't why he is 15% of vote... I love brett lee very much. His million dollar cute smile
Brett Lee is definitely the best bowler. He is my favorite bowler. I hope I become like him when I grow. GO BRETT LEE!
4
Glenn Mcgrath
Mcgrath is far better bowler than Akram in test matches. His record, average strike rare, economy all better than akram in both forms of the game. In test which is real cricket he has 149 more wickets than Akram. His home & away record both are excellent. His percentage of wicket of top order batsman is much higher than Akram. Mcgrath is the most successful fast bowler in history of the game.
In terms of performance, consistency, accuracy, mental strength, attitude, work ethic, Glen would come first in my list. The guy went way ahead of his contemporaries despite limited speed and swing. Amazingly, it was bounce and seam movement that got him wickets - normally its not the case. Credit to his strategising, patience and metal toughness.

My top few would be
1 - Glen Macgrath
2 - Wasim Akram - Malcom Marshall - Dennis Lillee
3 - Michael Holding - Shoaib Akhtar - Brett Lee - Imran Khan
4 - Dale Steyn - Kapil Dev - Waqar Younis - Richard Hadlee
5 - Zaheer Khan - Lasith Malinga
6 - Chaminda Vaas
I always liked wasim akram, left arm over or round and moved the ball all over the place but the stats don't lie and test after test home or away McGrath always did the business. The stats don't lie. And he wasn't a bowler who just mopped up the tail.
Glen Mcgrath was a very economic bowler and was capable of taking many wickets at the same time. Great swing and great speed meant that he was highly dangerous. He could bowl out dangerous batsman like Tendulkar.
5
Dennis Lillee
Seeing him in full flight at the waca and his overall career including packers World Series as well, how many time did he turn a game. All the other bowlers I voted for could of been in any order, all as great as each other on there day, which was more often than not.
The complete bowler, could and did it all. Still considered the best by his peers and that counts for more than us cricket tragics reminiscing over our favourite era we grew up in.
Best fast bowler ever! Could bowl with sheer pace, deadly accuracy, could swing it both ways, could cut it both ways, and could bowl very long spells! Sheer class
In era of great batsman and bowlers
he was always outstanding.
speed, control, swing, stamina in all conditions
The best of the best
.
6
Malcolm Marshall
How did he generate so much pace for a relatively short man? Died far too young and suspect suspect he would have been a great inspiration and coach to future generations in the WIS and much further afield.
Incredible bowler, but can't believe Curtly Ambrose playing 17 more test matches and with an average of 0.05 runs per wicket higher than Malcolm Marshall has not made your list. These were the two best fast bowlers ever. Full Stop
Fast leg cutters either way, vicious bouncers rising at a good length but also could make the ball speed on with little bounce. Unplayable and a very nice person
Very clever and pitch his ball very good length and bouncing from that spot, dangerous Pace bowler all the time.
7
Shoaib Akhtar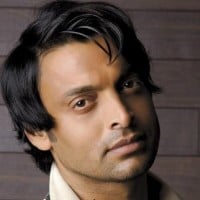 He is the fastest and the furiest! When he runs to bowl, it seems that a leopard is chasing his hunt with fastest speed and powerful zeal. He is the man who can alone fetch huge crowds in the ground. Really the best and the fastest!
He is an amazing bowler and deserves to be at number 1 absolutely. He is the most aggressive and the fastest bowler Pakistan has ever produced and the world has ever seen.
Amazing bowler - His action and the way he ball is awesome. Best cricket entertainer. Everyone loves to see his bowling.
How is he on number 13? He should be 1st! Absolutely an amazing bowler. Just Love him.
8
Waqar Younis
He was the best fast bowler in the history as compared to all the fast bowler. If he play 100 test match he got almost 420 wickets. He is better bowler than Wasim Akram. Wasim play 104 test match and he got 414 wickets almost 4 wicket per test match. Waqar play 87 match and got 373 wicket almost 4.2 wicket per match if he play 104 test match then he got almost 430 wickets
When Waqar was in full swing, Wasim Akram was just a side show in front of him... The way Waqar terrorized batsmen toes and the way the stumps used to fly, it was a sight to behold forever.
He is the best bowler ever! He should be number one. Look at his yorkers bowled or lbw. He has a better strike rate for bowling than wasim akram. Of wasim akram's selfishness waqar younis did not play much matches. If he played as much as wasim akram he would be number one.
Anyone who has seen him bowl during the early nineties, can't name any other bowler (including Wasim) to be better than Waqar. He was the most fearsome bowler of all times due to his unplayable toe crushing yorkers.
9
Allan Donald
Sheer pleasure to watch. Effortless and smooth with a vicious bouncer and get the ball to swing at pace.
As well said...poetry in motion. The best bowling action in cricket history.
Aggression and passion in the same package
The smoothest bowling action ever. Poetry in motion.
A pleasure to watch this man bowl... Sheer class
10
Zaheer Khan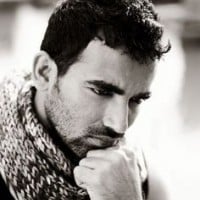 Zaheer Khan is an Indian former cricketer who played all forms of the game for the Indian national team from 2000 till 2014.
Even with inefficient partners he has won tests for India in overseas condition. He has also bowled well in batting conditions in ODIs in a country like India
He is abowler who has a wonderful arm action and is the only spearhead in india team. He is an excellent bowler, must keep it up.
Best left arm fast bowler after wasim. His record desn't suggest that, but during the latter part of his career he could make the ball talk.
Best indian fast bowler of all time and one of the best bowler in world cricket...
The Contenders
11
Curtly Ambrose
13! Seriously? How on earth did you lot find 12 bowlers to put higher on the list? I suspect nepotism plays a big roll and that's just plain stupid. I'm from South Africa and I'm a big fan of Donald. He had probably the best bowling action, but never ever was he better than Ambrose. He was terrifyingly good when he was fired up, but he would not rate himself above the greatest of the great Windies bowlers. Same with Steyn. I think Steyn is the last of the great fast bowlers, but never ever better than Ambrose and Marshall. The presence of Zaheer is just pure number of dumbass votes. The real Indian fans know who the greatest fast bowlers where and they adored and respected them even though they didn't have greats themselves (with the possible exception of Kapil Dev, but still not top 10). Anyone thinking Malinga belongs in the top ten, smokes their socks. The rest I'm ok with, except the order. Brett Lee was truly awesome, but not number 3? My top 3 in no particular order is Akram, ...more
Tall, fast and scary... Rarely bowled a ball and when you riled him up, he would run through the opposition like a hot knife through butter. Remember Perth?
He should be in top ten
He should be ranked 1
12
Fred Trueman
The fastest and most accurate fast bowler with a memory for all batsmen's weaknesses. Like all quickies his speed died down with age but he became a cleverer and better bowler. Even the great West Indies sides of the 60's were afraid of Fred.
Great genuinely fast bowler whose test wicket haul was achieved in an era of five home tests and an overseas tour per year, not as today with 365 days a year cricket.
Because he held the MCC together, never got injured got dropped when he shouldn't have. Great outswing. High over rate. Gave it all he had. Great figures. Beat Richie Benaud's record. Should have got even more wickets.
He's a Legend, I guess he's not higher because he's historic, but check his stats out.
13 Shane Robert Watson
14
Lasith Malinga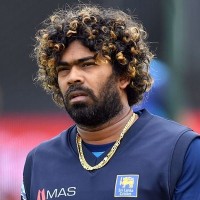 Malinga can bowl super fast reverse swinging yorkers in to your toe. He is a bower with slinging action and change the speed change the length regularly. I think when he is in mood greatest players even in big trouble. Beware of lion of Asia
He doesn't need a new ball for bowling.. he's the only bowler who took three hat-tricks in international cricket. And the only bowler who took double hat-trick in international cricket. He's the best of best.. remember the name the slings "Malinga"
Malinga is a legend.He also has the highest wickets in Ipl(170) from just 123 matches.In his prime days he was the most feared bowler in the world because of his deadly Yorkers.Even now though he doesn't have the pace he had before he has excellent variations so he is one of the best bowlers of all time
Best Pace Bowler in death overs, he known as side action deliveries.
15
Michael Holding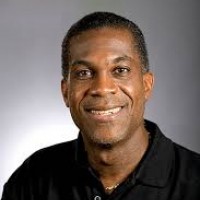 Slow runner but heavy pace in his ball, most of the wickets just out side the Off sticks.
Most effective and most graceful silent assasin. Somerimes even umpires wouldn't realize that he has passed them and bowler a ball. Truly the greatest.
Even on slow wickets, his sheer pace would still beat the greatest batsmen.
Poetry in motion. Looked more like a 400 metre runner than a fast bowler.
16
Shane Bond
TEST:bond only played 18 matches but amazingly got a staggering 87 wickets the reason was he had lots of unfortunate injuries. He had an amazing average of 22.09 and NZ's best strike rate:38.7 ODI:he has set 7 New Zealand records1. Best bowling in an innings 6/19 2. Best career average 20.88 3. The most 4 wicket-plus hauls 11 all of this in only 82 matches. WOW!
No doubt he would be the best if he didn't have injuries.
This legend should be in top 10!
Best fast bowler ever
17
Alan Keith Davidson
One of the best fast bowlers of all time. Him along with Akram are the best left arm quicks of all time.
18
Junaid Khan
How can this spud be ranked higher than Barnes?
Voting for humid khan
Junaid khan is the best
19
Mitchell Johnson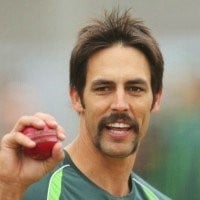 Fastest Bowler Ever. He'll soon break Shoaib Akhtar's record. The Most lethal bowler when he is consistent. An absolute match winner. Won Australia the whole Ashes series 5-0.
Fastest Bowler. He'll son break Shoaib Akhtar's record. Most lethal Bowler when he gets it right.
Why is stark rated higher than Johnson?
The best bowler ever in history. Absolutely smashes everyone
20
James Anderson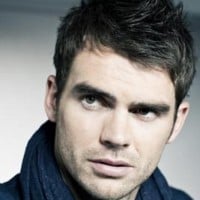 James Michael Anderson,, usually known as Jimmy Anderson, is an English international cricketer who plays for Lancashire County
Jimmy Anderson is the best as far as I'm concerned. I'm 70yo and have watched all the bowlers in this list and none come near our Jimmy.. he just bowled 4 more today against the West Indies. his score was 24.12.37 for 4. 50% of overs are maidens. I will agree that England would be rather at a loss without him in the side. I remember Bret Lee saying "I wish them too were Aussies" as he pointed out Freddie Flintoff and Jimmy Anderson. Ricky Ponting agreed with him. Ray Cooke.
He is the best English bowler of his generation.
He can swing it both ways,he is dangerous on any surface now and he proves all the time.
On his day he is unplayable.
A great team man and s good leader of the pack.
Love him.
Why this man isn't in at least the top 5 is ridiculous! About to be the highest wicket taker in the history of the game, a mere 400 years or so. Jimmy is class personified...
You can't put Anderson this low in the list. He is absolutely lethal with the duke's ball. Everything aside its just a pleasure watching him bowl.
21 Keith Miller
22
Mitchell Starc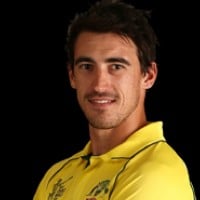 Mitchell Aaron Starc, is an Australian cricketer who currently plays first-class cricket for the New South Wales Blues.
The best in the world at present and has done more than what others done in their entire carrier.
He is a very fast bowler and deserves Ann award. I think there should be an award for best bowler in 2017
Seriously! Mitchell Starc on 26? Are you kidding me?
Worlds best bawler
23
Richard Hadlee
How can he not be the best.. Just take a look at the averages.. The stats never lie... Absolute perfectionist at swing bowling.. Terrorised the best. Especially later in his career.. Absolutely devastating. Carried a whole country. I'm sure everyone will look to who they like and by numbers he'll never get there.. But the stats don't lie
Do people even watch cricket? Why is it that so many average bowlers *cough* *Watson* *cough* are ranked higher than the greats? This guys team was very average yet he still managed to pull off extraordinary figures, this mans knighted for a reason, he's an actual beast.
Look at the figures, this guy was in a team full if average players, he won games single handed. I'm not a kiwi but remember watching him bowl, he was a awesome bowler and I think it would take a good argument to put him out of a real top 3 of All time greatest bowlers
Best Pace Bowler, having cool action yet very dangerous to batsmen. When he was in field, observers wanted to see him only. So cool was his personality, it was nice to watch the man on field. Unfortunately, he was in NZ team and played lesser tests than Aus/Eng. Cricket yet todate produce such cool action productive pace bowler.
24
Shaun Pollock
Greatest when it comes to line and length next to Glenn McGrath
25
Imran Khan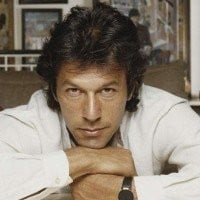 Changed his bowling action perfectly without coaches and all the other stuff. Wasim said that it was all possible because of Imran Khan. He mentored Wasim and Waqar. He was injured and didn't play cricket in on his peak, still remembered as greatest bowler ever.
The greatest all-rounder who was also a fast bowler and team captain!
Best all rounder and a successful captain from Pakistan!
The greatest and most good looking personality from the subcontinent ever
PSearch List