Top Ten Best Cricket Teams
The Top Ten
1
India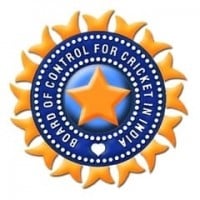 India is the best cricket team. In 2011 when there were players like Sachin, Sehwag, Yuvraj Singh, Dhoni (who retired now) The team was strongest and won the World Cup 2011 thanks to Dhoni ( best captain in the world) and Sachin (best batsman in the world) But now India is not that strong. It needs a better captain. Virat Kohli failed as a captain he is a good batsman but not a good captain. In his captaincy India lost 3 tournaments that are Champions Trophy 2017, World Cup 2019 and World test championship 2021. I am not saying he is not a good batsman, he is our 2 HD Sachin of India and a great batsman but not a good captain. India can try Rohit (who won 5 IPLs)
if India loses world t20 2021 because sudden change of captain before World Cup is not advisable.
Thanks
Best team of world after 2007 world cup, still debacle of 8-0 makes it bad, but they can overcome without quality bowling line-up India won T-20 2007 and Word cup 2011, India have between NZ twice, WI TWICE, ENGLAND oNCE IN LAST 6 years in away series they all draw the series with Australia 2007-2008 and South Africa 2010-11. Won lot of ODIS in this period always thrashed Big teams in 50-over cricket. And in home test India have between Australia twice, NZ, Eng, WI, SR AND DRAW with SA twice.
There was a time when India was new to cricket. In the 1970's they started playing international cricket and eventually they won the 1983 World Cup. The world was shocked because all thought how can a new team win a world cup with just a small experience of 9 years. Actually it's a small time when we talk about a new team in cricket. Then, the world realised that India has the potential to conquer the world in the game of cricket and you can see now India is the leading team in the world. Both players on the top in ODIs are from India namely Virat Kohli and Rohit Sharma. We have had the greatest players of all time such as Sachin Tendulkar, and our favourite MS Dhoni, the hard hitter Virendra Sehwag, the wall Rahul Dravid. I would now end with saying India is the best and I am proud to be an Indian. Jay Hind. Vande Mataram.
India is one of the best team now. Just Kholi needs to be a better captain to win an icc trophy. They had best batsman and captain Sachin and Dhoni respectively. Kholi is a great batsman but not a great captain. I wish India wins t20 world cup 2021.
2
Pakistan

Pakistan is a good cricketing team. They are unpredictable they sometimes even win the tournament and sometimes they come last. They shouldn't do match fixing. I think their players are capable of playing on big stages just they shouldn't not change the team very frequently.
Pakistan is good cricket team, but most of the people do match fixing. The good and honest players of Pakistan are umer gul, abdul razzaq, afridi, misbah and imran khan is the one of the best all rounder and he is the most innocent cricketer. Michael holding is also very good and honest.
Pakistan is the best team. I'm bad in English, so try to understand what I would say. So I will explain why. At the start I'm Pakistani and I say that because I want be objective. Pakistan has the best bowler in the world, and good batsman now. India had sachin tenduklar like legend I think he is a legend but he is only. England and Australia lost their superiority and India and Pakistan dominate cricket now but Pakistan is most equilibrium than India. After is my opinion.
Pakistan is the best cricket team ever, they have honest and good cricketers like Umar Gul, Abdul Razzaq, Misbah-UL-Haq, Shahid Afridi the hard hitter,
Wasim Akram known as the king of swing, Mohammad Hafeez, Saeed Ajmal the best spinner in the world and etc...
Pakistan is also one of the world team that has won a series against every other team in the world unlike some teams.
3
Australia

Some years ago, Australia was the best cricket team. They won 5 world cups. They are now also a good team but not that good. Its not good in t20s it recently lost to Bangladesh and westindies from 4_1. They are good in odis and tests but they need to better in t20s.
Cricket Australia is the number 1 team in the world, although Adam Gilchrist, Matt Hayden (run machine), Ricky Ponting (number 1 captain in the world), Michael Hussey (Mr. Cricket), Brett lee, Glenn McGrath, Shane warne have gone but still they are number 1. They won ICC world cup 4 times, their win percentage is high in home and away against any team, in all the formats of the cricket. Australia must be number 1 in the shown rankings, Indians they always play in sub-continent that too in India their away percentage is too low when compared to Australia. They are always afraid of GLENN MCGRATH because of his Line and Length.
Look at ICC rankings, the only thing that is shown by the fact that India is rank one, is that 20% of people who use this website are routy Indians. It's the same as how Sachin Tendulkar is rank one for batsman, who is frankly only as good as anyone else who averages 50. the only thing that separates Tendulkar from true greats like Bradman is the fact he played 200 test matches.

People fail to realize that Bradmans careers spanned over 20 years, most batsman today don't have a career for 20 years. Had Bradman played they amount of international cricket Tendulkar played, he would be number 1 test match run scorer.
Arguably the best overall team accounting Tests, ODI's and Twenty20s. Although Australia are currently rebuilding a squad back to a peak team after the retirement of many veterans, Australia still maintain their high ranking, and are still getting stronger.

This list is clearly based around nationalism, I myself am an Australian. The only threats I see as the worlds best cricket team currently are South Africa's Test squad, India's ODI team, and Sri Lanka's Twenty20 side.
Overall, Australia as the best round side.
4
South Africa

Till 2018, ABD played and it was one of the best teams in world cricket but I don't know what happened after his retirement. Why South Africa is not performing good?
South africa hasnt won an odi world cup till yet. They were very strong when develliers was there. I don't know how but when now abd is not there, they are very weak.
Australia, South Africa, India. Look at the rankings. Australia has the best record ever the golden boys of cricket. India won a few world cups but they can only play in India. South Africa my fellow countrymen. Aswome players and win matches out side of World Cups however we choke during world cups. Let's be honest this one go's to the Aussies competitive in world cups and in between. 3-0 England!
1. Australia- Unbeatable because of Finch
2. India- Kohli is here, be careful
3. England- Root can rain Sixes
4. West Indies- Let's see how Chris Gayle hits a double century
5. South Africa- De villiers will always be good
6. New Zealand- Colin Munro scores High Records
7. Sri Lanka- Dilshan rains Big Sixes
8. Pakistan- Afridi will hit a century in 20 balls
9. Bangladesh- Shakib will do good allrounding
10. Afghanistan- Nabi is excellent
11. Zimbabwe- Chigumbura has long-lasting talent
12. Scotland- Preston will come up a long way
13. Ireland- Come on Kevin and your Allrounding
14. Netherlands- No one can beat Doeschate
15. Kenya- Obuya will do no mistake
16. UAE- Rohan Mustafa... Then Sixes!
17. Oman- Ajay Lalcheta... Big hundreds
18. Hong Kong- What's gonna happen when J Atkinson is there
19. Nepal- Paras Khadka will become Dhoni
20. Canada- Rizwan and his talent
5
Sri Lanka

Sri Lanka was considered a very good team till world cup 2015 and were even the favourites to win the tournament. Now they are very weak, they are changing their captains and players very frequently. It should play a team like Sri Lanka did when it won the world cup, I heard it from commentators.
Sri Lanka was counted as one of the best teams till 2015 but after it's senior players retired team became very weak. One more cause is that it didn't let settle anyone in team and kept changing captains also. It should not change team again and again.
Sri Lanka is a very good team. Maybe India might be a bit better because they a lot of all rounders. But Sri Lanka has the best of the best. We produced A batsmen that has the second highest runs in history (Sangakarra), the best T20 bowler (Malinga), the most experienced batsmen (Jayawardene), the best promising all rounder (Matthews), and don't forget we have the best T20 team in the world. But that is just the tip of the iceberg. Sri Lanka has the most experienced players ever. And that is their secret weapon. They teach younger players what they know. And the best thing is that we learn from our mistake. Take the T20 final SL vs WI they lost that because they learned they lose wickets to quickly. Next year they had fewer wickets and more runs.
Since the past there haven't been a better team than Sri Lanka. Since now Sri Lanka has been able to stay in the best top 3 teams in the world. Sri Lankan team has got some world class players. Sri Lanka is also named as the island of cricketers since it's a fever that cannot be cured for the Sri Lankans.
6
England

England, one of the best cricket team now. It even didn't qualify for qualterfinals in 2015. But now it gave chance to players who had talents. At last they won the world cup 2019. The world cup came home for england.
WORLD CHAMPIONS. World No1 in T20 and ODI and 4th in Test. Inventors of the sport and have had the likes of Hobbs (2nd best ever), Barnes, Cook (2nd most test runs), Root, Botham (Greatest all rounder),
W.G Grace (Most ever centuries) among others.
England is such a waste country. It didn't even win world championship despite best facilities they probably got being a rich country. Indians are hard working. So we probably win lot of matches. We won 12 consecutive matches and there are 5 more matches left against Australia it may win all the matches left in 2017 consecutively. It is in such a good form. I will definitely post how many matches we will win consecutively as we won 12 with yesterday match and I'll post if we lose any. Stay tuned. Losers
Come on England is literally the best the batters are top-notch and the catches are brilliant! They can beat India and Australia apart from the Woman's England Cricket Team as they lost in the semi-finals against New Zealand.
7
New Zealand

New zeland they haven't won a odi cup till yet. But strongest team for me now. It won the wtc final. Kane is the best captain, he is next dhoni. I wish that India wins world t20 2021.
New Zealand is my personal favourite, as they are the only nation who don't sledge, don't complain, and keep their calm at all times. They are very underrated because they have always been overshadowed by the brilliance of countries like Australia, England, and India, even though they are no less. They have always tried their best and given their 100%, irrespective of their opposition. Now, their best strength is that they never give up, even if is impossible to win, they make it possible, and turn games around at their own will. I feel that even though they have been part of 2 world cup finals in a row, (one being the best match of all time), and even though have all the abilities shown above, they will remain underrated, and if they win tournaments, they'll probably sneak the trophy under the radar. New Zealand is the best.
Nz are the best team in the world because of the way they play the game. They show great sportsmanship in every instance no matter what happens. They are the best in the world because their annual revenue is lower than Surrey county cricket club and yet they went to 2 finals in a row and have played the third most semi finals in the world. They still manage to give the big three a strong fight. That went from a laughing stock to two times finalists. These are just some of the reasons you should vote for Nz
My favourite team is also New Zealand mainly because all the players have good determination and are very passionate. New Zealand also have good sportsmanship and the team consists of the most compassionate and respectful cricketers. The team also has good fighting spirit as they are very competitive against all the teams particularly strong teams like Australia and India
8
West Indies

Westindies, nice team in t20s. It's the best team in t20s. They have players like Chris gayle, dwayne bravo, pollard, russel and even lewis who are best in t20s. Due to its extra attacking cricket,they didn't won odi world cup since 1979, were very strong that time. Its weak in odis and test and hence should be improved.
They used to be west indies, now they can't represent that name anymore. they need to look back at some old clips from back in the days when west indies used to make HISTORY even in one day international. these days they profromed not for the people, not for sports they do it for fame and money.
May not be the best "team"... But it had legendary players like Brian Lara, Viv Richards, Malcolm Marshall and good batsmen like Chris Gayle and all rounder Pollard.
West Indies are the best team in my opinion. They have gayle and bravo and that's what make them a good team.
9
Bangladesh

Bangladesh cricket team is one of the most powerful Asian team, maximum top ranked team like Australia fear to play matches against Bangladesh not even in Australia... Cricket Australia already prove this 2 times in recent years.

India cricket team already prove that they also fear to play against Bangladesh, they hire Empires to beat Bangladesh cricket team, Indian team has money power that's why they win against Bangladesh by the help of 3 empires.

Bangladesh cricket team not only strong in Asia but also prove as powerful team in outside Asia like west indies.

Best wishes for cricket Bangladesh by an Indian for your better future... As an Indian I am a huge fan of Bangladesh team...
Bangladesh everyone remembers hoe it beated england to reach world cup 2015 quater final. It was semi finalist in 2017 champions trophy.A nice growing team.
Although I am an Indian, but as an impartial critic, I think Bangladesh has a better future in cricket than India. Just FACE it my dear Indian brothers and sisters, India has cheated a lot in the past and is cheating in the present as well. Just think about it, all this fame India has in cricket is a lie, whatever it is, it is not true.So I think as a new team Bangladesh is quite good.
Love Bangladesh. They can do well if the calm their temper and stay on the cris.. They have got lots of good players. If they can concentrate more in their games undoubtedly they are one of the destructive team in the world of cricket
10
Zimbabwe

Zimbabwe is a really good team, the players, bowlers and batsmen. Good Luck Zimbabwe for next future cricket matches! One of the most trustful teams!
They used to be one of the best until politics took over and funding for the sport was cut. But somehow, they're still able to cause that upset. Good on them.
Oh yeah well when Hamilton Masakadza pushed off Elton Chigumbura's Captainship and became captain and is gonna do the same thing to Graeme Cremer. Cheaters.
Zimbabwe is a really good team because they have some of the best players in the world. More practice is required
The Contenders
11
Afghanistan
It's the team that is most growing. Its good in t20s. Just it needs to play with good teams like India, England, Newzeland to improve their confidence.
Afghanistan is a poor country but still amazing in sports. All cricket player need a stadium to play but unfortunately they don't have any but anyway we will support them we Afghan people know that one day they all become a vest cricket player in the world. love the beautiful country Afghanistan.
Afghanistan cricket team is one of the best team in the world right now. They should never be underestimated as they got the potential and skills to beat any team. I see them as the champions of the future.
Afghanistan gonna be one of the best team in the future they need more training more games to play and learn new ideas and Technics.
12
United States
I watch cricket as often as possible and look at these "hugh players " that they said in the IPL.
If you give baseball and even hockey players (which have average guys the size of the big guys in IPL) time to get ready and practice swinging the different bat they would destroy those pitches, DESTROY THOSE BOWLERS. Babe Ruth and Mickey Mantle hit the ball 600 feet, not 289 or 300 at times and had to keep it in a certain confine. So if you really are honest then you know what would happen. Plus, in India's case, they, India, have a billion people and none, I repeat none play American football, baseball, basketball or even hockey and here they can make way more money in baseball than cricket. The funny thing, around the world, generally speaking, none of these countries can step foot on the football (American football) field because they are scared and would get destroyed. So most of them, outside of a few Scandinavian countries and Russia (maybe), play their little soccer or cricket ...more
Great team. With a variety of players from India to USA based. I think that It is a great team and will definitely improve.. !
We Americans Play Football, Basketball, Baseball and Soccer. There's no cricket in The USA. Who watches this sport. We all know Pakistan is the Top and Best team in the world. So there's no point on trying to play this sport. India sucks my Nuts. Nepal is better than India -MisterBodyBags
Awesome team. They play very well even though they have mostly Indian players!
13
Italy
That's really good
They never try
Italy is best in football so that reason I give vote to Italy I am a Pakistani
14
Germany
Germany is not even a cricket team.
You better play football
That's right you all better play football because you are the heavyweight s there
15
France
The man who wrote this,' This site is bully fake - - - - - - ' Just calm down... And if you think this site is bully or fake then just log off... You are just very angry because maybe your country is down in this list or is not in this list...
They can't even play any matches because there are only 3 Players:
1.Williamdeep Singh
2.Ramesh Sithambaranathan
3.Abdur Rehman Joshi
It's a nice team
16
Nepal
An emerging and rapidly growing team who possess abelity to upset top teams and has been done many time in age group, has defeated India, South Africa, Newzealand, Bangladesh etc..
Nepal is emerging nation with huge passion in cricket for young generation.
This country sooner gonna be a full member of ICC.
Team is doing well, all Nepalis are waiting to see the team in ODI and T20 World Cup as well as also a Test Playing Nation. Best of Luck Team Nepal for future.
Nepal is best. They are impoving a lot. Mainly paras khadka, gynendra malla and sompal kami rocks. Not only them but basanta and sakthi are also match winner. They are finally in world cup and won Hong Kong and strong team afginastan. They will soon beat Zimbabwe, Bangladesh and Ireland.
17
Scotland
Scotland just beat over-rated Bangladeshis in t-20, very nice team. Soon they will start coming up the ladder
They beat Kenya and are quite amazing!
Great building rookie team they would be well in another few years
18
Switzerland
I'll tell you a story:
Switzerland is playing a gully match with the members of the team,
Suddenly, their Bat and Ball roll down the Alps Mountain and they can't
find it and when they roam they get lost and a bear eats them

This is the lesson why sould not join switerland cricket team
19
Ireland
This time has a great potential to go further.. Deserves to be in the top ten, at least ahead of Bangladesh. With the likes of some fantastic players like kevin and niall o'brian, trentt johnston and many more amazing cricketers, this team is gonna take the cricketing world by surprise as it just did in the 2011 world cup against England.. I've got full faith in this team.. Will always support them
Irish people and cricketers are not very hardworking, but are still cool and decent cricketers.
They also have the potential to beat any country, they have also proved it many times.
The bad thing is the weather in Ireland; mostly raining.
Don't forget the match when Kevin O'brien wrecked England in the World Cup!
Decent but not the best
20
Argentina
They're excellent at football (soccer) and I think they would smash the boundaries!
Not really that good
Lionel Messi must be the Argentina team captain because he has 93 pacs
I feel like messi cannot kick the cricket ball because not allowed in cricket
21
Netherlands
How on earth is it worst than U.S., Germany, Italy and Switzerland which aren't and haven't even qualified for a World Cup and Netherlands have. So I prefer it to be in top 15.
Great cricket team soon they will become the best in cricket.
No team is better than Netherlands. Ole ole ole
Netherlands for the win
22
Brazil
Best cricket playing nation in the universe. Even thanos cannot defeat the mighty Brazilian cricket team, they are made out of Graphene, their bats are made out of vibranium.
I have even not seen them in any world cup. So how it is the best cricket team?
Brazil my football team go on playing soccer. Donot try cricket. Its for only austrailia.
I like sri lanka
23
Canada
It's a very impressive team for North America but not capable of test cricket.
Canada is better than like a whack of the teams listed above.
Canada is better than most of the teams listed above...
Cricket use to be our official sport back in the day...
24
Kenya
Brother in your Dreams... No one can beat England
Kenya are were in the world cup!
Kenya need to improve.
The best team in africa
25
China
The Chinese cricket team could actually be very good... If they didn't eat all the bats.
Not good team don't think they will win for another hundred years
Very very very bad at cricket don't even know why they should play this game
PSearch List