Top 10 Best Cricket Captains
The Top Ten
1
Mahendra Singh Dhoni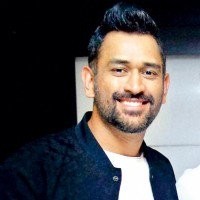 Mahendra Singh Dhoni, commonly known as MS Dhoni, is an Indian international cricketer who captained the Indian national cricket team.
Mr. Cool and Thala man of simplicity and motivate everyone.. Being Inspiration for millions... Kind hearted as well.. He can manage any tough situation at the same time he will make his boys to relax.. winning credits he will give to the boys and when it comes into the loosing cause he will blame himself.. And moreover he's not played with informable players in the beginning from there he made everyone to give a good position he bringsout all the talent.. More than this what is the best quality to need as a best captain.. Dhoni the best human being...
One of the calmest minds on field, the best strategist, a mass leader, an inspiring player and a selfless personality. Born as the son of a pump operator, he worked tirelessly to be selected in the Indian cricket team and win all the major ICC trophies. Richest cricketer and a charismatic personality, he is surely the World's best sports captain.
M.S.D Sir is the best captain cause he possess all the qualities. He bats well and he is one of the best finishers in the world. He is the fastest stumper. He is one of the big hitters and sometime even umpires fear to stand in front of him. He is both cool and clever
Dhoni is the one of the best Indian as well as world captains.
India ended their wait of 28 years under his captaincy and won the world cup for the 2nd time.
Even today though he is not the captain but he is not less than a captain, the advises comes to his mind even though in pressure shows how smart he is.
India won the match against Afghanistan in 2019 world cup only by his advice and shami's accuracy.
2
Steve Waugh
Win rate of 72% and built a team that dominated for over a decade. no one is comparable to steve
Mahi is the best!
Dhoni is the best
Steve Waugh is the best
3
Ricky Ponting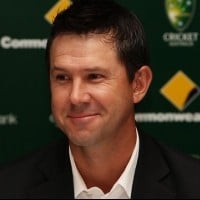 Hey he should must be at the number one position. If not, then search on google or wikipedia. He is far better than most other batsmen of 20th century. Dhoni is no match with him. He is one of the greatest batsmen of all time and far better than the choker kohli, who is called the king of cricket.
The greatest captain of all time.
If Ricky Ponting had served in the armed forces he would have been a five star German. Such was his leadership qualities
Where's Williamson? Though postings pretty good
Best player as well as best captain in the world.
4
Stephen Fleming
He is a great player
5
Imran Khan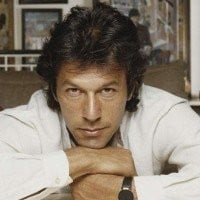 Comparing him with now a days tods is somehow insulting the cricket legends. Whether its Dhoni or Kohli, they're groom in well system but Imran Khan groomed and skilled by his own efforts. He's number 1 without any doubt. The Captain which leads the team with bold and optimistic attitude.
I have seen many interviews of him and many other players interview about his captaincy.he is the greatest I have ever seen even in today's captaincy. I became fan after heard about him.
You are my favourite captain of all time and good luck with the same time as a result of the most important player of Pakistran.
One of the great leader in the history. Who became prime minister as well of presenting country...
6 Richie Benaud
7
Kapil Dev
Becoming a captain of it's country is a tough job or responsibility.
Kapil dev deserve number 1 spot.
Best than kohli
8
Viv Richards
Never lost a series ever. He leads his country for exactly 50 Test matches during 1985 to 1991 and won 28 out of that.
He is the one who never lost a test series.
9 Clive Lloyd
10
Graeme Smith
The best ever!
The Contenders
11 Allan Border
12 Andrew Flintoff
13
Dada (Saurabh Ganguly)
Best captain ever for India. Should be number 1 in the list. Anybody can manage the good side and make win like Ricky and dhoni. But best captaincy is making a any team to win. That's what Dada did.
He has brought back team India's glory. He was so popular and respected in Indian dressing room which includes Great Sachin, three of his successors viz, Rahul, Anil & Dhoni apart from VVS. He was instrumental in developing so many young talents like Zahir, Sehbag, Yubraj, Harbachan, Ashis name a few.
His second best contribution is prolong Rahul's ODI life by convincing him to keep the stump( when his bat was not talking). Rest is histiry.
Today's Indian Cricket is enjoying the success fruits from the tree planed and nurtured by Mr. Ganguly.
Moharaj was not a captain..Maharaj is the captain still now who covered our team members and encouraged them and teaches them...
14
Rohit Sharma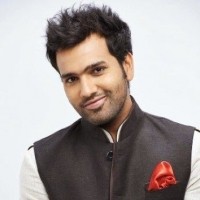 Rohit Gurunath Sharma is an Indian international cricketer who plays for Mumbai in domestic cricket and captains Mumbai Indians.
Superb captain I have ever seen, he manages the crucial situations brilliantly on the field. I am the biggest fan of his batting and also of capataincy
Having good Captaincy skills that shows in lot of crucial time for her team.
He is a best and cool Captain 100 times better than Virat kohli.
Best captain he played 9 international matches as captain and won 8 matches out of 9.he also won 3 ipl titles as a captain and he is the only man to hit thrice the 200 runs in ODI and also have hitted thrice the 100 runs in T20I.He is the best captain after Dhoni.
15
Misbah-ul-Haq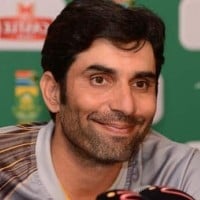 Best test captain
One of my best
Love that man
16
Mashrafe Mortaza
He brings confidence to his teammates. He is an inspiration to all. He is not the best of the players, but a great leader.
He take decision cool mind... And he is brilliant captain... Any situation he is handle easily because he is brilliant and cool best captain
The captain who wants the team to win even sometimes he used 0overs of him for the team.
He stands like a TIGER, no matter how worse the situation is. A spark of fire burns inside him and this fire touches all the others members of the team.
#bestcaptaintigerswilleverget
17 Richie Richardson
18
Kane Williamson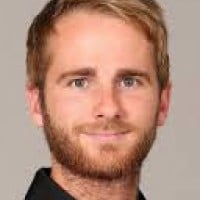 He is arguably the greatest captain in this era.
In finals, on the field, he didn't even cry because he knew they tried their best and the will be successful next time.
He will remain as the best captain in this century. No one can match him
World no1 good captain
Ya of course I agree he is the real captain Cool and should be the no1 place in the list
19 Mark Taylor
20
Sarfraz Ahmed
Sarfraz Ahmad is a great captain. He energized Pakistani team to win great matches.
He is the only captain whose whole team have a potential to make 400 runs in 1st inning also can chase the same in second.
Wow! He made Pakistani team to play quick cricket and get ride of the lable "took took".
He is very very good captain, intelligent and smart.
Always team wins
21
AB de Villiers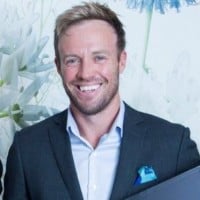 Abraham Benjamin de Villiers, commonly known as AB de Villiers, Mr. 360° or simply AB, is a South African cricketer.
Best are best
Just one word mr360
22
Kumar Sangakkara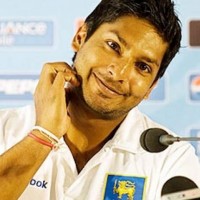 Kumar Chokshanada Sangakkara is a cricket commentator, former cricketer and captain of the Sri Lankan national team.
Top captain. Should certainly be in top 10 or 5
Best captain and batsman
Deserves to be in top 10 because he was an amazing batsman and a leading captain
23
Steve Smith
He's a CHEAT and should've been banned for life. Instead, he cried like a baby because he got caught. Pathetic. He doesn't deserve to be on the cricket field, let alone captain. Overrated and GROSSLY overpaid.
This CHEAT doesn't deserve to be playing cricket, let alone be a cricket captain, and he's such a cry-baby.
He would be future best captain & can win world cup.
He should be the captain of Cricket Australia in all formats of the game
24
Yuvraj Singh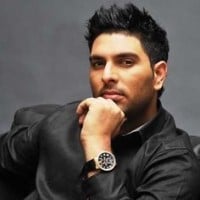 25
Eoin Morgan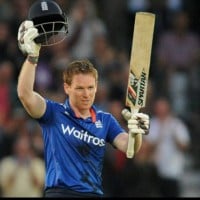 Eoin Joseph Gerard Morgan is an Irish cricketer who captains the England cricket team in One Day and Twenty 20 Internationals.
PSearch List