Best All-Rounders in Cricket History
The Top Ten
1
Shakib Al Hasan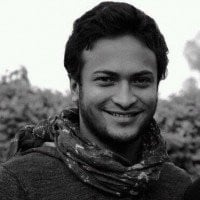 One of the best all-rounder in cricket history. Its not too long before, Bangladesh as approved for the test team but, Bangladesh has progressed very well in these day and one of the major contributor is Shakib Al Hasan. In many of matches won by Bangladesh, you will see the contribution of Shakib Al Hasan either with or bowl or with both. His terrific all round performance has enhanced the Bangladesh team and he is in the number 2 spot of top all rounders of all time.
A talented left-hand batsman and left-arm spinner, Shakib Al Hasan is unarguably the best cricketer that Bangladesh have ever had. As a bowler, he is accurate, consistent, and canny; and his aggression and a wide range of strokes are the keys to his batting. Even more importantly, he has self-belief an excellent temperament, unflustered by the big occasion and ready to do battle against the top teams.
He is youngest int he lot. Considering the number of matches Bangladesh plays, I think he could make the best use of the limited opportunities than any other all-rounders listed here. He also gets the poorest support from the teammates. With a weak side, he could stand as the best all-rounder of his time for a long time. This proves he could be the best all-rounder of all time if he had a better side.
Shakib is a player with a huge responsibility for his team and country. He's both a good and economical bowler in shorter version and the striker bowler in test matches. In IPL he's the only man playing seriously from BD. With bat he played many match winning innings. He is now in the 1'st position in ICC all-rounder ranking in OID.
2
Shahid Afridi

One of most charismatic cricketer of all time. Holds the record of fastest century. No matter how many consecutive ducks he produces, crowd always gets excited when he comes at strike and the bowler always knows he want to hit a six. He also holds the record of most sixes in history and the best strike rate in ODI cricket.

When it comes to bowling, Afridi is the only All-Rounder to score more then 7000 with 300+ wickets. He got 7 wickets for 12 runs against WI in 2013, which is second best bowling figure of all time. Unlike other leg-spinners, he often goes for clean bowled. Deserves #1 spot in list
A handsome and a true legendary cricketer the game has ever known!
Although his fastest century record is broken now, he has maintained it for 18 years. He still has the most sixes in international cricket and in one day cricket. H e has the highest strike rate, and over 500 international wickets. He is a very useful and an unpredictable player who can change the game in seconds. Thumbs up for Shahid Afridi!
Einstain was a scientist as Afridi is a all-rounder. You can't take out of game this man. H e is a real impact player. You can't justify this man by his only bating or bowling. He will give you 100%. His attendance in the pak team give a great confidance. He can bat.. He can bowl.. He is an outstanding filder. He impact on other player. Who doesn't want this kind of player in his tram? Cricket never saw another Afridi and never will see another AFRIDI.. He is the only one master piece.
With his "drifting" leg spins and number of other variety balls in his stock LALA was one of the few leg spinners who could change a shorter format of game in no time. With this deadly attacking spin if his bat worked that day he simply became a one man team for opponents. I will not rate him above Jaque Kallis though but still he has owned this game for a long time!
3
Jaques Kallis
I think Jacques Kallis is the best all rounder ever Jacques kallis test cricket stats :more than 13000 runs in, more than 250 wickets and with a batting average of 56.10, 194 catches and scored most hundreds in test cricket (44 hundreds) after Sachin Tendulkar (51 hundreds). Jacques kallis ODI Stats : more than 11000 runs, more than 250 wickets, 125 catches, 17 hundreds and with a batting average of 45.26.
Admin: If you Found any other all rounder like Kallis then you can say that Kallis is not the best all rounder and you are saying that shakib al hasan and Watson are better all rounder then sanath jayasuryia and from when Dhoni and gilly become all rounders.
He is simply the best cricketer born in cricket history. His test run aggregate as well as the no of centuries scored is the second highest in test history. An excellent medium fast bowler having nearly 300 wickets to his credit. Most importantly an outstanding fielder who is only one of the two test cricketers in history having 200 catches.
10000+ ODI runs; 10000+ test runs; 250+ ODI wickets; 250+ test wickets. This guy could have been in the South African or any international team just for his bowling or just for his batting. BUT HE HAD BOTH! He was text book batter, if your teaching a child to bat you show them a video or King Kallis batting for them to have an idea of what the execution should look like.
If this was a list of just ODI all rounders Afridi would lead it but with less than 2000 test runs, he doesn't qualify as the best ever all rounder. The stats speak for themselves.
Best ever cricketer born in cricketer history,who is at the same time of the two greatest batsmen with second highest aggregates second Highest no of centuries scored in tests, an excellent medium first bowler and of course one of the only two outstanding fielders who has 200+ catches in test history.
4
Imran Khan

Obviously he was the greatest among the a greatest of his time.
With a batting average of 38 and bowling average of 22, Imran Khan is undoubtedly the best all-rounder the world cricket has ever seen. His captaincy and leadership skills are still an example for many cricketers.
The way he turned his performance after becoming captain is one of the dimes of his personality. The man who averaged just 19 in bat and 28 in bowl before captaincy, defeated all the odds and become a role model for youngsters having 55 in bat and 18 in bowling after being captain of Pakistan team.
He was, He is and he will be the best ever players the cricket has produced.
World's most good-looking sportsman mentaining those good looks with all the girls just waiting for you outside the ground just to get a glimpse of you mentaining that stardom with with not letting get anything on your performance it takes hell of hard work and determination. Imran emerged himself as the best all-rounder of his time. He was an excellent bowler and a very good batsman and his leadwrship skills made his worth even more. Just to give you an example, Imran averaged 19.3 in batting over 28 in bowling before becoming the captain but after he was made the captain in batting he qveraged over 55 and in bowling below 18 which is best record for any captain in the world cricket. Beside Imran is the only player in history who got good as the passed while other all-rounder like Ian Bottham & Kapil dev etc. They got dull and their skills lacked as the time passed by. Imran ia probably the only player who had finished his career leaving as a top man in world cricket.
He is a great person. When he was the captain Pakistan team was in no 6 or 7 he made Pakistan world champion and put Pakistan at number 1 position and not only that he also after retirement made his own cancer hospital and he also made his own political party in Pakistan. And he could be next president or prime minister of Pakistan. By all of this effort one can say that he is nothing but a great
He was the most complete all rounder in history. A world class bowler (as good as Hadlee), and a better batsman than the other good bowlers here. (Sobers and Kallis are obviously better batsmen, but would struggle to justify their place as bowlers). Miller might come close, but didn't bowl enough.
5
Garfield Sobers
There is no doubt, no argument that Sir Garfield Sobers is the greatest allrounder of all time. It's a universal truth. Those who don't agree with that has no knowledge about cricket at all. He is the undisputed G.O.A.T. There will never be any cricketer like him
By far the best all rounder ever. No one could touch him for sheer variety and expertise in all the disciplines of cricket. Best batsman - a whole level ahead of everyone. Finest medium pacer and world class spinner. One of the worlds finest fielders. A superman in cricket.
Great batsman, and basically three bowlers in one. Should be #1 for sure.
By far the best all rounder ever. Only one to bowl pace and spin.
6
Kapil Dev
I also feel Kapil was the best. All rounder means batting, bowling, fielding and captaincy. But when we talk about all rounders we only talk about batting and bowling. Kapil excelled in all the department of the game. For example, Kapil was a great bowler, very attacking batsman, outstanding fielder (who can forget the Sir Viv Richards catch in 1983 world cup) and dynamic captain (later on in his career he was not supported by senior players who envied his charismatic personality). If you compare Kapil with other like Imran, Botham, Hadlee you will notice none of them had all. For example, Imran, Botham and Hadlee were not very good fielders. Besides, Botham was not a good captain and Hadlee never became captain. So I give full marks to Kapil Dev.
All Rounder in All Aspects of Cricket All At the Same Time.
Superb Bowler - Economical & Wicket Taking
Supreme Fitness - Never to Miss a Match due to fitness and one can remember his 5/28 with pain injections
Superb Hitter - Can you even doubt his batting. Who hits four sixes to avoid a follow-on. Kapil - Eddie Hemmings. At 17/5 who can bash 175 Not Out - the highest ODI score ever at that time.
Superb Fielder - Viv Richards Catch in the World Cup is the icing on the cake. He has many such moments
Superb Captain - No one Could Dream of turning bits n pieces players to take them to a World Cup Win. They were afterall known as Kapil Devils. Each of them tried their best. No one was great but he made them into a great unit. 175 Not Out vs Zimbabwe - Howz that for inspiration.
Kapil dev came from a nation which never seen fast bowlers.. He batted, bowled and fielded effortlessly to become one of the most exciting players to watch in the era of Viv Richards - Malcom Marshal- Alan boarder -- etc..
As a bowler he had no support from seniors to advice him - but still he shined.. As a batsman he did lesser than his actual talent..
As a captain he didn't had a luxury of great Players when compared that of Imran khan -- but still won us our first world cup..
Imran was an exciting bowler - but a boring batsman. He always had a good bunch of worldclass players in Zaher abbas- Akram-javed miandad- salim malik- sarfraz nawaz- abdul qadir-wasimbari-inzamam.. Etc.. Winning a world cup with very good players is not a big deal.. So I rate kapil dev better than Imran khan.. But I rate Ian botham slightly higher than - Kapil dev if we keep this captaincy as not counted.. Ian botham is more assured in batting thann any of the four greats at that time- and his ...more
Statistics doesn't acutllay reflect the greatness for he wouldn't have been chosen the Wisden Greatest cricketer of the last century over giants like Sunil Gavaskar & Sachin Tendulkar. the true hallmark of the greatest lies in the impact he leaves on the sport and he did!

He single-handedly moulded a team from a bunch of sore losers 0r at the most playing for a draw into world champions and instilled a sense of self belief & confidence that we witness today. None of the his contemporaries has had as many dramatic moments in a cricketing career involving the bat, ball, captaincy, flair & fielding skills and ability to change the complexion of the game as often as he did. Who can forget his 175 not out, 4 continuous sixes to avoid a follow on,. last ball wicket of handle to clinch rothmans cup, fielding skills in B& H! a truly once in a lifetime cricketer and deserving a much better statistical achievements had he played for other nations.
7
Ian Botham

Sir Ian Terence Botham is a former England Test cricketer and Test team captain, and current cricket commentator.
This Top Ten is a joke. Since when was Abdul Razzaq a better player than Botham? In the fact why are Gary Sobbers and Iain Botham fighting for places in the top ten rather than battling it out for the top spot? Disgusting.
People here are no real cricket fans.. Botham was the best and will stay in that place forever.. Yuvraj Singh a better all-rounder? You guys gone nuts? And sobers on 7th rank?
When this man came on the pitch the excitement level of the crowd was amazing. He was expected to win the match on his own... And very often he did.
You fool have gone nuts... Even when yuvraj hit six sixes, this guy scored higher achievements and bigger scores and can smash virat kohli
8
Sir Richard Hadlee
Champion fast bowler and way better batsman than the very few bowlers in his league.
All-time world eleven candidate based on the stats.
Easily the best all rounder of all time. Bowling average 3rd best of all time! Batting average better than some number 5/6
His records speak for this great man
Brilliant cricketer best a all time
9
Keith Miller
The young generation may not know much about him, but he is the greatest allrounder of Australia. He deserves to be in the top 5 allrounders in test cricket
A great bowling all rounder.
He could bat, bowl and charm any shiela.
10
Shane Watson

Shane Robert Watson is a former Australian international cricketer and a former captain, who played all formats of the game.
The greatest cricketer of all time. The west indies would be losing by about 250 runs and they thought they were going to lose by far till Gary Sobers came in because he would have just smacked the ball for 6 or 4. He could also bowl fabulous he could do fast and spin both leg and off he could also bowl with his left or right hand. He was a deadly fielder as well he would dive at the ball catch it well he was still in the air he would throw it back when he was still in then air and it would hit the stumps on the side. He should be in front of Kapil Dev. Dev should be at three and Kallis should be second.
He is the best. He is the best of all time. Nobody could like him. He is the most dangerous batsman in the history of cricket. He is rocking the world.
He has been injured most of his carrer but when he finally gets no injuries and play for more then a match he instantly goes up the icc rankings and dominates teams. He should be first
The Captain America of cricket. Not liked by most, but is still the best. This guy should be at the first number in this list.
The Contenders
11
Yuvraj Singh

Yuvraj the best all rounder I have ever seen. The day he doesn't bowls well he is excellent with the bat and when not with the bat he is marvelous in his fielding and bowling. He was the main icon who helped india to get the world cup 2011. He is god gifted. India should certainly look for these kind of players. He must keep it up.
Yuvraj singh is the best all rounder. His batting is so dangerous, his bowling line and length very crucial. He was the main icon for India to win 2011 world cup. It is the gift for Indian team given by god. He should be given chances and make India to win matches. I SUPPORT YUVI...
He is the best all rounder I have seen before, He also won the award of man of the tournament in 2011 world cup & I think India won the 2011 world cup only because of him.
Yovraj singh is best teem icon for indian cricket teem, he has pormance for all india have winning world cup such as under 19 world cup 2007 and 2011 all most he have wining man of the series award their world cup. Without youraj singh we have not winnig word cup.
Thanks
12
Chris Cairns
Great New Zealand allrounder, a match winner with both bat and ball.
Great with both bat and ball
If you see icc knockout series final match
Great newzealand allrounder but my fevourite is daniel vittori
13
Ravindra Jadeja
Jedeja you're very good in cricket. all are suffering for your ball. but I now that your also suffering. Jedeja I will give you a simple tip, but you have to follow this tip. After you grow up you can't be energetic. So you run maximum 30 to 40 rounds per day, do 700 skipping, do 50 pushups and1 20 situps I think so this is enough for you. If you want to meet me you just see super singer part 8 now it is part 4. don't forgot to see. say dhoni to see I like him very much... and you have seen cheenai express film and bhagg milkha bhagg film even that was a great film. you now why I am telling you about this, because to chat with you. And my name I is keerthana (i am a Tamilian ) don't forgot to see dhoni he will come
Sir jadeja, the good all rounder. That India had ever seen.
The icc championship 2013 proves that ravindra jadeja is a good all rounder.
What a catches oh my god it ws amazing. 5 wickts in a match, iis it easy. Young handsome batsman who is a good finisher
He is now one of best all-rounder in cricket he shows his power on the world cup
He is very dashing performance in fielding
He improved his batting skill
Jadeja is a good all rounder but he very rarely turns the game with the bat. According to me JP Duminy of SA is 30 percent better than jaddu. He is not a world class bowler. Because of him once India lost the test match while batting with NZ in Nz 2014. He appeals like a bull in front of umpire.
14
Andre Russell
I think that in other 5 or 7 years he would be in the top ten.
I think iraf Pathan is the most important player to India best all rounder
Within 2 to 3 years he will be in the top 1 to 5
Yes he will be world's top all rounder
15
Lance Klusener
Lance klusener is a best all rounder. He was declared man of the series in 1999 world cup taking 17 wickets and hit 257 runs. He supported to south africa to reached semifinal.
Lance klusener who is a best all rounder for all time. He is the greatest hitter and boweler. He led to south africa to reach semifinal in world cup 1999.
Zulu is the iceman of cricket he will came to bat with sa in total dismal and get them out of jail.
He is match winner all the time. I miss you my hero is klusener.
16
Sanath Jayasuriya
Sanath jayasuriya must be number one all rounder wich player reach his record more than 13000 runs, more than 350 wickets, and more than 100 catches also run out, so he his the number one player.
Jayasooriya is a legend of cricket world. His batting, bowling, & fielding abilities are unmatchable. He is the best game changer. His running between wickets is great.
One of the best when it comes to distroy opposition bowlers. One of the greatest left arm spinners world ever seen. Brilliant fielder at any position.
Haha... he took more than 400 wickets and hit runs more than 13000 in international cricket... he is the only one who show that type of performance in international cricket history...he is the only cricketer... but he is in this stage...he must be the top in this list...
17
Chris Gayle

Chris Gayle should be in the top ten
He is a very talented all-rounder
Opening Batsmen never are all-rounders
This legendary cricketer showed his best all rounding performance vs PWI. 175 (66) and 2 wickets for just 5 runs.I am CTB WANASINGHE from Sri Lanka.
Chris Gayle is not an all rounder
18
Andrew Flintoff
Andrew deserves, the best baller, average batsman and average fielder. Do not joke to keep Dhoni in list.
He is a great all-rounder good batsman and good bowler very talented
I'm a big fan of Andrew Flintoff because I like his batting and bowling as well as.
He is my favorite cricketer, I always saw her performance
19
Carlos Brathwaite
Awesome he is
Out of believe! can't believe
Very good cricters
The new Champion
20
Albie Morkel
He is in Top 10 all rounder. Ir is elephant strength of channai super kings. Nu 1 allrounder in T-20cricket
He really good allrounder lovable person
In ipl 5 he played well
Idiot! Albie morkel is an horrib le player
21
Dwayne Bravo
Bravo! The king of death overs and especially slower ones.when he bowls in death overs...the ball remains in air till its about to reach the batsman and accidentaly falls on exact yorker length..remember when corey anderson was facing bravo? In the ipl 2018?
He is some of best all rounder in cricket and he deserved in top 10
Even nobody in the cricket history would stand before bravo
Bravo is West Indians & CSK most all rounder
22
Corey Anderson

Great kiwi player... holds world record fastest century in ODI and can bowl at 135+
He is a best allrounder because he bat wall in a any caind of pitch and boll wall is a many player for world cup 2015
23
Mohammad Hafeez
Tiger in pakistan cricket
Heis the tricker with bowl and magic with bat
Yar is ko Batao ka cricket KHAIL raha hain
24
Mahendra Singh Dhoni

Mahendra Singh Dhoni, commonly known as MS Dhoni, is an Indian international cricketer who captained the Indian national cricket team.
He can bat, keep wickets and bowl too when a spare wicketkeeper is available. Above all he is a great captain. Truly an allrounder in every sense of the word. He could work on his bowling a lot more.
He is a very good batsman. In fact he could be a good all-rounder
In his first over he got wicket and what do you think about his batting?
He can do everything that is why he is called the God of cricket
25
JP Duminy
Iam your fan you is best batsman and bowler and I like South Africa and I so sad you not win test matchs

from your fan b.srihas 5th class from krishnavani talent school markandeya colony godavarikahni,talangana,India
PSearch List