Top 10 Best All-Rounders in Cricket History
The Top Ten
1
Jacques Kallis
To call Jacques Kallis an "all-rounder" is actually insulting his true greatness as a batsman. He has scored almost 25 000 international runs (tests and ODIs) in his career, has the second highest number of test-100s (after Tendulkar) and his test batting-average is higher than Tendulkar's).

He is rather one of the top 3 test-batsmen that ever lived who also happened to take 565 international wickets (again, tests and ODIs only); I.e. 64 more wickets than the 501 times he lost his own wicket. No other past or present cricketer can say that and, in my opinion, none will be able to do so in future.

He is King Kallis...!
He is simply the best cricketer born in cricket history. His test run aggregate as well as the no of centuries scored is the second highest in test history. An excellent medium fast bowler having nearly 300 wickets to his credit. Most importantly an outstanding fielder who is only one of the two test cricketers in history having 200 catches.
I am an Indian, nothing else! I should support for Jacques Kallis because he is the greatest all rounder I just ever seen.. Many have to find the fame on him... Excellent batsman excellent bowler to this age.. DON'T IGNORE!
Best ever cricketer born in cricketer history,who is at the same time of the two greatest batsmen with second highest aggregates second Highest no of centuries scored in tests, an excellent medium first bowler and of course one of the only two outstanding fielders who has 200+ catches in test history.
2
Imran Khan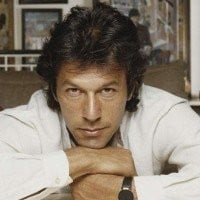 The world's most good-looking sportsman maintaining those good looks with all the girls just waiting for you outside the ground just to get a glimpse of you, maintaining that stardom without letting it affect your performance, takes a hell of hard work and determination. Imran emerged as the best all-rounder of his time. He was an excellent bowler and a very good batsman, and his leadership skills made his worth even more. Just to give you an example, Imran averaged 19.3 in batting over 28 in bowling before becoming the captain, but after he was made the captain, in batting he averaged over 55 and in bowling below 18, which is the best record for any captain in world cricket. Besides, Imran is the only player in history who got better as time passed while other all-rounders like Ian Botham & Kapil Dev etc. got dull, and their skills lacked as time passed by. Imran is probably the only player who finished his career leaving as a top man in world cricket.
Obviously he was the greatest among the a greatest of his time.
With a batting average of 38 and bowling average of 22, Imran Khan is undoubtedly the best all-rounder the world cricket has ever seen. His captaincy and leadership skills are still an example for many cricketers.
The way he turned his performance after becoming captain is one of the dimes of his personality. The man who averaged just 19 in bat and 28 in bowl before captaincy, defeated all the odds and become a role model for youngsters having 55 in bat and 18 in bowling after being captain of Pakistan team.
He was, He is and he will be the best ever players the cricket has produced.
He was the most complete all rounder in history. A world class bowler (as good as Hadlee), and a better batsman than the other good bowlers here. (Sobers and Kallis are obviously better batsmen, but would struggle to justify their place as bowlers). Miller might come close, but didn't bowl enough.
What is up with the people. Imran Khan, Sir Gary Sobers, Kapil Dev and Sir Richards Hadlee along with Jaques Kallis are the best all rounders the game has ever produced and you are voting for Shahid Afridi. Nothing more to say now, my vote goes to Imran Khan.
3
Garfield Sobers
The greatest cricketer of all time. The west indies would be losing by about 250 runs and they thought they were going to lose by far till Gary Sobers came in because he would have just smacked the ball for 6 or 4. He could also bowl fabulous he could do fast and spin both leg and off he could also bowl with his left or right hand. He was a deadly fielder as well he would dive at the ball catch it well he was still in the air he would throw it back when he was still in then air and it would hit the stumps on the side. He should be infront of Kapil Dev. Dev should be at three and Kallis should be second.
If I had to choose my top eight all rounders of all time it would be, 1Garry Sobers 2Jacques Kallis 3Imran Kahn 4Ion Botham 5Shaun Pollock 6Copel Dev 7Mike Procter 8Richard Hadlee! The reason why I put Garry Sobers number 1 is that he' s the only cricket player, of all time that could bowl medium pace, fast, swing, seam, leg spin and off spin! And a nother reason is because has the tenth best batting average of all time and it comes 2nd in the West Indies of all time! Go Garfield Sobers because nothing beats you!
By far the best all rounder ever. No one could touch him for sheer variety and expertise in all the disciplines of cricket. Best batsman - a whole level ahead of everyone. Finest medium pacer and world class spinner. One of the worlds finest fielders. A superman in cricket.
Absolute no-brainer, just look at his statistics. If Sobers played today with bigger bats Ishant Sharma etc. Would be terrified bowling to him. Shahid Afridi being number 1 is actually a joke. He has to retire and come back multiple times just to get attention. A joke of a cricketer, hardly worthy of being above Sobers, Botham, Kallis, etc. On this list.
4
Shakib Al Hasan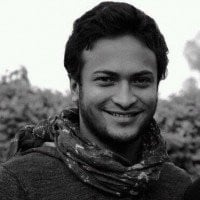 One of the best all-rounder in cricket history. Its not too long before, Bangladesh as approved for the test team but, Bangladesh has progressed very well in these day and one of the major contributor is Shakib Al Hasan. In many of matches won by Bangladesh, you will see the contribution of Shakib Al Hasan either with or bowl or with both. His terrific all round performance has enhanced the Bangladesh team and he is in the number 2 spot of top all rounders of all time.
A talented left-hand batsman and left-arm spinner, Shakib Al Hasan is unarguably the best cricketer that Bangladesh have ever had. As a bowler, he is accurate, consistent, and canny; and his aggression and a wide range of strokes are the keys to his batting. Even more importantly, he has self-belief an excellent temperament, unflustered by the big occasion and ready to do battle against the top teams.
He is youngest int he lot. Considering the number of matches Bangladesh plays, I think he could make the best use of the limited opportunities than any other all-rounders listed here. He also gets the poorest support from the teammates. With a weak side, he could stand as the best all-rounder of his time for a long time. This proves he could be the best all-rounder of all time if he had a better side.
He is best of all. Words are not enough for him. Words can't describe him. Actually he doesn't need any description because everyone knows he is great. He is a tiger of Bangladesh. He is a best cricketer in the world. He is all time best cricketer. No one can beat him. Bangladesh is very proud of him. We love him. He is no. 1 all rounder and will always be be number 1
5
Kapil Dev
I also feel Kapil was the best. All rounder means batting, bowling, fielding and captaincy. But when we talk about all rounders we only talk about batting and bowling. Kapil excelled in all the department of the game. For example, Kapil was a great bowler, very attacking batsman, outstanding fielder (who can forget the Sir Viv Richards catch in 1983 world cup) and dynamic captain (later on in his career he was not supported by senior players who envied his charismatic personality). If you compare Kapil with other like Imran, Botham, Hadlee you will notice none of them had all. For example, Imran, Botham and Hadlee were not very good fielders. Besides, Botham was not a good captain and Hadlee never became captain. So I give full marks to Kapil Dev.
Statistics doesn't acutllay reflect the greatness for he wouldn't have been chosen the Wisden Greatest cricketer of the last century over giants like Sunil Gavaskar & Sachin Tendulkar. the true hallmark of the greatest lies in the impact he leaves on the sport and he did!

He single-handedly moulded a team from a bunch of sore losers 0r at the most playing for a draw into world champions and instilled a sense of self belief & confidence that we witness today. None of the his contemporaries has had as many dramatic moments in a cricketing career involving the bat, ball, captaincy, flair & fielding skills and ability to change the complexion of the game as often as he did. Who can forget his 175 not out, 4 continuous sixes to avoid a follow on,. last ball wicket of handle to clinch rothmans cup, fielding skills in B& H! a truly once in a lifetime cricketer and deserving a much better statistical achievements had he played for other nations.
Kapil Dev is the best. He is the best captain in the world as he coolly led India to win the 1983 world cup. Almost all of the matches in the world cup it was rather a one man show. In batting, bowling or in fielding he is the best. Other thing we have to praise is his mode of captaincy. when India went to England all looked to be a west indies dominance. But Kapil Dev overcame these difficulties and was able to lead India Victoriously.
Kapil is king of cricket.. he is such a natural player who made look batting- bowling and Fielding ridiculously simple.. Had he concentrated enough on batting, he could have easily endup with 45 avg in both tests and ODI's.
But when I have to pick an allrounder on his day - I would pick Ian Botham- even before Kallis and Sobers- "Beefy" Botham was absolutely amazing equally with ball and bat. The only problem with him his association with beer and drugs --for which he lost his fitness and lost his game.
6
Ian Botham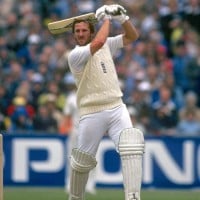 Sir Ian Terence Botham is a former England Test cricketer and Test team captain, and current cricket commentator.
This Top Ten is a joke. Since when was Abdul Razzaq a better player than Botham? In the fact why are Gary Sobbers and Iain Botham fighting for places in the top ten rather than battling it out for the top spot? Disgusting.
People here are no real cricket fans.. Botham was the best and will stay in that place forever.. Yuvraj Singh a better all-rounder? You guys gone nuts? And sobers on 7th rank?
When this man came on the pitch the excitement level of the crowd was amazing. He was expected to win the match on his own... And very often he did.
You fool you have gone nuts...Don't you know that Yuvraj was the only batsmen to hit six sixes in six balls...Did your Ian Botham hit six sixes?
7
Shahid Afridi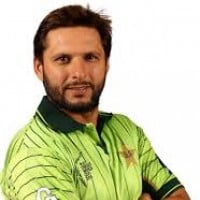 One of most charismatic cricketer of all time. Holds the record of fastest century. No matter how many consecutive ducks he produces, crowd always gets excited when he comes at strike and the bowler always knows he want to hit a six. He also holds the record of most sixes in history and the best strike rate in ODI cricket.

When it comes to bowling, Afridi is the only All-Rounder to score more then 7000 with 300+ wickets. He got 7 wickets for 12 runs against WI in 2013, which is second best bowling figure of all time. Unlike other leg-spinners, he often goes for clean bowled. Deserves #1 spot in list
A handsome and a true legendary cricketer the game has ever known!
Although his fastest century record is broken now, he has maintained it for 18 years. He still has the most sixes in international cricket and in one day cricket. H e has the highest strike rate, and over 500 international wickets. He is a very useful and an unpredictable player who can change the game in seconds. Thumbs up for Shahid Afridi!
With his "drifting" leg spins and number of other variety balls in his stock LALA was one of the few leg spinners who could change a shorter format of game in no time. With this deadly attacking spin if his bat worked that day he simply became a one man team for opponents. I will not rate him above Jaque Kallis though but still he has owned this game for a long time!
Einstain was a scientist as Afridi is a all-rounder. You can't take out of game this man. H e is a real impact player. You can't justify this man by his only bating or bowling. He will give you 100%. His attendance in the pak team give a great confidance. He can bat.. He can bowl.. He is an outstanding filder. He impact on other player. Who doesn't want this kind of player in his tram? Cricket never saw another Afridi and never will see another AFRIDI.. He is the only one master piece.
8
Richard Hadlee
Champion fast bowler and way better batsman than the very few bowlers in his league.
All-time world eleven candidate based on the stats.
Easily the best all rounder of all time. Bowling average 3rd best of all time! Batting average better than some number 5/6
The greatest of all time
How is he not in the top 3?
9
Keith Miller
He could bat, bowl and charm any shiela.
A great bowling all rounder.
The young generation may not know much about him, but he is the greatest allrounder of Australia. He deserves to be in the top 5 allrounders in test cricket
10
Sanath Jayasuriya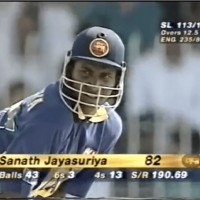 Jayasooriya is a legend of cricket world. His batting, bowling, & fielding abilities are unmatchable. He is the best game changer. His running between wickets is great.
Jayasuriya in 13 place... After Flintoff... Gone Nuts? He once was the greatest cricketer of all time which was when he played... light before Sachin?
Sanath jayasuriya must be number one all rounder wich player reach his record more than 13000 runs, more than 350 wickets, and more than 100 catches also run out, so he his the number one player.
Haha... he took more than 400 wickets and hit runs more than 13000 in international cricket... he is the only one who show that type of performance in international cricket history...he is the only cricketer... but he is in this stage...he must be the top in this list...
The Contenders
11
Shaun Pollock
Think his the best. Dd not really have very good bowlers helping him at the time. So he had to keep runs down and take wickets. People forget he was batting way down the order but that man could bat. Best by a long shot
Best there is... Was a great bowler and batted very well down the order
He is tru legend
12
Andrew Flintoff
Andrew deserves, the best baller, average batsman and average fielder. Do not joke to keep Dhoni in list.
I'm a big fan of Andrew Flintoff because I like his batting and bowling as well as.
Andrew Flintoff is the best.
He is a great all-rounder good batsman and good bowler very talented
13
Yuvraj Singh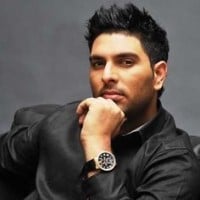 Yuvraj the best all rounder I have ever seen. The day he doesn't bowls well he is excellent with the bat and when not with the bat he is marvelous in his fielding and bowling. He was the main icon who helped india to get the world cup 2011. He is god gifted. India should certainly look for these kind of players. He must keep it up.
Yuvraj singh is the best all rounder. His batting is so dangerous, his bowling line and length very crucial. He was the main icon for India to win 2011 world cup. It is the gift for Indian team given by god. He should be given chances and make India to win matches. I SUPPORT YUVI...
Yuvraj is a best all rounder of indian side. He is try to improve his batting level strategy. He is good role model of cricket history. Likewise yuvi health is very good now.
He is the best all rounder I have seen before, He also won the award of man of the tournament in 2011 world cup & I think India won the 2011 world cup only because of him.
14
Shane Watson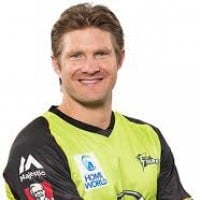 Shane Robert Watson is a former Australian international cricketer and a former captain, who played all formats of the game.
The greatest cricketer of all time. The west indies would be losing by about 250 runs and they thought they were going to lose by far till Gary Sobers came in because he would have just smacked the ball for 6 or 4. He could also bowl fabulous he could do fast and spin both leg and off he could also bowl with his left or right hand. He was a deadly fielder as well he would dive at the ball catch it well he was still in the air he would throw it back when he was still in then air and it would hit the stumps on the side. He should be in front of Kapil Dev. Dev should be at three and Kallis should be second.
He is the best. He is the best of all time. Nobody could like him. He is the most dangerous batsman in the history of cricket. He is rocking the world.
Shane watson is a very good all rounder he can play all the shots comfortably on certain balls. He is having a good temprament. He is very good at bowling too... I like him very much. Simply amazing to watch him play! But there is a scope for improment on his forward defense.
The Captain America of cricket. Not liked by most, but is still the best. This guy should be at the first number in this list.
15
Chris Cairns
Great New Zealand allrounder, a match winner with both bat and ball.
16
Ravindra Jadeja
I watched Jadeja in final of Champions Trophy and he was excellent. Definitely a no brained.
In 2014 he performed exceptionally with the bat in ODIs. Ranked 1st in ODIs bowling ranking. Will be maximum utilised when will bat @ no 5(or 4) in ODIs.
He doesn't concede more runs and always takes a wicket or 2.
Sir jadeja, the good all rounder. That India had ever seen.
The icc championship 2013 proves that ravindra jadeja is a good all rounder.
What a catches oh my god it ws amazing. 5 wickts in a match, iis it easy. Young handsome batsman who is a good finisher
17
Mahendra Singh Dhoni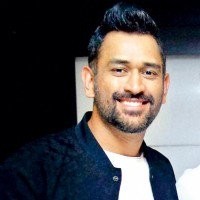 Mahendra Singh Dhoni, commonly known as MS Dhoni, is an Indian international cricketer who captained the Indian national cricket team.
He can bat, keep wickets and bowl too when a spare wicketkeeper is available. Above all he is a great captain. Truly an allrounder in every sense of the word. He could work on his bowling a lot more.
In his first over he got wicket and what do you think about his batting?
He is the best human rather than a cricketer I have ever seen... Hats off Captain Cool MSD...
Good keeper and batsman
18
Abdul Razzaq
He is the world best all arounder, he can play according to the situation and can hit huge sixes while required. He is a good bowler as well and can swing the ball along with slower deliveries.
If any doubt watch his inning of 109 not out on 72 balls against South Africa..
I like. He is very best in cricket
You are a good and best all rounder in cricket history plese back into action we are waited for you. Thanks
19
Lance Klusener
Lance klusener is a best all rounder. He was declared man of the series in 1999 world cup taking 17 wickets and hit 257 runs. He supported to south africa to reached semifinal.
Lance klusener who is a best all rounder for all time. He is the greatest hitter and boweler. He led to south africa to reach semifinal in world cup 1999.
He is match winner all the time. I miss you my hero is klusener.
Zulu is the iceman of cricket he will came to bat with sa in total dismal and get them out of jail.
20
Andre Russell
I think that in other 5 or 7 years he would be in the top ten.
21
Muhammad Hafiz
Hafeez is a calm, cool and collective guy... He plays cricket with a determined mind set and leads his team with great enthusiasm... He's one of the best all rounder of all times.. And having such a great man is something more than pleasure for Pakistani nation! :-)
The greatest all rounder ever. He is an absolute legend.
He is a very talented allrounder of pakistani team and he is one the top allrounder in t20s and ODIs... Hafeez always supports his team whenever Pakistan needs them and he is a excellent captain too
Hafeez is great batsman I like him very much

.
22
Ravichandran Ashwin
Best all-rounder in test currently, best test bowler and decent batting average... He is the next kapil of india
Why he is not on this list.. Best all rounder in the world!
He is a match Winner and Silently breaking all records.
The way he is performing,within a year he will automatically be in Top 10.
He is a real legend.
23
Irfan Pathan
India relly missed his talent... He could be India's best all-rounder if India handled him brilliantly,... Which sourav done well in 2005's...
He is the best all rounder ever I have seen. He is my favorite player.
Number 1 balling in the world for left handed all-rounder.
I know bcci always neglected this young all rounder but he has capable all rounder.
24
Suresh Raina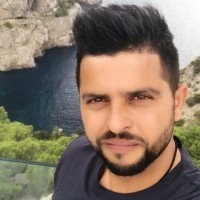 He is the best fielder in current cricket. The ball can never cross him when he is on the field.
The best batsman ever, and he bowls a technical bowling that he is every year in the Top 10 lists in IPL for"best economy rate".
He is the best all-rounder in the world. I love you so much raina.
Outstanding all rounder
25
Wasim Akram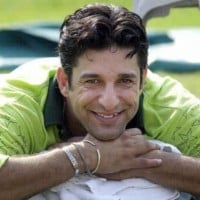 Wasim Akram is a Pakistani cricket commentator, coach and former cricketer, captain of Pakistan national cricket team.
Perhaps the best left arm fast bowler of all time, was a magic bowler averaging 23 in both tests and ODIs, a highest test batting score of 257* puts him up there as one of the best bowling allrounders of all time.
PSearch List