Top 10 Best Fielders in Cricket History
The Top Ten
1
Suresh Raina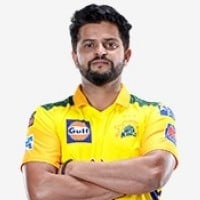 Suresh Raina - Live Wire on the Field!
Energetic + Enthusiastic + Encouraging bowlers.

Suresh Raina tweeted long ago:
I met Jonty Rhodes, and he said he thought I was the best fielder in India, which I'm extremely proud of!

Raina - India's Jonty!
He is an aggressive fielder with all abilities. He has no second thoughts about stopping the ball or catching it. He never leaves the ball without attempting to stop it.
Suresh Raina represents the new-age Indian cricketer. An attacking left-hander who goes for the big shots with impunity and clears the field with a swashbuckling flourish when at the top of his game, Raina is also equally capable of attracting applause as an electric fielder in the circle. All of this, though, is tempered by the short ball, which has been mercilessly exposed in Test cricket.
2
Jonty Rhodes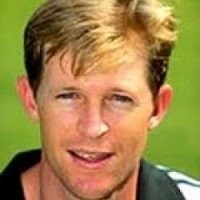 It's not even a close call, to be fair. Yes, there are some exceptional fielders out there, such as Ponting, Collingwood, Yuvraj, Gibbs, and Dilshan to name a few, but they don't come close to the man who practically reinvented fielding: Jonty Rhodes. It's simple - the guy was a genius.
No doubt that he is the best fielder. He is a top-class field man who is great for South Africa. It's a God-given gift. He has exceptional speed. He is like a missile or a rocket that flies all over the ground. No one can compare to him. It's true that he is a rocket and he rocks the full ground. He will lead the pack at all times. He is a great rocket!
The guy's from another planet, pure and simple. He's my fielding hero with the way he just picks up the ball effortlessly and sends it back like a tracer bullet, exactly where he intended it to go. Also, he doesn't dive to catch the ball. He flies. Jonty rules!
3
Shahid Afridi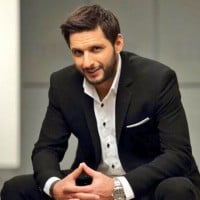 One of the most outstanding fielders of all time.

He always used to show courage toward the bowlers and other fielders. According to both me and the facts, I have never seen him drop a catch or commit a misfield.

One of his memorable catches was taken against England in a tri-series that also included New Zealand, in the semi-final of the Champions Trophy. Another notable moment was the running catch against the Kiwis in the 2009 T20 World Cup.

When it comes to enthusiasm, we all have to admit that he is the lifeline on the cricket ground. He is the most beloved player in the cricketing world due to his passion and style.
You must be joking. I can't think of anything he did as a fielder that would get him on this list. Pakistani fans don't know anything about cricket.
Shahid Afridi is the best fielder because of his run-outs and catches. He also holds a great record for hitting 100 in 37 balls. One of the best catches he took was against New Zealand. He is the best fielder in the PCB (Pakistan Cricket Board).
4
Ravindra Jadeja
He is the best fielder in this current era. He has the rare instinct of hitting the stumps directly. Most of the time, he never drops a catch. He has a powerful left hand.
Reflexes, accuracy, and agility - he has it all. The cover point region is impregnable when he is lurking there. A lightning-fast throwing arm makes him a potent outfield fielder as well.
Best in Indian Cricket history. All the direct-hit run-outs he has earned add an edge over any fielders. Probably the best in the current era.
5
Ricky Ponting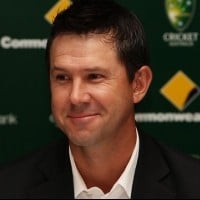 Ricky is simply the best.
No match for him.
A brilliant athlete.
A terrific fielder.
The safest catcher.
Owner of a rocket arm.
The runout genius. He has run out more batsmen than one could ever imagine.
He has the ability to hit when it matters.
Ricky is the best. Ricky is the king!
I don't know why I bother with these polls. They're a bit rigged, really, when 2 billion Indians just vote for Indians. Jonty Rhodes is number 1, followed by Ricky Ponting, without a doubt.
Ricky is amazing. He can catch anything and hits the stumps nearly every throw. He is also #3 in the list of best batters of all time. GO RICKY!
6
AB de Villiers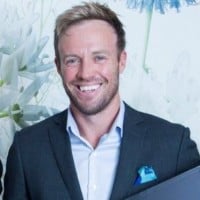 Abraham Benjamin de Villiers, commonly known as AB de Villiers, Mr. 360° or simply AB, is a South African cricketer.
Yeah, that sure makes a whole lot of sense. Suresh Raina, the best fielder? Better than AB and even Jonty? AB is, by a thousand miles, the best fielder today. His speed, intensity, and reflexes are amazing.

Jonty is king, but if ever there was a prince, there's no doubt who it is. And you all might think I'm a South African showing blind support for Jonty and AB, but guess what? I'm an Indian settled in India too. Wow, Suresh Raina... What a joke.
Jonty is undoubtedly the legend here, and he is impossible to beat. However, we have to consider the situation.

AB has been the best fielder in his generation, without a doubt, and you have to add his wicket-keeping ability to that.

So, that makes him an all-rounder in the fielding department (if someone thinks that way).
AB de Villiers is known to continue Jonty Rhode's legacy of fielding. He is, by all means, the best fielder at present, and looking at him reminds me of Jonty.
7
Gus Logie
Kaif, Brett Lee, and Pollard being ahead of a genuinely all-time great fielder like Logie is a crime. He was almost a glorified fielding pick, although a handy batsman too.
The world's best fielder I have watched since 1983.
8
Yuvraj Singh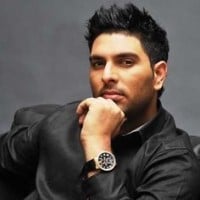 I love him. I am his fan. He is the No. 2 fielder after Jonty. He is the number 1 Indian fielder. Nice man.
He is an incredible fielder. He is the only fielder to turn impossible catches into possible ones. I like the way he catches the ball. He makes awesome catches. He is the best flying catcher ever.
He is the lone player in the world who made a comeback after cancer. According to me, he is the best man when he is in the field.
9
Abdul Razzaq
He is one of the best fielders I have seen!
King of fielding.
He should be in the top 1.
10
Shoaib Malik
He is the world-class fielder and all-rounder I have ever seen.
Excellent fielder! Should be in the top 5!
He should be in the top 3.
The Contenders
11
Mark Waugh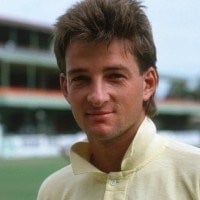 12
Virat Kohli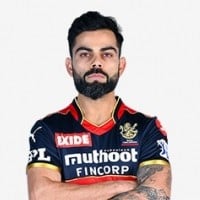 I doubt that he is the best fielder. The way he moves to take the ball into his arms is really unbelievable.

He is simply the best. Nobody can be like him or even come close. He is an exception and a legend in fielding. His speed is like that of a rocket. Brilliance like his will almost be impossible to equal. He leads the pack in the all-time greats of fielding.
Virat Kohli is a great player for the Indian team. Whenever he hits a century, India mostly doesn't lose the match. In Test matches, he has hit 18 centuries, and out of those 18 matches, India lost only 4 (drawn: 6, won: 8). In ODI matches, he has hit 32 centuries, and out of those 32 matches, India lost only 5 and won 27. He has an average of 50 in all three formats (Test: 50.13, ODI: 55.74, T20: 52.86).
He is very young and inexperienced, but still manages to bat well and take catches from the best players. Therefore, Virat is the number one best fielder in the world. Accept it. In today's cricket, he is the best fielder, not counting the retired players.
13
Mohammad Kaif
Friends, have you forgotten this player? He is not on this list because he is not so popular. He is neither a good batsman nor a good bowler. But without any doubt, he is the number 1 fielder in the history of Indian cricket. He was saving at least 20-30 runs in every match for India. His diving catches and superb run-outs are unforgettable.

He is truly the best fielder in Indian cricket history. He is even better than Raina and Yuvraj.

So please vote for him.
He is indeed a good batsman as well. Every cricketer goes through bad times. But this player was dropped from the national side after Dhoni was made captain. We miss him to this day. Jonty Rhodes has indeed regarded Kaif as one of the best fielders after him.
Please bring him back to the Indian cricket team. His father, Mohammed Tarif, played for Railways and Uttar Pradesh, and his brother, Mohammad Saif, plays for Madhya Pradesh and Uttar Pradesh.

Mohd Kaif is also a very good player. His most famous feat was helping India chase down 326 with 87* (off 75 balls) in the 2002 NatWest Series Final.

He made a good comeback to the Test side against Australia in late 2004, scoring two half-centuries. He gained fans very quickly as a rising player.

Please bring him back. We all miss you, Mohd Kaif.
14
Andrew Symonds
He managed to secure a spot in a top-quality side, despite not being a great batsman or bowler. He would constantly supply run-outs and superb catches, and I don't recall him ever dropping a catch.
He throws amazingly fast.
15
Misbah-ul-Haq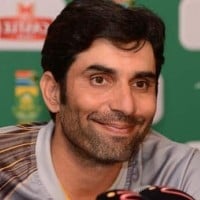 16
Kieron Pollard
My God, what catches he takes! He is airborne. You should see his diving catches. They are the best catches in the whole world.
What about the one where he had to throw the ball back over his shoulder because he was running into the rope and took a diving catch? Sensational.
He is one of the best fielders in the world!

The catch he took at IPL 2019 against CSK's Suresh Raina was amazing!

Love you, Pollard!
17 Mark Taylor
18 Michael Hussey
19
Ajinkya Rahane
One of the best fielders, I feel he is. His reflexes in slip catches are mind-blowing. He should be ranked among the top 3.
He's much better than Suresh Raina. This guy deserves to be in the top 3.
Best fielder Indians have ever had.
20 Carl Hooper
21
Mahendra Singh Dhoni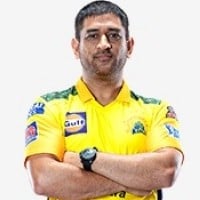 Mahendra Singh Dhoni, commonly known as MS Dhoni, is an Indian international cricketer who captained the Indian national cricket team.
No one like Thala. He is No. 1 forever. He made the fastest stumping on this earth. He should be No. 2 on this list, and Jonty Rhodes should be No. 1. Suresh Raina is a crap fielder.
The best Indian wicket-keeper. Mahi Bhai, I cannot compare you with anyone!
He must be after Raina. Who can do a lightning stumping like him?
22
Viv Richards
Viv Richards, Colin Bland, Jonty Rhodes, Paul Sheahan, Mark Waugh, and the one that modern-day so-called experts forget, Clive Lloyd. Those are my top six offhand.
23 Herschelle Gibbs
24
Rohit Sharma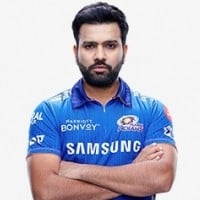 Rohit Gurunath Sharma is an Indian international cricketer who plays for Mumbai in domestic cricket and captains Mumbai Indians.
He is the best fielder in the cricket world. No one is like him in the slip, and if you have seen his catches, then there's no doubt he is the best.
In my opinion, Rohit is the best player after Jonty Rhodes. His fielding is really nice to watch.
Best fielder. Always saves boundaries and catches beautifully.
25
Steve Smith
How is Smith not higher? He is one of the greatest fielders of the modern era and has produced some of the greatest catches of the century!
He is the best fielder in the IPL. That's why everybody calls him Superman. He is a great fielder in cricket.
He takes one-handed blinders in almost every game. He is the best at the moment.
PSearch List