Top Ten Disney Channel Movies That Disney Should Make
jaythomo2
The Top Ten
1
Hannah Montana Returns - The Movie
Heh, yeah right. Don't expect another Hannah Montana movie.
Disney does ok T.V. movies, nothing like the real movies though... Scratch that, Disney has terrible T.V. movies. - DapperPickle
Hannah Montana forever 💖
Hanna Montana returns: Now a total slut - AnonymousChick
2
Austin And Ally - The Movie
Don't even try to let an Austin And Ally hit movie theaters.
3
Disney Princess - The Movie
Why most of those ideas have the word "The Movie" as the title? Disney Princesses already have their own movie but it's this idea about featured all the Disney Princesses in it or something? There is one Disney Princess movie that featured both Aurora and Jasmine I think. - Nectaria
This would be amazing! Snow white should be lead role
4
Sofia The First - The Movie
I think a Sofia The First series will works better as a movie than a Disney Princess movie. - Nectaria
5
Liv And Maddie - The Movie
If this were to get made by Disney, I'm not watching it.
This would be good.
6
Jessie - The Movie
Simply don't make Jessie The Movie. Don't try.
I'm surprised they haven't done this.
Hey Jessie. Ooooh woo
7
Girl Meets World - The Movie
I think that in this movie, Maya would fall in love with Lucas and Riley would find out, they break up, then Lucas finds out HE has to move back to Texas. And for Farkle. Eh. Still plotting to take over the world.
8
KC Undercover - The Movie
KC Undercover's not HORRIBLE. I like it. It's funny. Sometimes. But I don't want them to make a movie.
This wouldn't be good.K.C. Undercover is a pretty bad show, and a movie would make it even worse. - Minecraftcrazy530
9 Hannah Montana - The Movie 2
10
Disney Descendants 2
The first movie doesn't make much sense.

1: Maleficent is dead.
2: Evil Queen is... somewhere, assumably dead.
3: Jafar in a genie.
4: I don't know much of Cruella Devils, but I bet she's dead too.

And besides, who would want to have a baby with THEM!?
I hope Wander's (from Wander Over Yonder) son would be in it!
So, this is a sequel to a T.V. Movie that featured the children of some characters from Disney movies, right? It would be great to see some other children of some other characters that were not featured in the first movie. - Nectaria
I presumably would like to see another villain kids and ally kids.
Ex.Snow White's kid and Jasmine's kid holding Simba's kid which is an African jaguar. - kontrahinsunu
1 Comment
The Contenders
11
Gravity Falls: Weirdness Strikes Again
This would be the best like when Dipper and Mabel are older and go back to Gravity Falls again only to discover a demon even worse than Bill has taken over the city and they go through another Weirdmaggeddon but slightly different. - Anonymousxcxc
I bet this is gonna #1 by midnight
12 Teen Beach 3
13 Lemonade Mouth 2
14
That's So Raven - The Movie
I know this series is totally over but wouldn't it be cool if they made a movie? Raven could discover more about her psychic abilities? Or maybe she could battle some magical being using her psychic abilities #that could get kind of creepy. Or she could find other psychics (even though she has discovered other psychics throughout the series). I just wish they had made a proper movie. Especially considering how rubbish the season finale was. It was JUST like an ORDINARY episode! The series with the best season finales were the series that build up to something A.K.a 'Wizards of Waverly Place' built up to the family wizard competition and 'Boy Meets World's endind circled them reaching the end of childhood and...well...growing up # both good series.
Anyway, feel crew to comment! 😊
That s so Raven is a great show and it's would be a good movie. But there is one problem abaut tjis show, Nobody in this show is actually a Black actept Cory the rest of them are alll just Spanish people.
15 Wander Over Yonder the Movie
16 Mako Mermaids - The Movie
17
Paris Berelc - The Movie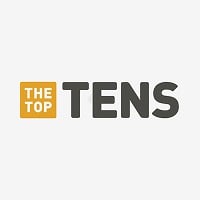 Paris Berelc is an American actress and model. She is known for her role as Skylar Storm in the Disney XD series Mighty Med and Lab Rats: Elite Force. She is also going to be starring as the lead role as Alexa In the Netflix show Alexa and Katie.
18 Live Action Lilo and Stitch Movie
19 Hercules 2
20 The Perry the Platypus Movie
21 Elementary School Musical
22 Middle School Musical
23 Pre-School Musical
24 The Disney Parks Movie
25 The Disney Babies Movie
26 College Musical
27 The Disney Cruise Line Movie
28 Disney's Sing Along Songs: Movie Edition
29 The Disney Animals Movie
30 The Greek Gods Movie
31 The Hades Movie
32
Disney's Miracle on 34th Street
Since Disney bought FOX, they should make another version of Miracle on 34th Street
33 Disney's Hercules and Percy Jackson Crossover
34
Disney Channel Stars Goes to Las Vegas
Cause they do naughty things...
35 Daycare Musical
36 Snow Dogs 2
37 Star vs the Forces of Evil - The Movie
38 Beverly Hills Chihuahuas Goes to Las Vegas
BAdd New Item
Related Lists

Top Ten Disney Channel Stars in a Movie that Should Have Had Their Own Disney Channel Show

Top Ten Disney Channel Shows That Should Have a Spin-Off

Top Ten TV Shows that Disney Channel Should Have Gave a 5th Season or More

Disney Channel and Nickelodeon Shows That Should Return
List Stats
38 listings
4 years, 233 days old

Top Remixes
1. Hannah Montana Returns - The Movie
2. Austin And Ally - The Movie
3. Disney Princess - The Movie
jaythomo2
Error Reporting
See a factual error in these listings? Report it
here
.