Best EDM DJs
The Top Ten
1
Avicii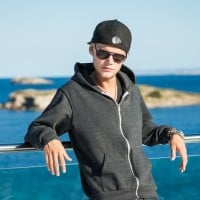 Tim Bergling (September 8, 1989 - April 20, 2018), better known by his stage name Avicii, was a Swedish electronic musician, DJ, remixer and record producer. He is best regarded for his work in Electronic Music during the 2010s in which his works have charted among the Top 40 Radio and for his influence ...read more.
The king of pop melodies - what else can I say? I consider him to be more of a musician/producer than a DJ - because his talent lay in making music in the studio. He was never a performance artist or a poser like so many other mainstream DJs hard-lining the festivals today. And it was his being pushed out of his natural habitat of his studio to perform for the crowds that was at the cause of his health ailments.

From a critical listeners perspective, I'd say his mixes are so full-bodied. He seems to employ minimalist techniques where he'll layer a new lead melody on top to keep things interesting. From a lyrical standpoint, without getting to the obvious success of his 2nd album, Stories, his earlier songs like "Seek Bromance" had differentiated verses that takes you on a musical journey. Some of his EPs can be as long as 8 minutes and not once has it bored me out!
He Never Disappoints With beats and Has A Very Unique Style At Production Which Is Pretty Rare Now A Days, Plus His Lyrics Are Great, Especially In Hey Brother and Wake Me Up, Which Is Still My Favourite Song From Him Despite Out Old They Is Are and He's Still impressing Me With His Latest Songs Which Are, Without You and Lonely Together, I Still Him and Those Songs and He's Still My Favourite Producer Ever.
I love avicii's mix music
Avicii is the world's best EDM producer
2
Deadmau5

Joel Thomas Zimmerman (a.k.a. deadmau5) is a Canadian DJ producer, formerly a web developer, who produces a wide variety of electronic musical genres, such as electro and dubstep, but is best known for popularizing work in the areas of progressive house and electrohouse, along with the genres themselves. ...read more.
Deadmau5 should be #1. I feel like his music is engraved into my life and never fails to impress me.
Deadmau5 is by far better than marshmallow, marshmallow is for teens that don't know where the real elm music is. Deadmau5 can make songs that never are boring with marshmallows terrible beat to then hate the song for being played over and over again
There isn't much to say about Mr. Zimmerman, but this man is an influential artist to not just EDM but to the whole music community. His songs' flow never hit a single bump and his style is exceptional. Definitely the go-to artist for EDM. Long live the Mau5!
Most influential and recognized figure in electronic music as well as epic stage presence
3
Skrillex

Skrillex is an American (Born in 1988, in Los Angeles, California) EDM producer who is known for popularizing dubstep. He is part of the bands Jack Ü (DJ) and From First To Last (Lead Singer). His album Recess debuted at 4 on the BB200, tying him with Zedd for the highest debut for an EDM album on ...read more.
He is the poster boy for dubstep. Ask anyone who the first person is that comes to mind when hear the word Dubstep. 90% of the time someone will answer Skrillex.

Plus Scary Monsters and Sprites has become a classic in the EDM genre. He's left a big impact on electronic music history.
Skrillex is the best dubstep producer in the universe I wish that when the time will come when skrillex will come on top in edm music
Every song of skrillex has a unique dubstep touch
What. Why is he not at the top. He has the hardest dubstep drops, like a million Grammy nominations, and is just an incredible musician overall.
4
Calvin Harris

Adam Richard Wiles, known professionally as Calvin Harris, is a Scottish DJ, record producer, singer, songwriter and remixer. He is known for his hit singles like Summer, This Is What You Came For and How Deep Is Love.
I've always really liked Calvin. The problem he now faces is that a lot of his songs have become more mainstream (not sure whether by accident or very deliberate) so I'm guessing he may slip down this list soon, but whether it's his 2008 music or 2017 music, I still love it. He's done so many collaborations but still some solos, but they are always mixed well. Whether he's popular or not, I'm still going to be a fan
He's simply awful. This is what you came for is annoying
He is clearly the best obviously
His music is nice 4 everyone
5
Daft Punk

Daft Punk is a French electronic music duo consisting of producers Guy-Manuel de Homem-Christo and Thomas Bangalter.
Not only are they the OG DJ's, but their quality of music tops any other. Even their remixes of themselves are better than any other's! Just listen to Discovery, and you'll see that any song with auto tune past 2001 (all of them) just sound like cheap, dull, repetitive knock-off wanna-bees. Daft made auto tune and synth pop what it is today. Without them there would be no dubstep, no booming techno bass, no masked DJ's, and more. They made techno popular today, and without Daft, 99% of these DJ's would be lost, no lie. They were the pioneers, and they are still the best. Unlike other artists that rise in popularity and then just stop and no one hears of them any more (Kanye, Black Eyed Peas, Gorillaz, etc.), Daft has held ultra pop for almost 30 years now! They are unprecedented. They are EDM incarnate.
Although they are in this industry since the 90's... They still have it in them.. All there songs have a different feel.. Not at all like todays EDM songs.. But songs like aerodynamic, HBFS, the funk, get lucky, lose yourself to dance, robot rock.. I can listen to these songs all day!
... Why are they 17? Top 5 at least... Jesus whats wrong with you people
Number 3 at least what is wrong with you all
6
Zedd

Zedd is a Russian- German DJ known for his hits such as Clarity, Transmission, and Break Free. He is best known for his album True Colors, which has the highest debut on the Billboard 200 for an EDM album (tied with Skrillex's Recess). He is one the the richest EDM artists in the industry.
Zedd is a musical genius. He will be doing soundtracks when nobody cares about edm anymore
I liked Zedd. Now I have to try to enjoy his music.
One word. Clarity
He's incredibly awesome
7
Martin Garrix

Martijn Gerard Garritsen, known professionally Martin Garrix, is a Dutch DJ, record producer and musician.
He has too much talent for a 17 year old.. listen to his signature Animals
When I realised he released Animals at 17, I was shocked. That much talent? Not many 17 year olds can say they've been that successful at that age. Now 20, and he's released so many great tunes
Are you kidding me he deserves at least top ten
Why shouldn't he be number one...I mean to me he is. This is a big name in the industry yet he is really young. I am a huge fan!
8
Hardwell

Robbert van de Corput, who performs under the stage name Hardwell, is a Dutch big room house and electro house DJ and music producer.
Hardwell was the DJ that made me fell in love with EDM, even though I heard other songs before, he was the one that made me watch them live. His Ultra Miami Music Festival 2013 set is still my favorite DJ set of all time and it will always be, it made me see how EDM can connect people from different cultures and bring many nations together. To boot, his songs are amazing, even though I still prefer the 2012, 2013 and 2014 Hardwell, I will always have a soft spot for him and will always love his work. In 2017 and 2019 I think is when his songs got a little bit more of his style once again and I just hope that in 2020 he makes a comeback.
He deserves to be in the top 5 at the least!
Absolutely killing his recent sets! Guy needs to be higher up!
Should be number 1
9
Alan Walker

Better than every one else. Plus, avicii is getting sympathy bias votes
Alan Walker has come a very long way. He has so many great songs including his big hit faded. Alan deserves the fame that he has and more. All his sonhs are great and have a meaning that we have to understand. Alan is great and a very huge inspirational in me and probably to other people
This guy is an amazing newcomer... Can't wait for more from him
...he's so low, can't believe it. Listen to Faded, Sing Me To Sleep, or other songs. He rocks!
10
Kygo

Kyrre Gørvell-Dahll, commonly known by his stage name Kygo, is a Norwegian DJ, songwriter, record producer and musician.
He should be higher
Firestone is one of the goat edm songs
It Ain't Me is a masterpiece of EDM.
God of tropical house/chill vibes music. My favorite edm artist haha xx
The Contenders
11
Tiesto

Tijs Michiel Verwest, better known by his stage name Tiësto, is a Dutch DJ and record producer from Breda. He was named "the Greatest DJ of All Time" by Mix magazine in a poll voted by fans. In 2013, he was voted by DJ Magazine readers as the "best DJ of the last 20 years".
He is one of the Legends of Dj. But today's generation may like Skrillex or David Guetta but if they really know about the beauty of Edm like pleasing tones overlapping one after other then their opinion may change. Artists who can only produce loud noises may like by many people these days but mostly their songs might be pleasing when you r in a club or u want to party. But if u want to sleep peacefully then artists like Tiesto, Armin, Above & Beyond, Deadmau5, PVD, etc are the best. Listen 'Adagio for strings' of Tiesto (7:23) and u may experience one of the greatest Hallucinations of your Life.
Always felt he moved me more then any other artist. Still love it. Him and Delaney Jane best ever
The guy is really good
Wow I love tiesto
12
Marshmello
he is getting downhill from edm artist to some famous producer
Underrated. Listen to his live stuff
Mello brings something unique to the table with his brand of future bass and trap. Do not overlook this guy
What is this why do I feel so alone in this list. He's number 20 why he is really good
13
David Guetta

Pierre David Guetta is a French DJ, songwriter, record producer and remixer who has sold over nine million albums and thirty million singles worldwide. In 2011, Guetta was voted as the number one DJ in the DJ Mag Top 100 DJs poll.
Guetta is the name! He mixes a song better than anybody!
Key word he is edm
Dude he is number 1
He is the best when it comes to edm
14
Porter Robinson
Easily the best. To see his worlds tour live was like being put in a dream where I was put on a quest. Emotional and euphoric.
Only saw half his set before rain cancelled the rest and it was still the best show I've even seen
I'm surprised Porter Robinson is 50...honestly he deserves so much more.
How is this 49? Worlds is a masterpiece.
15
Swedish House Mafia

Swedish House Mafia is a Swedish house music supergroup consisting of Axwell, Steve Angello and Sebastian Ingrosso.
Greyhound, don't you worry child, save the world, antidote, miami 2 ibiza and many more. Other djs are also great though
Don't you worry child! The best song ever
Don't you worry don't you worry child!
The're awesome! They deserve to be on top of the list. Their songs have so much life in them!
16
The Chainsmokers

The Chainsmokers are an American DJ and production duo consisting of Alex Pall and Andrew Taggart. The EDM-pop duo achieved a breakthrough with their 2014 song "#Selfie", which was a top twenty single in several countries.
The no. 1 electric band in the world. they have more than 34 million monthly listeners on spotify. 20.5 million subscribers on their YouTube channel. They always give charities and respect their fans. CHAINSMOKERS FOREVER!
THEY SUCK SO MUCH! Closer is probably the worst song I've ever heard. WHAT THE HELL ARE THEY DOING HERE?!
I actually really like their music. Before closer got really popular, I listened to Roses, Don't Let Me Down etc and I really fell in love with their music. They make really good tracks and their beat is so good
What the hell are they doing on this list
17
Alesso
Cool progressive house
He is the best
18
Major Lazer
Kings of dancehall!
One of the best EDM groups out there
19
Armin Van Buuren

Armin van Buuren is a Dutch remixer, music producer, DJ, musician, pianist and songwriter from South Holland.
He is the king of trance!
He should be in the top 3
He is god of trance!
You'all just need to be in the state of trance!
20 Gryffin
21
Afrojack

Nick van de Wall, commonly known by his stage name Afrojack, is a Dutch DJ, record producer and remixer.
Afrojack is the best. Love his music!
22
Illenium

Illenium has distinguished himself from the myriad of others through an unrivaled ability to create an immersive emotional experience of highs and lows that pulls on the heartstrings and leaves the listener awestruck, displaying an adeptness for creating aural arrangements that vary in style, yet always maintain beauty, complexity and emotional depth.
23 San Holo
24
Knife Party

Knife Party are an Australian electronic music duo comprising Rob Swire and Gareth McGrillen, two members of the drum and bass band Pendulum.
They have such catchy and amazing songs. Internet friends, bonfire, and 404 to name a few.
Begin Again is one of the best songs I've ever heard!
25
Nicky Romero
Awesome artist
He is world no.7 dj and soon will be number 1 because he's great...
PSearch List