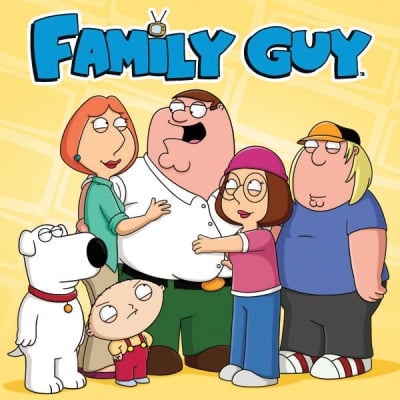 6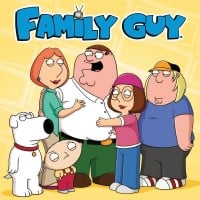 +
Family Guy
Family Guy is an American adult animated sitcom created by Seth MacFarlane for the Fox Broadcasting Company. The series centers on the Griffins, a family consisting of parents Peter (Idiotic Dad) and Lois (Nagging Wife), their children Meg (Socially Awkward Daughter) Chris (Idiotic Son), and Stewie (Sociopathic and Genuine Infant); and lastly Brian (Anthromorphic Pet Dog). The show is set in the fictional city of Quahog, Rhode Island, and exhibits much of its humor in the form of cutaway gags that often American culture.
Family Guy has been nominated for 12 Primetime Emmy Awards and 11 Annie Awards, and has won three of each. In 2009, it was nominated for an Primetime Emmy Award for Outstanding Comedy Series, the first time an animated series was nominated for the award since The Flintstones in 1961. The show has also attracted celebrities around. R&B artist Rihanna admitted that she's a fan of the show. Even Britney Spears, who was mocked for her personal problems in the South Park episode "Britney's New Look" in 2008, offered to appear in a cameo to hit back at the similar animated show, but MacFarlane declined, stating that he did not want to start a feud with the series
On the other hand, however, Family Guy has also received criticisms and negative receptions. Critics have compared the show's humor and characters with those of The Simpsons. Even the Parents Television Council (PTC) has attacked the series since its premiere and has branded it as "Worst TV Show". In May 2000, the PTC desperately launched a letter-writing campaign to the Fox network in an effort to persuade the network to cancel the show. The PTC have also accused the show of portraying religion negatively, and of being racist. Because of the PTC, some advertisers have canceled their contracts after reviewing the content of the episodes, claiming it to be unsuitable.
Lists Featuring Family Guy

Top Ten Best Cartoons

Top Ten Best Sitcoms of All Time

Top Ten TV Shows for Teenagers

Top Ten Comedy Shows of All Time

Top Ten Funniest TV Shows

Most Overrated Cartoons

Best Animated Television Series

Best Adult Cartoons

Most Overrated T.V. Shows
Related Lists