Greatest Chicago Bears Players of All Time
The Top Ten
1
Walter Payton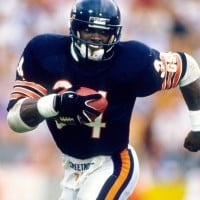 Walter Jerry Payton was an American football running back who played for the Chicago Bears of the National Football League for thirteen seasons.
He used to work out on this humongous hill not far from a friend's house growing up in Arlington Heights Illinois. I was really young maybe 8ish or so but I just remember people trying not to gawk or bother him and he ran and I mean Smoked Up this hill that would pop your Achilles tendon just looking at it, up down up down up down, anyways we went up the hill and midway up, walking not running, your thighs felt like there was a flame thrower on them and your gasping for air. He was also one of the nicest human beings ever. Didn't matter where he was or who you were old young black white three heads whatever, he'd stop and talk to you as if you were doing him the favor. Not only the best Bear, but best human being and NFL baller.
He was without doubt the greatest all-around NFL running back of all time. No single player could run, block, receive, or pass as well. Has anyone ever jumped over the line at the goal line like he could?
2
Dick Butkus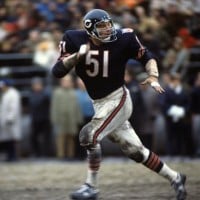 I shook his hand at game vs Steelers in 2009 and my hand is still afraid to come outta the glove, really sucks in the summertime. He's a little up there in age now not sure how old but he's still got the your breathing because I'm letting you mojo going. He's breathes in Chicago and exhales skeletons eating Italian beef sandwiches...
Sports Illustrated's Dan Jenkins once wrote when Butkus was in college: "If every college football team had a linebacker like Dick Butkus of Illinois, all fullbacks would soon be three feet tall and sing soprano." Butkus stands head to toe on A Bears team that couldn't win much when he was on that team.
Its Joeysworld
I wear Bears jersey number 51 because Dick Butkus is from Chicago, IL and he was the greatest player. Great tackle and high motor. Plays to WIN!
3
Gale Sayers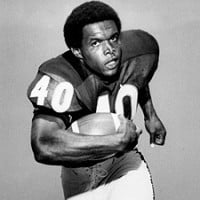 Gale Eugene Sayers, also known as "The Kansas Comet", is a former American college and professional football player who was a running back in the National Football League for seven seasons during the 1960s and early 1970s.
He was so unbeliveably ahead of his time that it was almost a comedy act watching defenders try to stop him.
4
Sid Luckman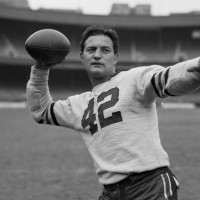 *Leads Bears in career passing yards.
*One of the first elite quarterbacks in NFL history.
5
Devin Hester
He's only been in the league 2 years and he's already second on all the time returns for touchdowns list. He could also become a dangerous receiver. Look out Canton.
A punt and kick returners job is so important. Even though they don't always have to score, they can set up key drives.
6
Bronko Nagurski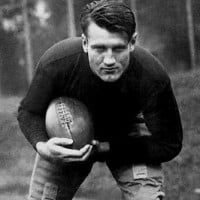 Bronislau "Bronko" Nagurski was a Canadian-born American football player, renowned for his strength and size.
7
Brian Urlacher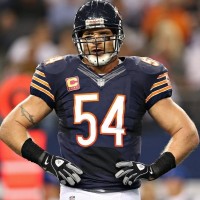 Brian Urlacher is a former American football middle linebacker who spent his entire 13-year career playing for the Chicago Bears of the National Football League.
Brian Urlacher's freakish sideline-to-sideline speed, his height, his size, and his football IQ were so great - he made Hunter Hillenmeyer look good! I didn't see Dick Butkus play, but I did see Singletary. Don't kid yourselves - if you were an NFL General Manager, you'd take Urlacher before Singletary. Brian Urlacher was a special player.
True leader who led by example.
He has more tackles than you can count, go's up for the ball like a cornerback, and he does every thing he can to help the team
8
Mike Singletary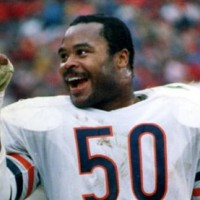 9
Mike Ditka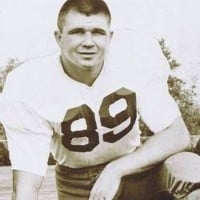 I'm sure even Brian would want Ditka ahead of him but it's all about era not any disrespect. Urlacher is only player Dikta watched as commentator and you could see the happiness whenever Brian would roll somebody over like a train because he saw himself. Ditka hands down was meaner than Urlacher though. Really he was, back then you hit somebody to kill them literally, I'm not sure how Ditka and Butkiss are even alive today with those hits and lack of equipment they have today. You can't get that kinda mean Dikta and those guys were, your born outta the womb with it.
He should at least be above urlacher! He was a genius and I'm sure people don't know urlacher as much as Ditka.
*1961 NFL rookie of the year.
* The first TE in Hall of Fame.
*56 catches and 1,026 yards in 14 game rookie season.
10
Richard Dent
Come on guys, Dent deserves to be higher! He is one of the best Bears players of all time and MVP when the Bears won the super bowl.
Dent was the MVP when the bears won the Super Bowl! Without a doubt one of the greatest players in Chicago Bears history!
The Contenders
11 Doug Atkins
12
Red Grange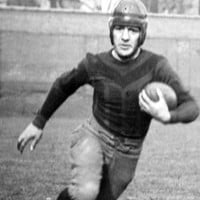 Harold Edward "Red" Grange, nicknamed "The Galloping Ghost" or "The Galloping Red Ghost", was a college and professional American football halfback for the University of Illinois, the Chicago Bears, and for the short-lived New York Yankees.
13
Brian Piccolo
More heart than any other!
14
Dan Hampton
Check the records, when Hampton played the Bears usually won. Far more than when he was not in the game. I would put him no lower than 8 or 9. The Fridge was fun, but no where near the player that Hampton was.
Having Dan Hampton outside the top 10 let alone the top 20 is just ignorant.
15
William Perry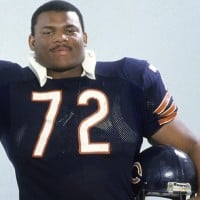 Well, William Perry was undoubtedly the largest ball carrier at 360 lbs in the NFL in the '80s.
16
Jim McMahon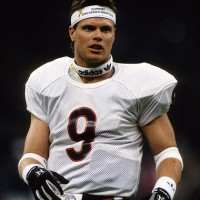 Jimmy Mack the Funky QB always be beloved by Chicago.
17
Willie Gault
One of the Greatest Ever Period.
18 Jimbo Covert
19
Matt Forte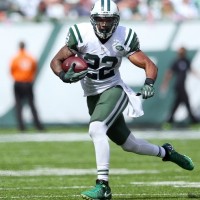 Matthew Garrett Forte is an American football running back for the New York Jets in the National Football League.
Forte is a excellent player and deserves to be higher on the list
20
Bobby Douglas
Bobby was more of a runner than a passer, but to Bears fans that was needed because Gale Sayers retired in 1971 due to crippling leg injuries. So Bobby was the only pure Bears runner. In 1972, he set an NFL record for quarterbacks by rushing for 968 yards on ONLY 141 carries. On November 4, 1973 he rushed for 4 touchdowns in a 31-17 win over the Bears arch rival Green Bay Packers, only Billy Kilmer scored that many as a quarterback. In his career he ran for 2,654 yards as a quarterback and during his time as A Bear, he was the offensive bright light in a 13-31-1 record for the Bears.
Its Joeysworld
21 Keith Hilldenberg
22
Lance Briggs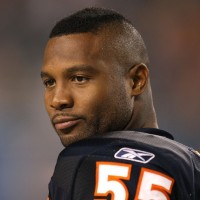 Lance Marell Briggs is a former American football outside linebacker in the National Football League.
23 Charles Tillman
24
Willie Galimore
If he played long enough he would of been the greatest bears running back ever. For now its Nagurski
25
Khalil Mack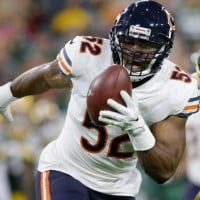 Khalil Mack is an American football outside linebacker for the Los Angeles Chargers of the National Football League.
PSearch List